THE NEW MAG! WHAT YOU ARE MISSING IF YOU HAVEN'T SEEN THE NEW "MOTOCROSS ACTION" YET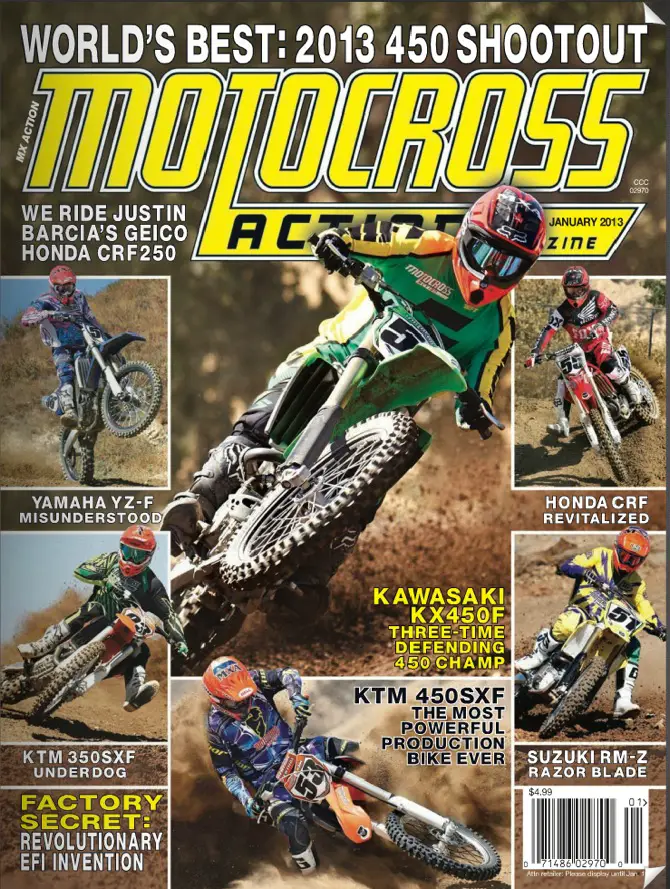 The 450 Shootout got the cover of the January 2013 issue, which is on sale now. Daryl Eklund, Dennis Stapleton and Lee Witt are the cover boys.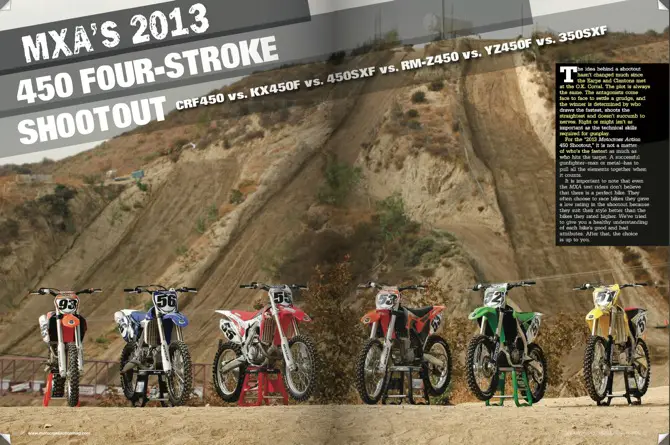 The MXA test crew spent months racing, testing and living with these six Open class four-strokes. Yes, we could have done it in a day or two like everyone else, but it takes time to try different gearing, springs, maps and settings. Plus, we dyno, weigh and crash every bike we test..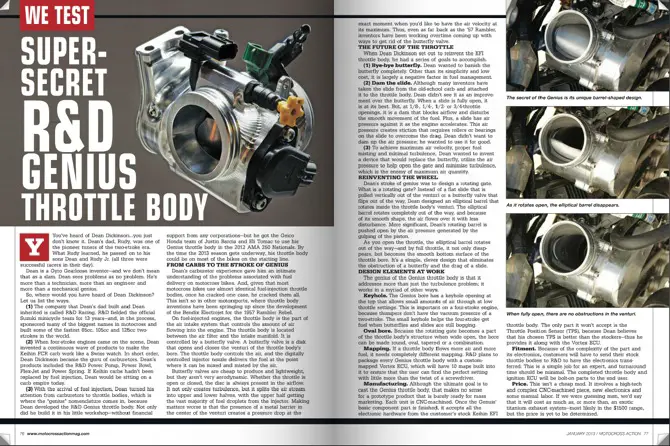 You may have heard about the R&D Genius throttle body, but you have never met anyone who ever raced with one. Now you have! MXA spent two months testing the Genius on a Honda CRF450 and CRF250.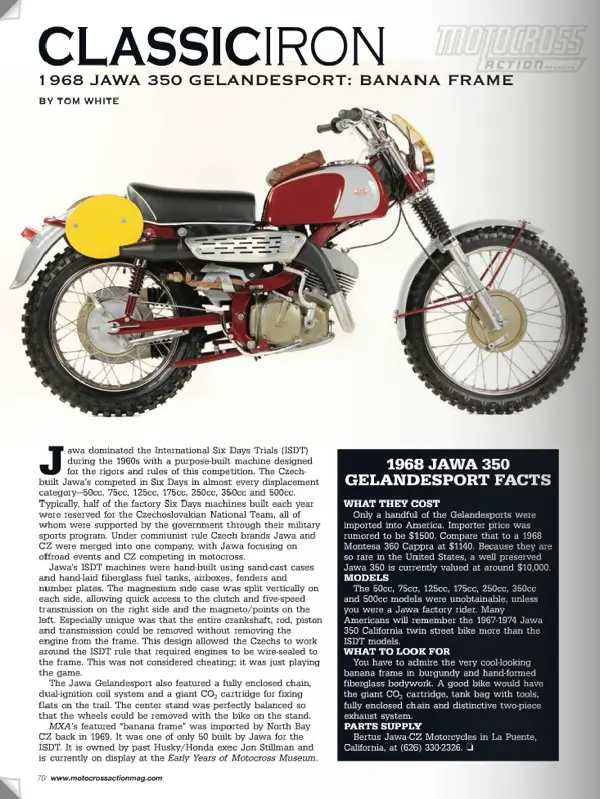 Are you old enough to remember the Czech-built Jawa banana frame?

This is the unobtainable Belleville washer that Ryan Dungey uses on his factory KTM 450SXF. Now, it can be in your bike. We tell you what it does.

Justin Barcia may not be banging his CRF250 off the rev limiter any more, but the MXA wrecking crew wanted to relive the good times by testing Bam Bam's Geico Honda.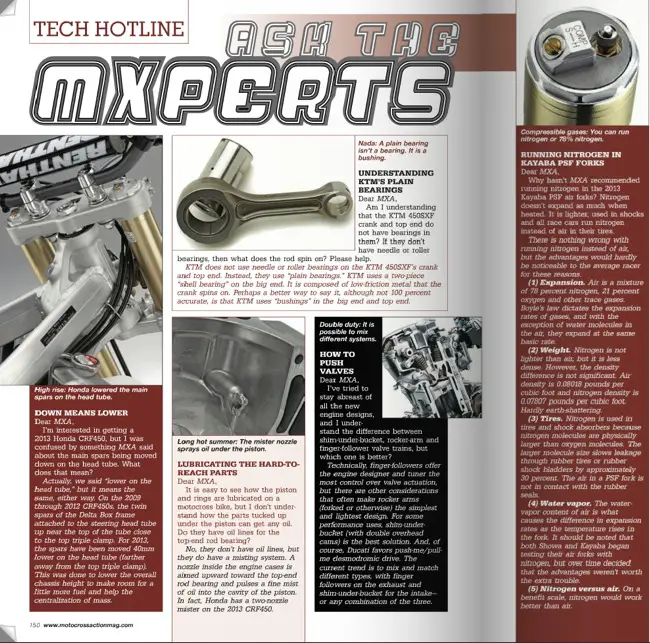 Got a tech question? Think nitrogen is the do-it-fix of the year? Need help? This is the place.

Carlos is the man.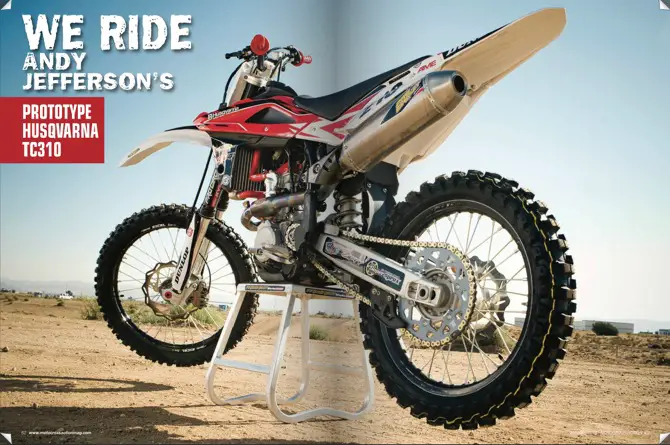 Andy Jefferson made history back in the 1980s on the Pro Circuit team. Now, he works for Husqvarna and we tested his prototype Husky TC310.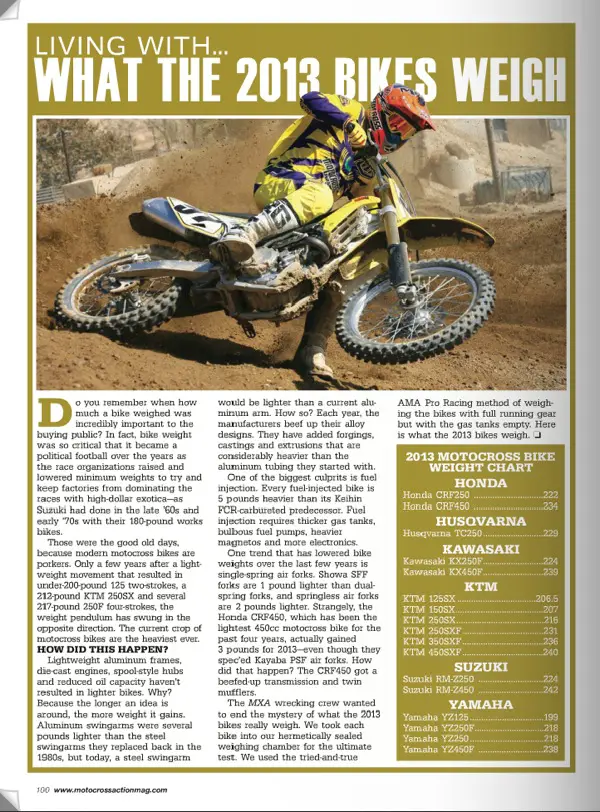 This simple question is never answered (except every year by MXA). We took every bike into our hermetically sealed weighing chamber, drained the gas tanks and weighed every one.

Want a cone pipe? Scalvini is your source.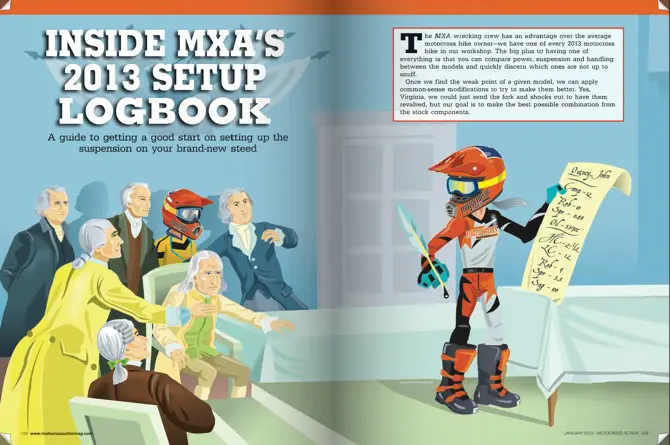 We tell you every suspension setting that we ran on every 2013 motocross bike.