THE OFFICIAL KTM WORD: HERLINGS WILL BE IN MEXICO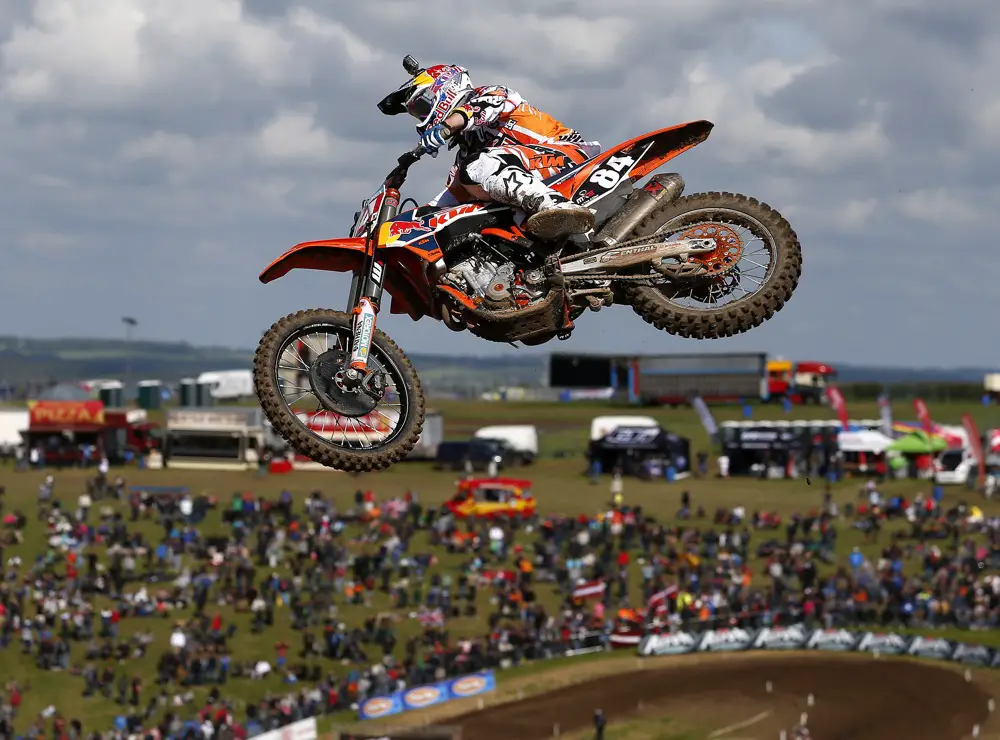 KTM has announced that Jeffrey Herlings has been cleared by his doctors to race in the final round of the 250 World Championship in Leon, Mexico this weekend. Herlings, who turns 20 on Friday, September 12, leads the 250 World Championship by 23 points over his KTM teammate Jordi Tixier, with one race left.
KTM's Motorsport manager Pit Beirer said, "We're cautiously pleased that Jeffrey's doctors have cleared him to race in Mexico, even though it will be difficult for him after some weeks of healing the fracture. Of course he lacks race practice and doesn't have the same level of fitness he had before his accident, but we feel he deserves to have a fighting chance to wrap up the title. Ortema made a special trip to Jeffrey's home in the evening this week to take a sample cast of his leg. Then they worked all night to make him a special carbon knee brace. It was a great gesture and one that we appreciate very much. Without this kind of professional dedication and willingness to help us in a difficult situation, Jeffrey would not have this opportunity."
Fans can root for both Herlings and Tixier. Herlings because he deserves the title after the brilliant season he put in before breaking his femur and Tixier because he rose to the occasion to whittle Herlings' 184-point lead down to 23 points heading to Mexico. Herlings needs to finish seventh or better in both motos (if Tixier wins both motos) to secure his title. And, if Mexico has as weak a field as the Brazilian GP did last week, seventh in more than a possibility. Only 16 GP regulars showed up in the 250 class in Brazil.