THE WEIRDEST ISDE JUST GOT WEIRDER


Click on images to enlarge
Team France on the top step with Team Australia no where in sight. Two months later—France isn't on any step.

In what had to be the weirdest International Six Day Enduro (ISDE) in history, France is no longer the winner of the ISDE, but Australia is. The confusion started when 8 riders were disqualified from the first day in Slovakia for missing a route check—they claimed the trail markings were poor. The riders and their teams appealed the disqualification and were allowed to keep racing. On Day 5 the 8 rider's appeal was approved and they got their Day 1 points back. This decision bumped Team Australia out of the top spot and vaulted Team France into it. The Aussie didn't like the FIM decision and at the awards ceremony, instead of taking the second place on the podium, they walked straight to the top step, stood there briefly and then left the ceremony in protest.
Now, two months after that day, the FIM has decided that their original decision to disqualify the riders that missed the check was correct. Team Australia is now the winner of the 2016 FIM International Six Day Enduro, handing the win to the Australian team of Matthew Phillips, Josh Green, Daniel Milner, Beau Ralston, Lachlan Stanford and Glen Kearney. Team France is no longe rin a podium position as second went to Italy and third Finland.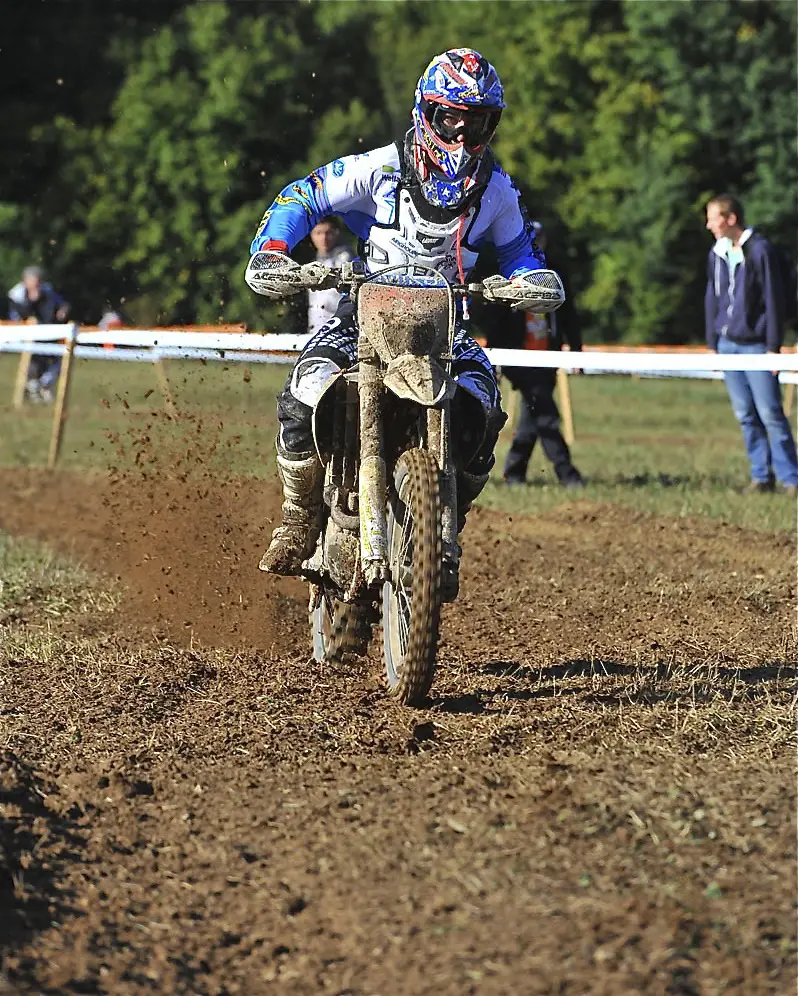 Aussie Daniel Milner.
Here's the official FIM's decision announcement.
Following a hearing held at the FIM headquarters in Mies on 2 November 2015, the CDI Sole Judge appointed to hear the case, Mr Jan Stovicek (Czech Republic) took a decision on the merits. The operative part of the decision was notified to the parties earlier today. The reasoned decision will be issued shortly.The CDI rejected the Appeals lodged by the Fédération Française de Motocyclisme (FFM), the Real Federación de Motociclimo (RFME) and the Auto-Cycle Union (ACU) against the decision of the International jury disqualifying eight riders who missed a Route Check. The disqualification will therefore stand. The first place in the rankings for the FIM World Trophy therefore goes to Australia, with Italy in second place and Finland in third. Australia is therefore the FIM World Trophy team winner of the 2015 FIM International Six Days Enduro (ISDE).
Photos: Mark Karia/Dirt Bike