THINGS TO DO THIS WEEKEND IN SO-CAL: JAM-PACKED ACTION WITH REM, KURT CASELLI, KYLE YARNELL & FIRE/POLICE MX
JOIN THE

REM

OLUTION ON SATURDAY, DEC. 5 AT GLEN HELEN RACEWAY

For more info go to www.remsatmx.com
8TH ANNUAL KURT CASELLI RIDE DAY ON SATURDAY, DEC. 5 AT PALA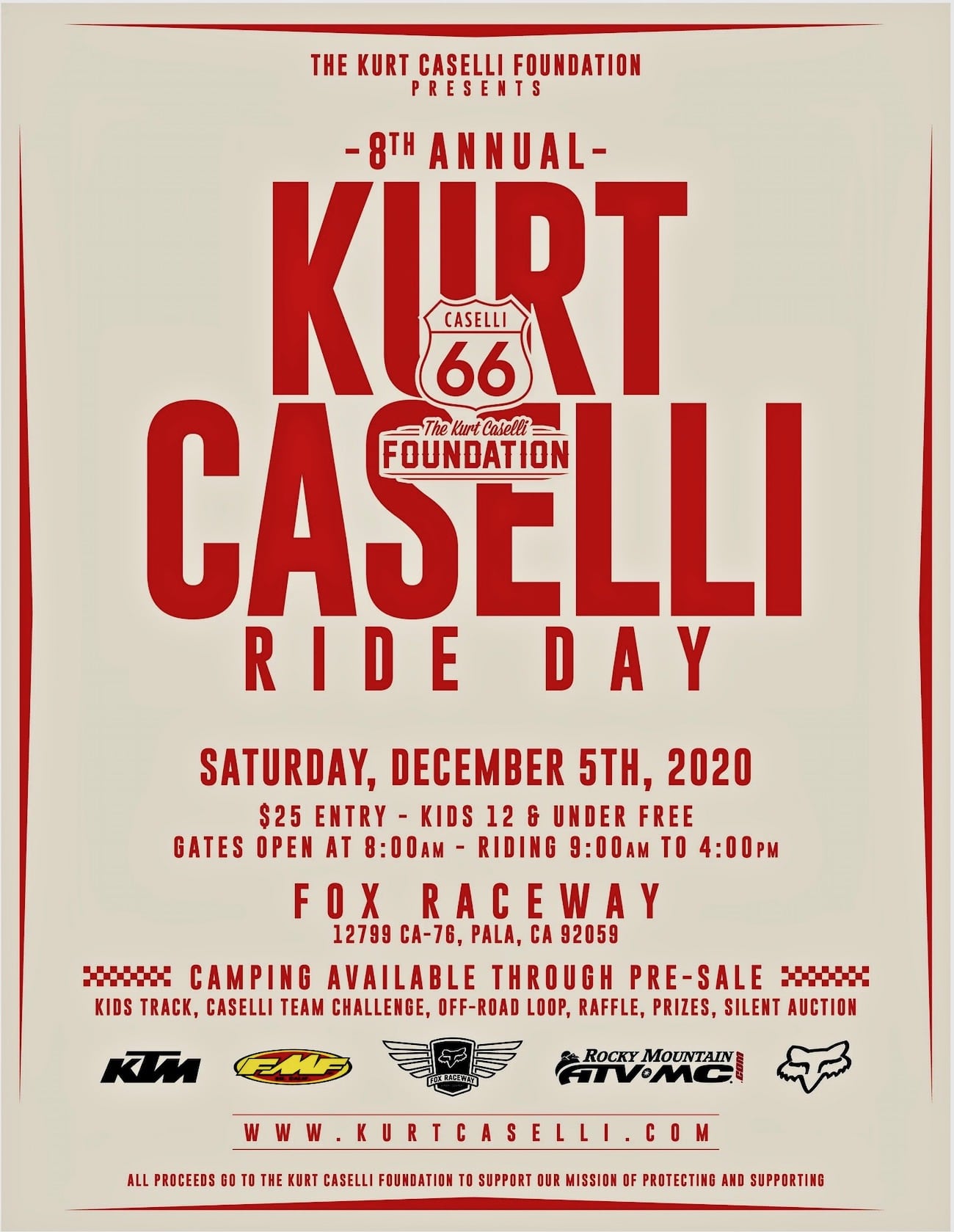 For more information go to www.kurtcaselli.com.
KYLE YARNELL MEMORIAL TEAM RACE ON SUNDAY, DEC. 6 AT GLEN HELEN

The Kyle Yarnell Memorial team race is a charity event for the San Gorgonio Animal Placement Center in memory of Kyle Yarnell. There will be prizes raffled off and, best of all, the two-man team race has an afternoon starting time (1:30 p.m.). For more info call Lori Wilson at (909) 224-9658 or email [email protected].
FIRE & POLICE CHRISTMAS GP ON WEDNESDAY, DEC. 9 AT GLEN HELEN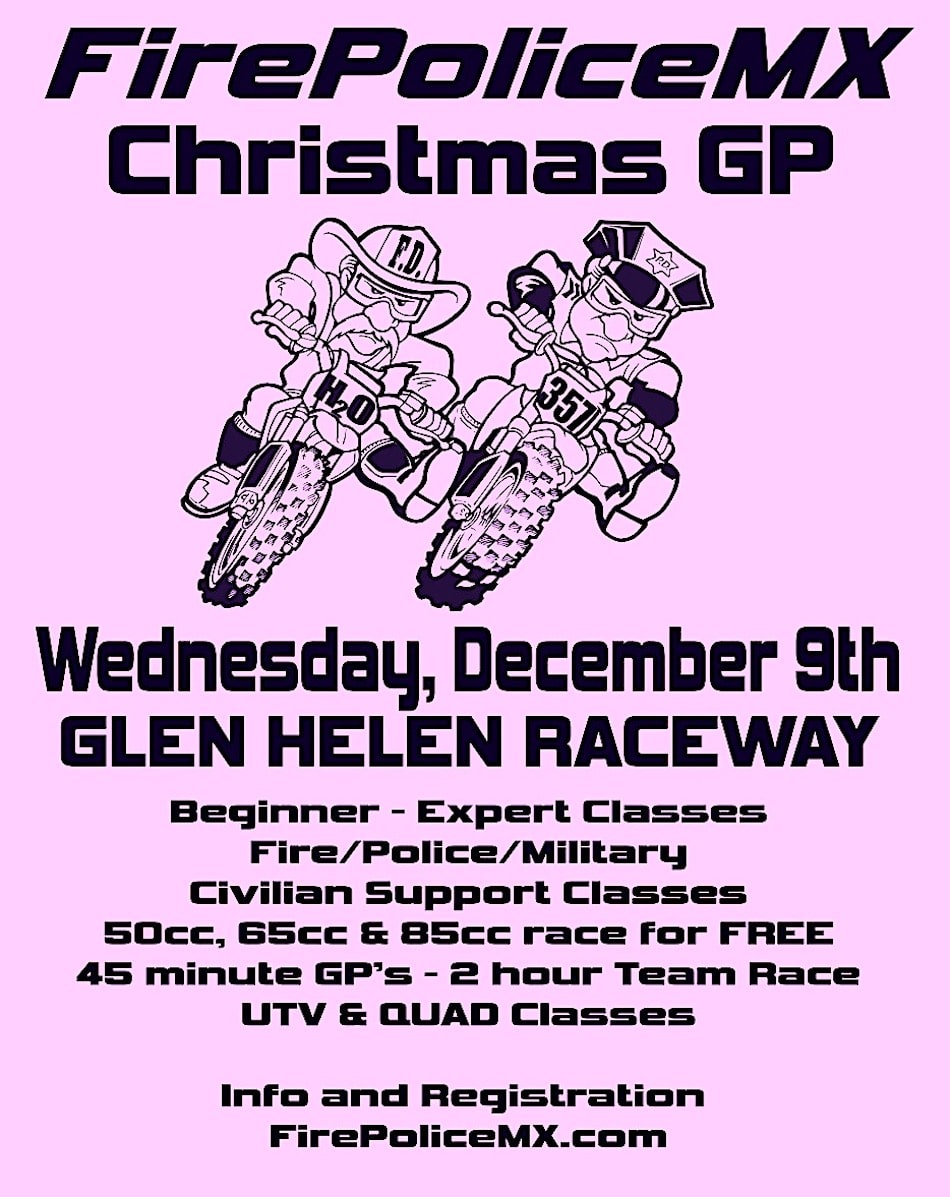 For more info go to www.firepolicemx.com