THIS WEEK IN MXA: 2022 HONDA CRF250 VS 2021 HONDA CRF250 LAP TIME COMPARISON
THIS WEEK IN MXA: 2022 HONDA CRF250 VERSUS 2021 HONDA CRF250 
The
2022 Honda CRF250
is the most updated bike of the 2022 season and in '
'This Week in MXA'
 episode #36 presented by
O'Neal Racing
, we put the new bike to the test against last year's model. In a time when most motorcycle manufacturers have stuck to their guns with only making small changes, Honda completely revamped it's CRF250 to match the updates the CRF450 gained in 2021—baring the hydraulic clutch actuation. The new CRF250 has dropped weight, it has dropped the dual muffler design for a single muffler, it has the new 450 frame, 10-millimeter longer forks, a new shock with the clicker adjusters on the right side instead of left, the upside air filter with increased air capacity in the airbox, a new engine, new bodywork, new mapping and more.
Most notably, the power curve has changed on the CRF250. The 2021 model was an all-out revving machine that needed to be run high in the RPMs to make power. Now, the 2022 CRF250 has more bottom end power, while sacrificing some of it's top end speed. The final horsepower number is actually .7 less on the new 250, but it feels faster because the new engine is easier to use. For more info on the new bike, check out our in-depth MXA Tested video on it below.
MXA'S 2022 HONDA CRF250 TESTED VIDEO FROM OREGON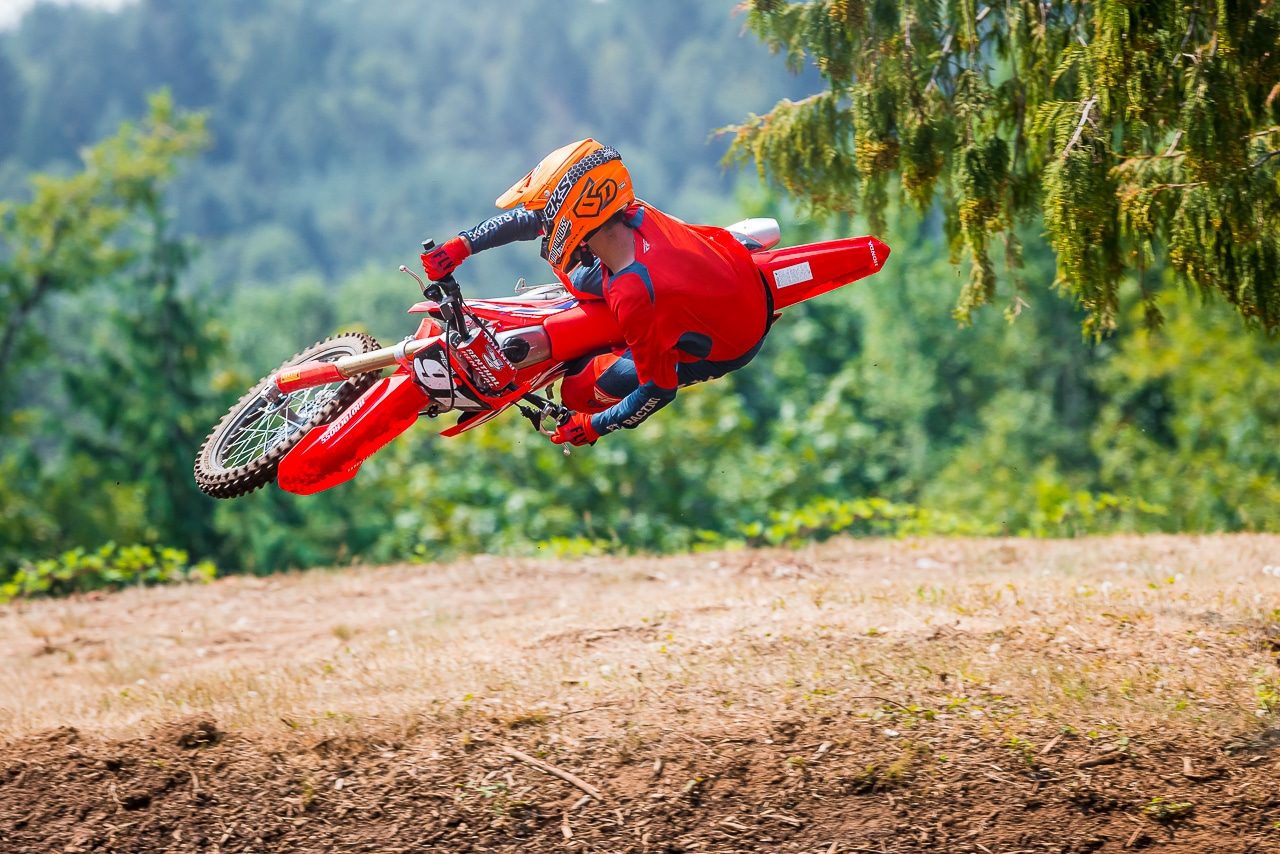 MXA's Josh Mosiman getting sideways in Oregon on the new CRF250.