THIS WEEK IN MXA: YAMAHA VS MXA TEST RIDER BATTLE, TRIPLE CLAMPS & TWO-STROKES
THIS WEEK IN MXA: $50,000 TRIPLE CLAMP TECHNOLOGY TESTING
Every aftermarket motorcycle accessory company spends big money to develop the parts you buy at your dealer or online, but this is the first time that I (Josh) have heard of a $50,000-per-year subscription computer program that helps you develop motorcycle parts. Luxon MX is a fairly new company in the realm of motorcycles and, like many other aftermarket motorcycle accessory brands, it operates alongside another, non-motocross industry business. ODI Grips is another example of a motocross brand that manufacturers parts  by a non-moto company, Edge Plastics. (You can learn more about ODI Grips in this video here). Both ODI and Luxon share resources with their parent companies and this rapidly advances their capabilities. In episode #40 of our 'This Week in MXA' video series presented by O'Neal Racing, we spend a day with Billy Wight, owner of Luxon MX testing out his triple clamps against the stock KTM, stock GasGas and Ride Engineering clamps at Glen Helen.
Also included in this video is a sneak peek at the beautiful Twisted Development 500cc two-strokes that we got to ride, a battle between Yamaha's Steven Tokarski and myself on stock 2022 YZ250Fs and a brief mention of Team Italy's win at the Motocross des Nations.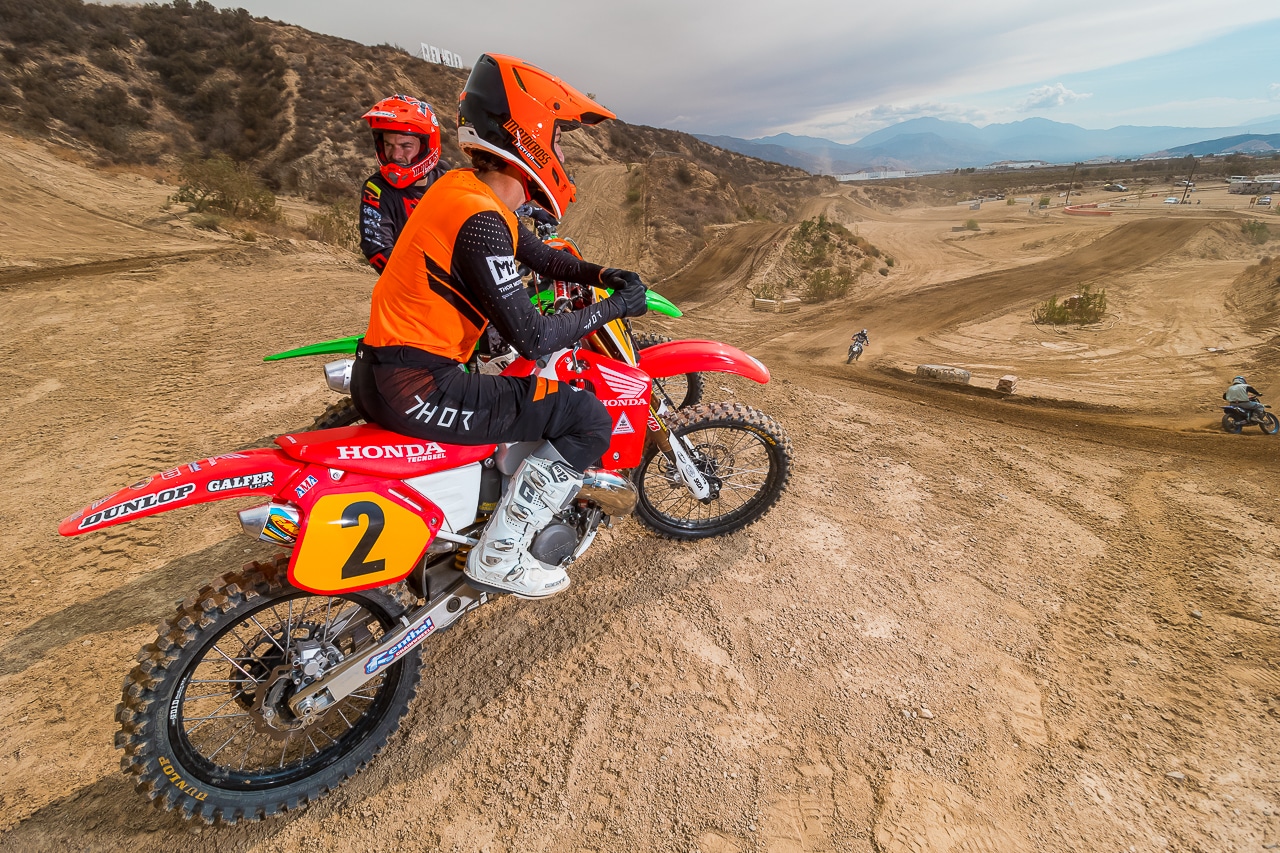 This 1994 Honda CR500 was a blast to ride. We were surprised how sideways test rider Ezra Lewis got it in the air. 
Up close on the Luxon MX 2.0 split triple clamps for KTM/Husky/GasGas.