"THIS WEEK IN MXA" VOLUME 2: WHAT'S SO SUPER ABOUT SUPERMOTOCROSS—WE BREAK IT DOWN
You've heard about it! You've wondered about it. You've loved the idea. You've hated the idea. You want to condemn it from your arm chair team manager position. You applaud the modernization of Supercross. You refuse to go. You want to get your tickets now.
But, up until this point you were just flapping your lips because you had no idea how the Supermotocross concept would work. Here is a quick, concise and accurate explanation from the horse's mouth. Plus news on the much improved streaming package. Watch both videos because they cover different aspects and then start forming a cheering section or an angry mob.
2023 AMA SUPERCROSS SCHEDULE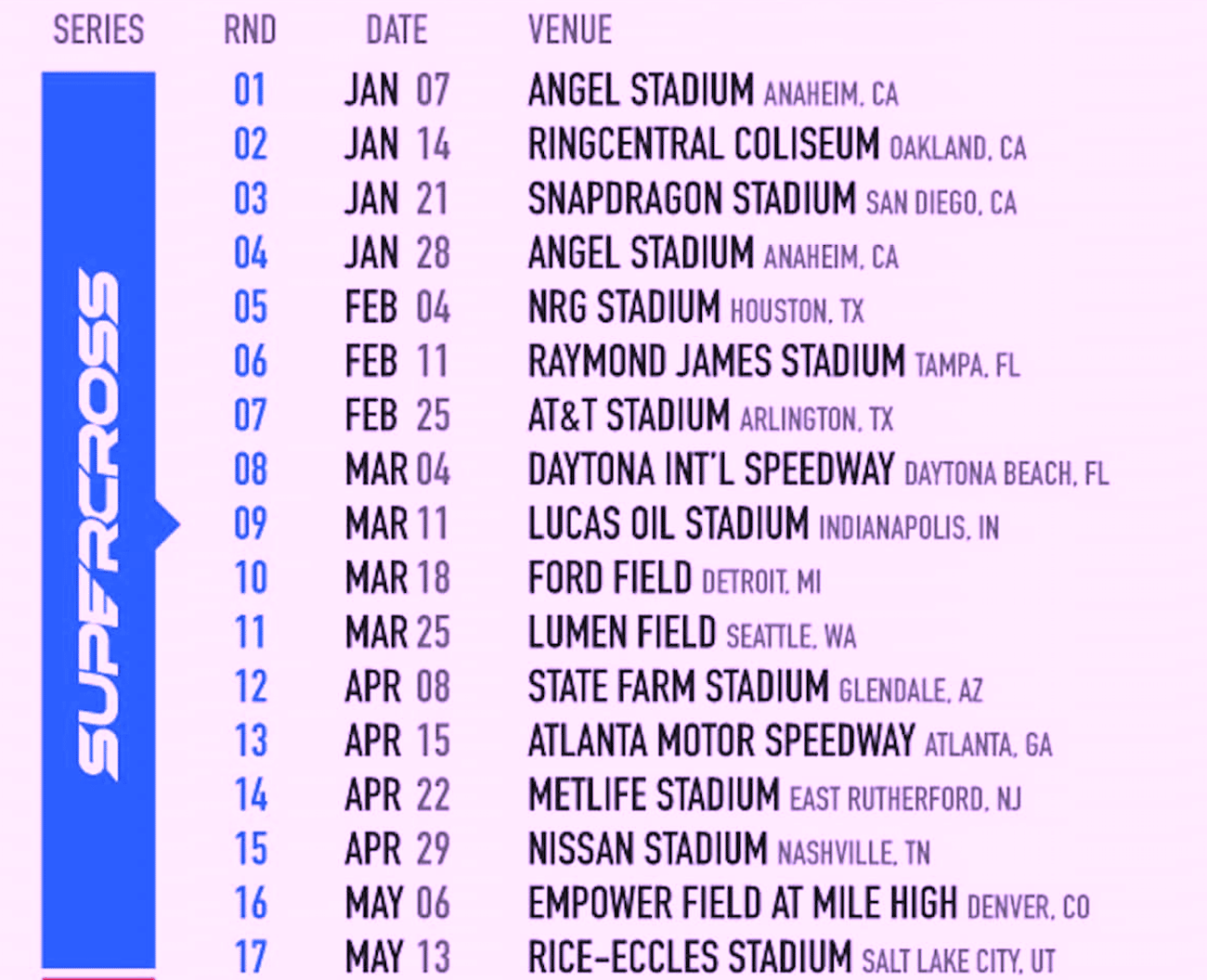 2023 AMA NATIONAL MOTOCROSS SCHEDULE


2023 SUPERMOTOCROSS PLAY-OFF SCHEDULE