THURSDAY AY GLEN HELEN: JUST ANOTHER DAY OF TESTING
Click on images to enlarge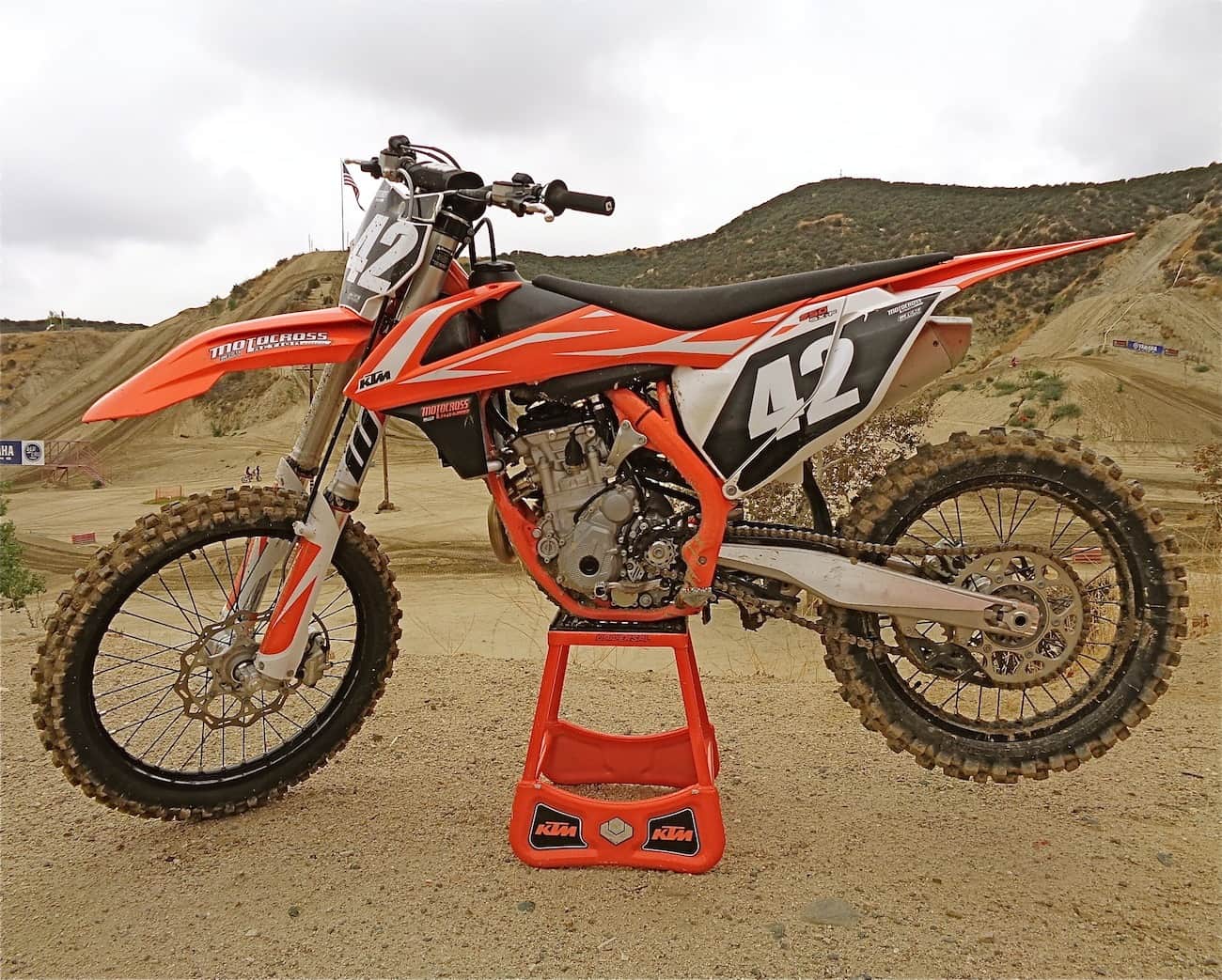 On what was the coolest day of the the Summer of 2017, MXA's first priority was to run through the complete pre-test and test gamut with the 2018 KTM 250SXF. However, the MXA gang had to split up to do the action photos on the KTM, do a second photo feature, join up with Bones Bacon to test 2018 Suzuki RM-Z450 suspension settings (on the stock components) and spend time with a couple other bikes that are in the test process. The cool weather made it a lot more pleasant than the last couple months of 100 degree days.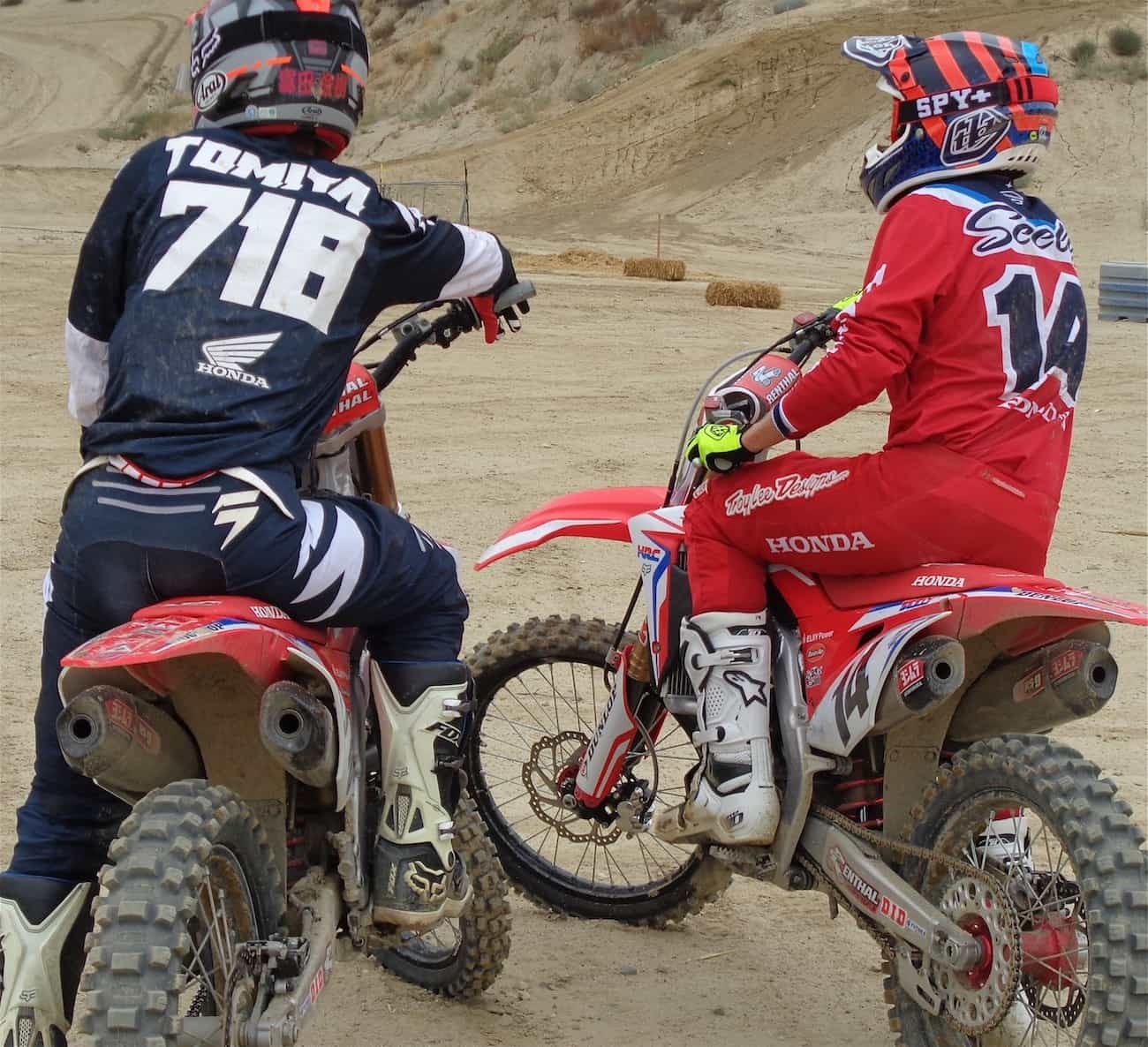 Toshiki Tomita and Cole Seely were at Glen Helen practicing for the Motocross des Nations on October 1. We have see them at lots of tracks in the last couple weeks,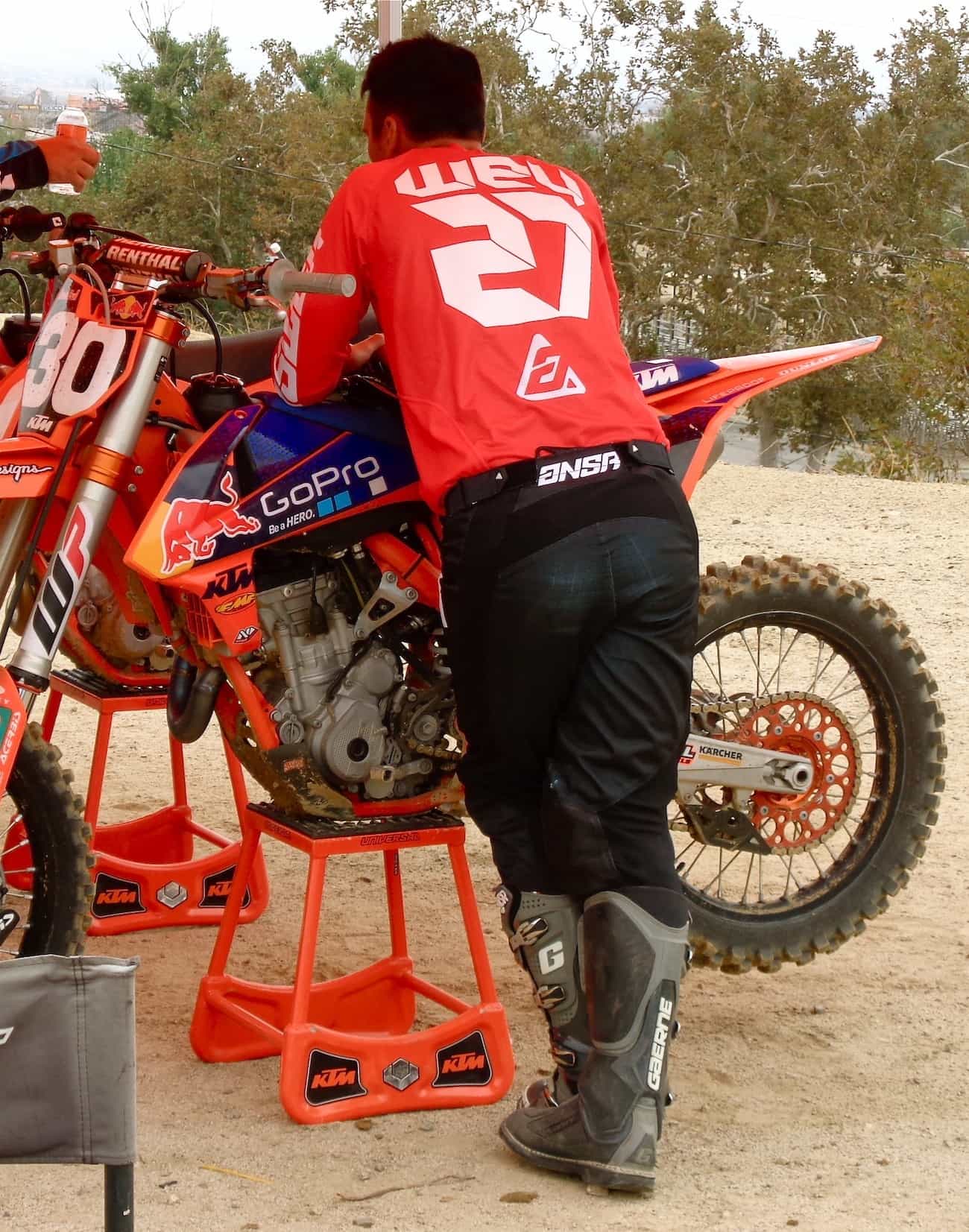 Nick Wey may be retired, but he's still keeping busy. Nick was at Glen Helen testing 2018 Honda CRF450 forks for Showa.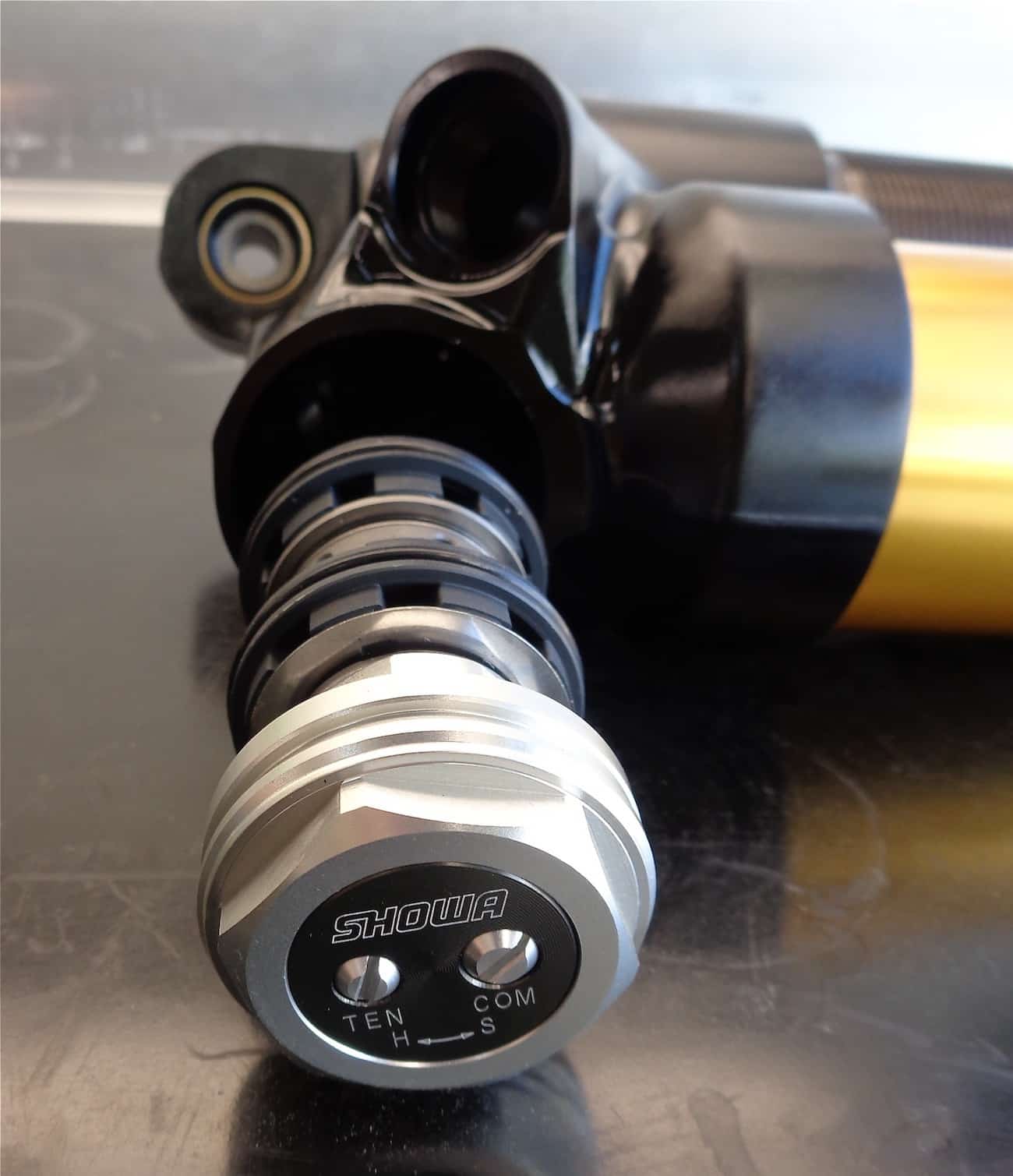 This is the Showa BFRC shock taken apart. Unlike a normal shock, the BFCR has all of its shims stacks located up in the clicker cavity. There are no shims or valves in the shock body on the twin-tube Showa shock. It is a clever idea, pioneered by Ohlins, but needs work on the 2018 Suzuki RM-Z450.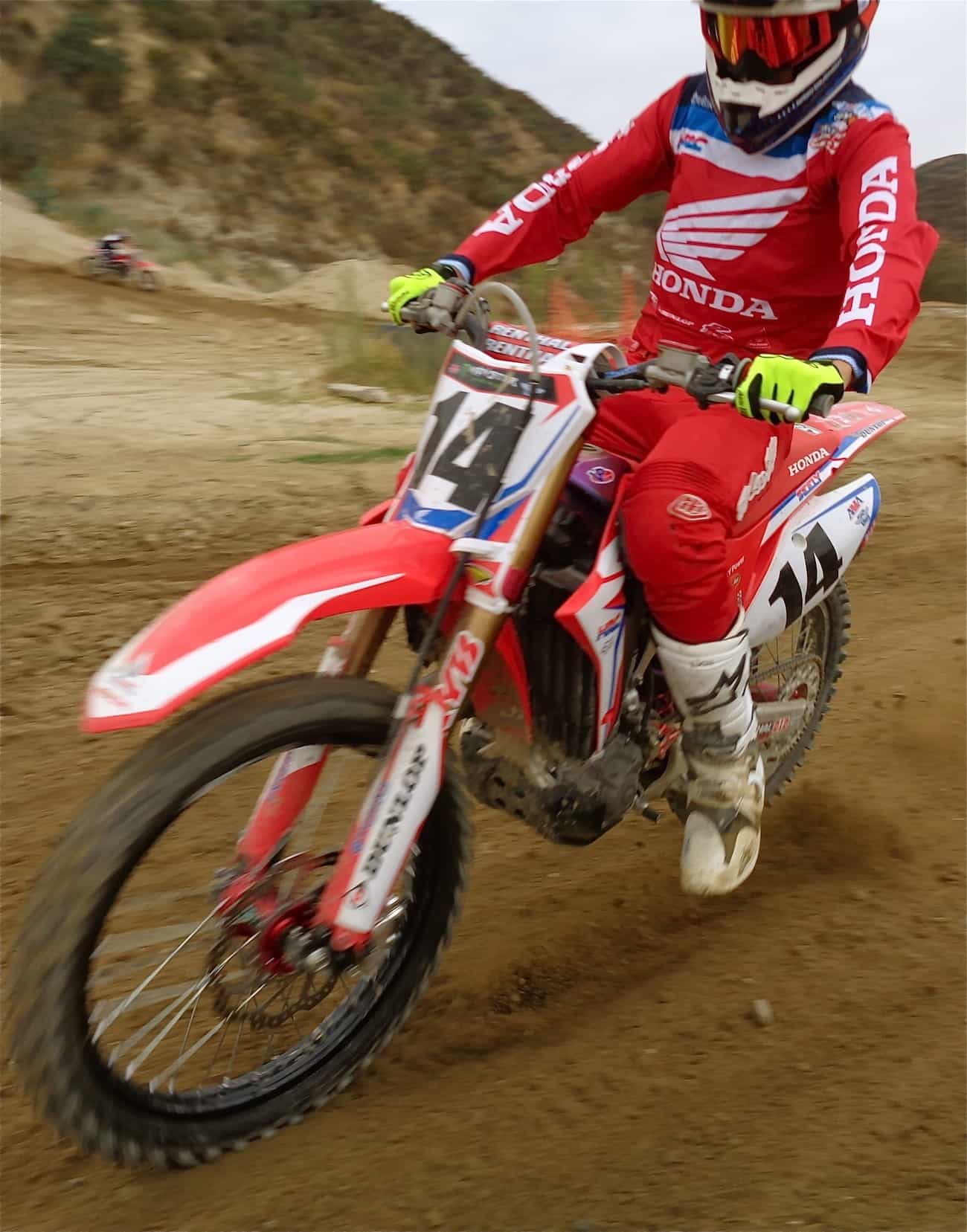 This is how hard you have to brake in the big time.
Since Jody Weisel and Bones Bacon are smiling, we know they aren't working—because when they are working they don't look this happy.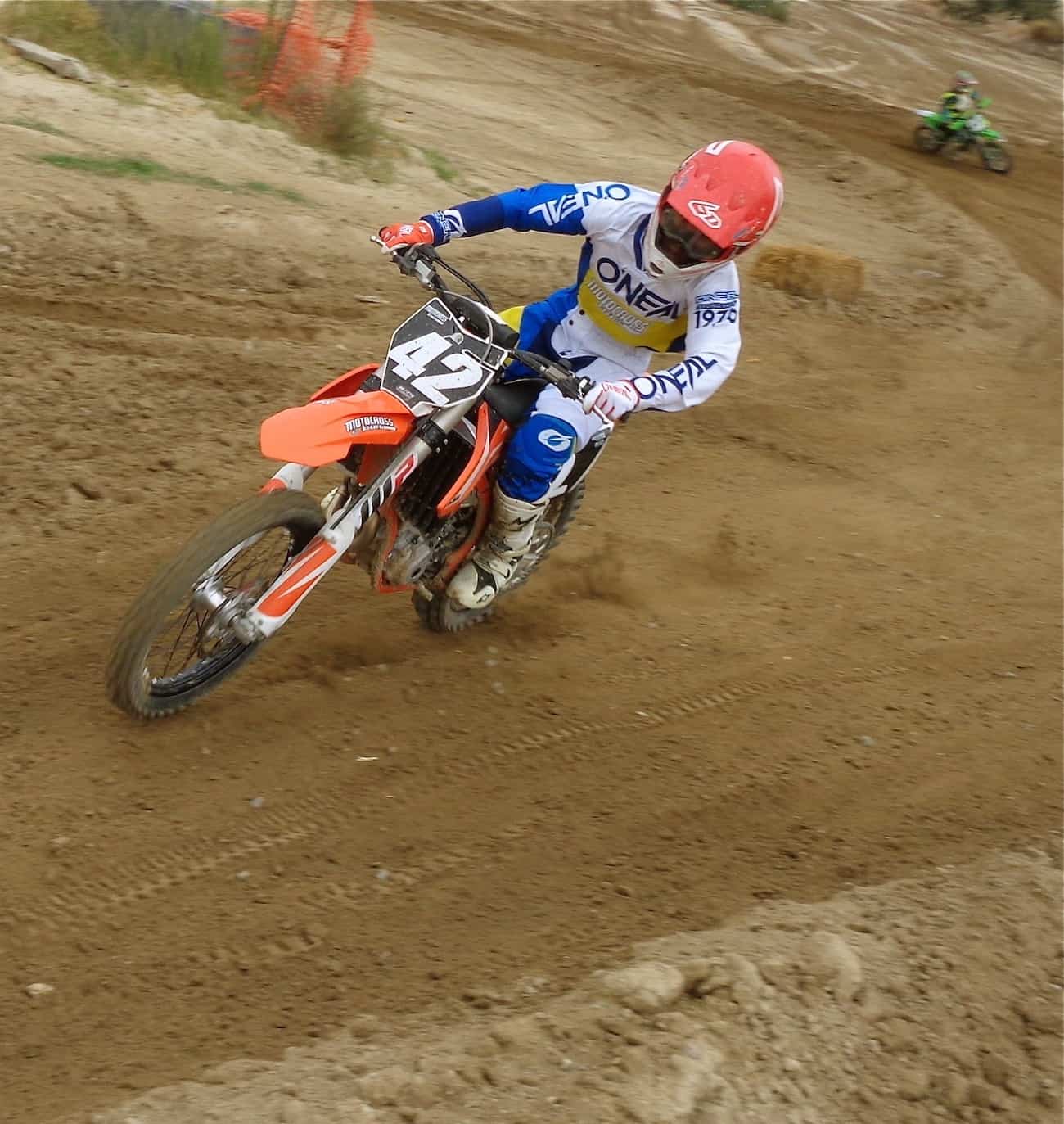 Brian Medeiros spent the morning testing various aspects of MXA's 2018 KTM 250SXF, but then left for Northern California to go to Austin Howell's wedding.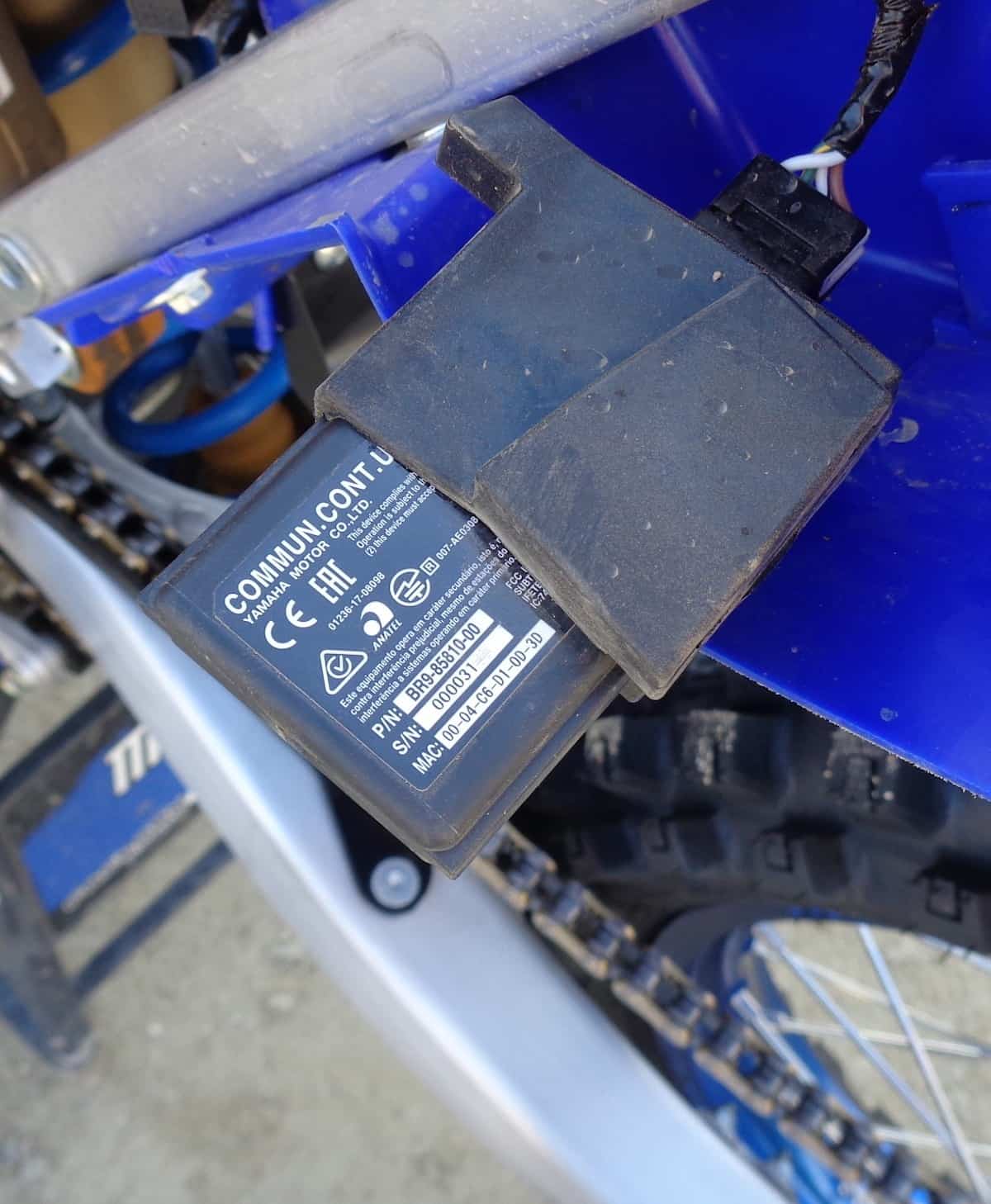 Yamaha's Communication Control Device is tucked into its own little cubby hole behind the left side panel. This is the Wi-Fi unit that allows your smart phone to remap your 2018 YZ450F, but not the 2018 YZ250F. Additionally, the previous GYTR Power Tuner does not work on the 2018 YZ450F.
This is MXA's 2018 Yamaha YZ450F map. You should try it for yourself.
Braden O'Neal is finally healthy after a series of injuries have held him back over the last two years. He's working with Kyle Lewis and is showing big improvements..
Toshiki Tomita is on Team japan for the Motocross des Nations. He raced the complete AMA 450 National series to work on his speed and fitness. Toshiki scored AMA points in 9 of the 12 rounds and finished 28th in AMA points.
Jon Ortner and Greg Groom stopped to chat about lines on the Glen Helen track—after Jon prefaced that he meant lines that were actually on the track. Greg was at Glen Helen to break-in his new RM-Z450.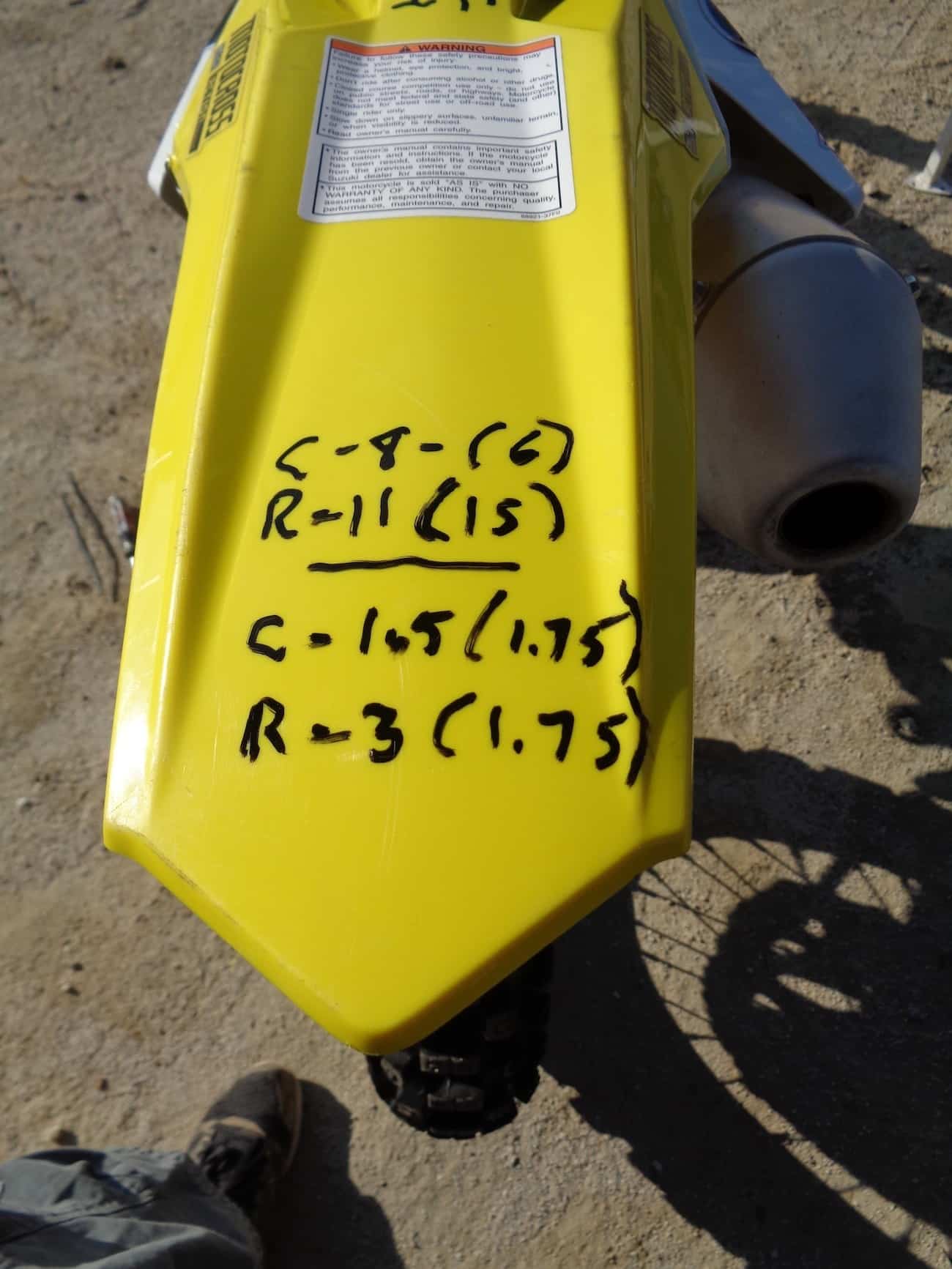 How do we keep track of what we are testing at any given moment? We write it on the rear fender. If we like it, we write it down in our RM-Z450 notebook. We didn't like any of these numbers.
Because the MXA gang was divided between photos shoots and 2018 Suzuki RM-Z450 suspension tests, we enlisted the help of KTM's David O'Connor to help run through some gearing changes on the 2018 250SXF. The Irishman was more than helpful, while he waits to see if he will be the alternate on the Irish Motocross Des Nations team (should they need a Vet Novice). Oh yeah, we didn't "add a tooth to the rear," instead we took one tooth off the countershaft sprocket…and you know what that means.