TIME MACHINE VIDEO: RELIVE THE 2015 WORLD TWO-STROKE CHAMPIONSHIP
When the 2015 World Two-Stroke Championships visited Glen Helen Raceway we thought it would be nice to save it in the time machines so you could watch it later. Enjoy!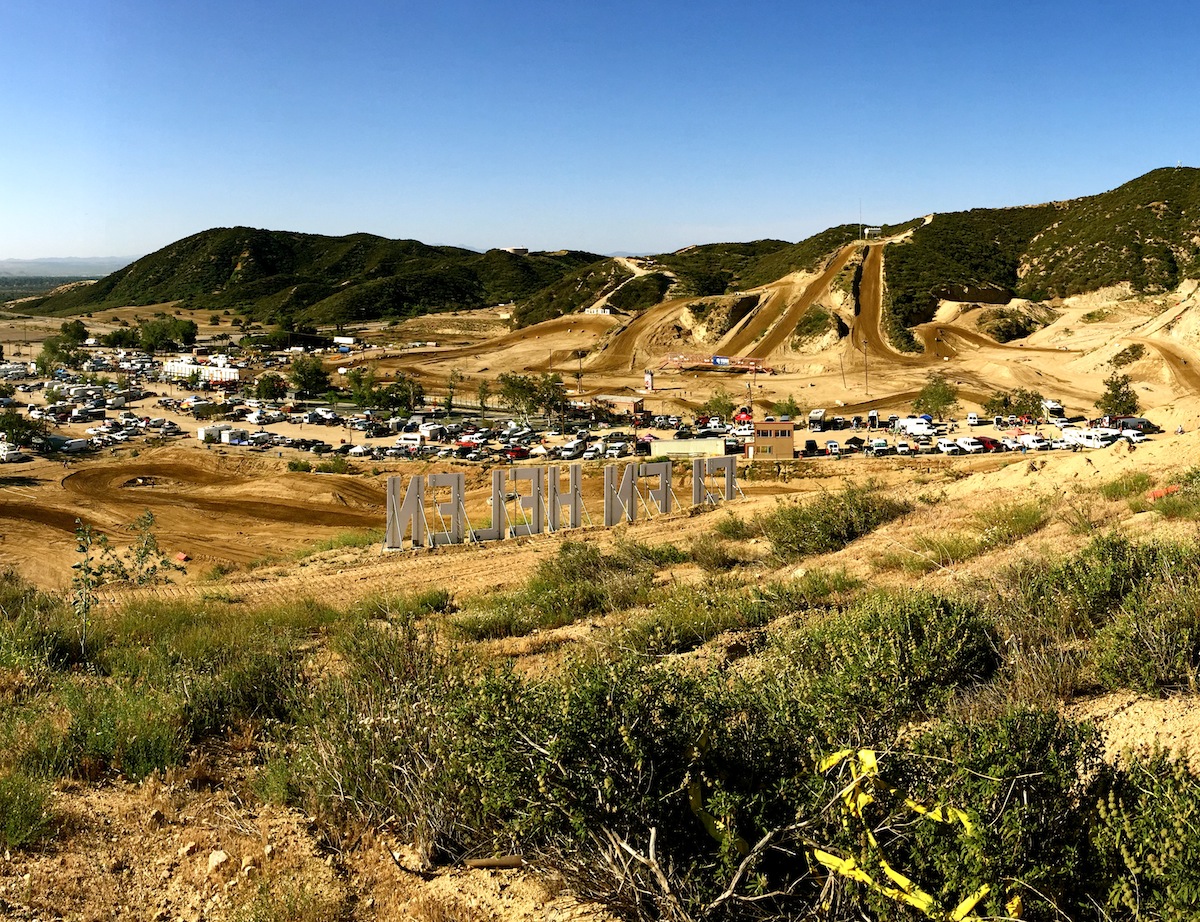 If you can read in reverse, you know what the sign in the foreground says. Even if you can't, you will recognize the massive scope of Glen Helen Raceway. Photo: Harry Leitner

Although winner Mike Sleeter took home $2500 in purse money, the iron was what he really wanted. Photo: Mark Chilson


Johnny Jelderda (86) borrowed John Basher's YZ125 and rode it to a two-moto sweep of the 125 Pro class. Borrowed bikes are a major part of the World Two-Stroke Championship as most Pros don't own a smoker and many have never raced one before.

Sean Collier (1) was going to win his third consecutive World Two-Stroke Championship until the shock bolt on his KX500 broke. Sean had a big lead and was just cruising out front when his suspension collapsed. He came back to win the second moto just to prove who the fastest rider really was.

Colton Haacker (10) led the second moto and was mathematically winning the title until Sean Collier passed him for the lead. In the end, it took  a late moto engine malfunction on Killy Rusk's YZ250 to determine the Championship between Sleeter, Haacker and Rusk.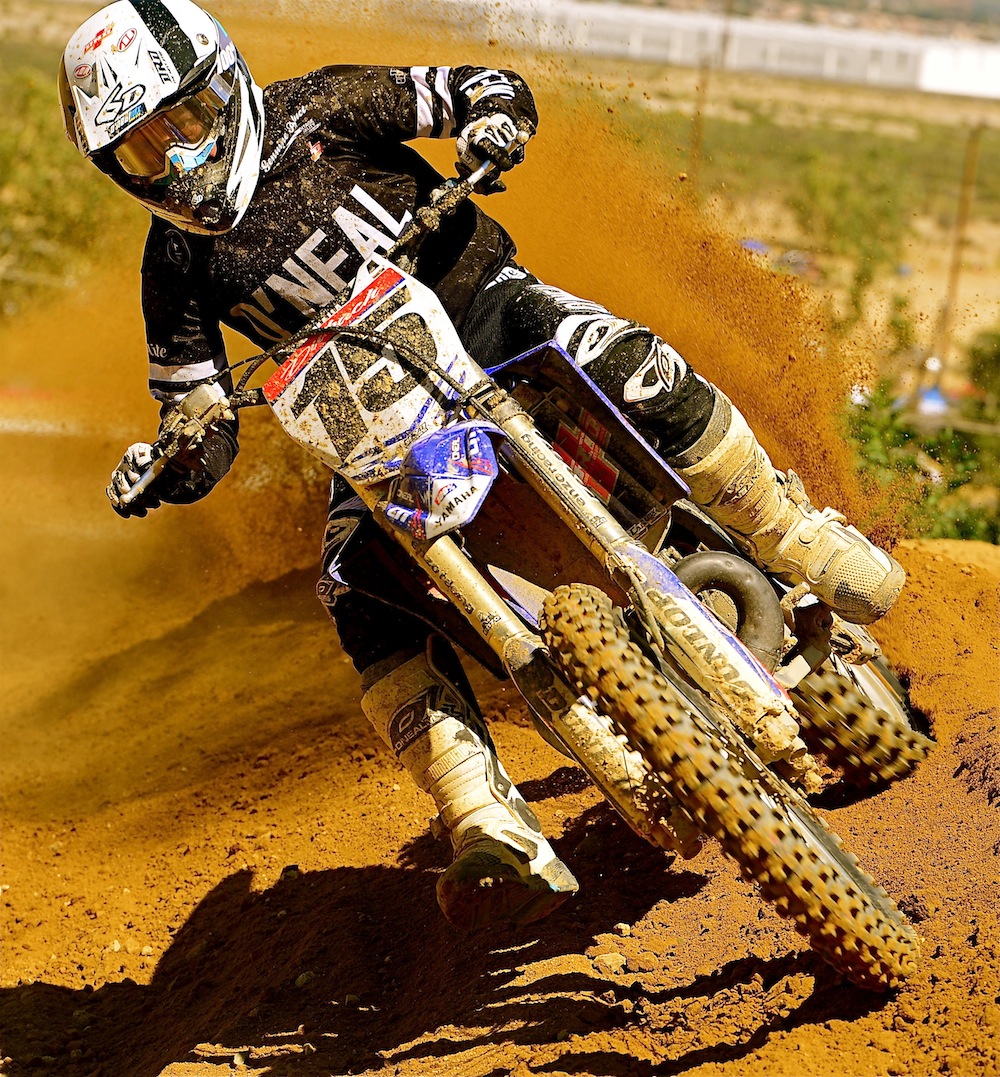 Doug Dubach (15) was the oldest man in the Pro class, at 52, and he put a lot of kids to shame until he crashed in the second moto and ripped the throttle completely off the bars of his YZ250.

Killy Rusk (58) was second in the first moto behind Sleeter and ahead of Colton Haacker. With a couple laps to go in the second moto Killy's 2-3 was going to force a three-way tie between Sleeter's 1-4 and Haacker's 3-2 — then a bolt came loose on Killy's engine and he dropped back to 4th. That mechanical problem ended Killy's and Colton's chances, putting Sleeter on the top step with a 1-3. Photo: Mark Chilson


Sean Lipanovich (505) was fourth overall with a 4-8 day. Photo: Mark Chilson

If you want to race, you will find a way. John Perry wedged his Yamaha YZ250 into the back of a Hyundai Sante Fe SUV and made the 1600 mile round-trip from Durango, Colorado, for the race, then loaded it back up and drove home on Sunday.
RESULTS: 2015 WORLD TWO-STROKE CHAMPIONSHIPS
Glen Helen, California
Open Pro:
1. Mike Sleeter (KTM)…1-3
2. Colton Haacker (Hus)…3-2
3. Lilly Rusk (Yam)…2-4
4. Sean Lipanovich (Hon)…4-8
5. Tevin Tapia (KTM)…9-6
6. Preston Mull (Yam)…6-9
7. Griffin Dexter (Hon)…5-12
8. Scott Champion (KTM)…13-5
9. Dalton Shirey (Yam)…7-11
10. Colton Udall (Hon)…11-10
11. Preston Tilford (Suz)…16-7
12. Shane Post (Hon)…15-14
13. Tim Badour (Yam)…17-13
14. Tallon Newman (Yam)…12-19
15. Sean Collier (Kaw)…32-1