TODAY'S BIRTHDAY BOY: SON, BROTHER, TEAMMATE & BLACK SHEEP
Dewayne Jones.
Dewayne Jones was born on September 15, 1950, and passed away on June 19, 2016. There is no doubt that Dewayne was the black sheep of the Jones Gang. He was the rebel and while he had factory rides with Team Yamaha, Team Honda and Team Can-Am, he always played second fiddle to his four-time National Champion brother Gary and strong-willed team manager father Don. But, Dewayne didn't play second fiddle to very many other riders on the AMA National circuit in the early '70s. Dewayne had 6 top ten 250 National results and 1 top ten 125 National score (9th at the 1974 Hangtown Classic). His  best finish was second in the 1973 Lake Whitney 250 National.
Dewayne on Team Honda in 1973.
Dewayne on his works Yamaha at Lake Whitney.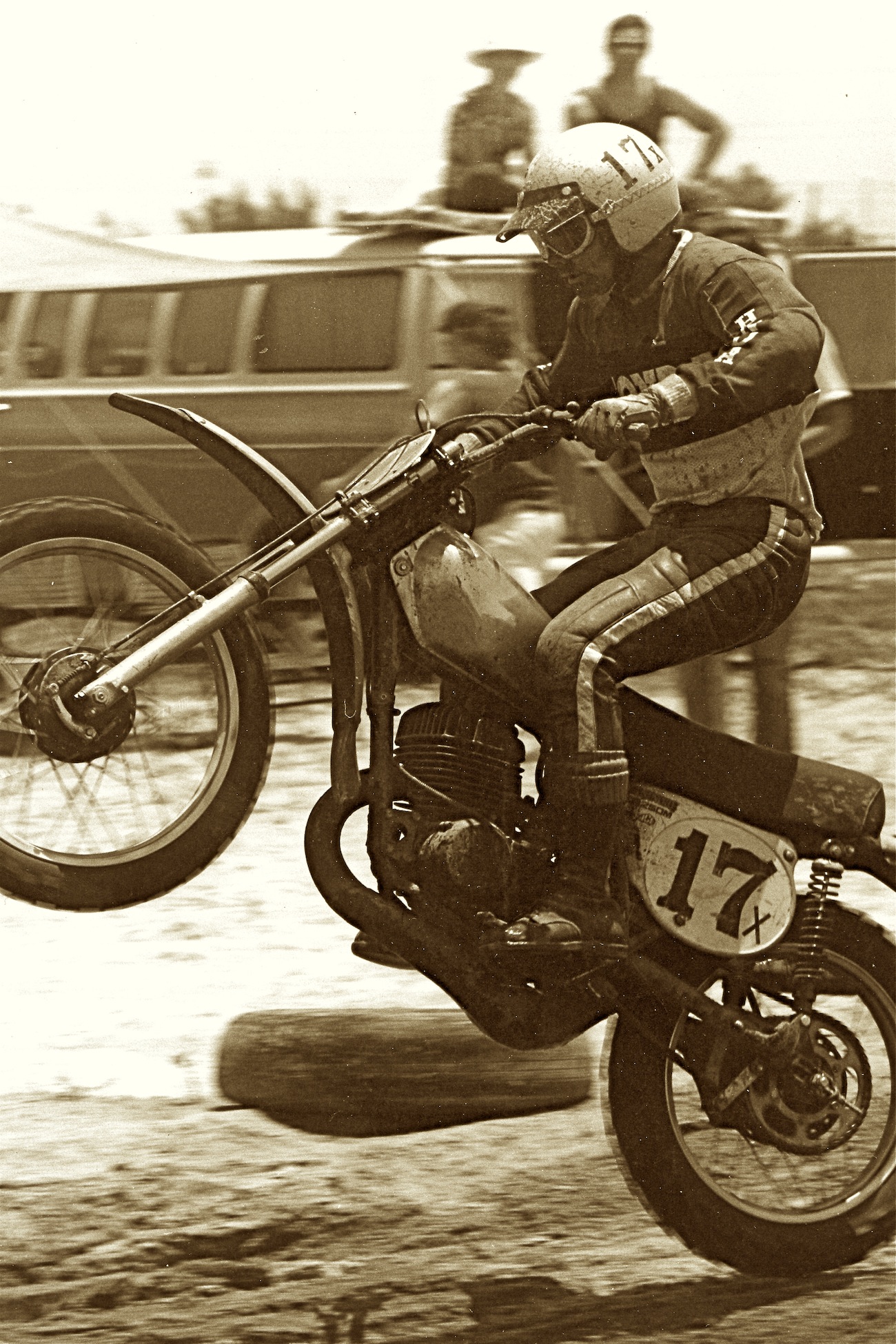 Dwayne, as always flat out, and hanging on.