TOM WHITE & PIERRE KARSMAKERS TO GO INTO AMA HALL OF FAME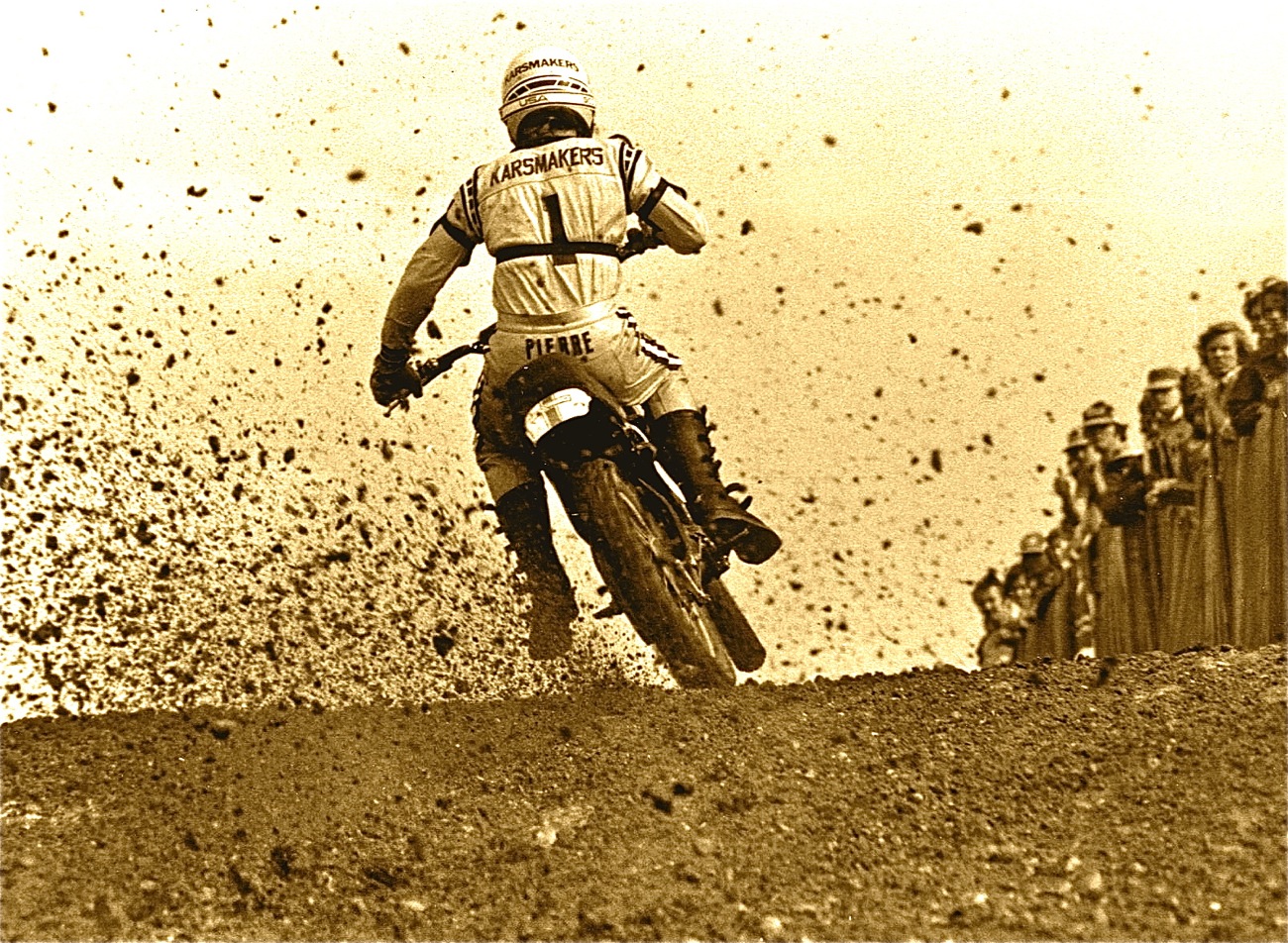 AMA Hall of Famer: Pierre Karsmakers.
Tom White: A great racer, businessman, museum curator, but just a capable duffer.
Tom White, acclaimed racer, White Brothers Cycle Specialties founder, "Early Years of Motocross Museum" curator and racing benefactor will join former AMA National and Supercross Champion Pierre Karsmakers in the AMA Hall of Fame when they are inducted on Friday, October 17, in Orlando, Florida, at the AIMExpo convention.
TOM WHITE
Tom White.
Tom White was ranked among the top 100 AMA dirt track racers in America, until an injury curtail his AMA Grand National Championship career and sent him into the business world. Tom founded White Brothers Cycle Specialties in 1975. he sold that company in 2000 and opened the "Early Years of Motocross Museum." Tom still races motocross every weekend, when he isn't busy announcing, working on the Edison Dye Motocross Lifetime Achievement Award, supporting the World Vet Motocross Championship (that he started), writing his MXA "Classic Iron" column  or working on his golf game.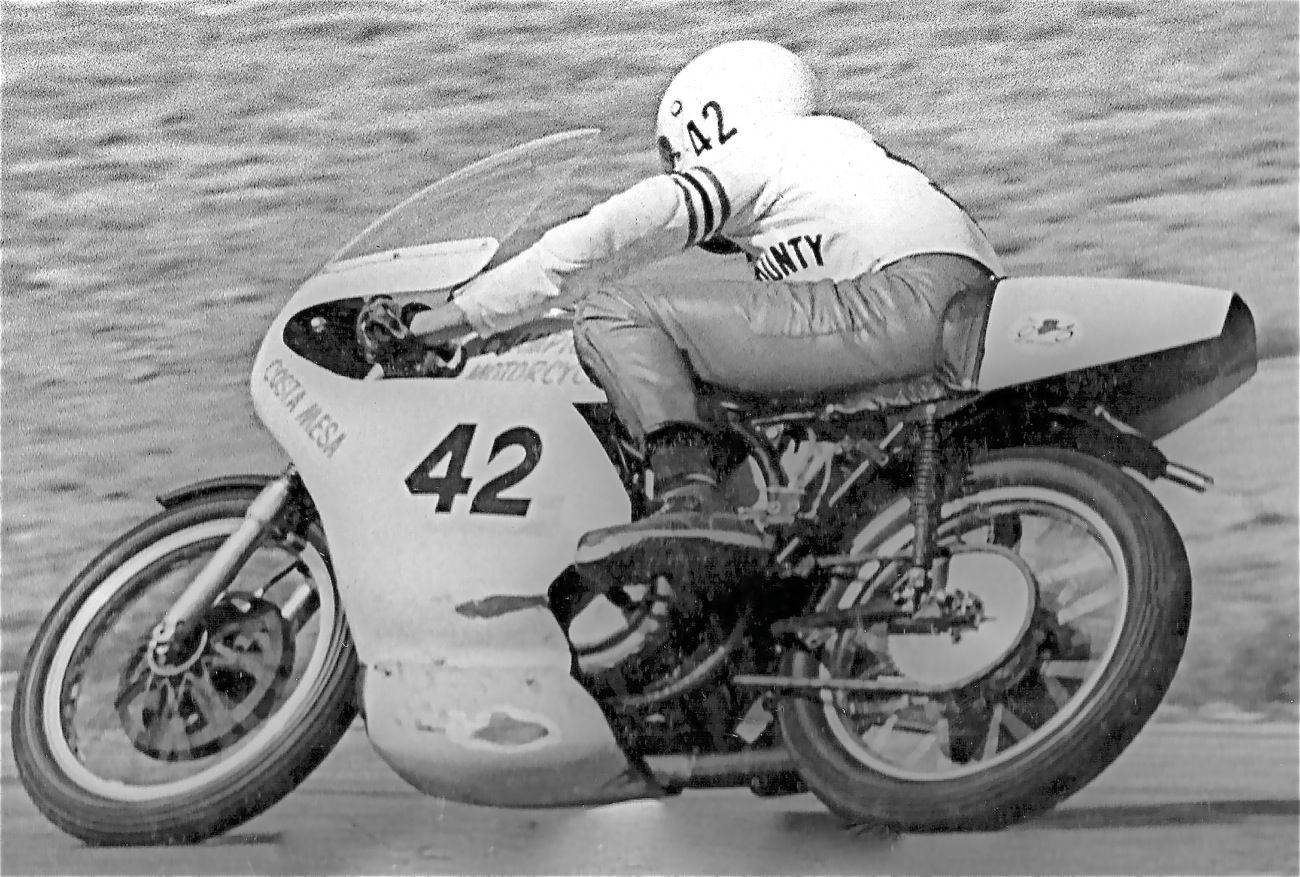 Tom at Laguna Seca in 1973 on his Triumph road racer.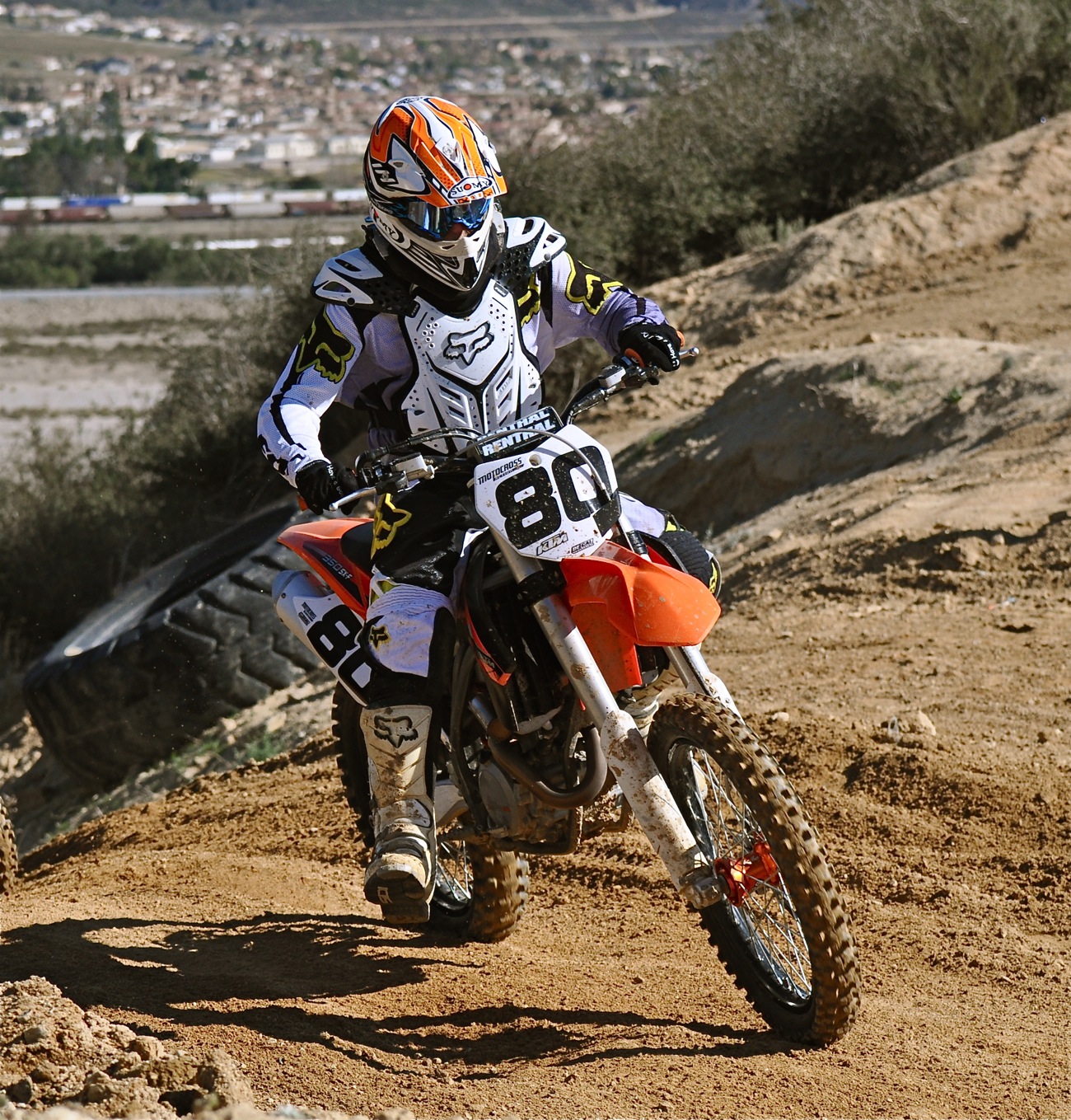 Tom White at REM Glen Helen in 2014 on his KTM 350SXF motocrosser. Tom is still racing every weekend — 41 years after the Laguna Seca photo was shot.
Tom said, "There is no higher honor in motorcycling than being inducted into the AMA Motorcycle Hall of Fame, This is special because it comes from your peers in the industry and existing Hall of Famers. I am humbled to think that my heroes, these great people of the sport, believe that I'm worthy of this acknowledgement of my life and career. It's a real testimony that if you love motorcycling enough, sooner or later people will notice."
PIERRE KARSMAKERS
Pierre came over to Anaheim 1 for the 40th anniversary of his 1974 Supercross Championship.
Pierre Karsmakers was one of the first European motocross champions to bring his expertise to America to help the sport grow.  A three-time Dutch National Champion, Karsmakers came to the United States to gain wider exposure and attract the attention of the Japanese motorcycle makers.
Pierre during his Team Yamaha days.
"All the Japanese contracts were going to Belgian riders. I got mad, because other European riders were not getting noticed. But after I started winning in the USA in 1972, it began to open doors." Karsmakers raced for both Team Yamaha and Team Honda and won the 1973 AMA 500 National Championship. Pierre was also the first AMA Supercross Champion in 1974.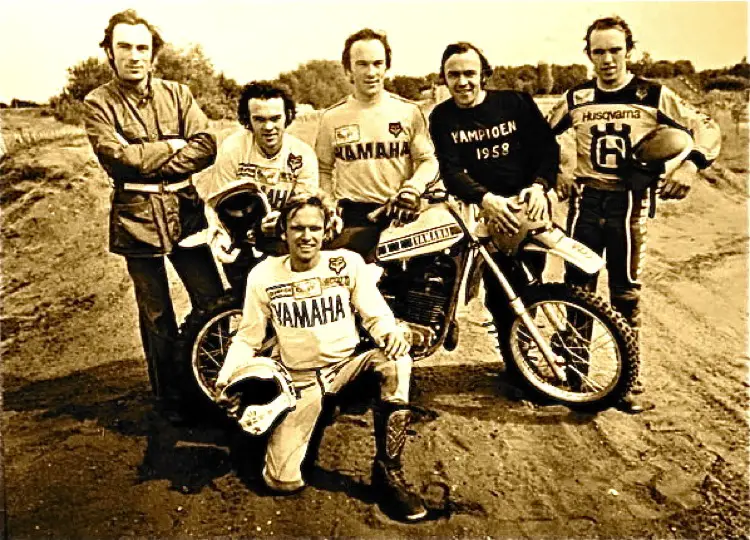 Pierre came from a racing family that included (back row left to right) Theo, Frans, Paul, Martin and Toon. Pierre is in the front.
Pierre was the rabbit that young American teenagers chased. In a round-about way, Pierre Karsmakers made American motocross racers the fastest in the world.
For more info go to www.motorcyclemuseum.org.