TOM WHITE'S 10 MOST COLLECTIBLE BIKE ROUND-UP: MUSEUM QUALITY
BY TOM WHITE

In this piece I want to show you the 10 bikes I think every motocross collector should own. Be forewarned, that the prices of some of my top 10 collectibles are staggering — matched only by the rarity of some of them. Also note that in my "Early Years of Motocross Museum" I have even rarer bikes that I didn't include in this guide — not because they weren't worthy, but because I wanted to provide a cross-section of brands and types. At the very bottom of this page, after the top ten I have included several bikes that are worthy of the list, if only for their quirkiness, popularity or creativity. However, when you set the parameters at ten—you are limited to ten.
My one caveat is to not to collect bikes because of their value or rarity. Instead, collect bikes that have a special meaning to you personally — the first bike you raced, the bike you drooled over as a 13-year-old kid, the bike your hero raced, the bike you always wanted to own but couldn't afford when you were in school.
The first vintage bike that I restored was number 5 on this list. Motorcycle collecting starts with one bike. You don't need 140, which is how many I have, you just need one gem. Find it.
NUMBER ONE: 1968 SUZUKI TM250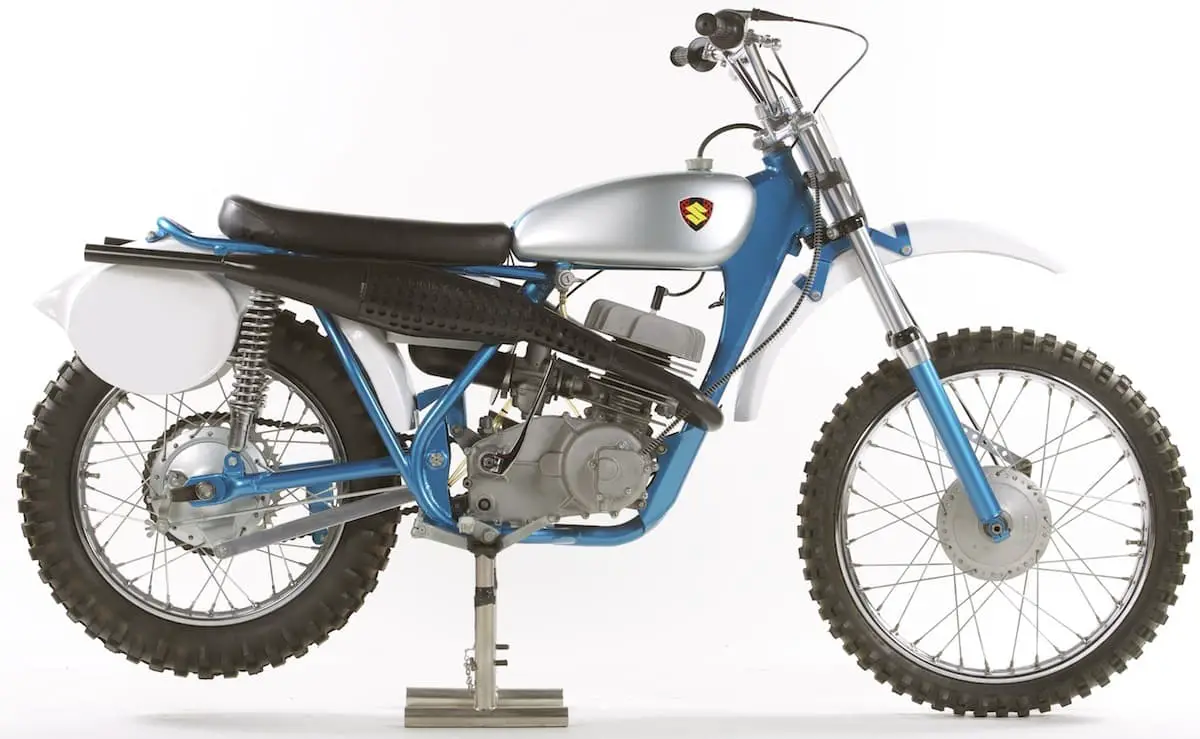 The TM250 is the first-ever Japanese motocross bike. In 1966, the Suzuki factory sent two engineers and a road racer to Europe to begin developing a motocross bike. Though single-cylinder and twin engines were tested, Suzuki settled on a single-cylinder design that was heavily influenced by the 1965 CZ twin-port 250 model. Early GP results were dismal, but Suzuki came back with an improved machine in 1967 dubbed the RH67.  The power was peaky and handling was subpar compared to the European-built machines from Husqvarna and CZ, but despite this, Suzuki decided to build just over 100 production bikes based on the RH67 twin-piper—of which 65 came to America.
The TM250, as it was called, was raced in America by riders Preston Petty, Walt Axthelm and Gary Conrad with some success. The TM was sold with a complete parts kit that included pistons, rings, replacement clutch parts, gearing, and carburetor jetting. The RH67/TM250 has become the number-one collector motocross bike in America. The price for a good example has almost doubled in the last 10 years, and I wouldn't be surprised to see these worth over $100,000 in 10 more years. Estimated value: $40,000.
NUMBER TWO: 1961 LITO 500 MOTOCROSS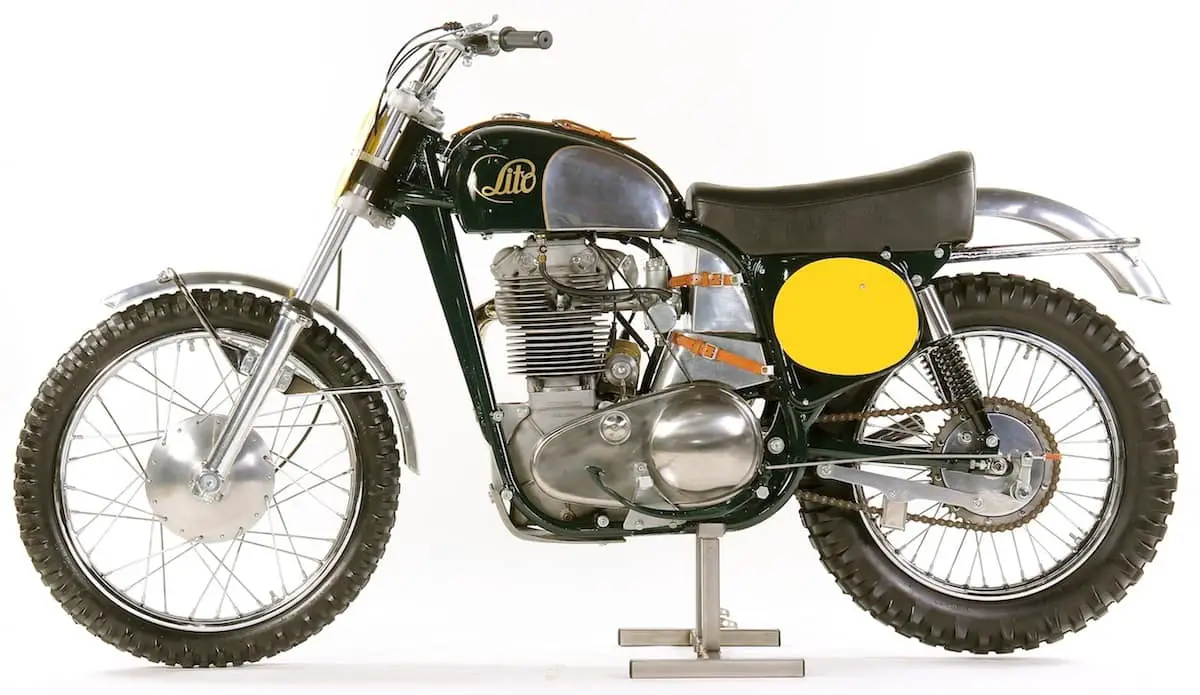 Sweden was a major presence in early motocross, noted both for its talented riders and groundbreaking machinery. Sweden's Lito is one of the rarest motocross machines from the 1950s and 1960s. The marque achieved its greatest success when Sten Lundin rode an Albin-powered Lito to the 1961 FIM 500cc World Motocross Championship. An intense rivalry between four-stroke bikes from Sweden and Great Britain raged throughout the 1950s and early 1960s. Swedish builder Nils Hedlund took the best features of the British iron and built a better engine and chassis. Hedlund's design would give the advantage to the Swedes.
That would change in 1966 when East German Paul Friedrichs captured the FIM 500cc World Championship on a Czech two-stroke CZ. The Lito motocrosser first appeared in the late '50s as a Monark. Unfortunately, after winning the 500cc World Championship in 1959, the team disbanded when the team manager died. Rival company Lito stepped in to take over the team and build machines. Expert sources claim only six real Monarks were built and around 35 Litos. Several replicas have been built over the years. Estimated value: $55,000.
NUMBER THREE: 1975 PUCH MC250 TWIN CARB
The Austrian Puch company hired Belgian motocross rider Harry Everts in 1974 to compete in the FIM 250cc World Motocross Championships. Though he had many top finishes that first year, it wasn't until 1975 that Everts and Puch found their true form. Everts rewarded Puch with its first World Championship in motocross. It was no mean feat for a small European moped company to win the World Championship, especially in only its second year of competition against the dominant Suzukis, which had won four 250cc championships in a row.
Everts' works Puch was a spectacular machine. It had Marzocchi suspension; a clean frame design; magnesium cases, hubs and forks; and a very unique "twin carb" design with one Bing carburetor with a traditional piston port design and a second carb feeding a rotary valve on the right side of the engine. The Puch factory is the only company to ever produce the factory works bike in significant numbers. Ninety machines were built in 1975 and sold in 1976. Estimated value: $30,000.
NUMBER FOUR: 1966 HUSQVARNA 250 CROSS
Edison Dye's vision was to see European motocross become as popular in America as it was in Europe. To achieve that dream, Edison had to import GP riders and European motocross bikes and promote the first motocross race series. The Husky 250 was arguably the best machine available at the time. Torsten Hallman's four World Championships and Inter-Am success just whetted the American riders' appetites. In 1966, approximately a hundred 250cc Crosses were imported to America. Note that the 1966 model had a 19-inch front wheel, small crankcases and a bolted-together frame. The 1966 and 1967 Husqvarnas were painted a burgundy color.
Any collector of early motocross machines should try to include an early Husqvarna in his collection. Huskys came out of the crate like a shiny piece of jewelry, and restoration is easy and fun compared to the comparatively crude CZs and Maicos. Estimated value: $14,000.
NUMBER FIVE: 1967 GREEVES 250 CHALLENGER

Bert Greeves never planned to become a motorcycle manufacturer. His early business was building carriages for invalids. Yet by the early 1960s, Greeves were by far the most popular offroad two-strokes. Many were imported into the U.S. by Greeves distributor Nick Nicholson, and parts are still available. With their Earles-type fork and aluminum I-beam frame, Greeves were easily distinguished from other brands. The 1967 Challenger was at the pinnacle of Greeves popularity and, sadly, a last gasp for the popularity of the brand.
As motocross mania swept America, the lighter-weight Huskys and CZs became the tools of choice. Top Greeves riders included Dave Bickers, Bryan Wade and Gary Bailey. I consider a Greeves to be one of the coolest bikes to start a collection with. The prices are very reasonable, since Greeves were plentiful back in the day, and built to take a lot of punishment. Estimated value: $10,000.
NUMBER SIX: 1968 BULTACO 360 EL BANDIDO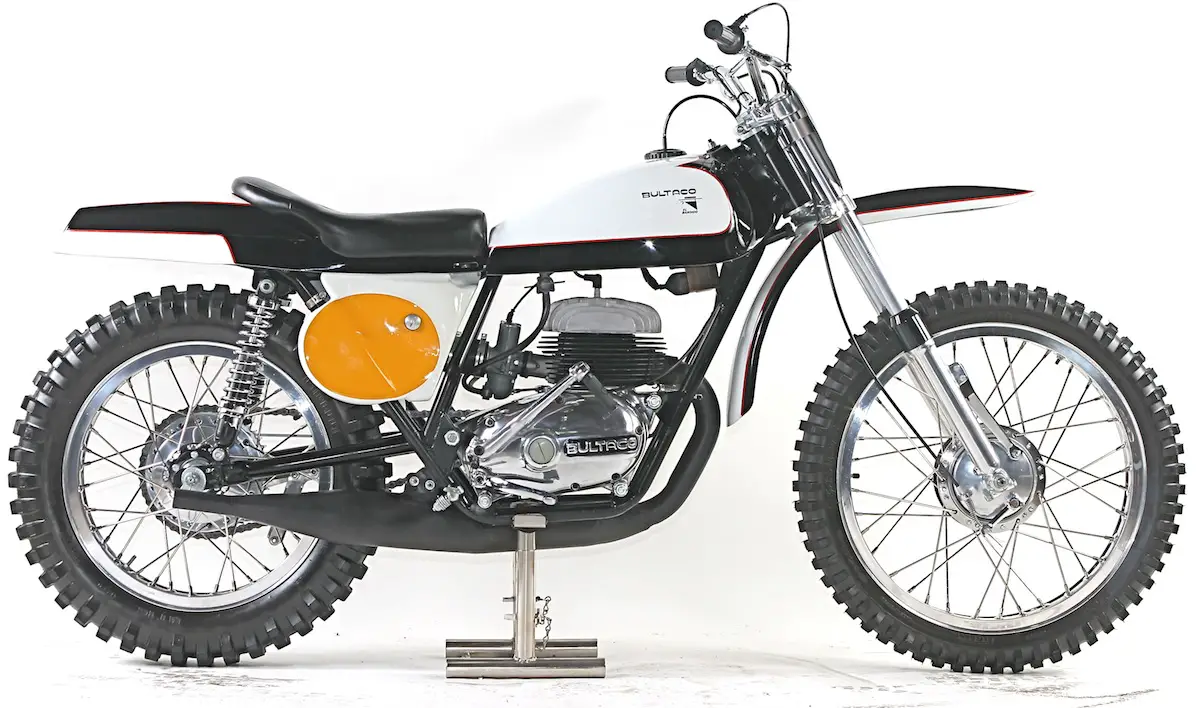 The Spanish-made Bultaco El Bandido first appeared in 1967 as a 350cc model, but in 1968 the bore was increased from 83mm to 85mm, which gave it 362cc and 43.5 horsepower. The Bandido was available in both motocross and scrambles models. In America, the longish wheelbase (55.9 inches), 31-degree head angle and ample power were better suited to smoother scrambles tracks. Estimated value: $15,000.
NUMBER SEVEN: 1974 YAMAHA YZ250A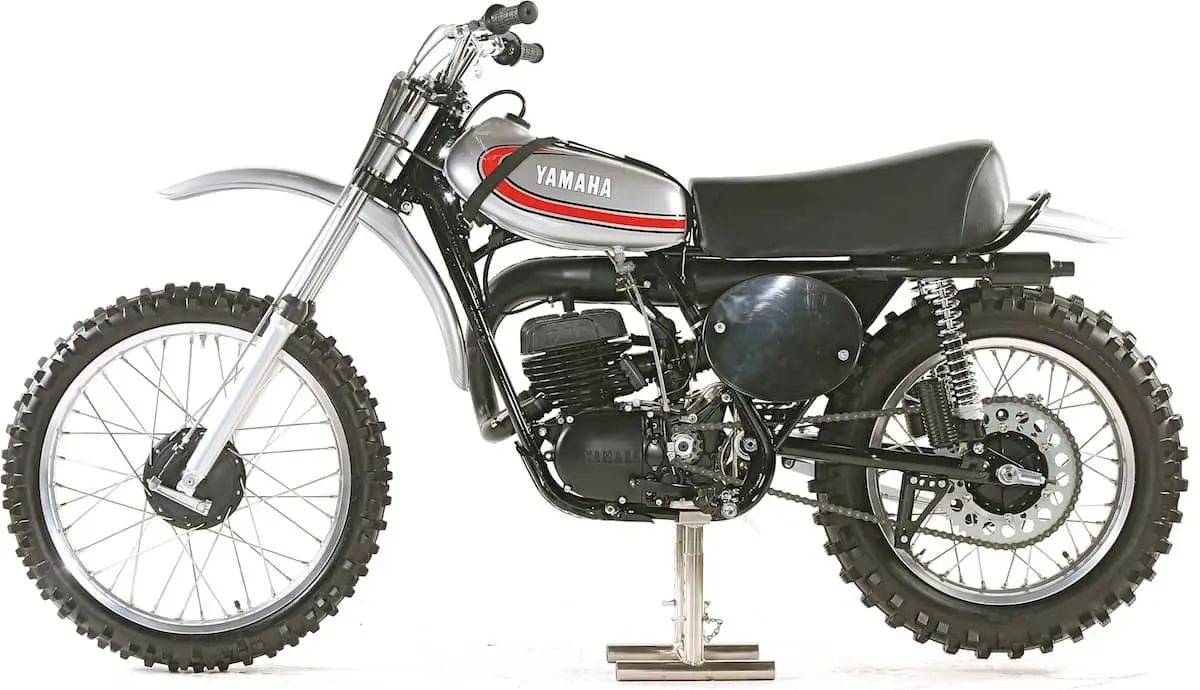 When the Yamaha DT1 was introduced in 1968, Don Jones initiated a development program for his sons, Gary and DeWayne. The Yamaha factory developed a working relationship with the Jones gang and Gary went on to win the 250 National Championships in 1971 and 1972 on a hybrid version of the earliest Jones-modified DT1. Notice the low-slung engine, whittled-down forks, modern hardware and loop-ring straps on the gas tank. These are all Don Jones-modifications that made production in 1974. Estimated value: $14,000.
NUMBER EIGHT: 1965 CZ250 TWIN PORT
The twin-port 250 was a replica of CZ's factory works GP bike. In 1964, Belgian Joel Robert, riding a production twin-port 250, won the 250cc World Championship. The next year, Russian rider Viktor Arbekov echoed Robert's 1964 title win to elevate CZ to the high ground that Husqvarna's Torsten Hallman had previously enjoyed. This example was purportedly restored by Joel Robert's factory mechanic. When buying a CZ, caveat emptor, as the history of the Czech motorcycle can be sketchy. Estimated value: $14,000.
NUMBER NINE: 1973 HONDA CR250M ELSINORE

Announced in October of 1972 and offered for sale in the March, 1973, the Elsinore was preceded by maximum hype, thanks to a Steve McQueen ad campaign. Compared to the European offerings, the Elsinore was miles ahead in user-friendliness, ergonomics, carburetion, durability and electrics. The stark, conservative styling, with molded plastic, a satin-finished aluminum gas tank and the use of magnesium in the engine cases, became the new standard. As you can imagine, Elsinores became as popular as free beer. Gary Jones was hired to race the Elsinore in the 1973 AMA Nationals, and he rewarded Honda with its first 250cc National Championship. Estimated value: $12,000.
NUMBER 10: 1968 BSA B44 METISSE 500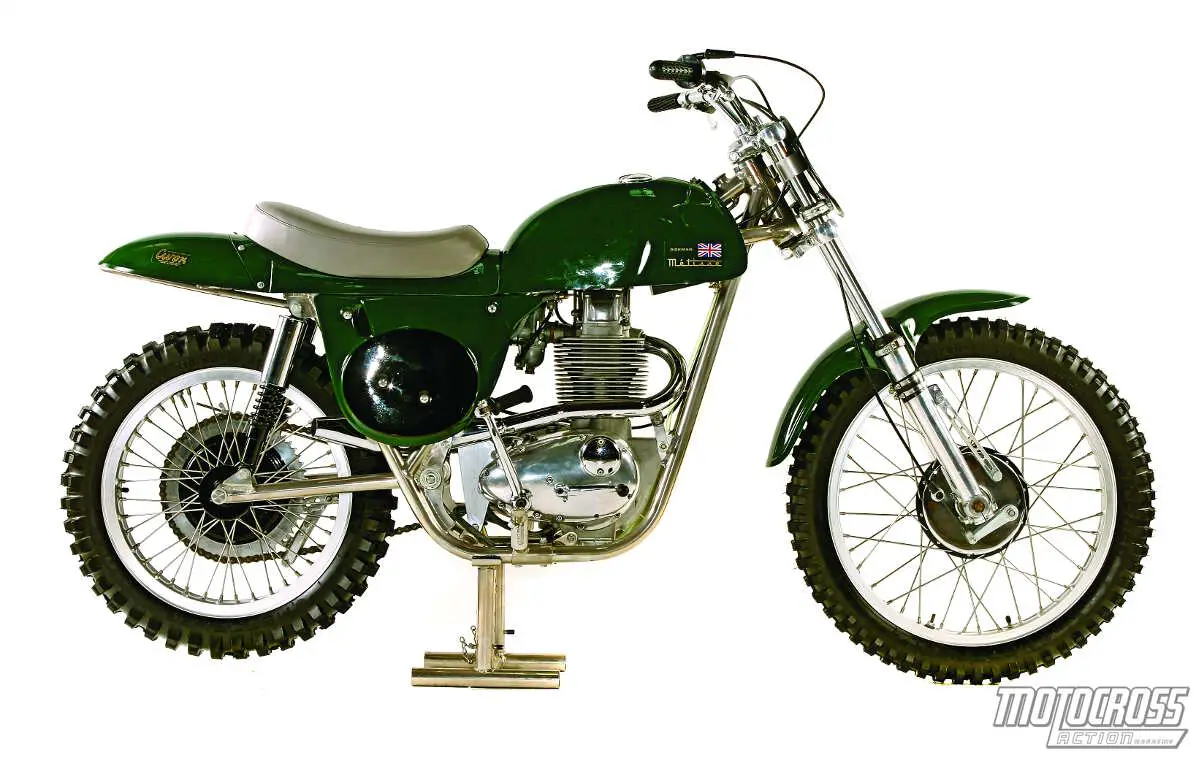 The Rickman Metisse frame was the state-of-the-art chassis in the 1960s. The Rickman brothers were both GP riders and knew exactly what they wanted out of a chassis.The BSA B44 engine, with its Westlake top end, was arguably the lightest and most powerful engine available. To this day, in AHRMA events, several competitors prefer this motorcycle because of its tractable power, light weight (for a four-stroke) and precise handling. Estimated value: $14,000.
HONORABLE MENTION: 10 INTERESTING BIKES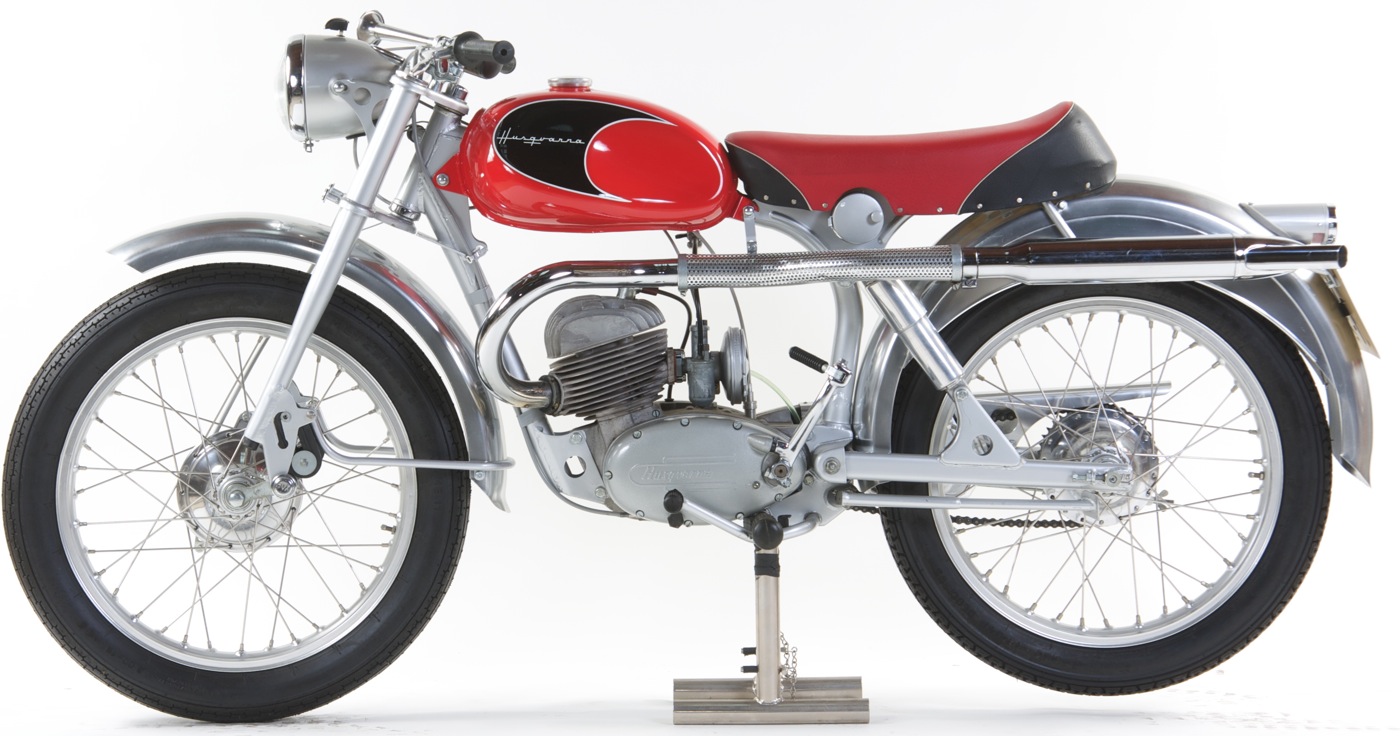 1960 Husqvarna Silverpilen 175.
1969 Husqvarna 500 Twin Baja Invader.

1968 Yamaha DT1 250.
1975 Rokon 340MX Cobra Automatic.

1968 Penton 125 Six-Day.
1962 BSA Catalina Scramber 500 Feets Minert Replica
1972 CZ 400 Yellow Tanker.