TOM WHITE'S "EARLY YEARS OF MOTOCROSS MUSEUM" TO BE OPEN ON APRIL 12
The man and his museum.
After the passing of Tom White, just before the 2017 Word Vet Championship, motocross fans wondered what would happen to his impressive "Early Year of Motocross Museum." Good news? The White family intends to keep the museum open and will be holding a special "Bikes and Burgers" night for 100 lucky people on Thursday, April 12, 2018. Even under Tom White's guidance his private museum was normally only opened for public viewing two or three times a year. Although the museum has been used for press conferences, club meetings and special events (like the famous Joel Robert/Roger DeCoster cocktail party), the outside world rarely gets a look at the museum's classic bikes. This is your big chance to see bike and eat burgers!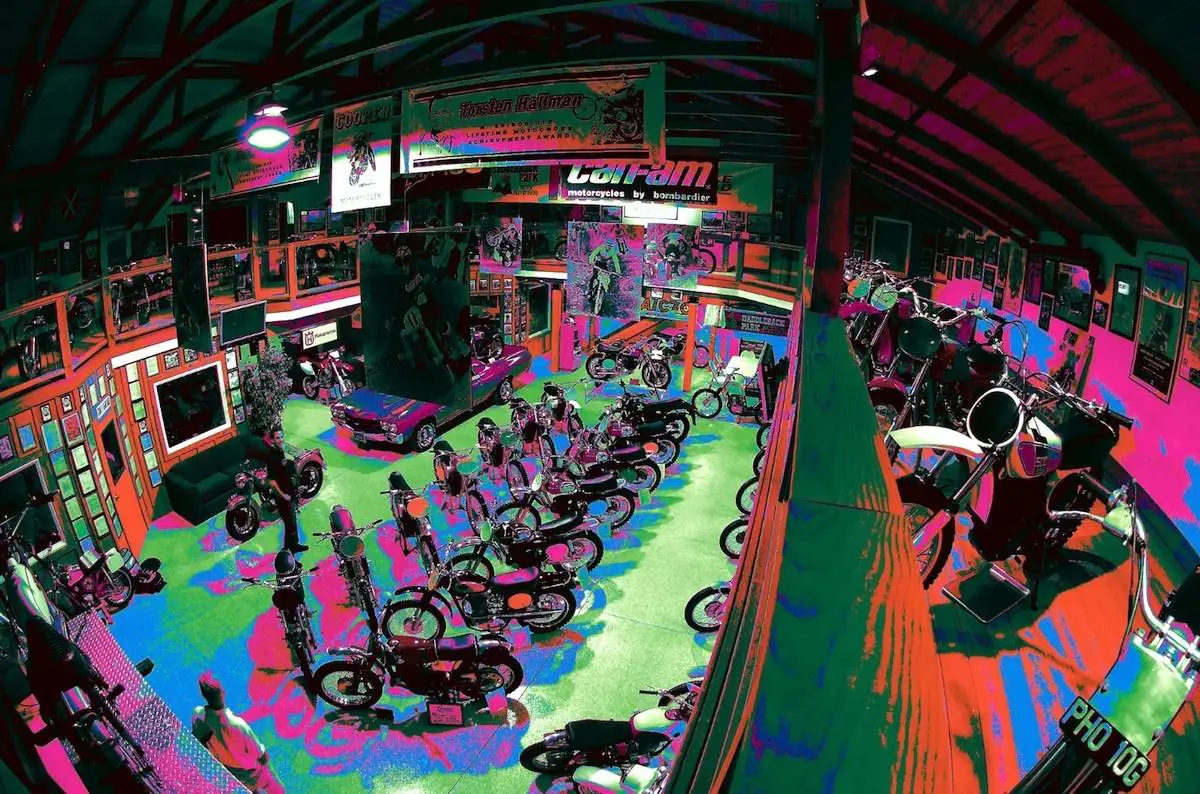 The 6500-square-foot museum features 700 pictures, posters, banners and cool memorabilia. And has some of the world's most sought-after bikes, including a rare twin-cylinder Husqvarna, equally sought-after 1968 twin-pipe Suzuki TM250 and a one-off Hodaka twin-cylinder Yamaguchi-engined 125 (Tom's last vintage bike purchase). Every bike has a placard identifying it and telling its story. Museum visitors can spend hours perusing the two-story layout and never see everything.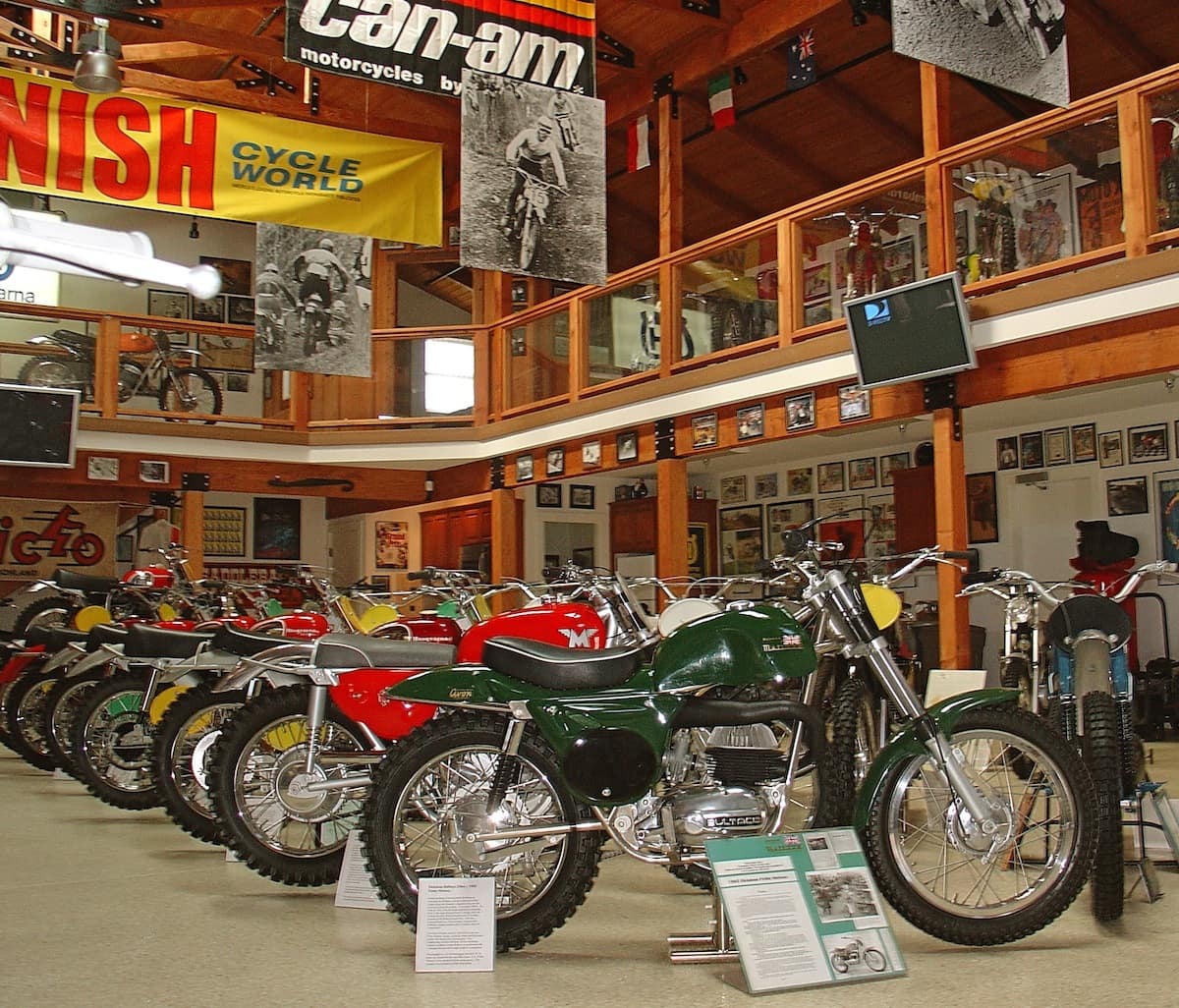 If you want to be on the guest list for the April 12, 2018, opening, of which the $20 donations goes to charity, email your request to be added to the list to [email protected]. If you among the first 100 they will send you an official invitation and a map of how to get there (yes, it is that secret). If you don't make it on the list for this Bike and Burger Night, your request will be moved to the head of the list for the next event.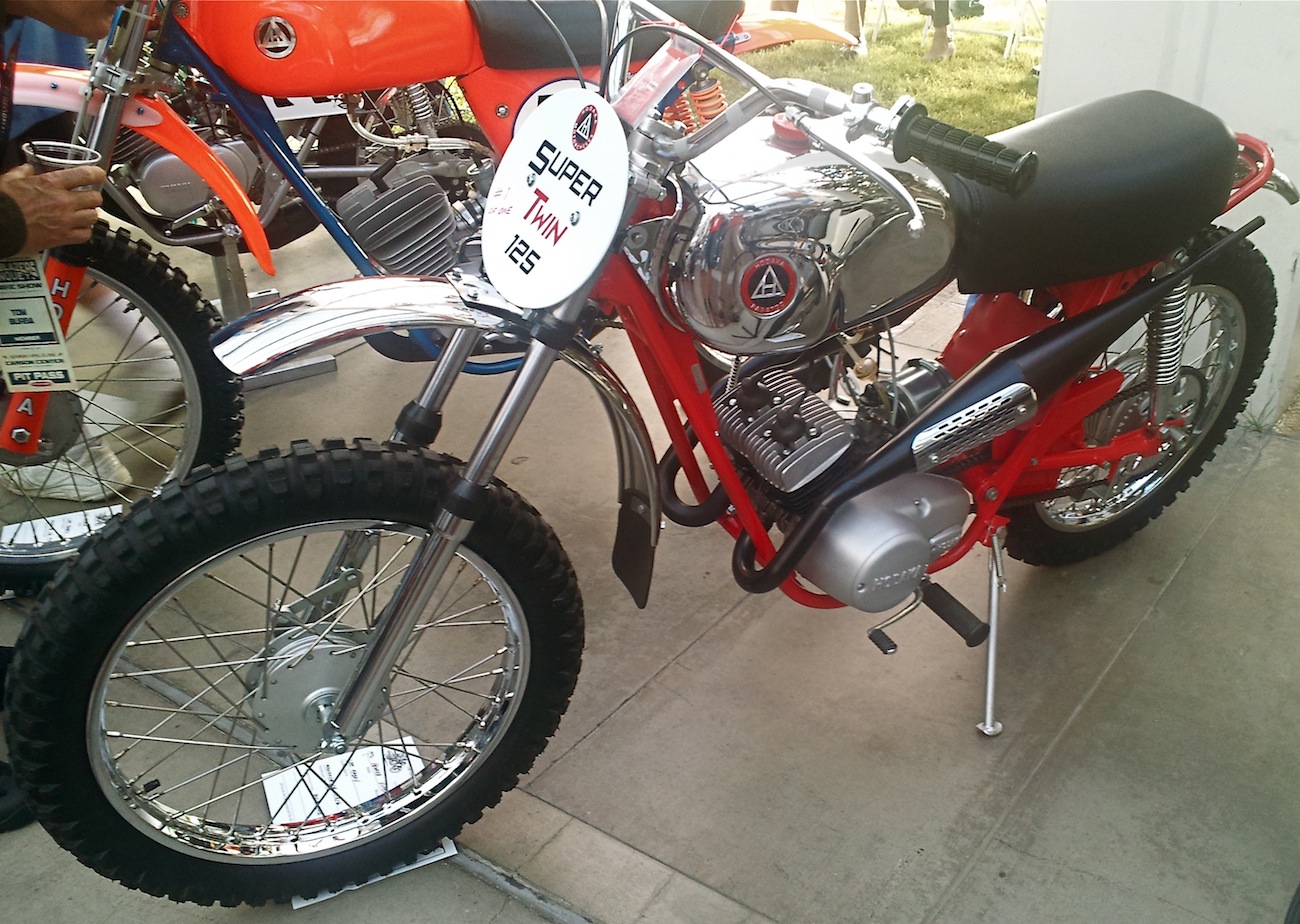 The last bike that Tom purchased for his 150-bike museum was this Hodaka Super Twin 125.
To preview the Early Years of Motocross Museum go to www.earlyyearsofmx.com and to apply to be in the top 100 email to [email protected]