TONY CAIROLI WINS HIS 92ND GP, WHILE CLEMENT DESALLE WINS A MOTO & MAKES THE PODIUM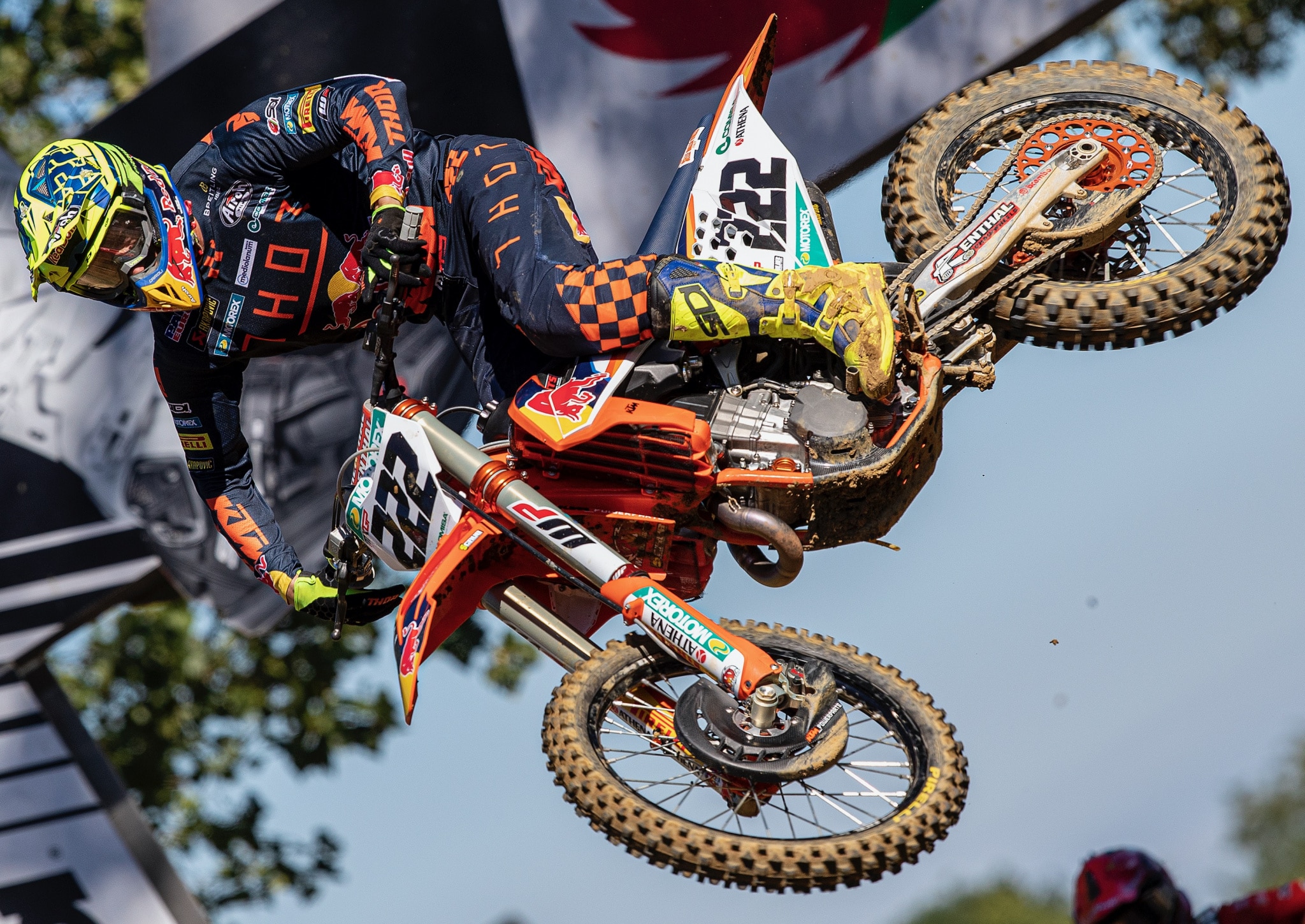 Tony Cairoli's path to second in points has been based on consistency. Tony has won three GPs in 2020, but only won two motos all season long.
Antonio Cairoli won his 92nd Grand Prix in Trentino with a solid 2-2 over Tim Gajser's 1-4, but Tony's goal of breaking Stefan Everts record of 101 wins is still a far way off—and won't be achieved this year. Tim Gajser was on schedule to win again after his first moto victory, but he got bad start and decided to play it safe with his 73-point lead over Cairoli.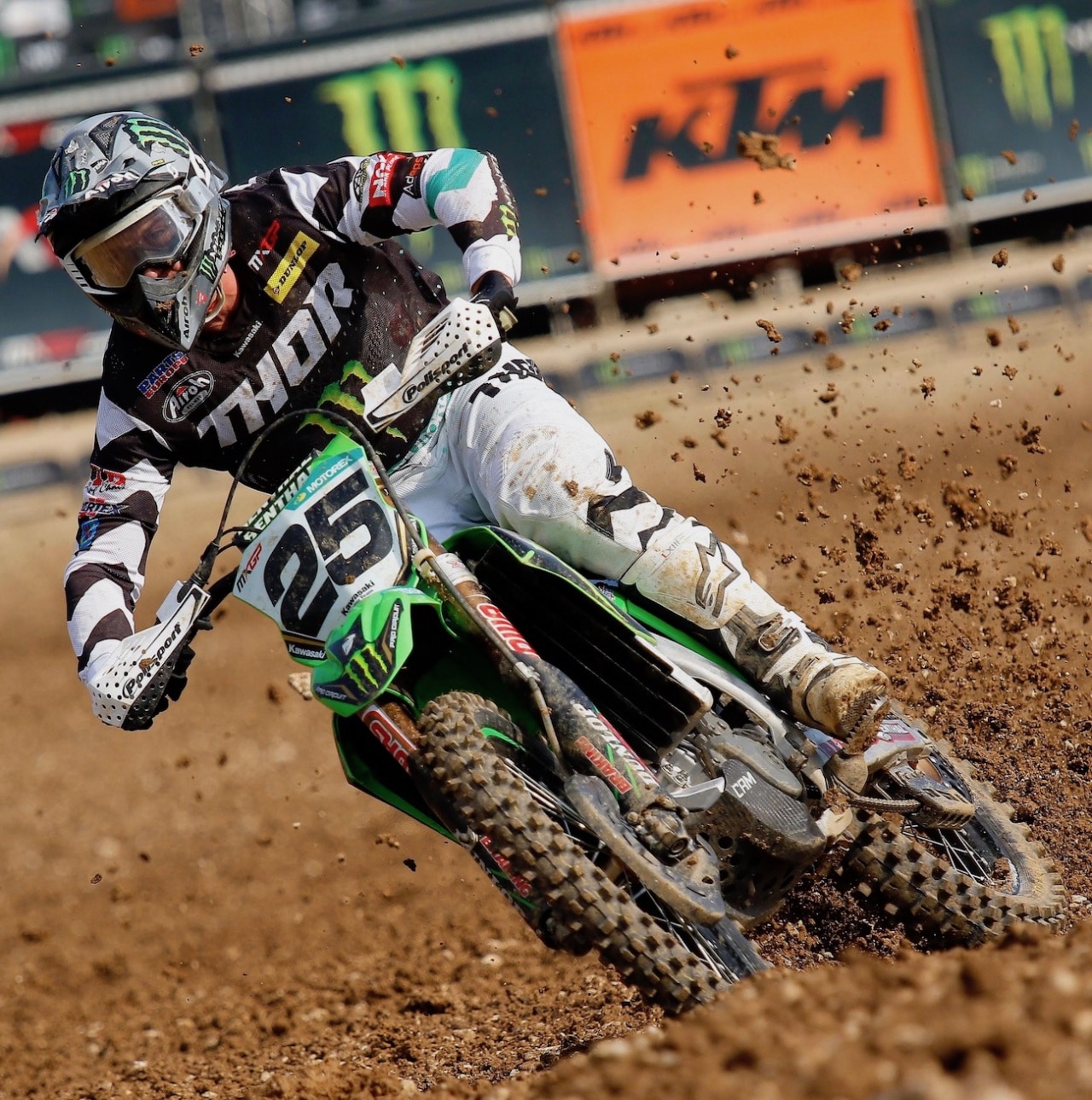 Clement Desalle said that his second moto win "will sustain me for a long time."
The sentimental news at the first of three races at Arco di Trento was that Clement Desalle, who recently announced his retirement after the 2020 season ends, won the second 450 moto and strung together a 6-1 day for a podium finish. The Trentino moto win was the first moto win for Desalle since the 2018 Russian Grand Prix.
Trentino with spectators.
Trentino without spectators.
Desalle said: "It was a really nice second moto and podium. That second moto will sustain me for a long time. I had a good start passed second, Seewer made a mistake, I was leading I said, 'that's such a nice feeling – it was a long time!' I found a good rhythm, I was really happy about my riding. It's really nice, it's such a good feeling."
Jeremy Seewer was fifth at Arco di Trento.
Ivo Monticelli is 16th in 450 GP points. Arco di Trento was his bet race of 2020 with a 9-8,

It is sad that no fans were allowed at the race, because they would have loved to cheer on the rides of the two veterans—Cairoli and Desalle.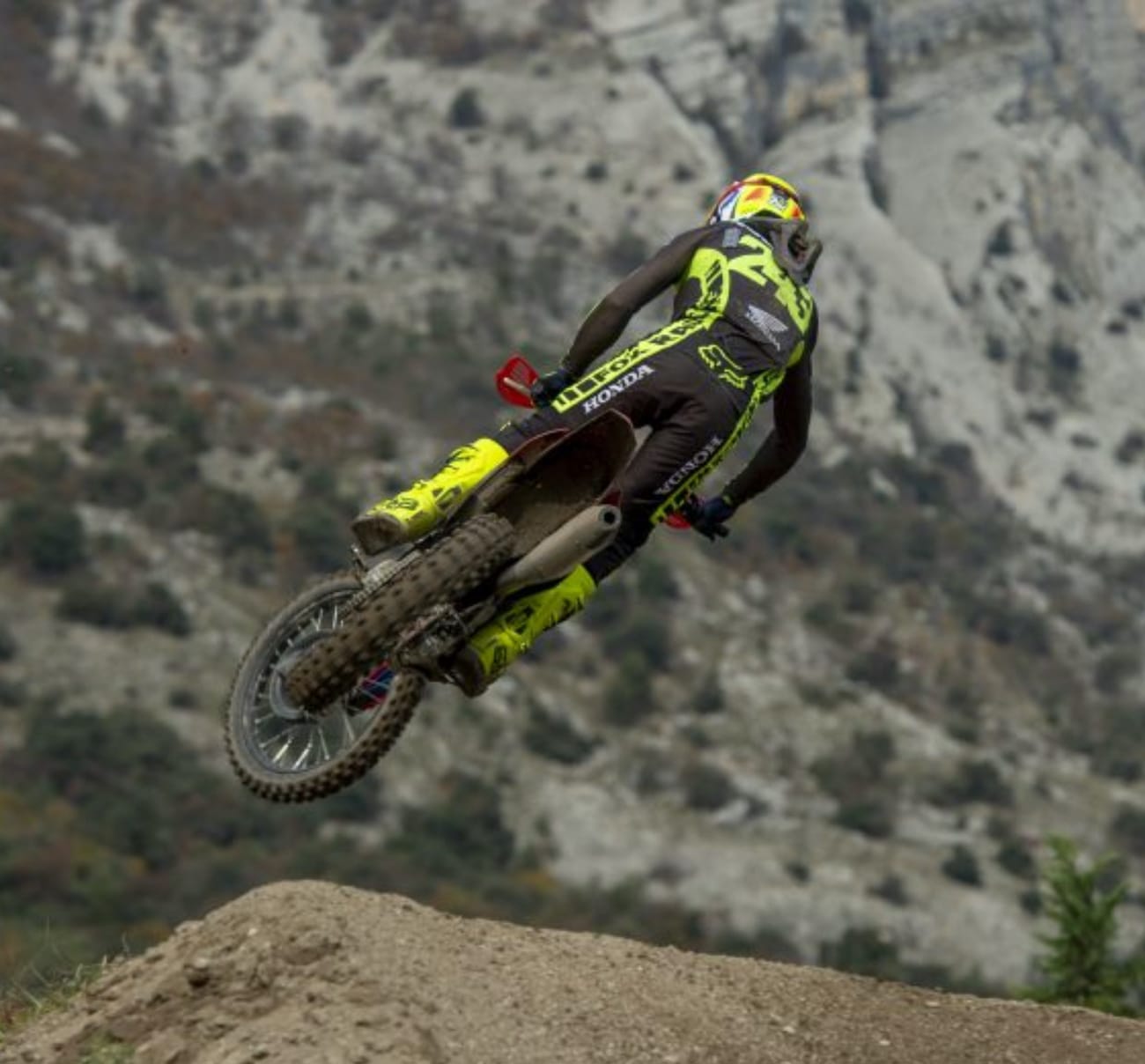 Tim Gajser has won 13 motos in the 2020 season. That is one-third of all the motos held so far.
2020 GP OF TRENTINO 450 OVERALL RESULTS
1. Tony Cairoli (KTM)…2-2
2. Tim Gajser (Hon)..1-4
3. Clement Desalle (Kaw)…6-1
4. Gautier Paulin (Yam)…4-3
5. Jeremy Seewer (Yam)…3-
6. Alessandro Lupino (Yam)…7-7
7. Ivo Monticelli (Gas)…9-8
8. Arnaud Tonus (Yam)…5-13
9. Romain Febvre (Kaw)…14-6
10. Jordi Tixier (KTM)…7-12
Other notables: 11. Brian Bogers (KTM); 12. Jeremy Van Horebeek (Hon); 13. Brent Van Doninck (Hus); 14. Michele Cervellin (Yam); 17. Tanel Leok (Hus); 18. Zachary Pichon (Hon).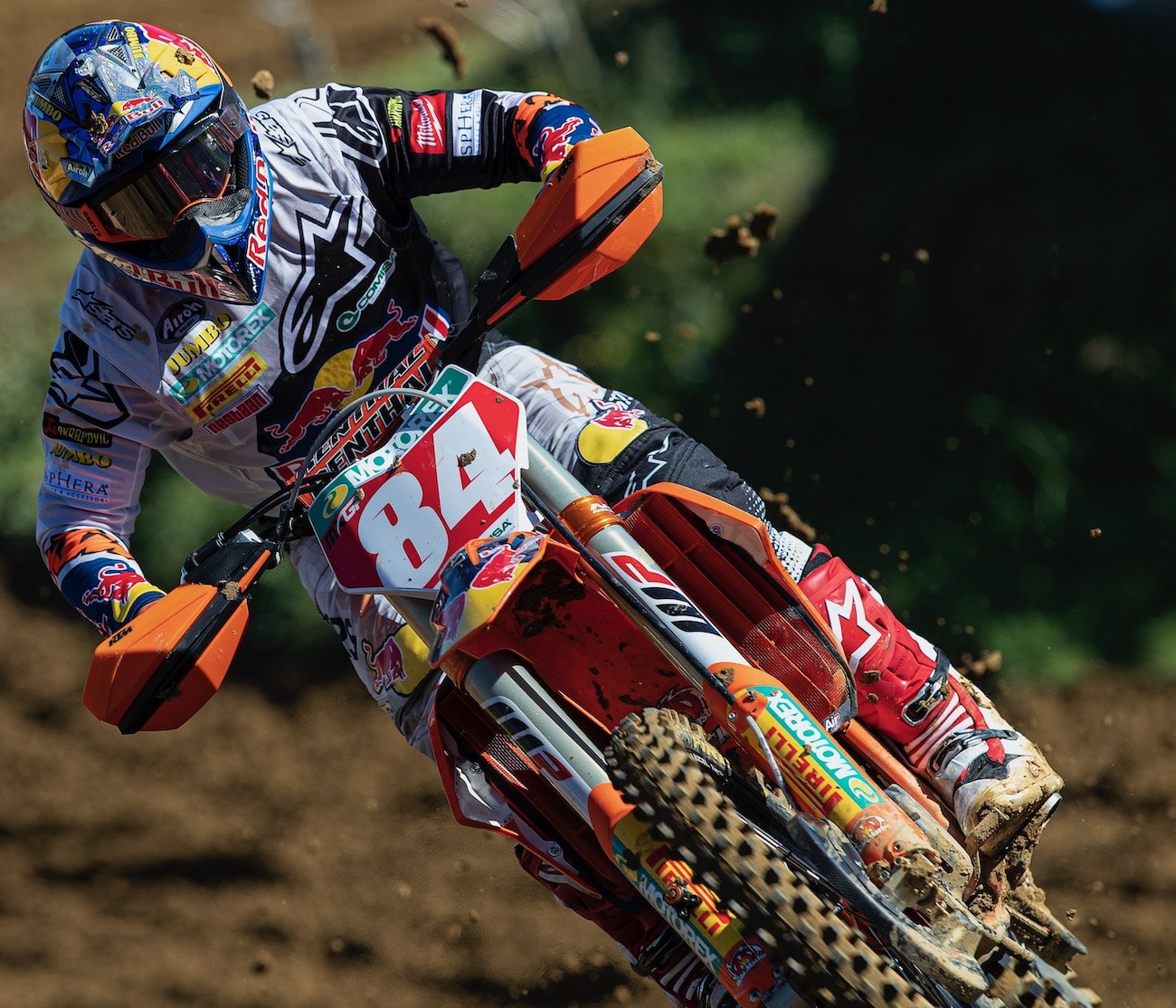 Jeffrey Herlings was injured during free practice at race seven. Jeffrey has missed ten races, but is still 10th in 450 points.
Glenn Coldenhoff has not raced since round 12 but is still 8th in points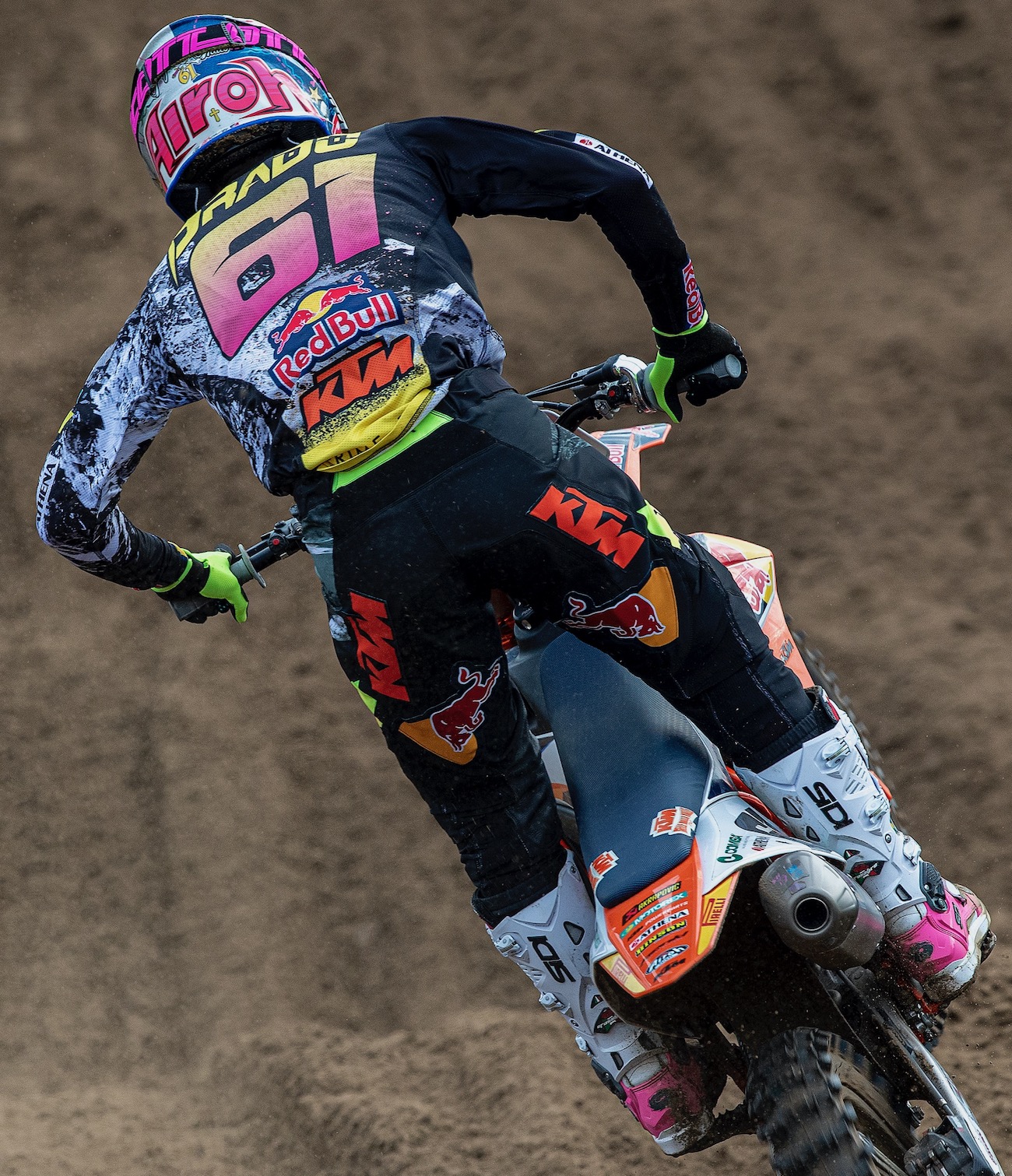 Jorge Prado has missed the last two GPs with the coronavirus, but will probably miss the rest of the season. He is currently fourth in points.
2020 FIM 450 GP POINTS STANDINGS
(After 16 of 18 rounds)
1. Tim Gajser (Hon)…626
2. Tony Cairoli (KTM)…553
3. Jeremy Seewer (Yam)…535
4. Romain Febvre (Kaw)…487
5. Jorge Prado (KTM)…476
6. Gautier Paulin (Yam)…441
7. Clement Desalle (Yam)…402
8. Glenn Coldenhoff (Gas)…375
9. Jeremy Van Horebeek (Hon)…307
10. Jeffrey Herlings (KTM)…263