TWO-STROKE MADNESS AT THE WASHOUGAL MOTOCROSS NATIONAL
TWO-STROKES ARE EVERYWHERE AT THE 2019 WASHOUGAL MOTOCROSS NATIONAL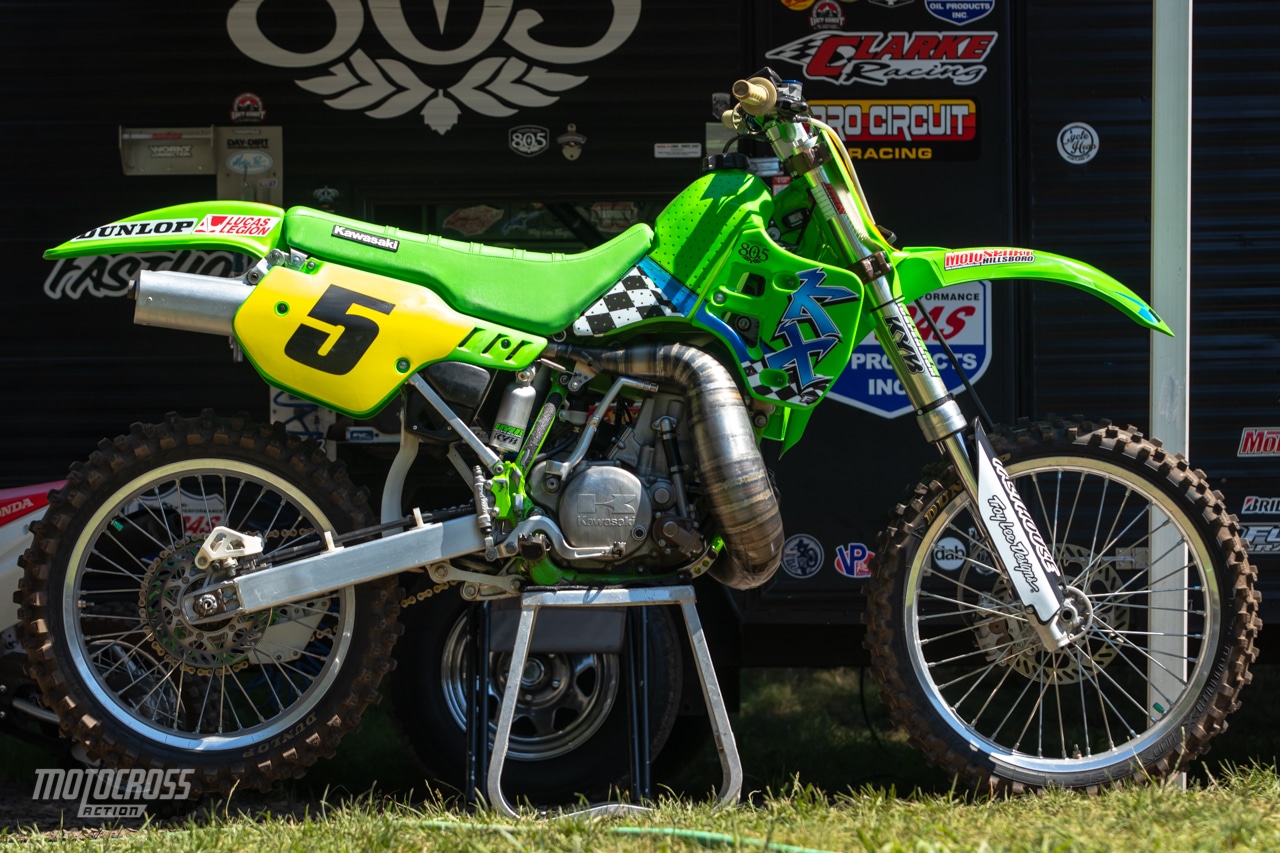 Before the Pros hit the track for press day, we wandered the pits to check out all of the cool two-strokes hanging out in the Wahsougal amateur and Pro pits.
The 2019 Washougal National is here and it's warming up to be an exciting one. We walked around the amateur pits to check out all of the cool modern and vintage two-strokes that were causally hanging out amongst the Washougal, Washington grass and trees. In this gallery you'll find two-strokes in the age range from 2020 to the 1970s, you'll also find some random electric bikes and photos of the 125 All-Star class practicing and getting ready for their intermission race tomorrow.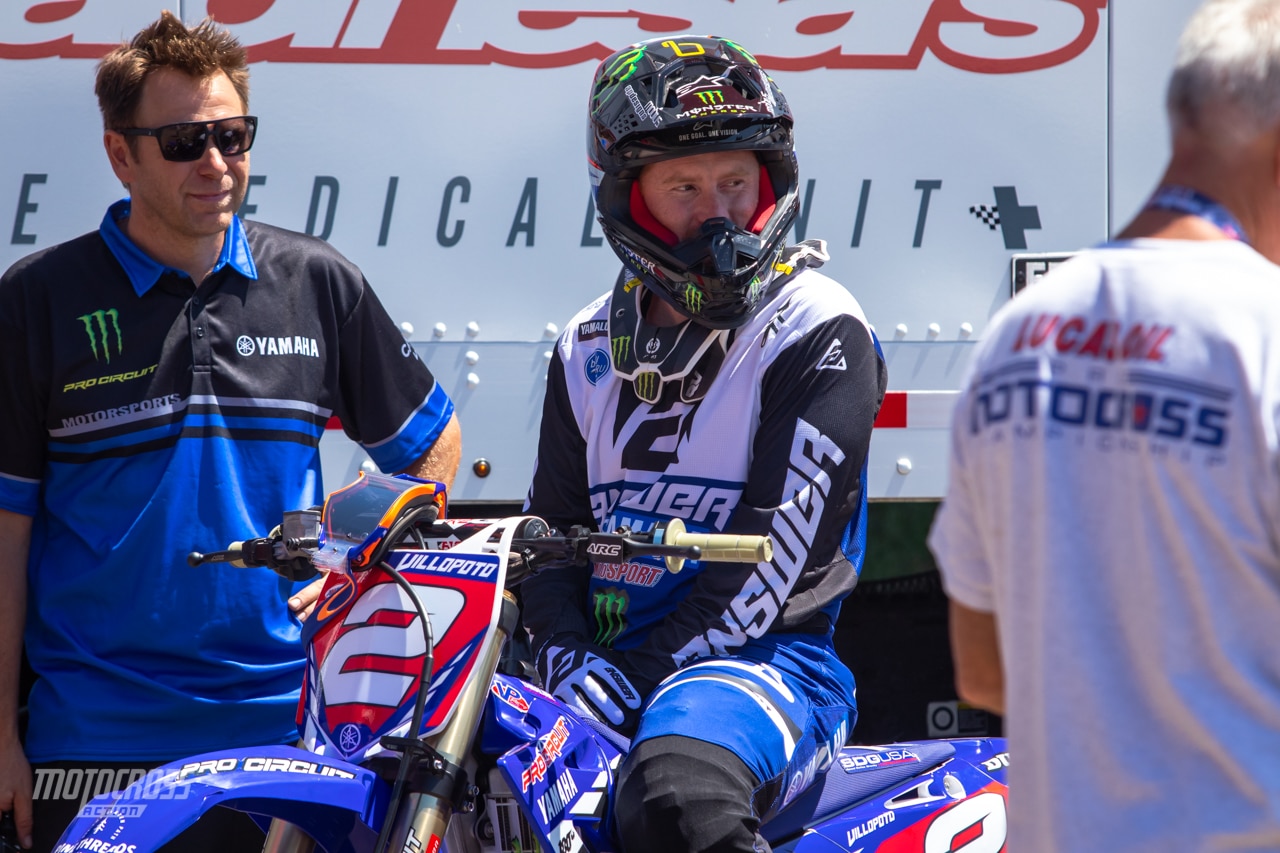 Ryan Villopoto is here to have fun and go fast on his Pro Circuit built YZ125.
Ryan was throwing some awesome whips during practice today.
Up close on a beautiful KX125 with Splitfire graphics. 
Motosport.com is the title sponsor of the 2019 Washougal National and being from the Pacific Northwest, they have a lot of bikes running their logo this weekend.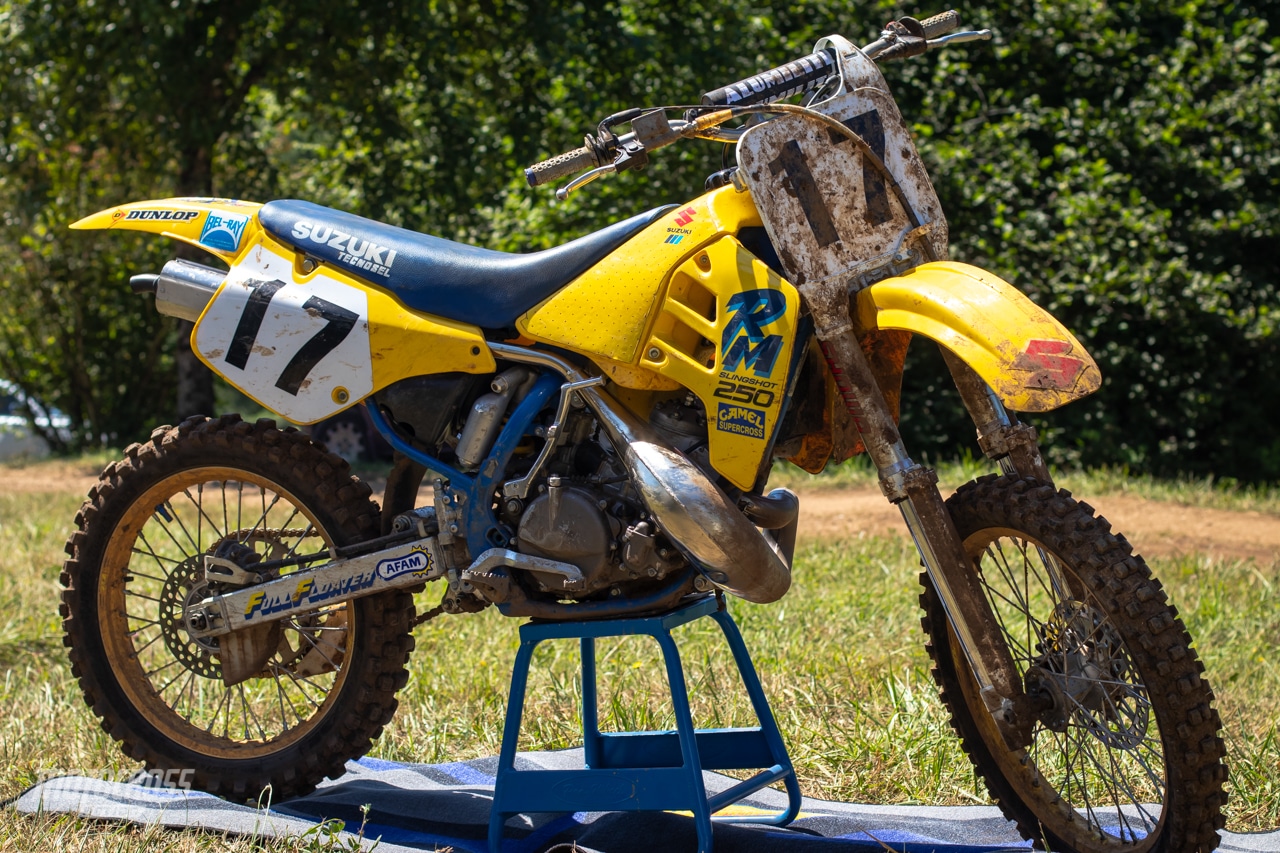 Garrett Carter's 1990 RM250. 
Another angle of Garrett Carter's RM250. 
Chris Johnson riding on a KTM 125SX with support from the Rocky Mountain KTM team. Chris isn't a factory supported rider, but his friends on the team sure do help him look the part. 
More funny graphics from deep in the Washougal pits.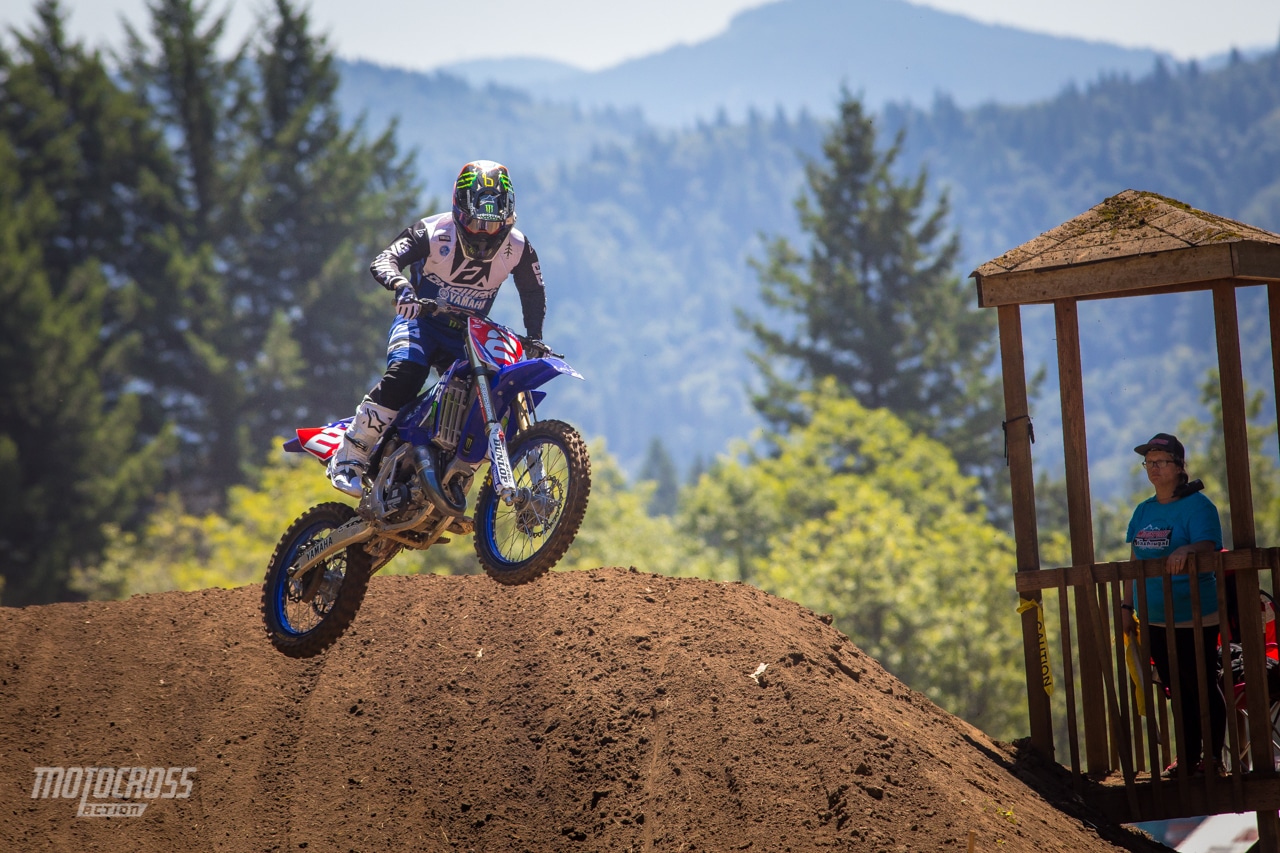 Ryan Villopoto launches into the sand section.
We thought this was pretty funny. Amongst the vintage and modern two-strokes that flooded the pits, we saw a few Alta electric motorcycles around as well. This one was hooked up to a gas powered generator with a fan pointed on it to keep it cool while it was charging.
Ryan Villopoto's humble pit area.
Darren "Luda" Chriss has been coming to the Washougal National since 1971 when he was seven years old. Now he comes out with a collection of beautiful old bikes to race and show off. 
We are a sucker for vented front number plates. They just look so factory.
This is also Luda's bike. This is a Husqvarna WR360. The WR stands for wide ratio transmission and it was the off-road model, but racers liked the wide ratio transmission better because it rolls on the power easier. The bike was sitting at Dick Hill's barn for 22 years before Dick let Luda fix it up and ride it.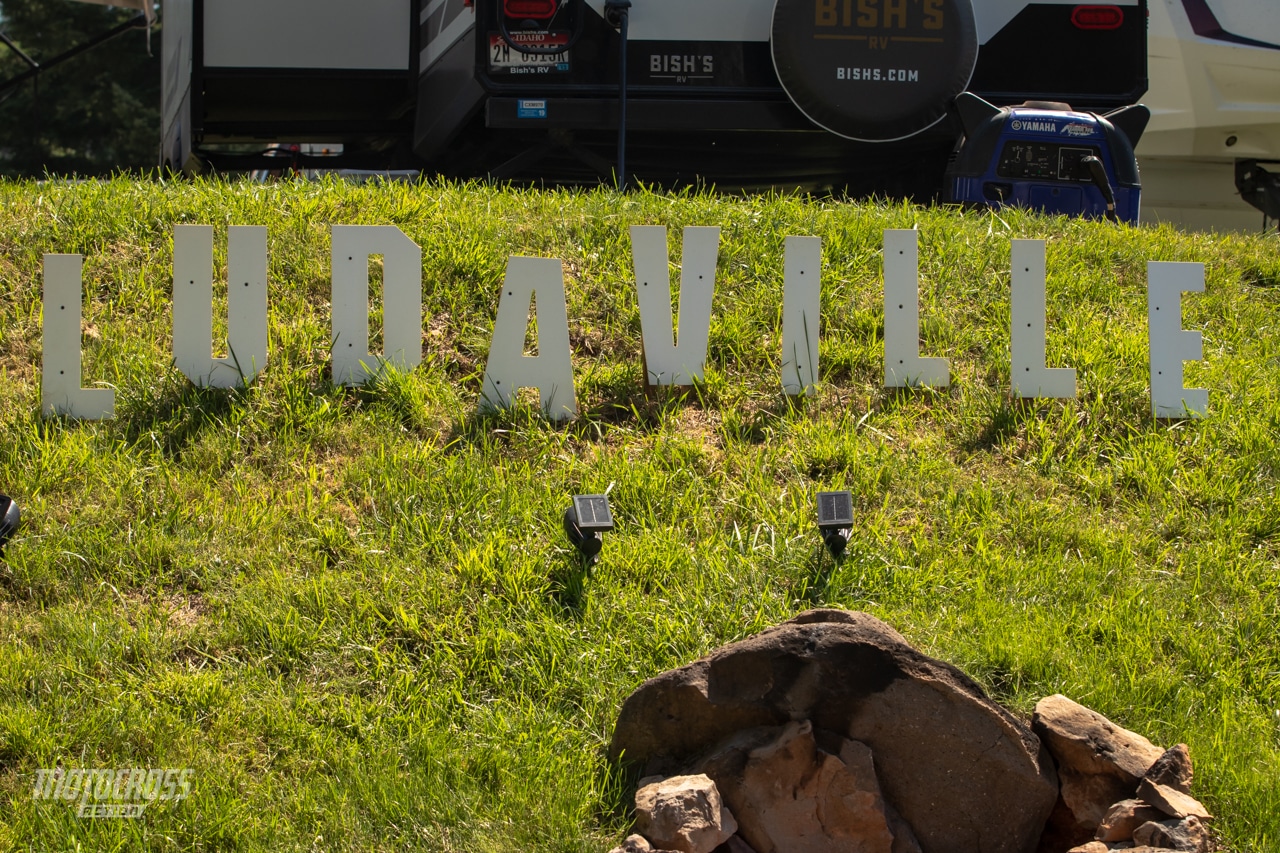 Darren "Luda" Chriss has his own Hollywood style sign to let everyone know where his pit area is. He parks in the same spot every year. If you are a Washougal regular, you probably know him.
Another Honda with it numbers sharpie'd on.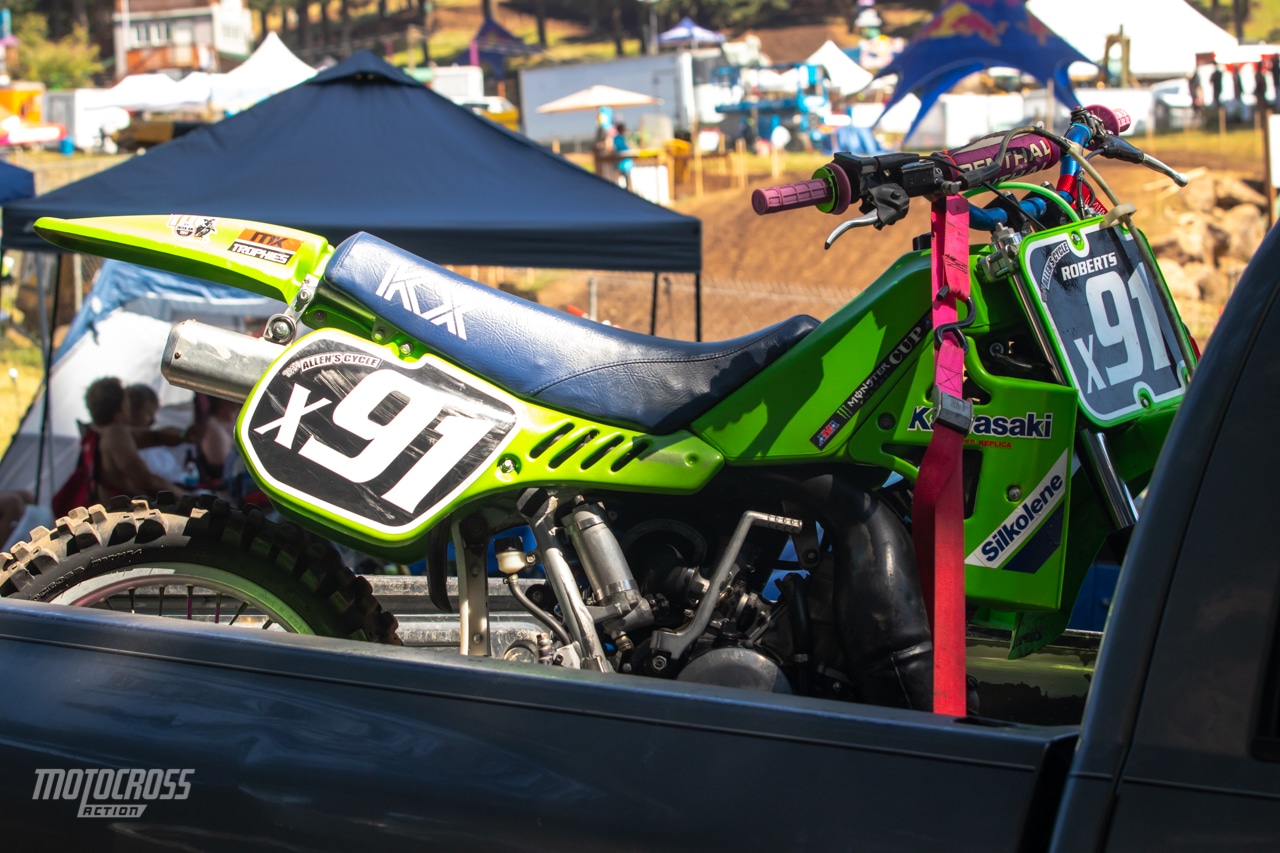 We found lots of sweet vintage bikes in the pits, some that were used during amateur day and some that we still loaded in the back of pick up trucks.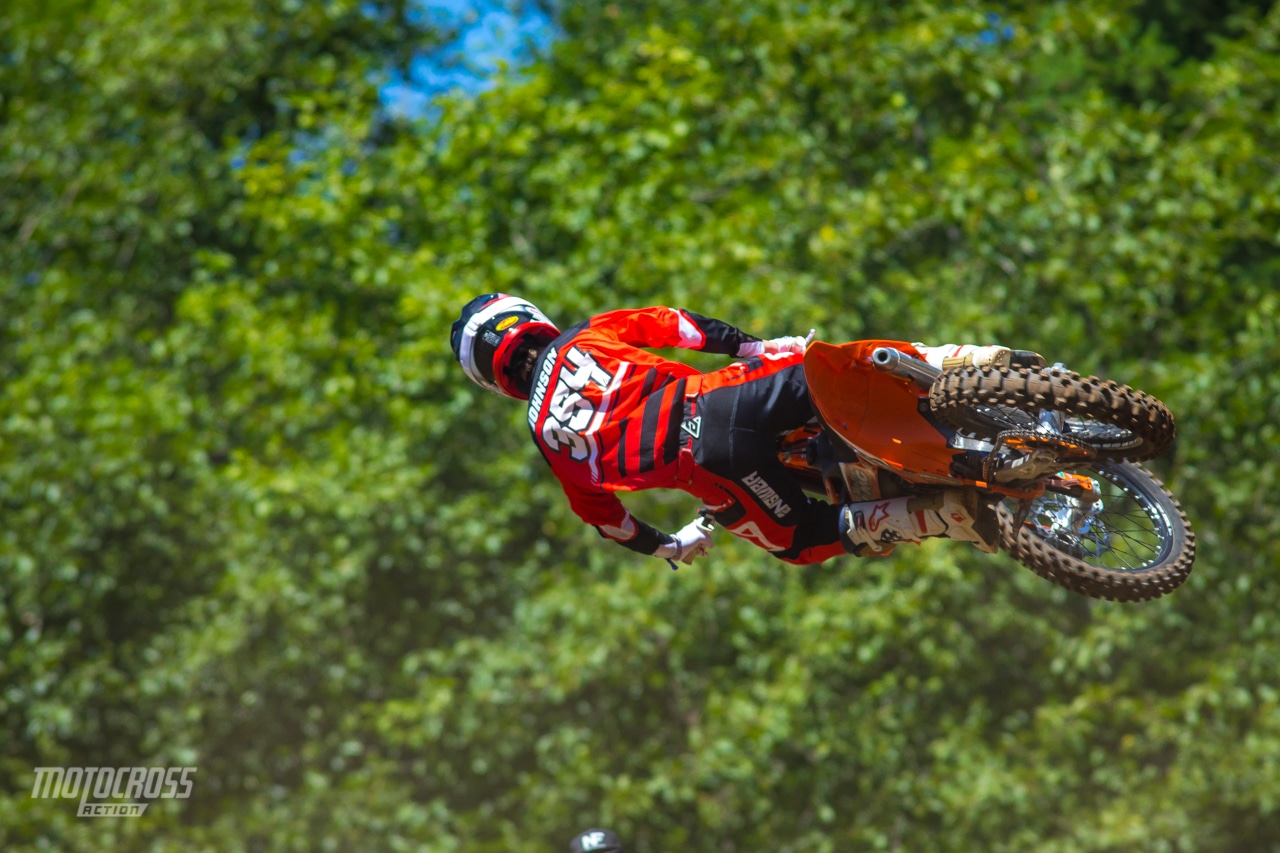 Like Ryan Villopoto, Chris Johnson also grew up in the Pacific Northwest and he knows how to whip too.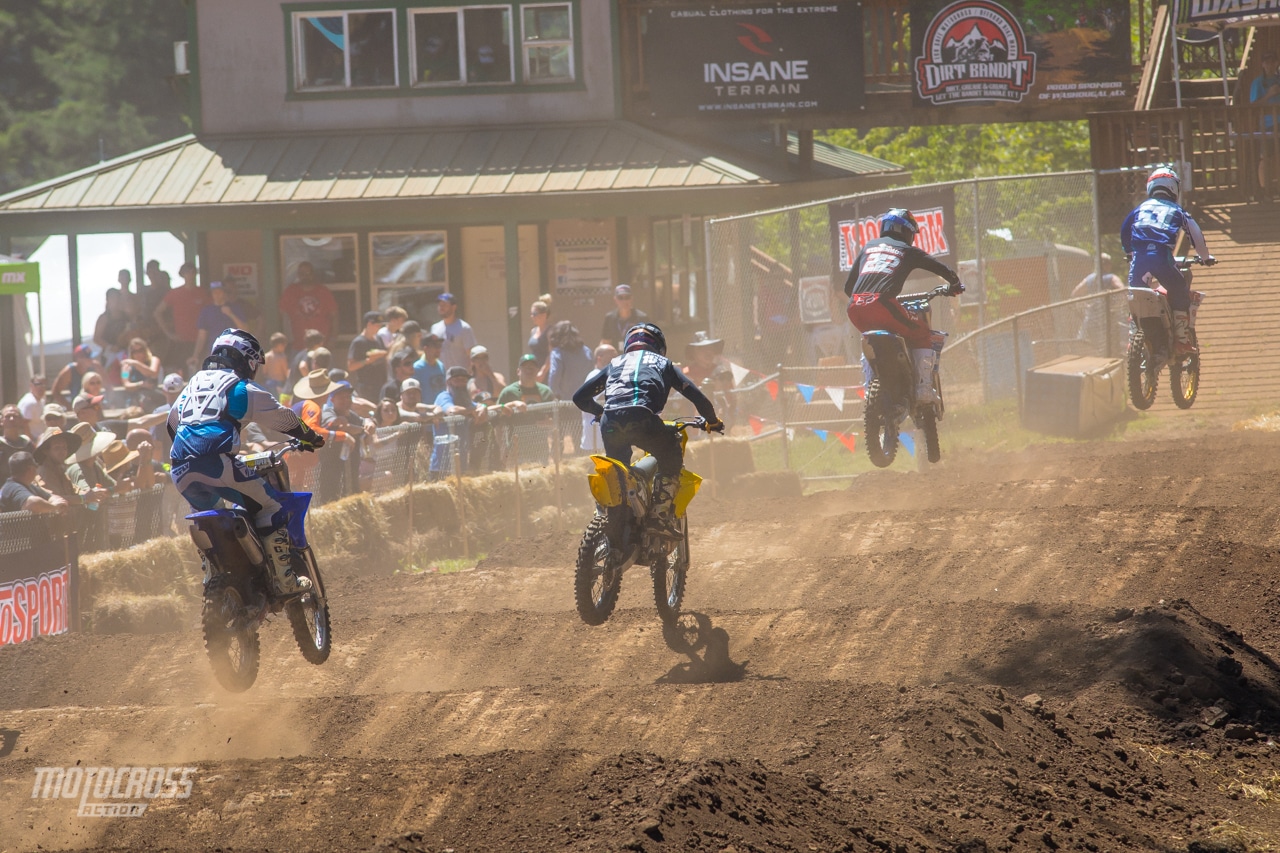 More 125 two-strokes, this time they're jumping through the famous Washougal whoop section.
Andy Dibrino is most known for his Flat Track skills. The Rockstar supported rider is a two-time Champion in the Super Hooligan National Flat Track series.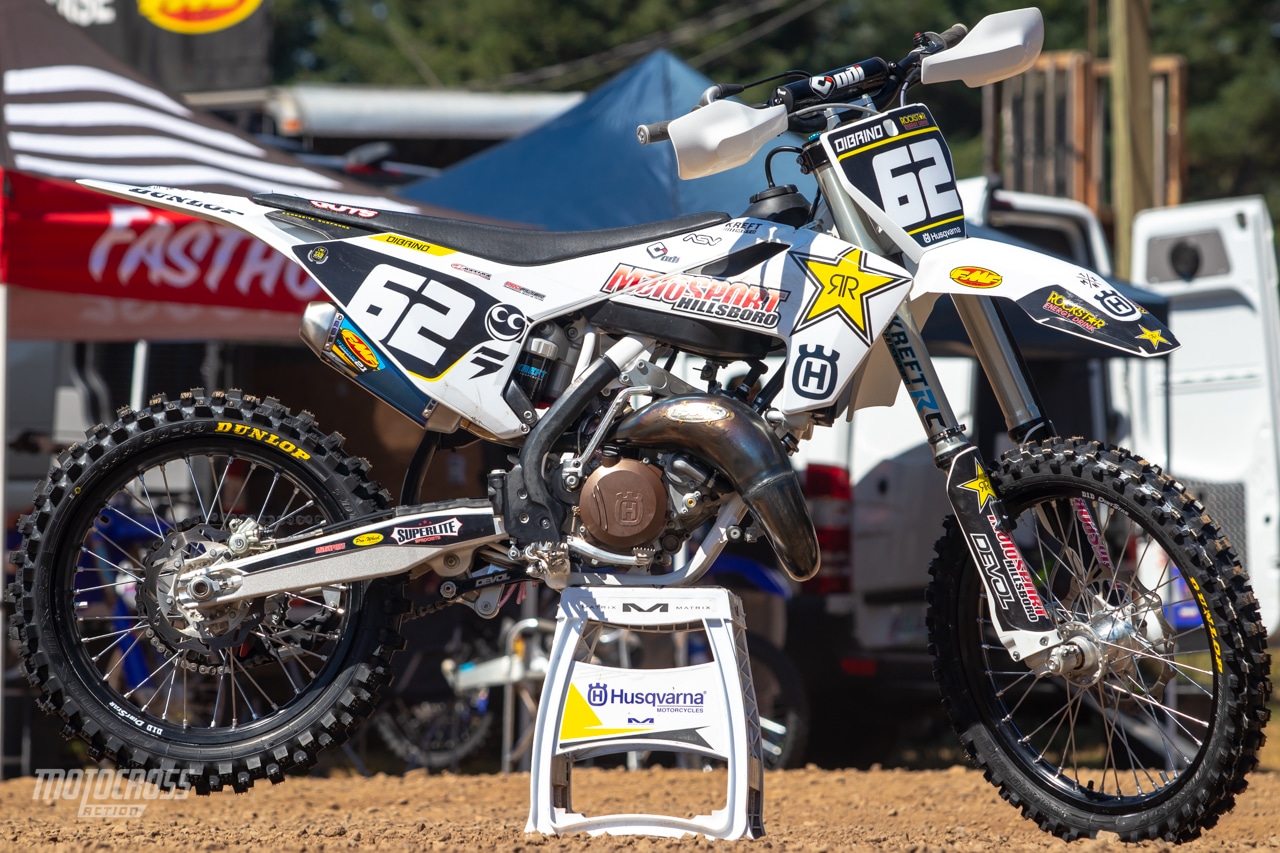 Andy Dibrino's Husqvarna TC125.
Andy applies the final touches on his 125 two-stroke. 
Up close on Dibrino's FMF power core silencer.
Not sure why, but there were lots of cool signs on the ground.
The American flag inspired graphics are also very popular nowadays. This is Damon Osborne's Husqvarna. 
Joshua Taylor's RM with modern plastics.
We love dogs… And Border Collies. 
Tevin Tapia applies graphics to his YZ125. He is also originally from the Pacific Northwest.
Another beautiful YZ125.
A 1990s Yamaha YZ250.