TWO-STROKE SPOTLIGHT: 2018 HONDA CR125 BUILD BY ALEXANDER STRIZHAKOV
Take notes Honda. 
"My name is Alexander Strizhakov. Here is my project 2018 Honda CR125, which will be completely ready in October-November. As is right now I'm working on a hand built titanium gas tank. A lot of the bike is made by hand (subframe, air box and others) with materials from aluminum, carbon fiber and titanium. In addition, money is invested in the best parts on the market such as A-kit forks. When I compete the bike I will give you a full destruction of the bike. Sorry for my English. I'm from Russia."–Alexander Strizhakov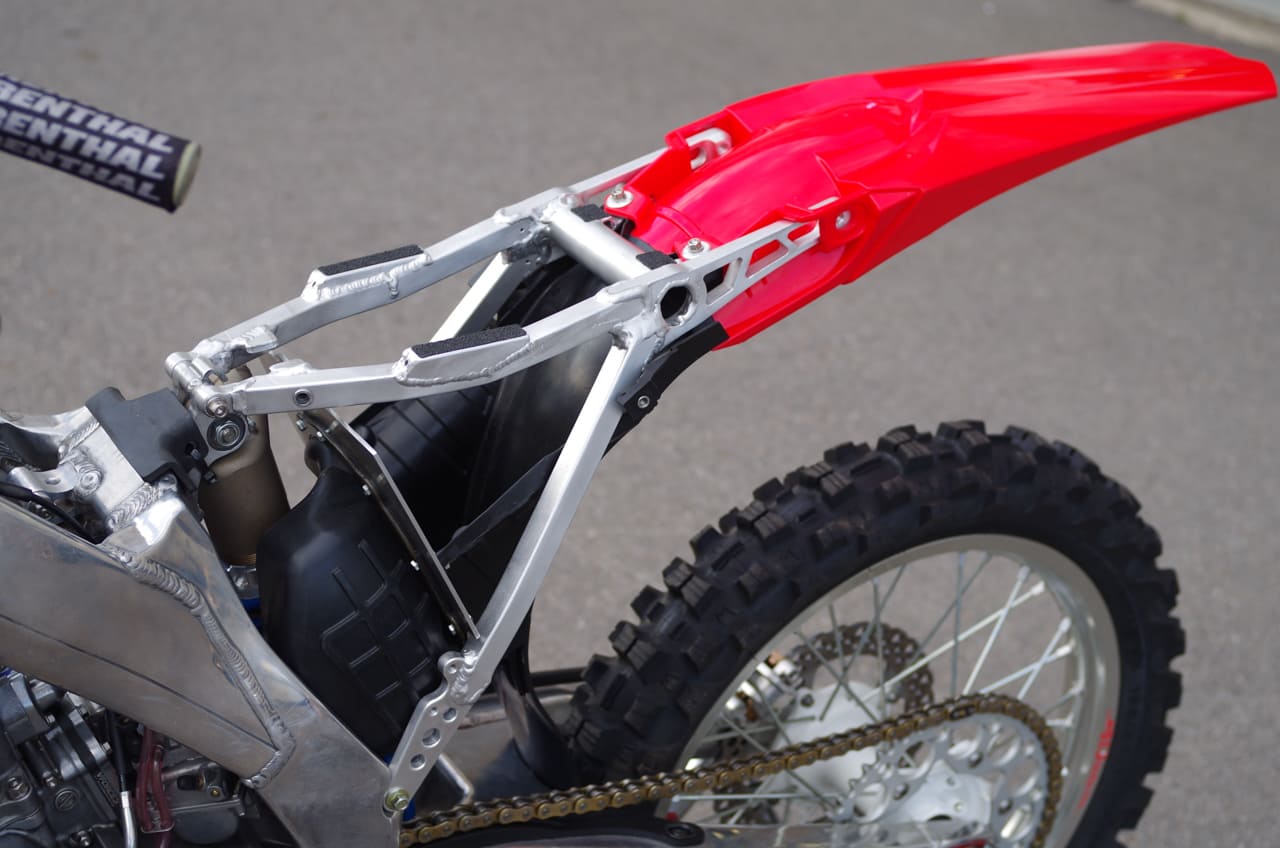 The CR125's custom made subframe.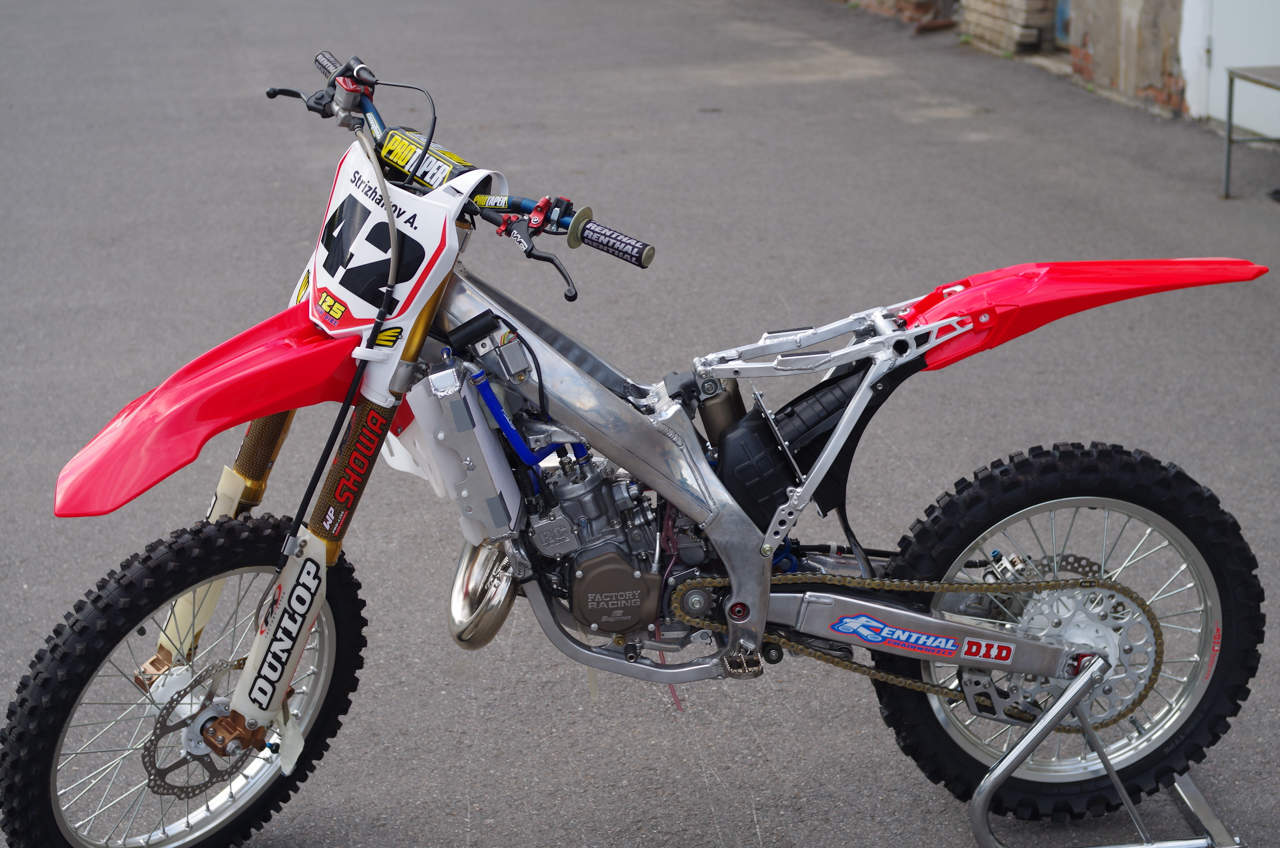 The bones of the CR125.


Russia's Aleksandr Strizhakov's makes a bike that Honda refuses to. Ypa, Aleksandr.
Editor's Note: Please keep those submissions coming. If you would like your bike to be featured in the "Two-Stroke Spotlight," please email me at [email protected]. All I ask is that you give a breakdown of your bike and a detailed description of the build. Please also send a few photos of your steed. By submitting your bike for the "Two-Stroke Spotlight," you agree to release all ownership rights to the images and copy to MXA. Please don't email me spam or try selling me Taylor Swift concert tickets or email me spam. Happy submitting your smoker.