TWO-STROKE TUESDAY: 125 DREAM RACE AT HANGTOWN
Click on images to enlarge
Photos by Krystyn Slack
The 125 Dream Race had a full gate.


Tyler Moore.


James Hamilton.


Devin Watson. 
Ty Termaine.

James Hanson.
Tyler Moore.


The green flag lap.


Josh Hanson celebrates his 2nd place finish.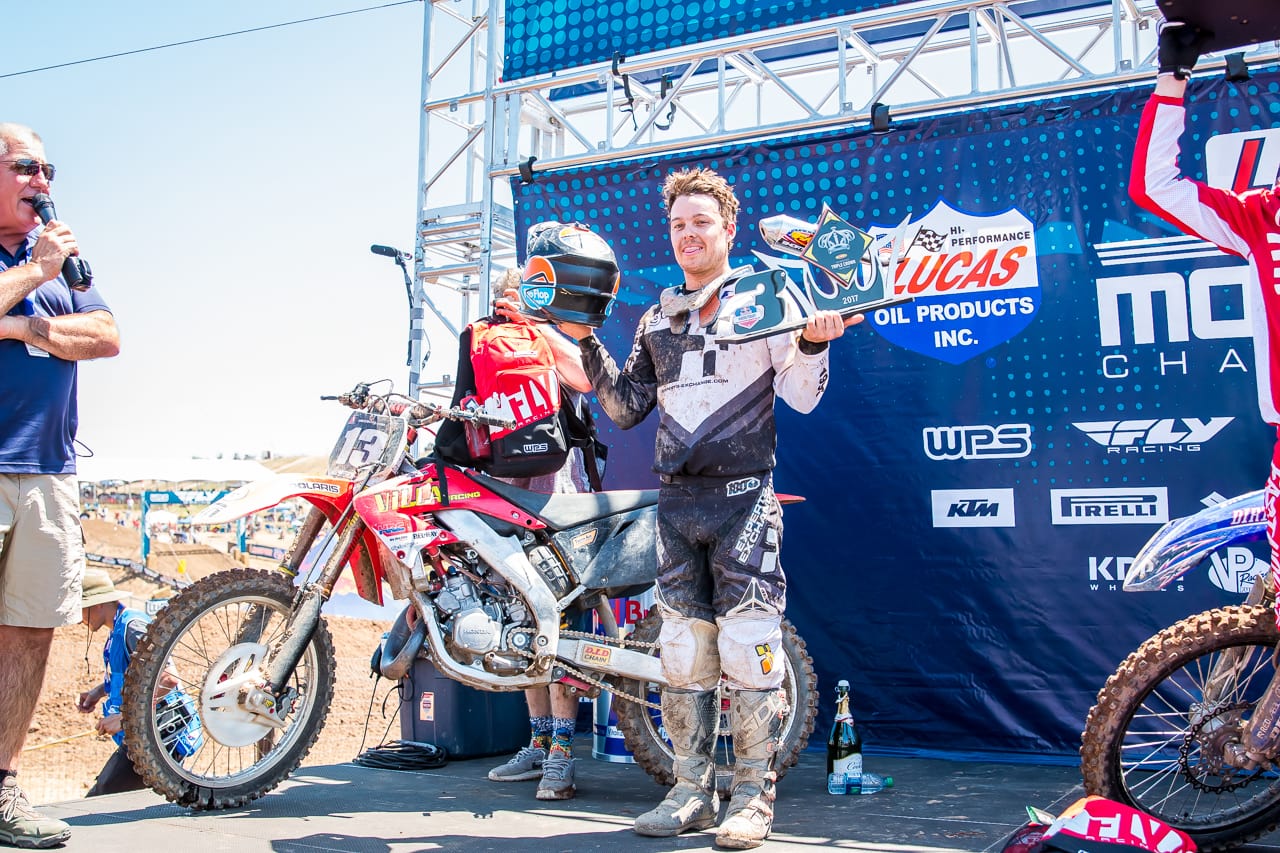 Topher Ingalls finished 3rd.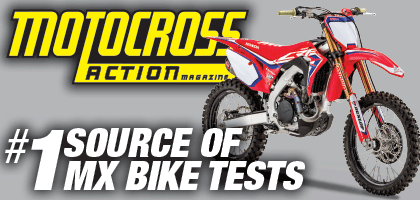 The winner of the 125 Dream Race was Robbie Wageman.


The start of the race.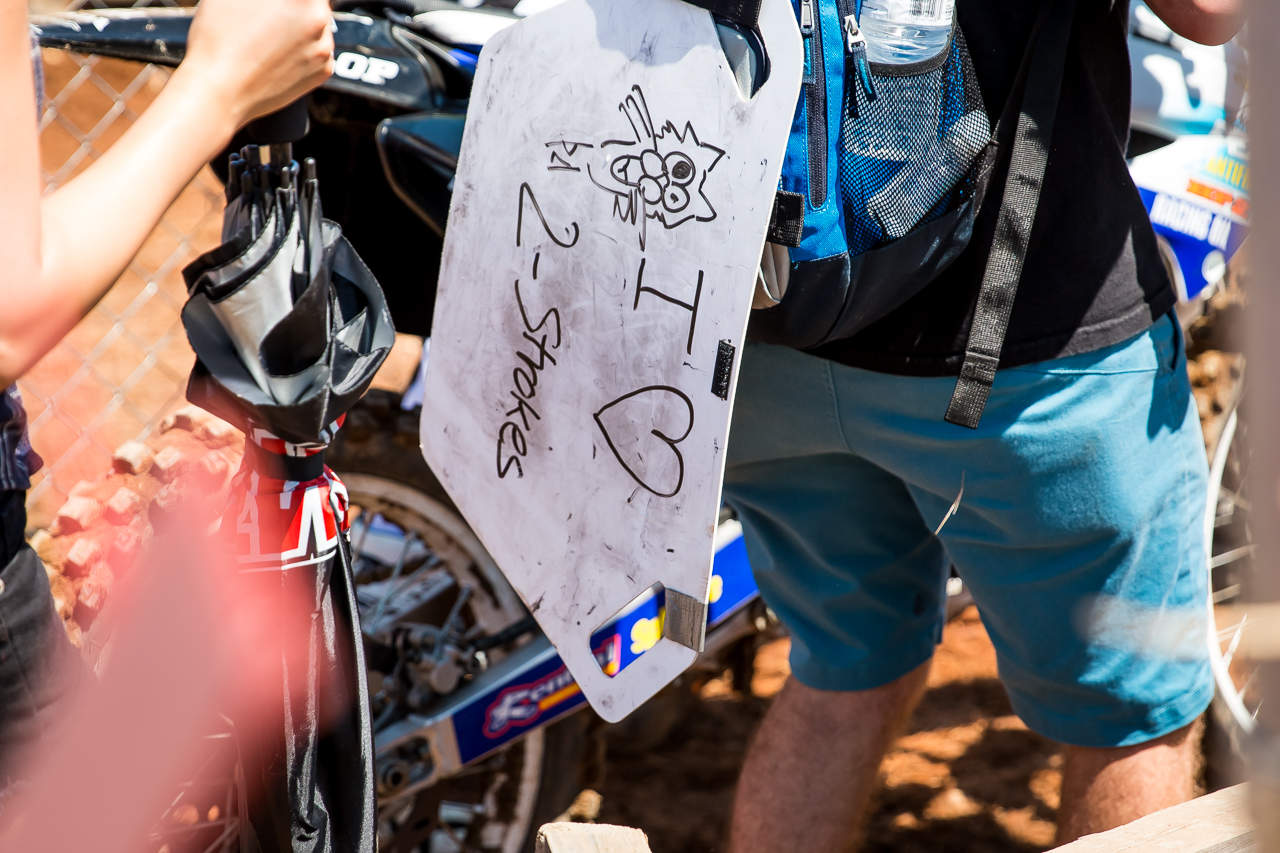 Who doesn't love 2-stroke?


Josh Hanson's TC125. 
Mike Sleeter was winning the race until he crashed hard with only one turn to go.


Robbie Wageman. 
Mike Sleeter. 
125 DREAM RACE RESULTS HANGTOWN (1 OF 3 ROUNDS)
1. Robbie Wageman…Yam
2. Josh Hansen…Hus
3. Topher Ingalls…Hon
4. Michael Sleeter…KTM
5. Dare Demartile…Suz
6. Lane Shaw…Yam
7. Dennis Stapleton…KTM
8. Ty Termaine …Hus
9. Chris Plouffe…Yam
10. Cobe Lehnertz…TM
11. Jarid Blevins…KTM
12. Devin Watson…KTM
13. Austin Politelli…Yam
14. Chad Heishman…KTM
15. Corey Pennington…Hus
16. Brian Medeiros…Yam
17. Justin Muscutt…KTM
18. Rory Sullivan…Yam
19. Jeff Gorman…Hon
20. A.J. Gilbert…Hon
21. Ikua Hughes…Hon
22. Jake Osborne…Yam
23. Daniel Hamilton…Hon
24. James Hamilton…Hon
25. Tanner Berry…KTM
26. Todd Pratt…KTM
27. Tyler Moore…Hon
28. David Blew…Hon
29. Andy Dibrino…Hon
30. Devin Bolin…KTM
31. James Hanson…Hus
32.  Cole Moore…KTM
33. Russ Robbins…Yam
34. Daniel Barrett…KTM
35. Tyler Edmondson…Hon
36. Vince Weiner…KTM
37. Sean Ekerson…Hon
DNS    Rick Kramer…Kaw
DNS    Ryan Eager…Suz
DNS    Talon Gorman…Hon