TWO-STROKE TUESDAY | 1978 SUZUKI RM125C | FINAL REBUILD
The final rebuild story of this 1978 Suzuki RM125C.
By Ray Barrow
My 1978 Suzuki RM125c was getting tired after 4 years of racing the AHRMA Nationals and the little bike has never let me down or ask for anything but normal care. It was finally time for this old dog to get its final rebuild for a few more seasons of racing before she retires to the living room. She has done her job and done it well. As with the first rebuild, I wanted the bike to be as durable, safe and comfortable as she had been the last 4 years only with a few options I had learned would move it up to that final step.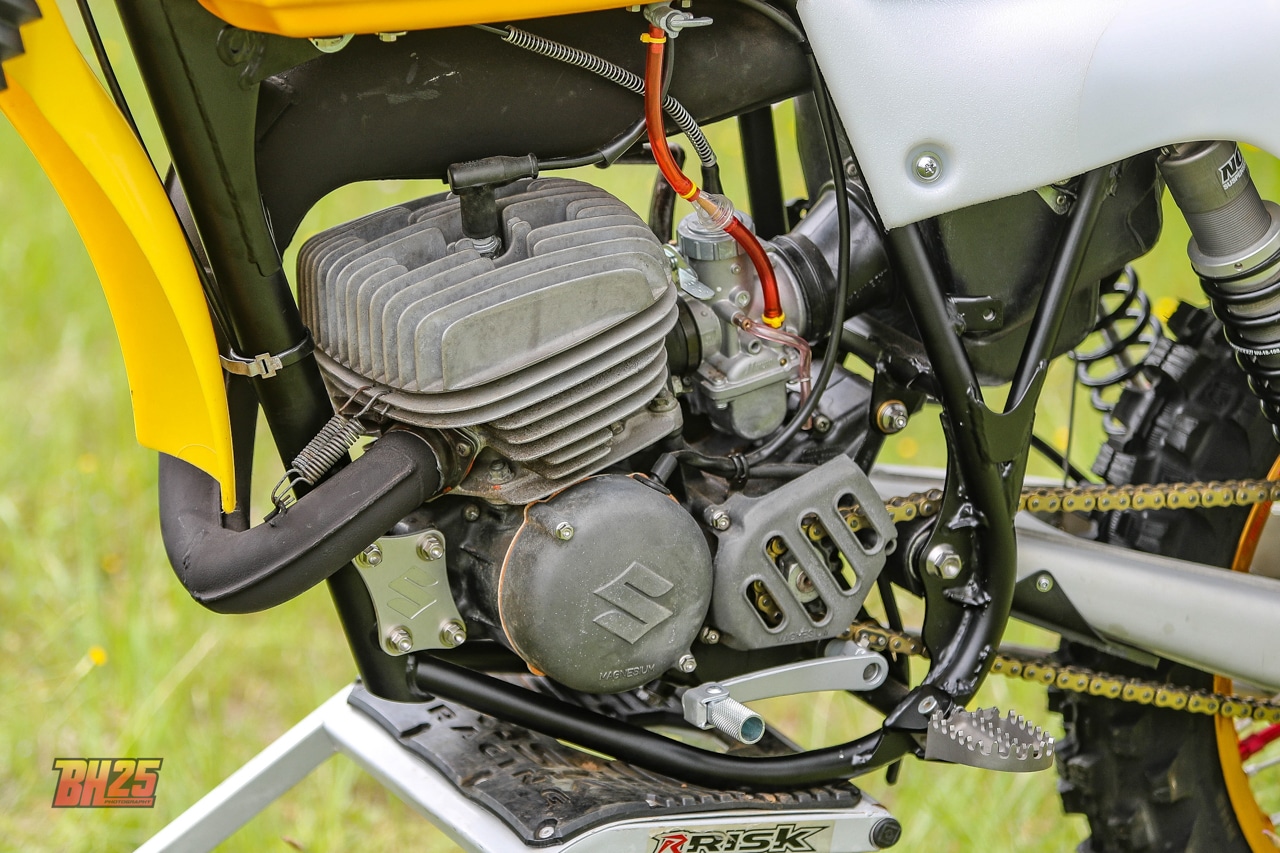 The frame was sent off to Kenny Vaughn in Dallas, Texas. He is famous for his amazing custom car work, where it was set up for 2003 CR250 foot pegs, since I happen to have a set of new Works Connection Ti foot pegs for my 2003, they were fit for a safer platform under my feet on the little RM frame. If you ever ride one of these bikes in modern boots, the original number plates push your feet away from the pegs when you are in an attack stance, so, to gain a tad more room, 1979 RM125 side number plate brackets were fitted by Kenny and the frame was sent off to be powder coated satin black.
After it was back to me, I once again called my cousin Clark Jones at Noleen J6 and had my set of vintage shocks reworked with an extra 1/4″ length so I could add some sag for a little softer ride. Next, ARC levers sent over a rebuild kit for my custom offset levers they built me 4 years ago—they still worked perfectly but needed a refresh. A new set of Renthal 988 bars went on top of the custom Ride Engineering bar clamps they did for me to stop the bars from twisting when I laid it down. These are the same bar clamps used on their modern bike triple clamps.
Racetech titanium was amazing . The replaced every bolt on the bike ,except the axles, with their TI bolts for corrosion protection. I got two pounds shaved off, plus it comes with a cool side effect. The Dubya built wheels were wrapped with new Michelin StarCross 5 tires, MXGurl did the new number plates and rear fender graphics. Then after it was all done, I ran it over to my good friend Bobby Hedge at BH25 photos for some memory pictures before I got it dirty. I would like to thank my dad, god rest his soul, for making me ride that borrowed 1969 Honda Mini Trail 50 that first time. He gave me a place of zen all those years ago that I still have today when I throw my leg over a dirt bike and let out the clutch at 57 years old.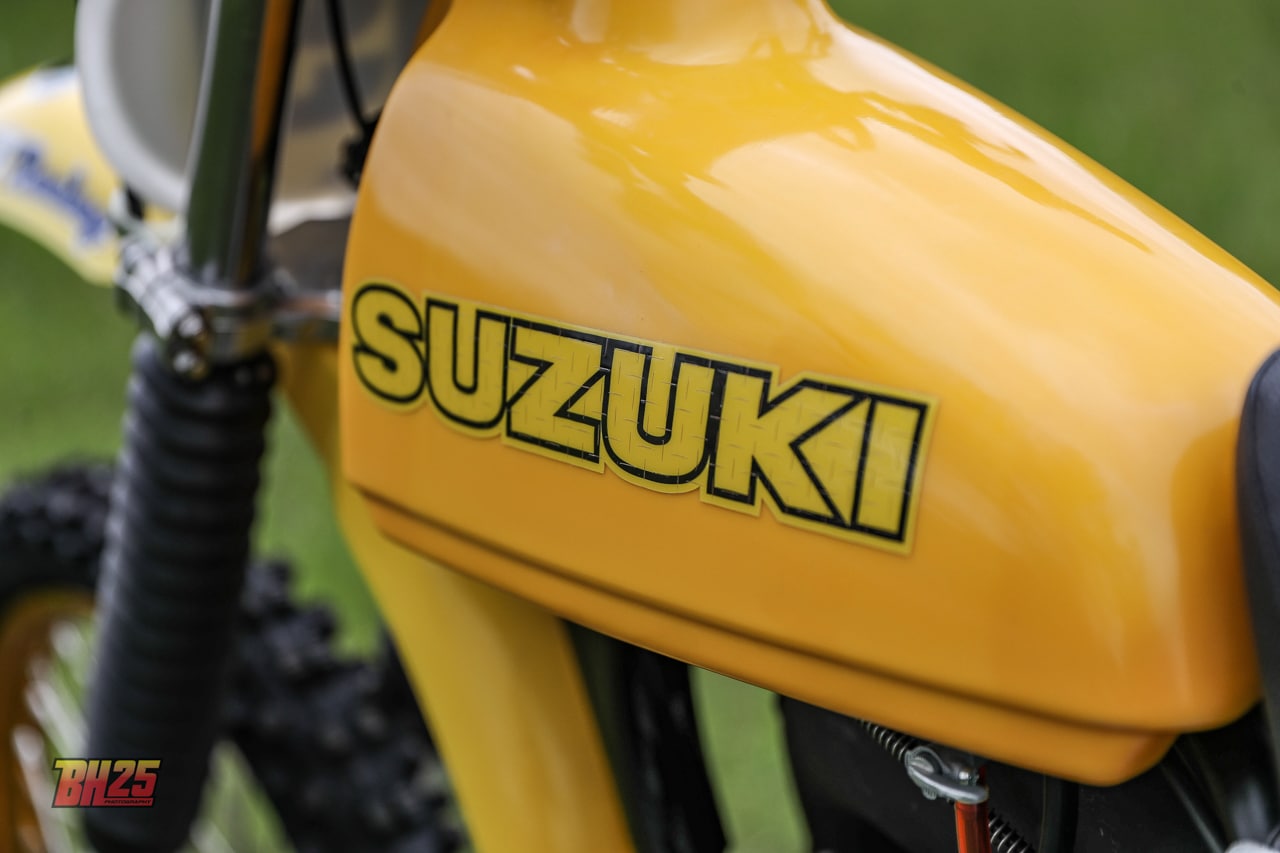 Thanks to MXA for taking the time and letting my two-strokes and dirt bikes have a place to shine and be appreciated in this tough world we are in right now. I've been reading MXA's work for many years and I don't plan on going anywhere else anytime soon. Your hard work is appreciated every month!