TWO-STROKE TUESDAY | 2003 KAWASAKI KX500 REBUILD
"I started with a 2003 Kawasaki KX500 that had been gently used for trails. I tore her down to the frame and started with a fresh powder coat of Kiwi green. The cases were split and the transmission was given the WPC treatment. A new Wossner rod with main bearings and Wossner piston were also installed. All worn out seals and bearing were replaced. The cases were vapor blasted as well. A new clutch kit was installed. The custom clutch cover was courtesy of Alex at KX500 gurus. I installed a DEP clutch arm and Magura hydraulic set up. I ground off the right side foot peg bracket and had a late model KX450F welded on. I also had a custom bracket made for the left side footpeg. I'm a huge fan of the KYB SSS forks so I found a set off a 2016 Yamaha YZ250F that slipped right into the OEM triple clamps. WHEW! I glass beaded the stock hubs and had them laced up to Tusk hoops. The exhaust is Pro Circuit. I'm still not sure if Im going to ride her or park her in my living room." –Mike
The build wouldnt have been possible without help from:
-Alex and Mike at KXgurus. These guys know the K500 like the back of their hands!
-Steve Donaldson and Shawn McAtee: My go to mechanics.
-Steve at STX welding. This guys an artist.
-My parts guy Chris Walent. He made this build not so painful $ wise.
-Dave at Smart perfomance suspension. Dave did the shock and always creates magical suspension settings.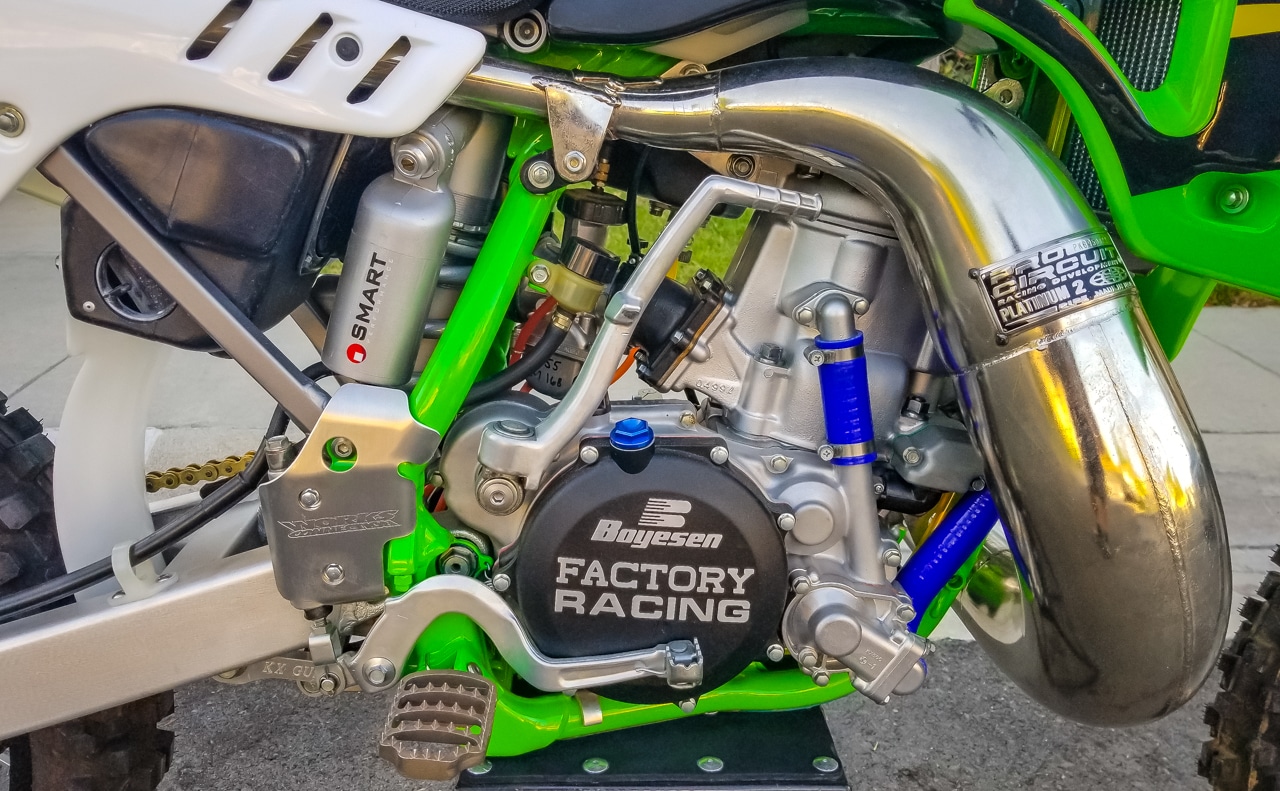 Check out MXA's test on Sean Collier's KX 500 build here.