TWO-STROKE TUESDAY | 2003 FACTORY KTM TEAM
The 2003 KTM team from left to right: Billy Laninovich, Ben Townley, Grant Langston, Jeremy McGrath, Ryan Hughes, Steve Boniface, Brett Metcalfe, Joaquin Rodrigues. But they are missing Josh Woods and only seven of the nine riders raced. 
In 2003, two-strokes were still riding the wave in Professional racing. Although KTMs two-strokes, at that time were a handful to ride-to say the least. Let's not kid ourselves, all KTMs were a handful to ride at that time. In the 2003 KTM U.S team photoshoot, there were two riders that did not race on American soil that year.
(1) Jeremy McGrath only raced a few races overseas races before he dislocated his hip Supercross testing. After the crash, Jeremy threw in the towel for the first time and had his farewell tour aboard the KTM that season. But the truth was he just didn't like the bike and wanted out of the KTM contract to get back on Honda's.
(2) The second rider pictured that did not race in the U.S was Ben Townley. We found photos of him testing on a KTM 125SX with number 133, but he ended up going back to race the MXGPs en route to him winning the 2004 MX2 championship aboard the prototype KTM 250SXF. We don't know the details, but these photos are hints that he was supposed to race in the States way before he actually did full time in 2006. Ben raced Budds Creek and Unadilla in 2002 finishing 7th and 10th overall in the 125 class aboard a KTM 125SX running number 733. Maybe he was ready to race a full season in the States in 2003, but then an offer he couldn't refuse came from KTM Europe. Either way, it is cool to find a photo of Ben with the whole 2003 KTM team and what could have been.
Here is a list of the rest of the KTM riders in the 2003 season and their overall result for the year:
Billy Laninovich–4th West coast Supercross, 35th 125 MX Nationals
Steve Boniface–6th East coast Supercross, 17th 125 MX Nationals
Grant Langston–32nd 125 East coast Supercross, 34th 250 Supercross, 1st 125 MX Nationals
Brett Metcalfe–5th East coast Supercross, 13th 125 MX Nationals
Ryan Hughes–2nd 125 MX Nationals
Joaquin Rodrigues–20th 250 MX Nationals, 29th 125 MX Nationals
Josh Woods–41st 250 Supercross, 17th 125 West coast Supercross, 22nd 125 MX Nationals
Here is Ben Townley running the number 133. He never raced with this number as he decided to race the MXGP series instead.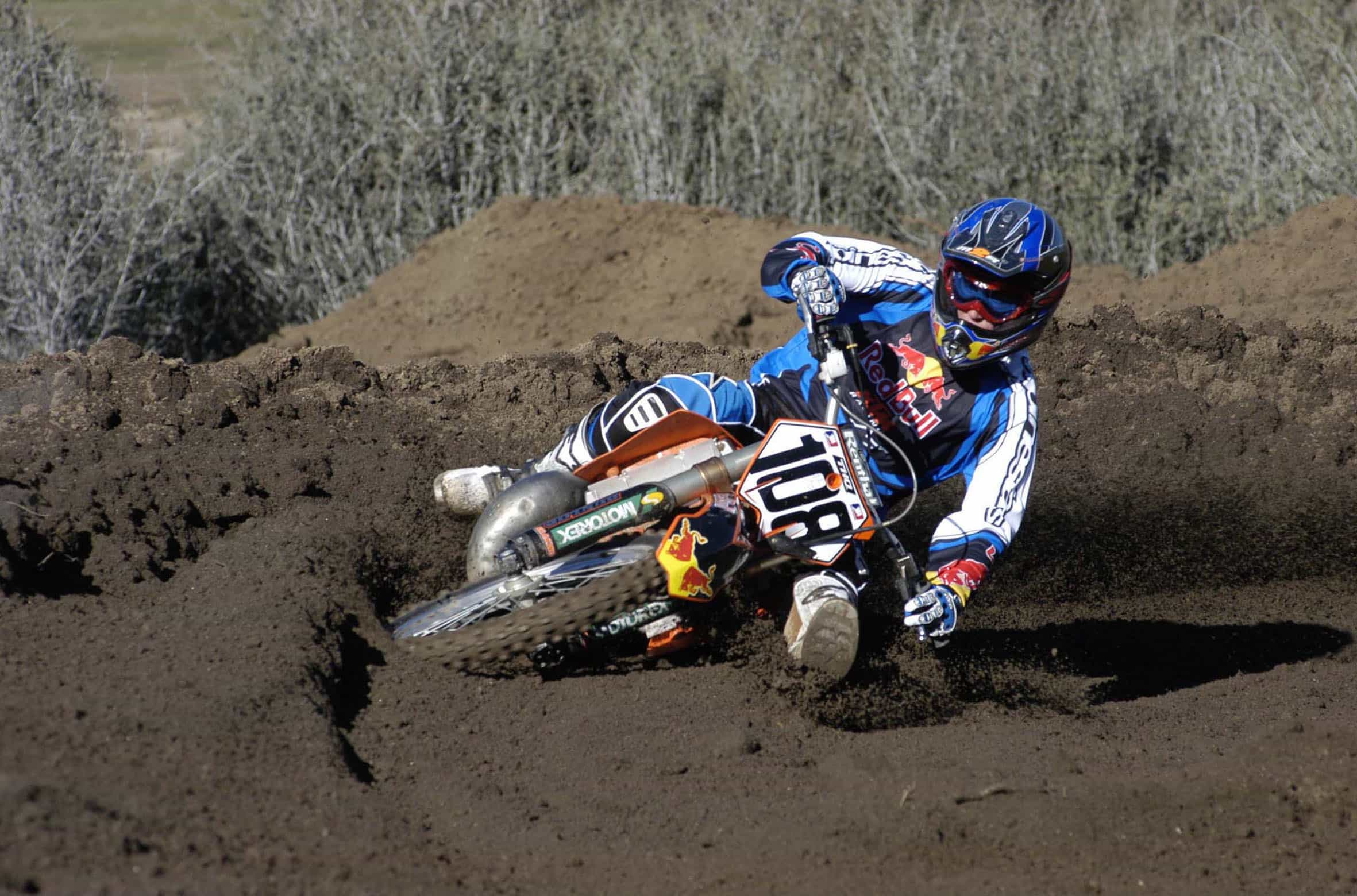 Joaquin Rodrigues tried his hand racing the 125 and 250 class in the 2003 outdoor Nationals.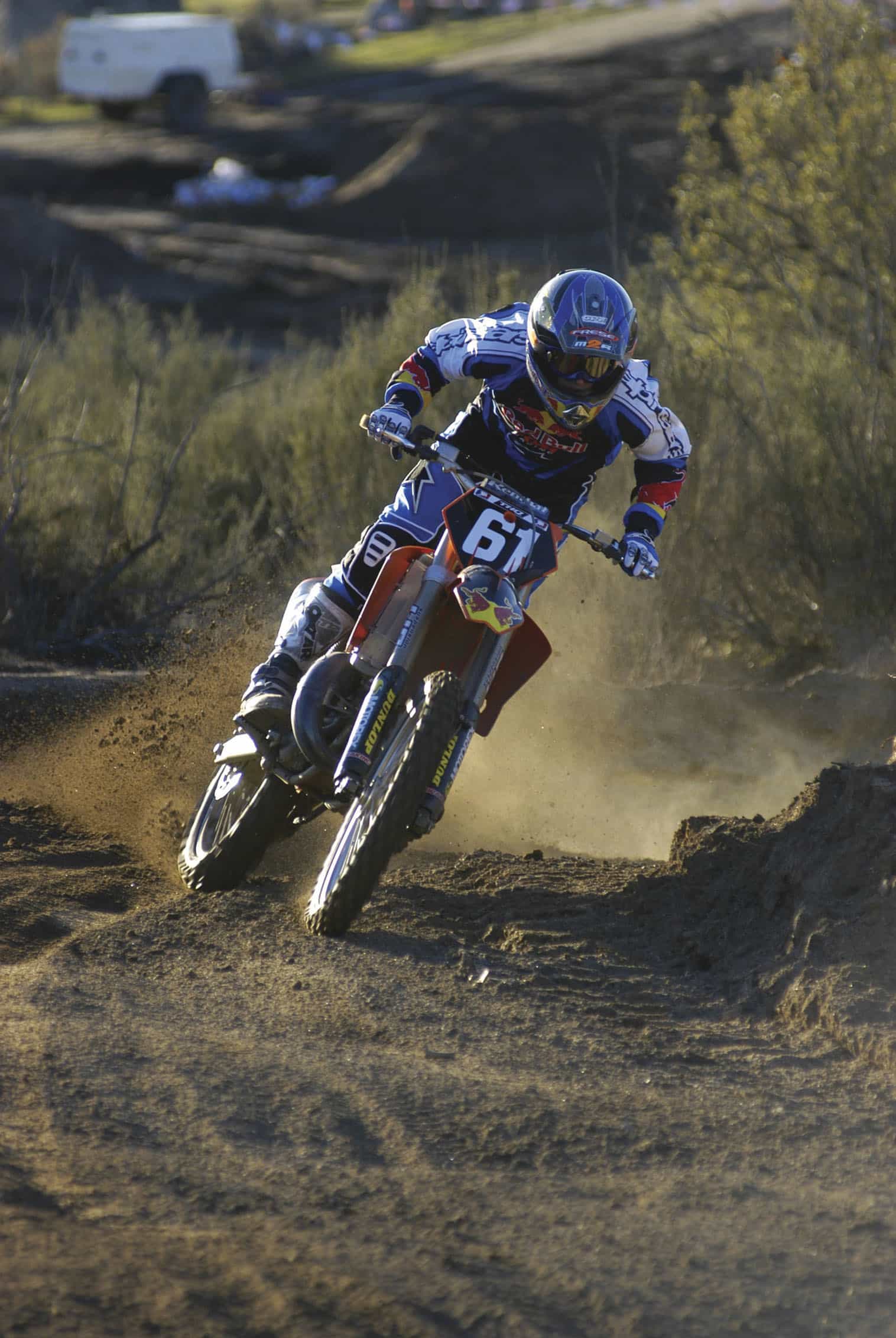 Josh Woods raced a round of Supercross on a KTM 250SX in St. Louis after he raced the 125SX series.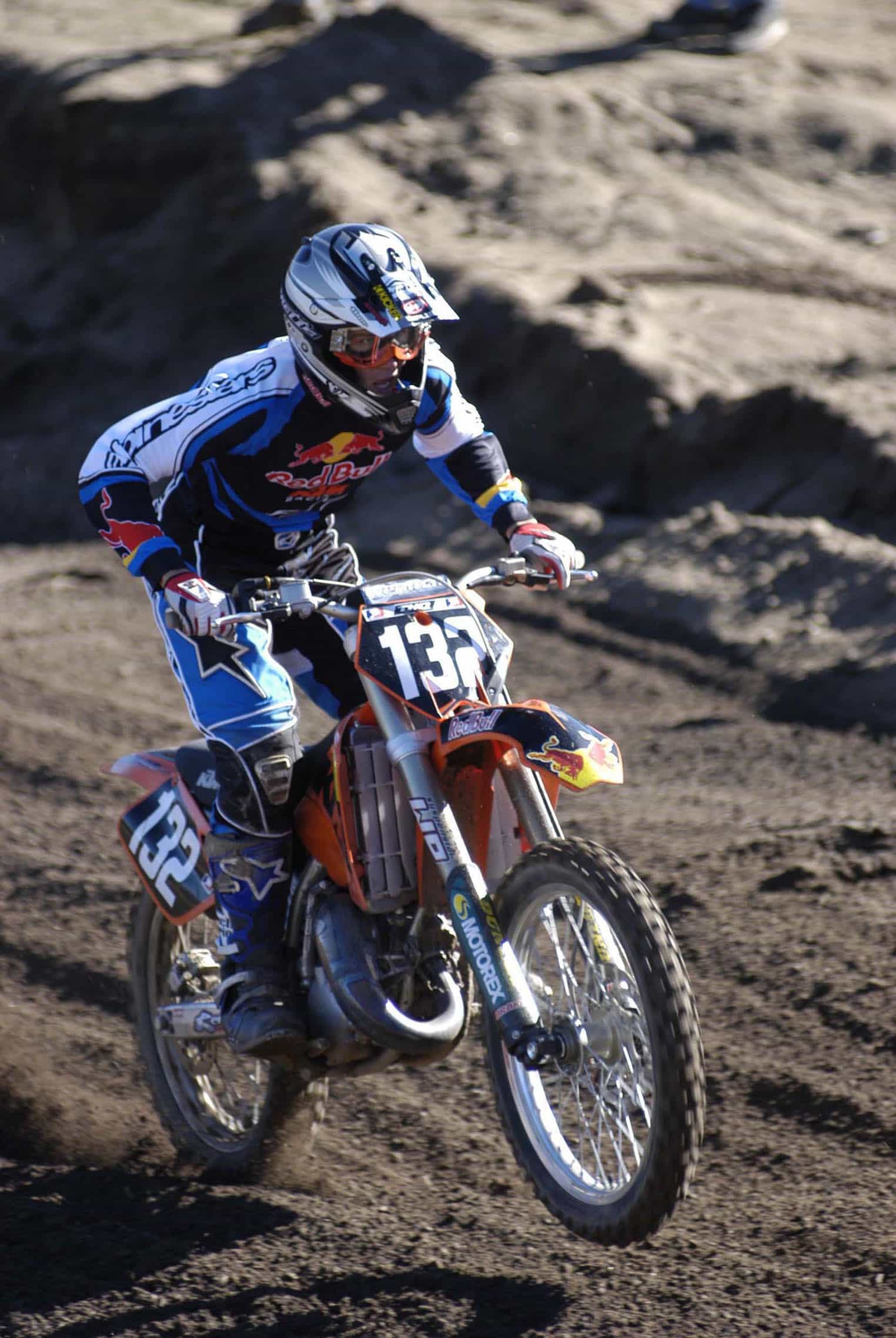 Billy Laninovich finished 4th in the West Coast Supercross series.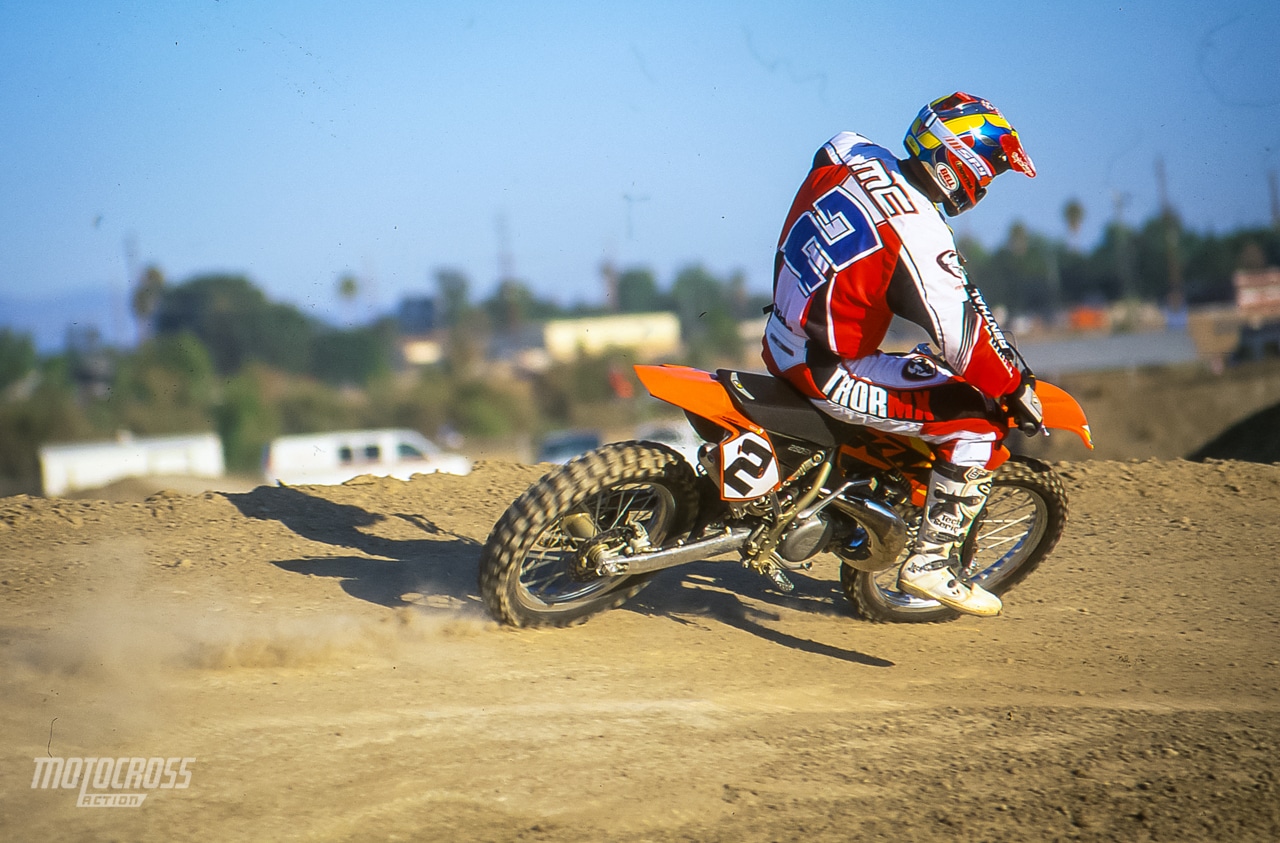 Jeremy riding the 2003 KTM 250SX.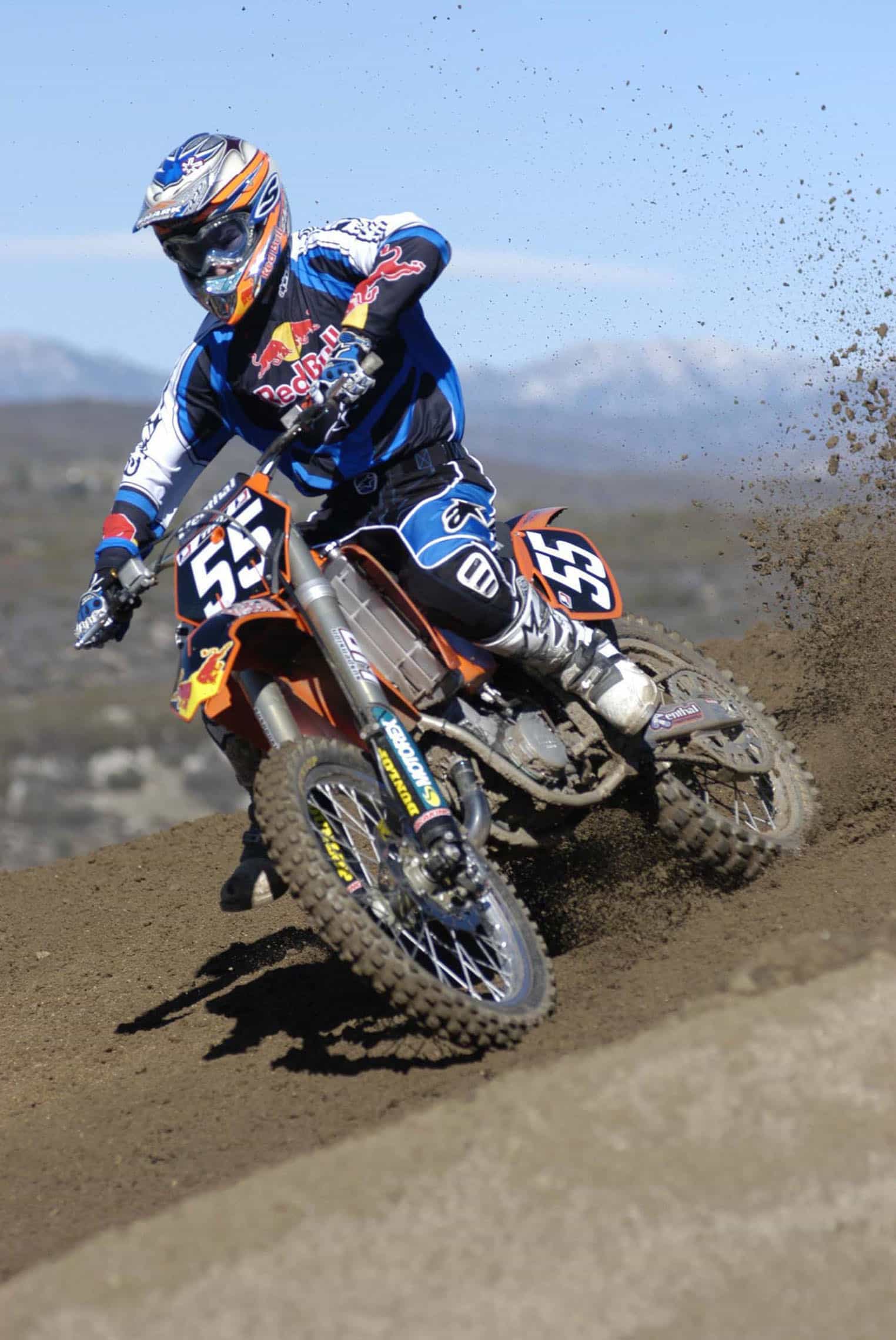 Steve Boniface finished 6th in the 125 East Coast Supercross series.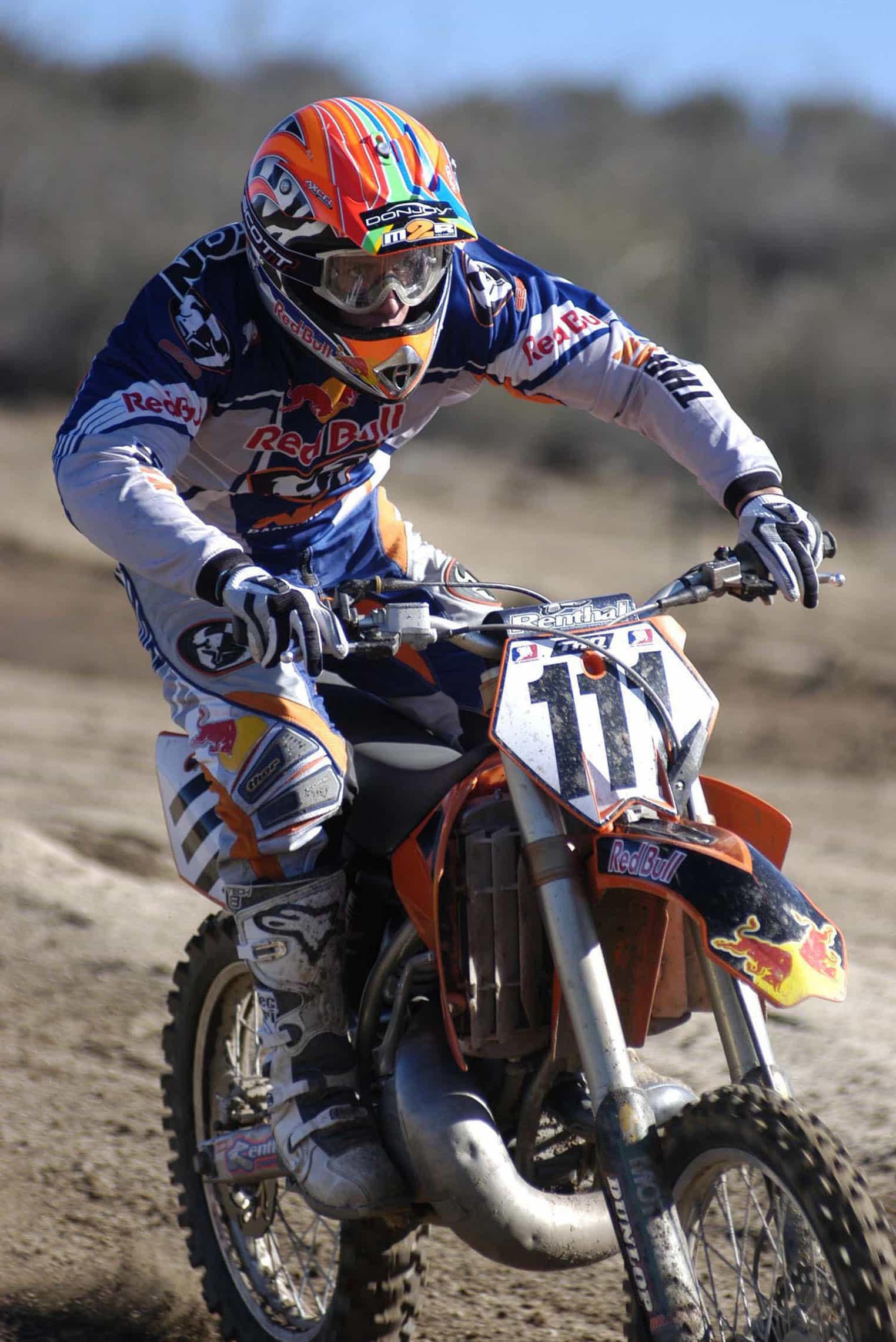 Grant Langston started off the 2003 season racing the KTM 250SX in Supercross. He was having trouble with the bike. He then raced a KTM 125SX in a few East coast Supercross races and finished up the year winning the 125 outdoor title on the bike.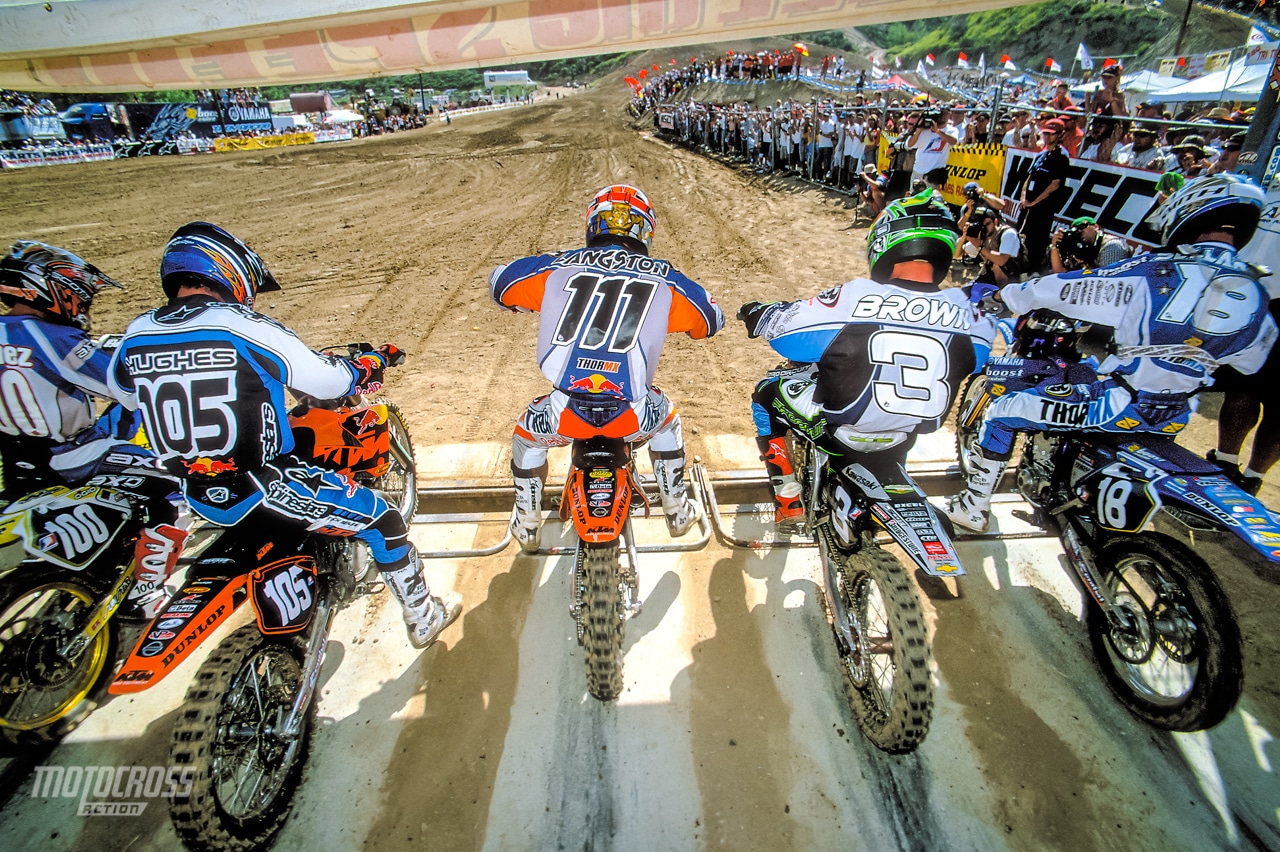 Ryan Hughes and Grant Langston racing at Glen Helen in 2003 on their KTM 125s.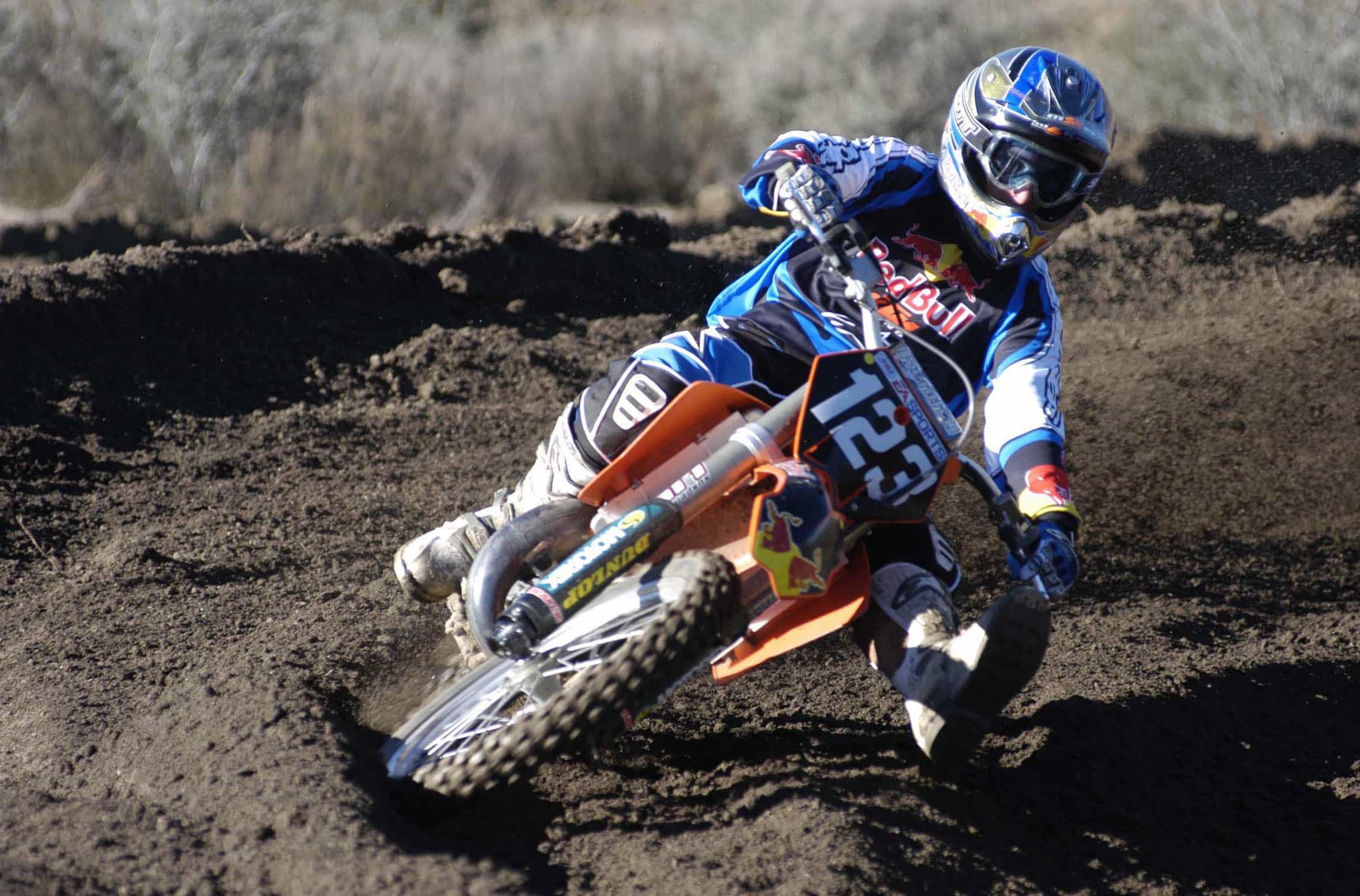 Brett Metcalfe.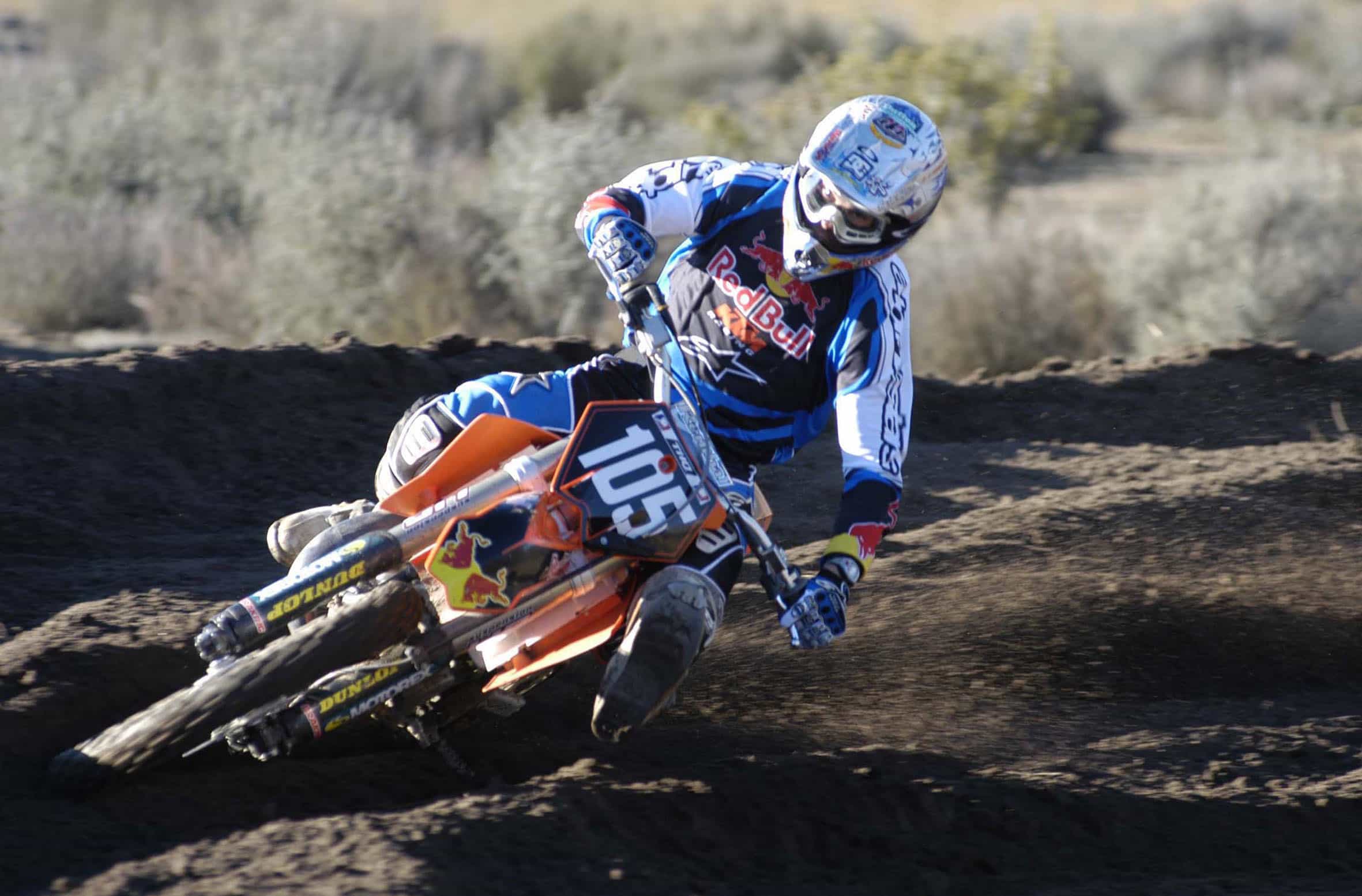 Ryan Hughes was just supposed to be the KTM test rider in 2003. But, he was faster than all the KTM riders on the test days so he talked the KTM brass into letting him race, and they did. He had a head-to-head battle with teammate Grant Langston all year. Hughes lost the championship by 7 points to Langston.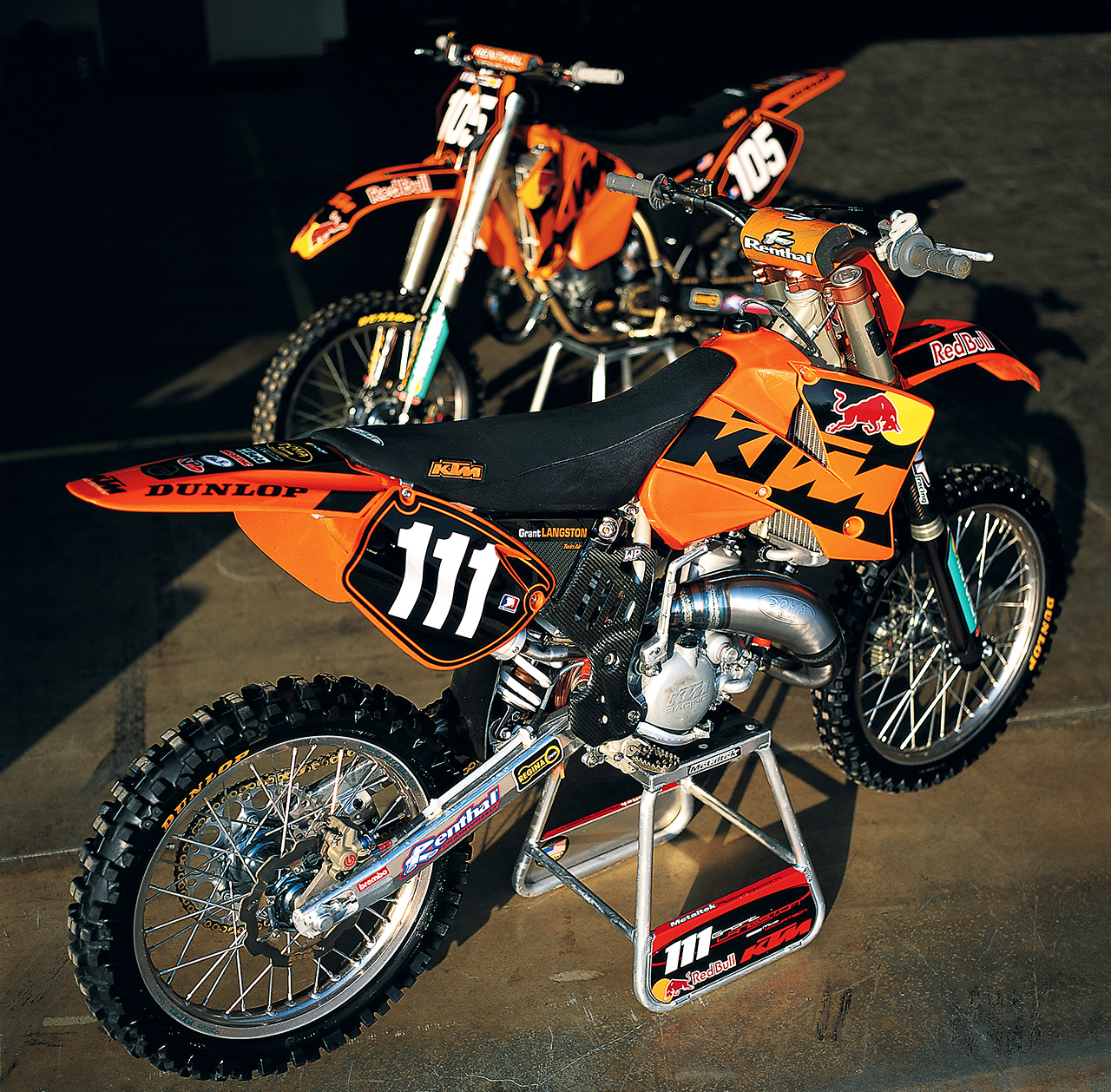 Beauty shots of Grant Langston's and Ryan Hughes factory 2003 KTM 125s.


Is it rare to find images of Jeremy McGrath riding a KTM. It was a very small time period and probably the roughest part of The King's career.