TWO-STROKE TUESDAY: 2005 PRO CIRCUIT SUZUKI RM125

The 2005 Pro Circuit Suzuki RM-125. The little engine that could. Just as long as some money was pumped into it.
Back in 2005, John Basher wanted to prove that a 125 two-stroke could still beat out the dominate four-strokes. He must like underdogs because he started with the underpowered RM125. Why not start with the lighter and faster YZ125, right? Maybe he wanted to prove a point. His other stipulation was that he wasn't going to spend over a grand on the build. Most laughed at his fantasy because John always goes way over budget, but he was determined to keep the smokers alive.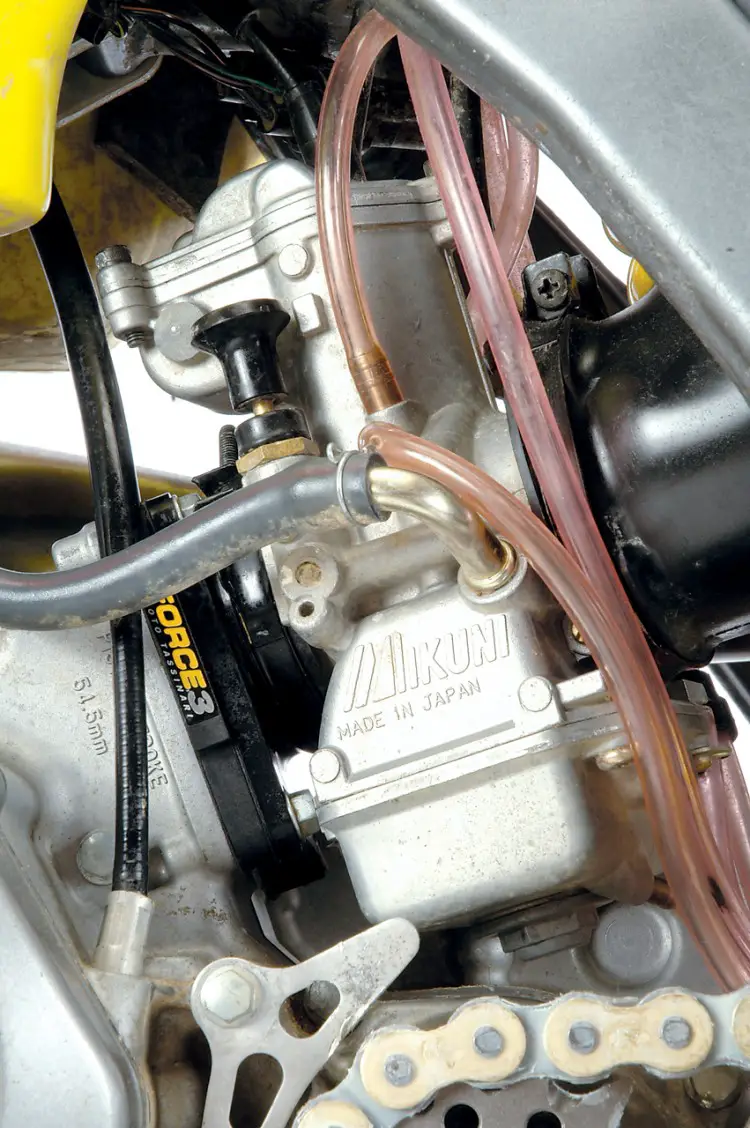 A Moto Tassinari Force 3 reed cage helped crisp up the throttle response.
John put his money on Pro Circuit to get him in thumper territory. Why? They had the most experience and success with the RM125 engine, but he was worried it would break the bank. PC did all the work on Davi Millsaps' two-stoke engines before he deserted the RM125 and traded it in for an RM-Z250.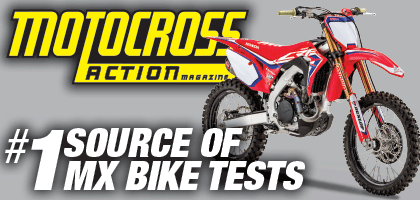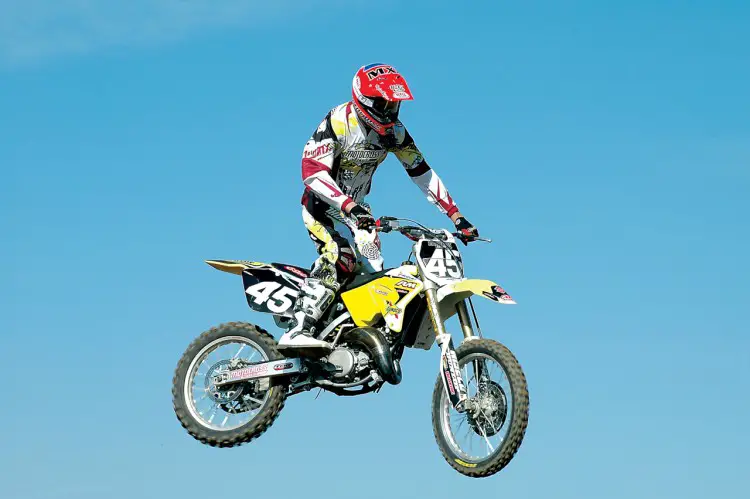 The RM125 had plenty of power, but not enough torque to save you when it fell off the pipe.
For the same modifications done to Davi's RM125 head and cylinder, PC quoted John $329.95. Yes, you read that right. What a deal! For the rest of the build John went slightly over budget spending $1027.75.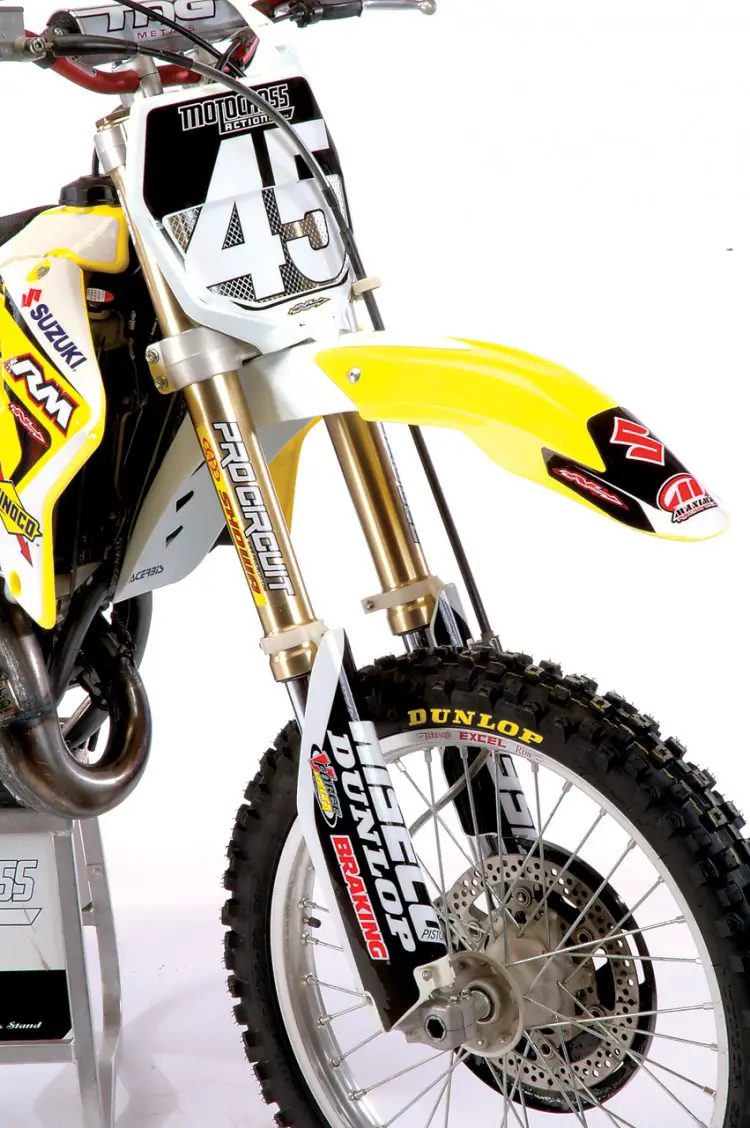 Getting the suspension done put John $30 over his $1000 budget. He put the remaining balance on his Visa Black card because it was worth its weight in gold.  
On the track the bike did what is was supposed to. It ran with the thumper flock, but not everywhere. It was faster in the tight corners and worse on the hills. It gave up ground on the flat turns, but it made up over the jumps and on the entrance of turns. Although fast, riders had to work harder than the easy-to-ride 250Fs. John proved everyone wrong that you could still make a smoker as fast as a thumper, just as long as you ate your Wheaties that morning. It was a win as much as it was a loss. The broad powerbands of the 250Fs are no match for the 125cc two-strokes. It just isn't a fair fight, but John made the best with what we had to work with. Maybe things would have worked out different if he started with the YZ125?