TWO-STROKE TUESDAY | 2006 YZ125 AARON PLESSINGER REPLICA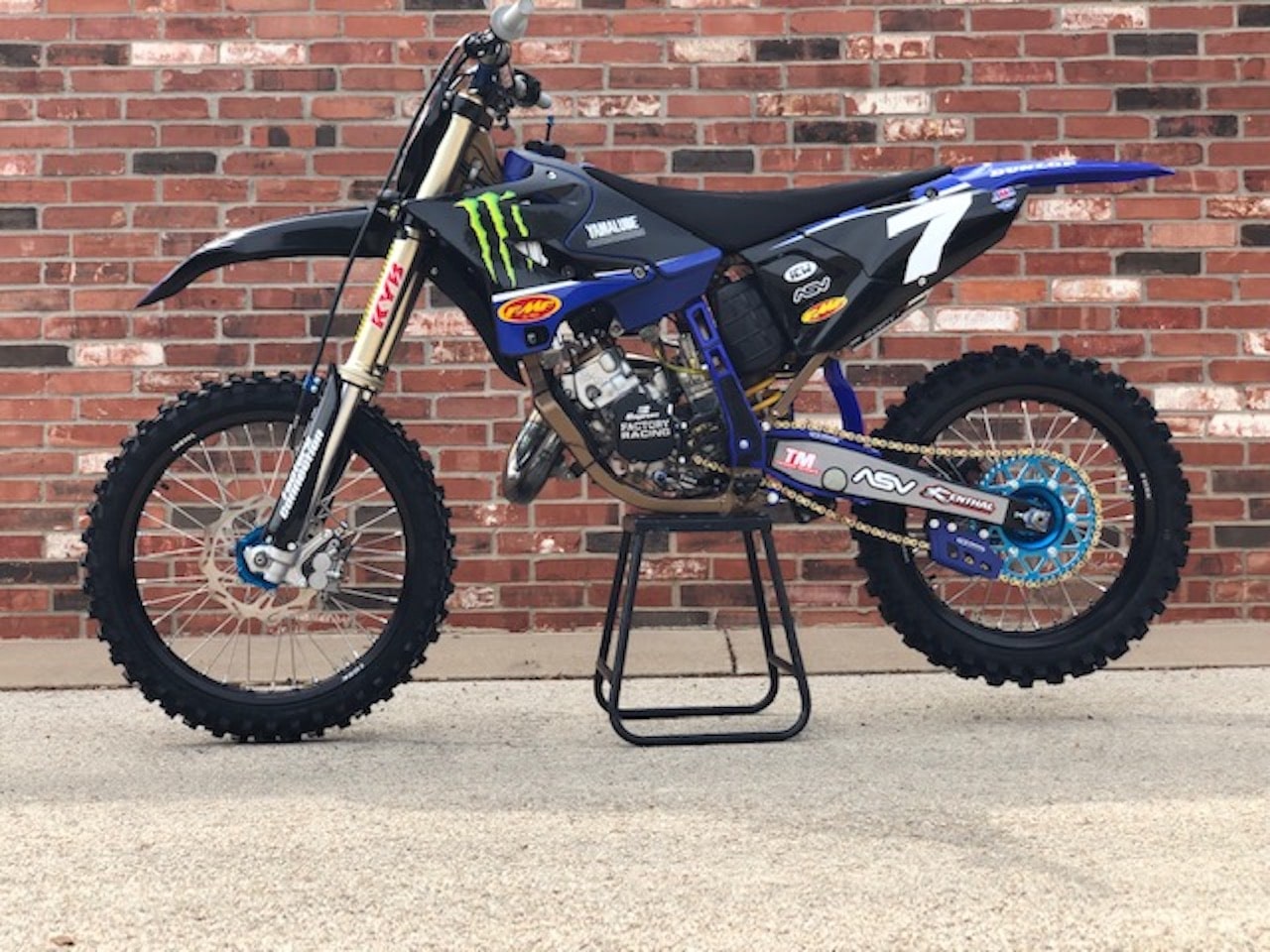 "I'd like to present to you with my 2006 Yamaha YZ 125 build I recently completed.  I drove the 7 hours from West Texas to North Houston to trade my 2012 KTM 125 SX for it back in January.  The KTM was a nice bike but did not really suit me in the way past bikes such as my 2004 CR125R had.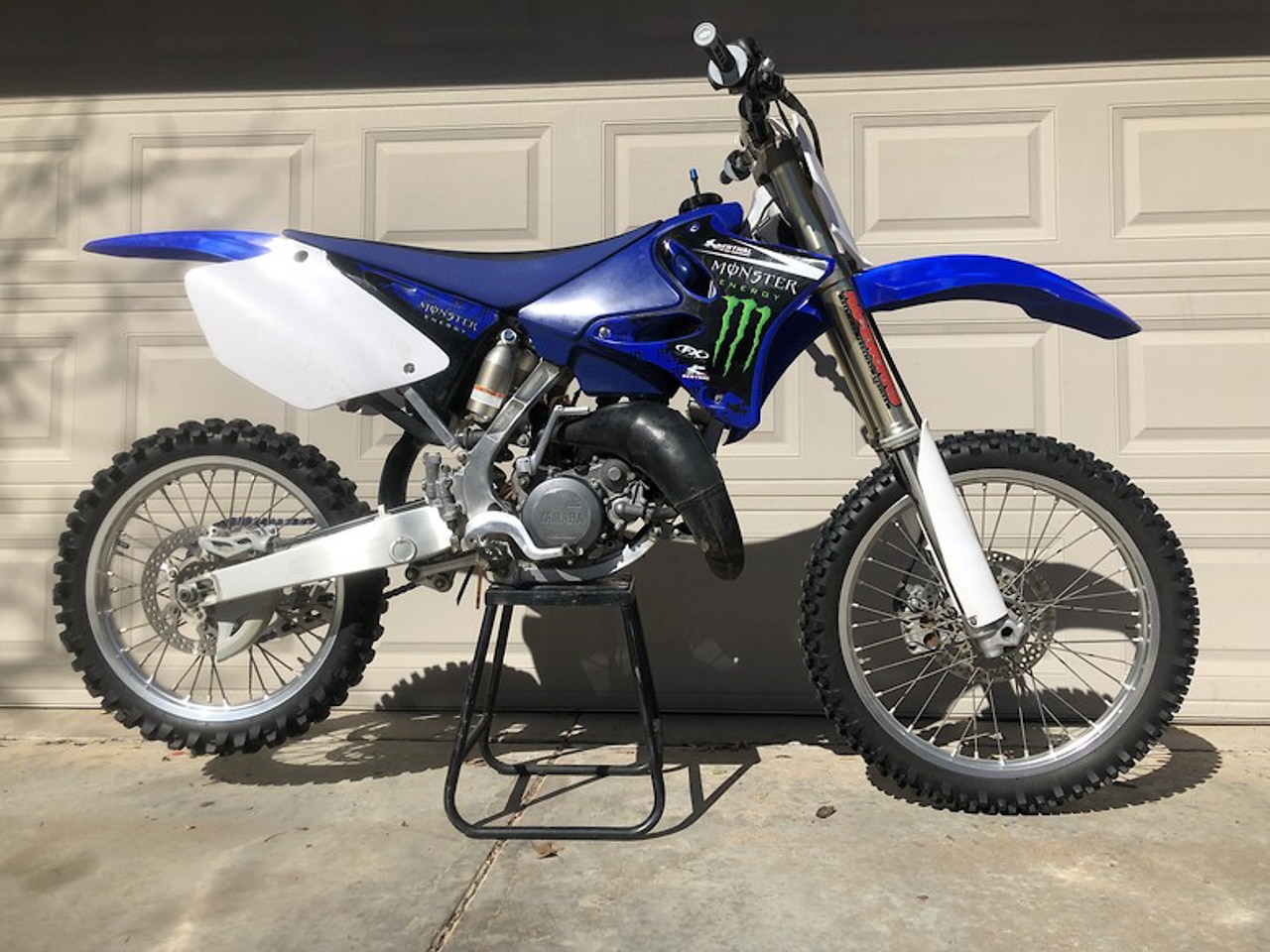 Before picture. 
"The bike was in bad shape from the get-go. The axles and bearing were basically shot and/or nonexistent. The pivot bolt was in the same form and required patience and a 4lb sledgehammer to emerge from its long-time home.  I believe this bike may have been witness to the hurricane floodwaters of 2017.  From a builder's perspective, this wasn't necessarily a bad thing.  I then dove headfirst into the challenge and stripped the frame with 400 grit sandpaper and many sets of wire wheels.
"I then set to the following tasks:
1. Cleaning the engine
2. Rebuilding the top-end
3. Sent radiators to ICW
4. Gathered parts
5. Sent my suspension to Factory Connection for the revalve and springs
"I then prepared the frame and swingarm for duracoat.  Duracoat is an aerosol (can within a can) ceramic firearm coating similar to Cerakote.  I decided on royal bronze for the main and sub-frame mated with a gloss black swingarm.
 The head, water pump cover, and exhaust valve armature cover were done in the royal bronze as well.
"I later decided to use my remaining gloss black on the triple clamp.  Long story short, I added Boyesen clutch and ignition covers, a Lectron carb, Moto Tassinari reed block, Renthal Twinwalls, ASV levers, and my own selection of plastic to create a 2019 custom YZ125."–Ross Kearney
Editors Note: Please keep those submissions coming. If you would like your bike to be featured on the MXA website, please email the Managing Editor Daryl Ecklund at  [email protected]. All we ask is that you give a breakdown of your bike and a detailed description of the build. Please also send a few photos of your steed. By submitting your bike for the "Two-Stroke Spotlight," you agree to release all ownership rights to the images and copy to MXA.