TWO-STROKE TUESDAY | 2019 HONDA CR125 WORKS EDITION
2019 CR125 works edition built be Denmarks Christian Løvenfeldt.
"I have the deepest respect for a company (Polisport) that have the ingenuity to make a restyling kit for a bike that went out of production in 2007. It just shows that the demand is there for two-strokes. So I just had to build this bike for my collection.
The 2007 CR125 has a carbon fiber tank and HGS pipe and silencer mounted on. 
This wasn't the biggest project as I started by uncrating a new 2007 Honda CR125 (I bought a bunch of crated up 2007 CR125 back when were were discontinued and still have a few left in storage still in the crate), then replaced all the plastic with the Polisport kit. All the panels lined up perfectly. After that I put on various carbon fiber parts from Extreme carbon in Portugal, they still make parts for the 2002-07 Honda CR125-250s. Bolted on a HGS pipe and silencer, and then the decals and seat cower are from Throttle jockey which were a perfect fit.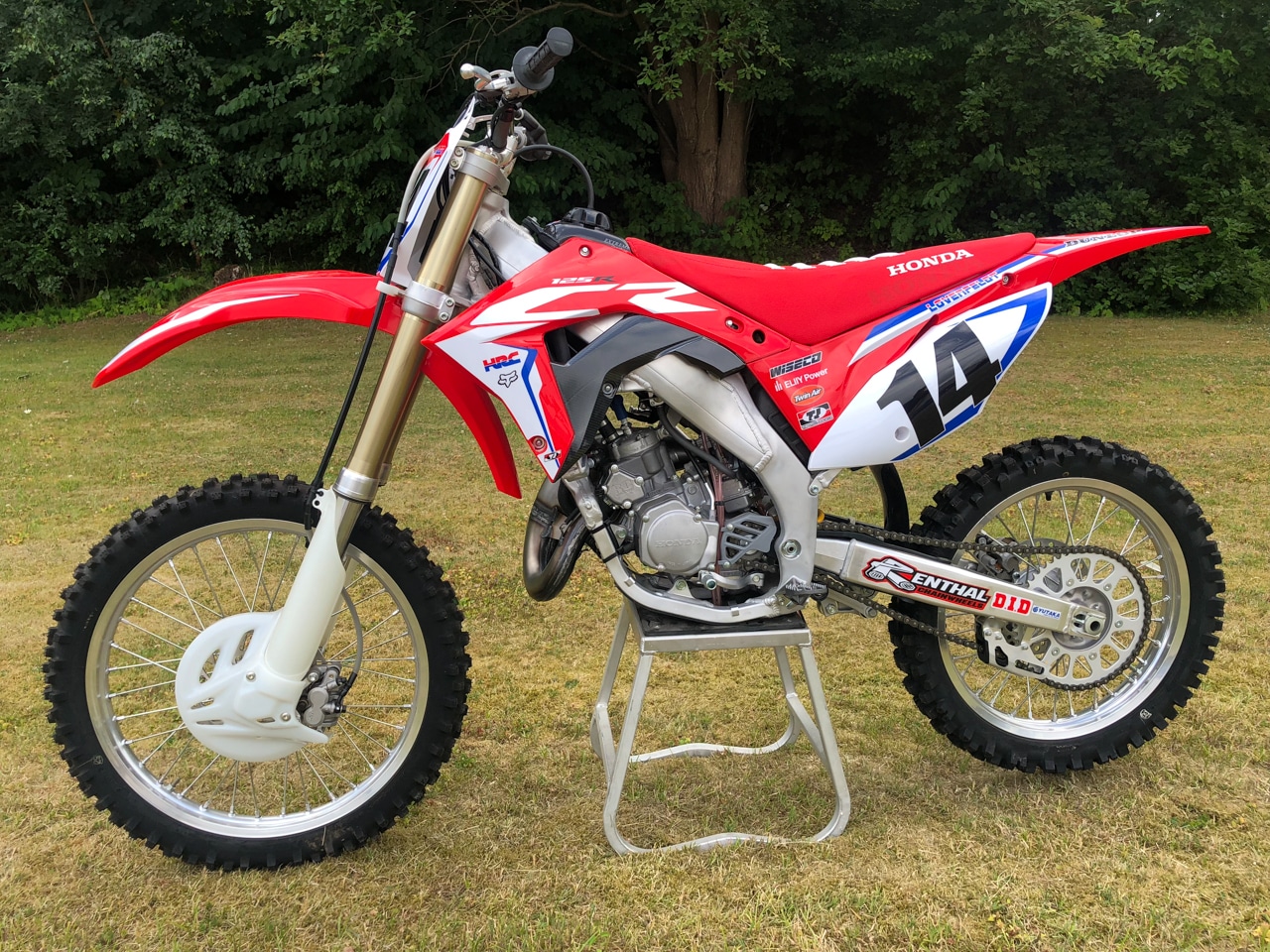 Believe it or not, this bike is brand new. It has zero hours on it as the owner had it stashed away in its original crate in Denmark. 
The build is not finished, I still need to anodize the triple clamps black, replace the rims with black D.I.D rims, put red front fork guards on ect.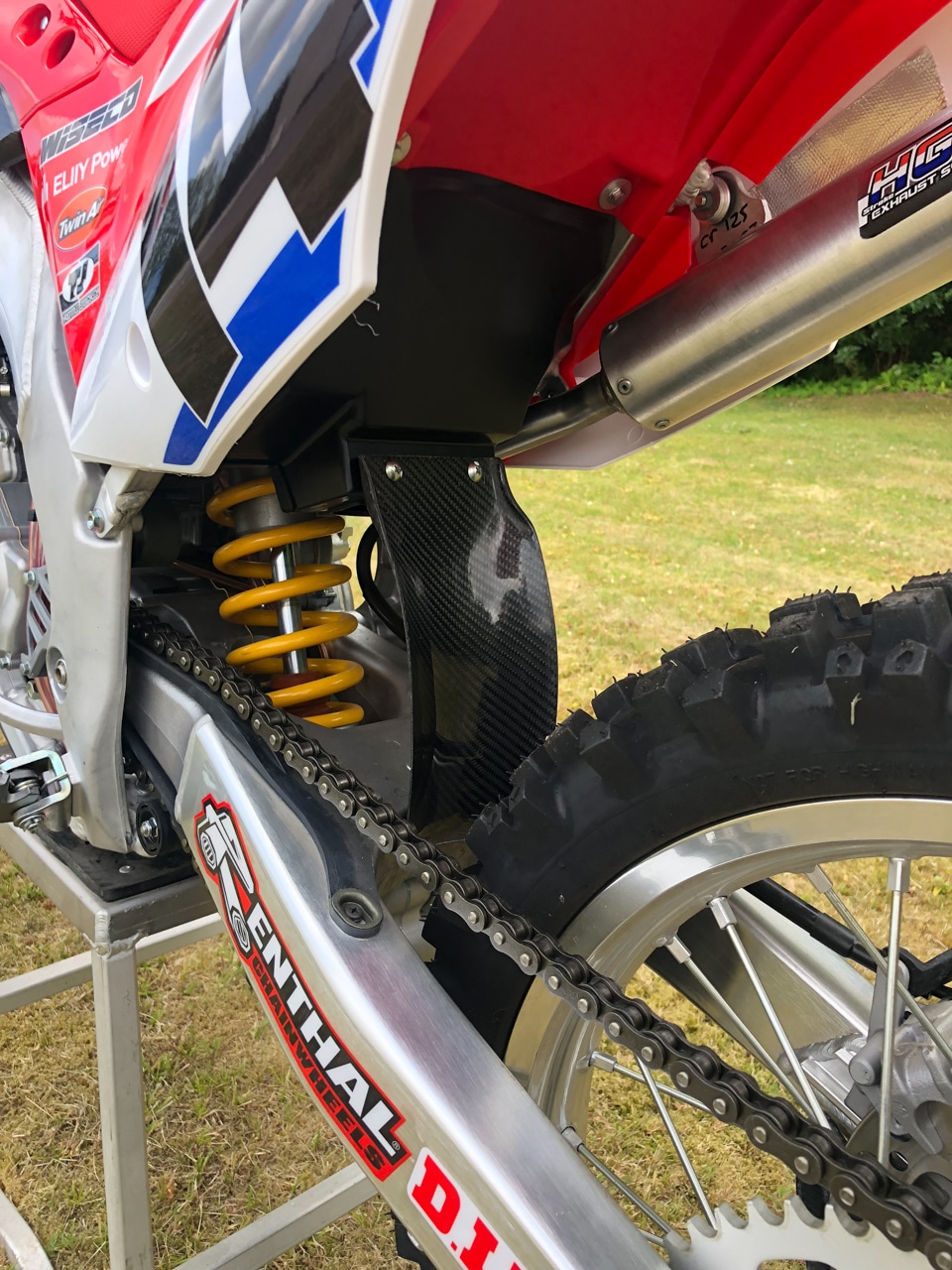 Carbon fiber mud guard. 
Hope one day Honda come to their senses and starts producing two-strokes again, but until that happens, enjoy my 2019 Honda CR125R Works Edition." –Denmark's Christian Løvenfeldt