TWO-STROKE TUESDAY: HONDA CR125AF WITH A 19-YEAR-OLD ENGINE
Check out the engine. It is a brand-new 1998 Honda CR 125 engine. That must have been hard to find? 
Denmark's Christian Lovenfeldt's spares no expense when it comes to building bikes. He has flown MXA's Dennis Stapleton and Daryl Ecklund to Denmark a few times to test his one-off rides and race them in Europe. Christian's specially is small-bore 125cc and 80cc powerplants. he has a fairly extensive motorcycle collection—including several Mugen Honda.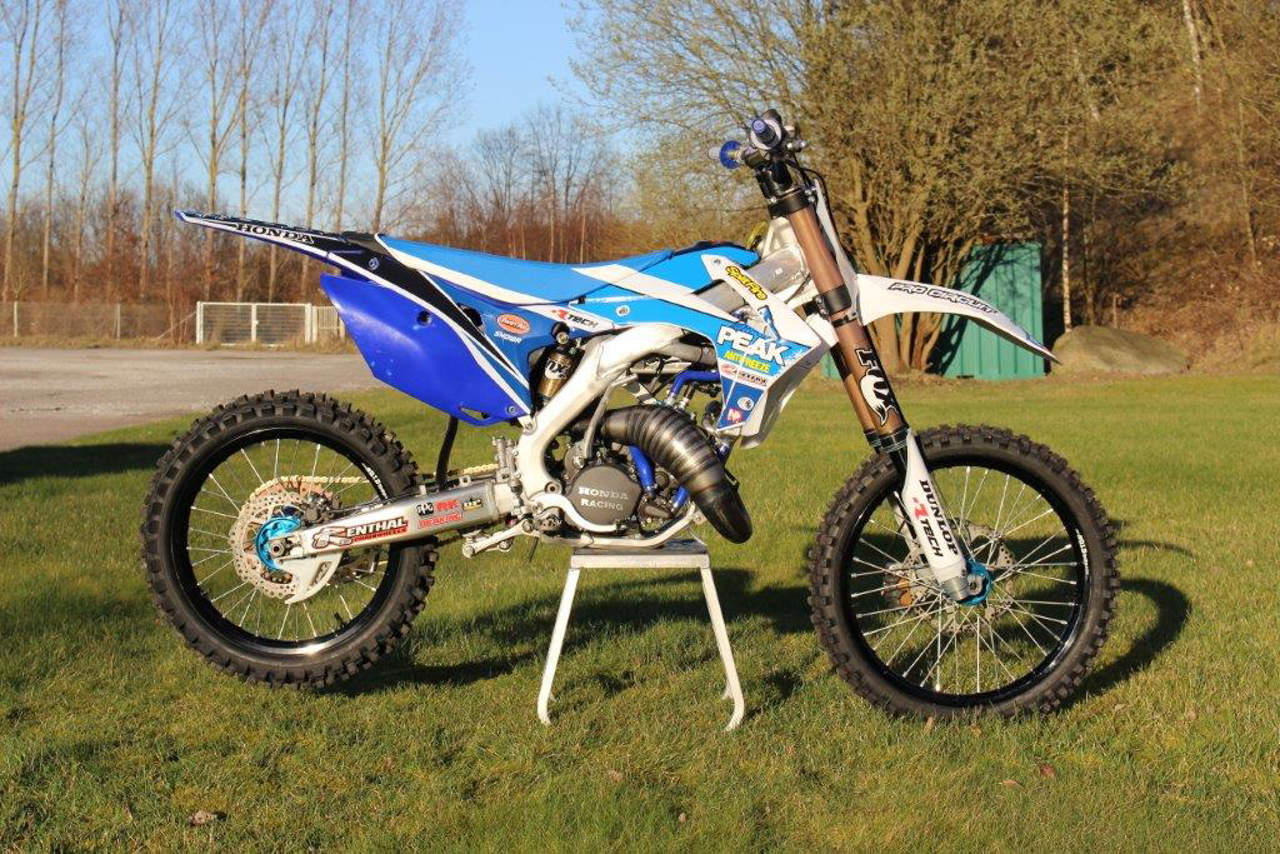 Internally, every bolt is titanium. About 98 percent of the other hardware is titanium as well. 
His latest project, a Peak Honda CR125AF, all started with Decal works plastic, literally. When Decal Works started selling the Peak Honda blue rear fender and side panels, Christian knew he could make his dream Peak Honda CR125 build a reality. So, he ordered the plastics, but he had nothing else other than a rolling 2016 CRF450 chassis.
The pipe looks like a works cone pipe but a Pro Circuit carbon fiber silencer was used. 
It took him some time to find the engine he was looking for–a year and a half later. It was a brand-new never started 1998 CR125 engine. That's right. He found a 19-year-old engine with zero time on it. How? No price is too big for Christian's dreams.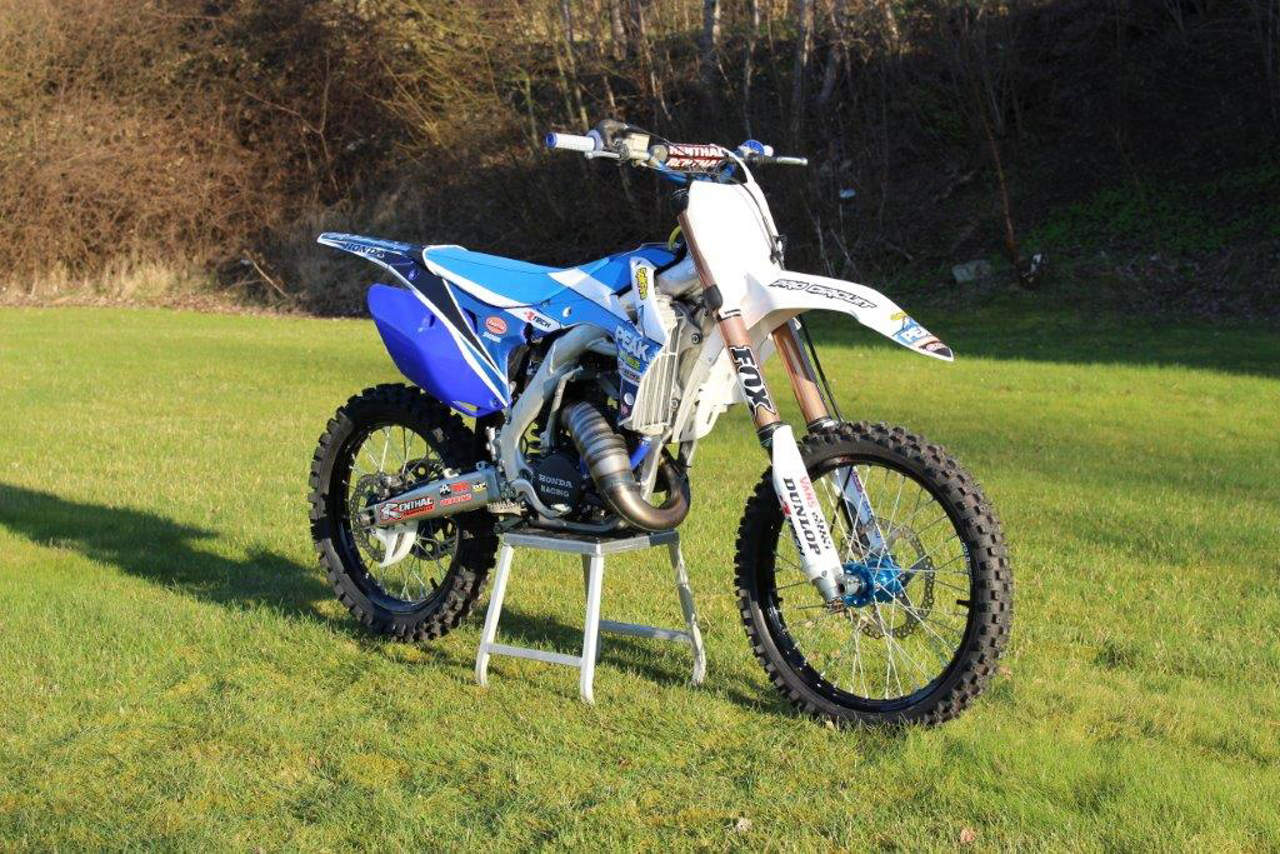 Fox forks and shock were used on the build. 
His good friend, Peter Asmussen, did the frame modifications to fit in the 125 engine into the CRF450 frame (and make the air filter/box fit). Cristiano from Extreme Carbon in Portugal made the carbon fiber gas tank and rear mud guard. All the engine bolts, as well as most the hardware, including the axles are titanium. The suspension is by Fox Factory. This may very well be the lightest AF CR125 on the planet.
Carbon fiber galore.
Faster USA hubs match the blue color scheme.