FULLY RESTORED 1990 YZ250 DAMON BRADSHAW REPLICA
Jimmy Kiser's restored 1990 YZ250. 
"This is my fully restored 1990 YZ250, Damon Bradshaw Replica. I bought the bike from someone locally who has owned it for many years. He says he purchased it from the original owner who bought it from our local Yamaha dealer back in 1990. The original owner was said to be a mechanic at the dealership. The guy I bought it from started the restoration about 3 or 4 years ago and quit. It sat in a chicken barn from that point until I bought it.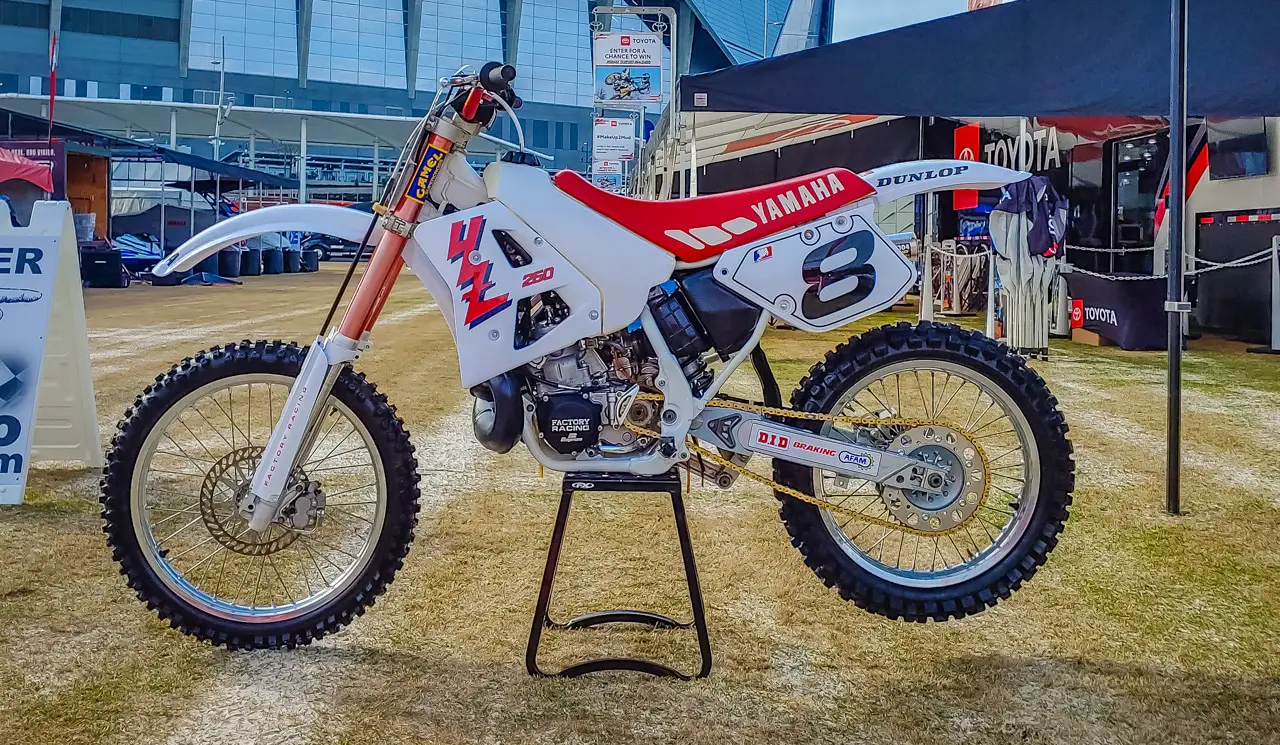 "The frame was already in immaculate shape. The engine was a bit more challenging and age of course had made its mark. RSS Racing Sport Services in Braselton GA helped get the old bike running in top shape again with the engine. RG3 – New Jersey took on the suspension duties with a complete rebuild. Meanwhile, I pretty much did the rest. All new cables, pins, bolts, bars, plastics, chain, sprokets and OEM Graphics. The rear rotor was not salvageable so a new one went on the rear while the front one was still good, although some surface rust needed to be removed. With the exception of a few things here or there, this is now what looks like a brand new 1990 YZ250 in full 90's glory.
Jimmy's replica Bradshaw bike was used at the Atlanta Supercross to honor Daman Bradshaw as the featured legend there.  
"Since the rebuild the bike has gained plenty of social media popularity and been part of the Legends and Hero's of Motocross Tour, going on display at the 2019 Atlanta Supercross and Nashville Supercross. In addition, the bike was used during the presentation to honor Daman Bradshaw in Atlanta as the featured legend." –Jimmy Kiser