TWO-STROKE TUESDAY | JEREMY MCGRATH SUZUKI OF TROY RM250 REPLICA
This is Paul Hollywood's 1997 Suzuki RM250 McGrath replica. 
Hey MXA,
I just finished my RM250 Suzuki of Troy Jeremy McGrath replica. It's 89 numbers and a lot of works parts that are different from what McGrath ran back in 1997, but I'm very happy with the finished bike build. It has a few special parts on it from back in day when MC was the King of Supercross. The parts list includes:
-Applied Racing triple clamps with triple bolt bottom clamp the same as MC ran
-Kashima coated fork legs
-DSP carbon fibre head stays
-Noleen works pipe
-Answer CF2 carbon fibre muffler
-Pro Circuit magnesium clutch and ignition covers cerakoted by LA Designs Australia
-Krooztune Suspension
-Ohlins rear shock
-Dynoverks engine rebuilds
-Power Flow Engineering porting and polishing
-Throttle Jockey graphics kit and seat cover
-Excel gold rims and Talon gold hubs
-Braking carbon fibre carrier 260mm front disc
-Works alloy fuel tank
-Carbon fibre frame guards
Thanks,
Paul Hollywood
McGraths's original 1997 RM250 top and the replica on the bottom.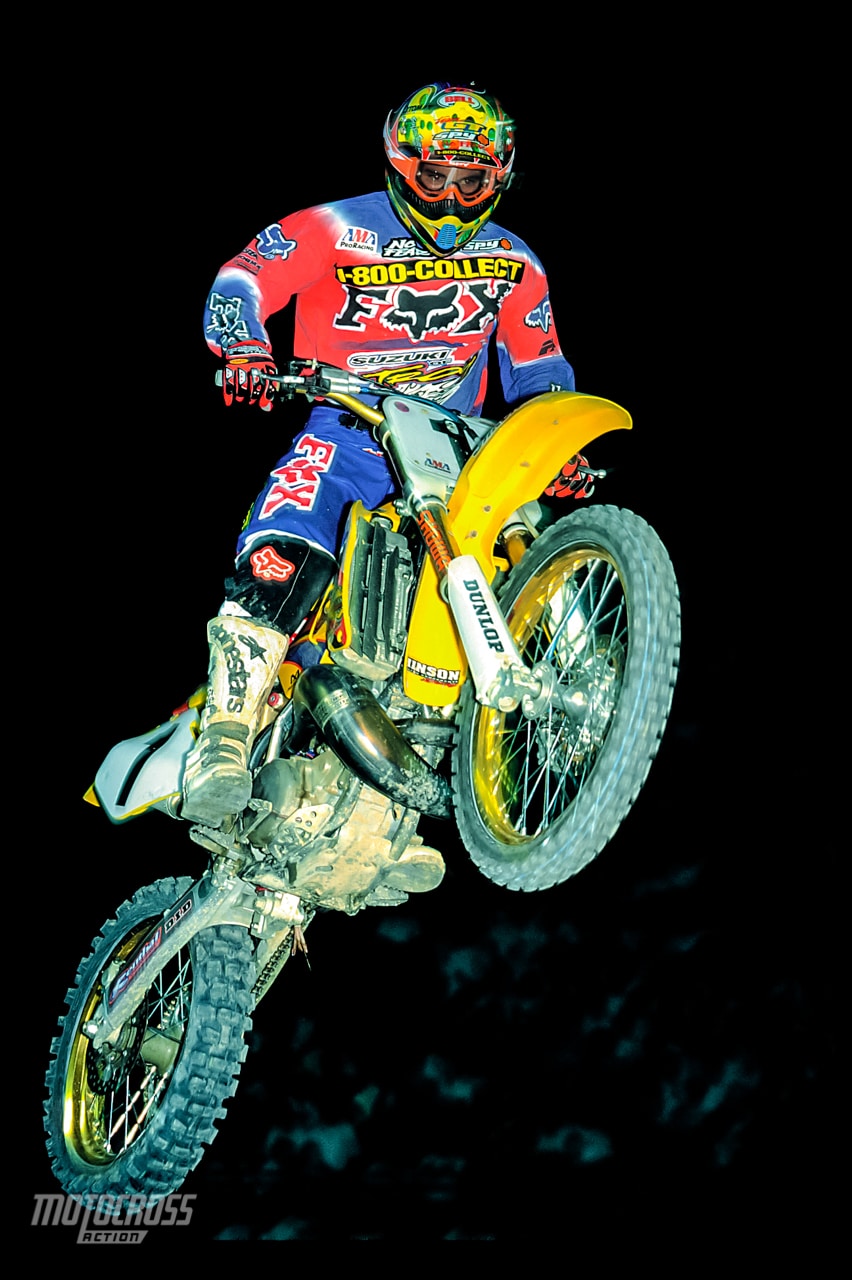 Jeremy racing the factory 1997 RM250.