TWO-STROKE TUESDAY | KEN ROCZEN'S FACTORY 2011 KTM 125SX
Ken Roczen aboard a 2011 KTM 125SX during the final round of the MXGP's in Fermo, Italy.
The last time Ken Roczen raced a 125cc two-stroke was in 2011 in Italy for the Fermo MXGP. It was the last race of the season and Kenny had already wrapped up the MX2 championship. Teammate Tony Cairoli had locked up the MX1 championship as well so they both decided to race on two-strokes for the day. Win or lose, they still win.
Ken Roczen posting a shot of his KTM 125SX to Facebook. Back when FB was still cool. 
Ken Roczen raced on a 2011 KTM 125SX while Tony Cairoli was signed up to race on a 2011 KTM 250SX with an oversize tank. While Ken was underpowered against the 250 four-stroke competition, he still managed to place 5th in the first moto. The second moto Kenny got a bad start and worked up to 5th only to crash and bend the bike up. He did not finish the moto.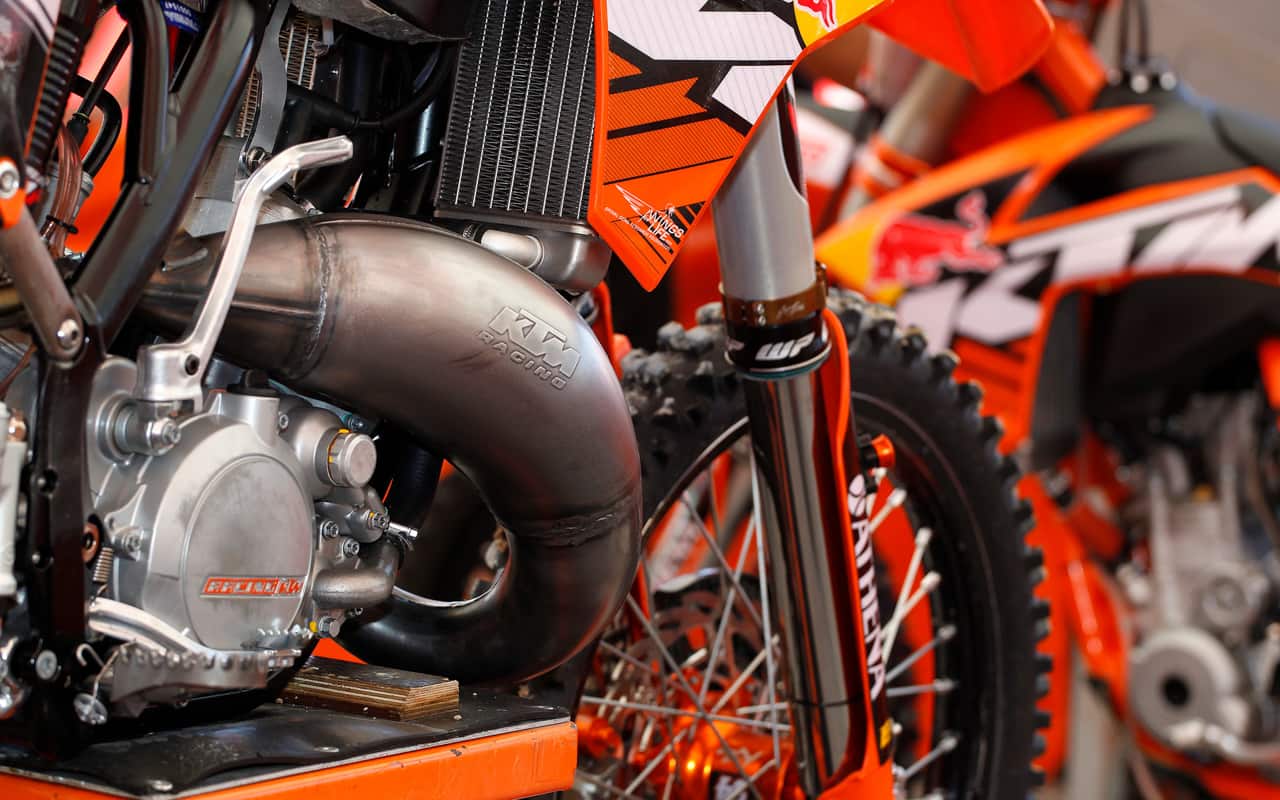 The engine of Kenny's smoker. 
Now nine time MX1 champ, Tony Cairoli, did not end up racing the smoker that day. He got terrible news that his mother had passed away. The bike never got raced.
The following year Ken came to America to race. He made a deal in his contract that if he won the 2011 MX2 title, KTM would give him a shot in America. The rest is history.
The champs MX2 world champion plate.
Factory KTM 125SX. 
   
Kenny in action on the 125 two-stroke. 
KEN ROCZEN'S & TONY CAIROLI'S 125 AND 250 SMOKERS