TWO-STROKE TUESDAY | THE SMOKERS OF THE AMA MOTORCYCLE HALL OF FAME MUSEUM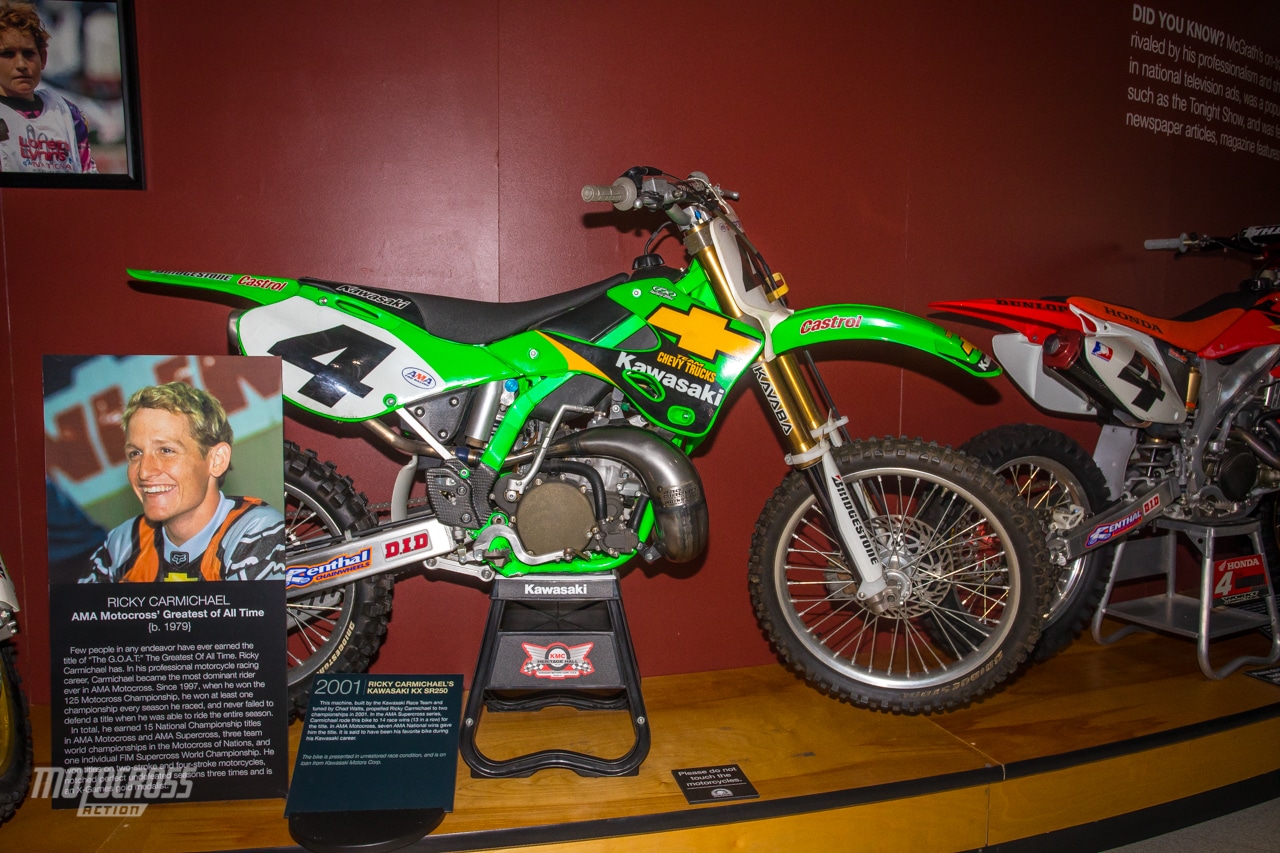 Here is Ricky Carmichael's 2001 Kawasaki KX250 that he went on to win both the Supercross and outdoor National Championships that year. 
This last weekend was the 2019 AMA Motorcycle Hall of Fame induction. The riders inducted were Mark Buckner, Kurt Caselli, Ron Lechien,  Wiltz Wagner and Dale Walksler. When we were at the Motorcycle Hall of Fame Museum we couldn't notice all the two-strokes that were among us. We wanted to capture the two-strokes inside the Hall of Fame Museum. Here is what we found.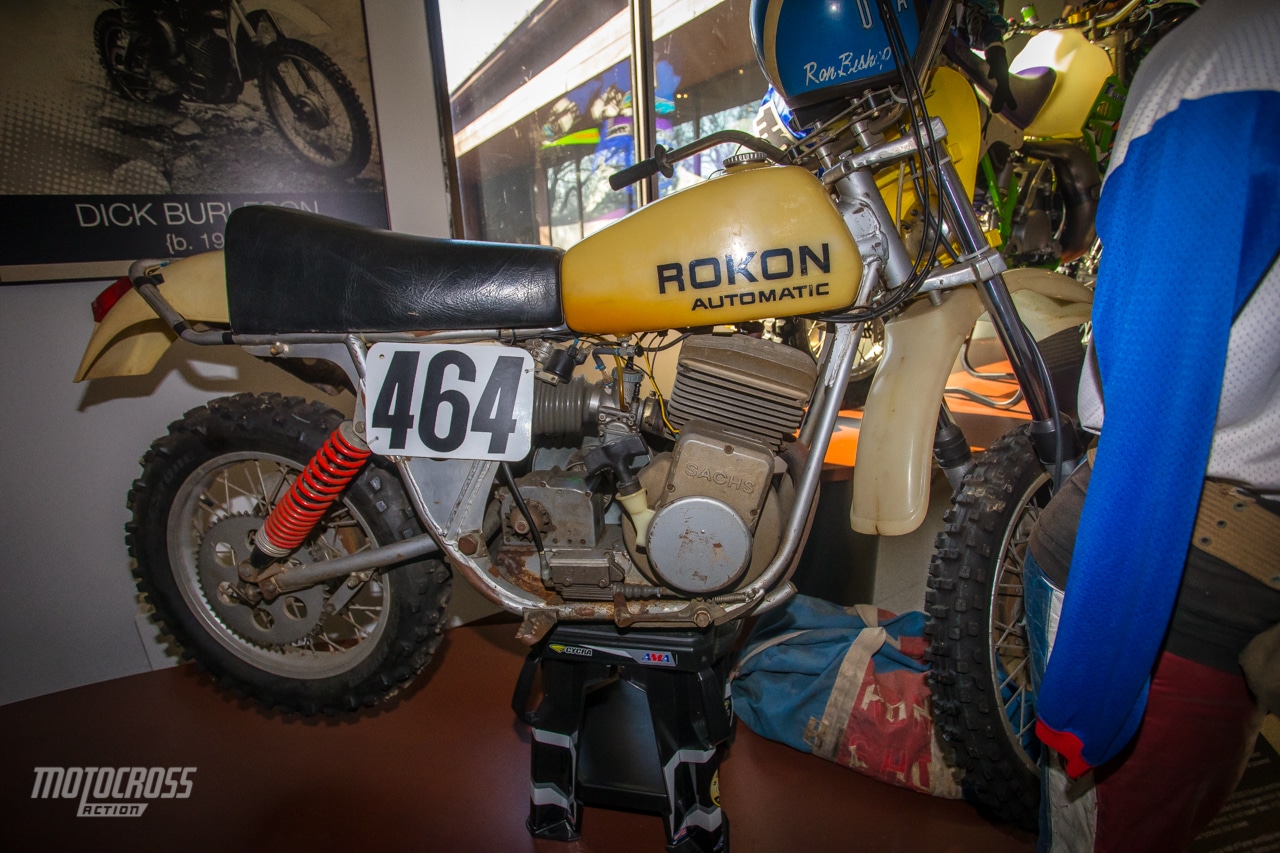 One of the only fully automatic motocross dirt bikes the Rokon. The bike also featured a Sachs snowmobile engine, Salisbury torque converter and rope pull-starter. Jody was scared to race the Rokon.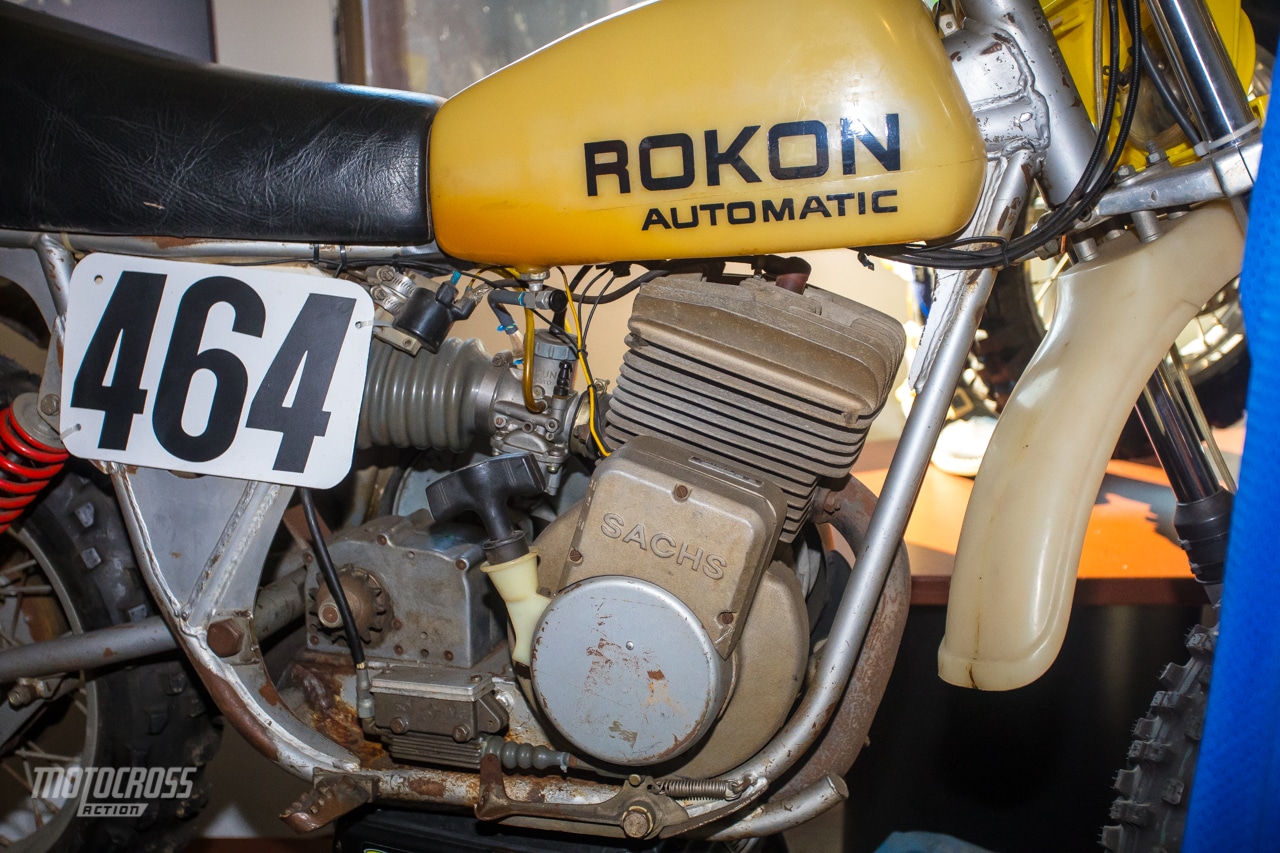 Here is an up close shot of the Sachs powered Rokon automatic engine.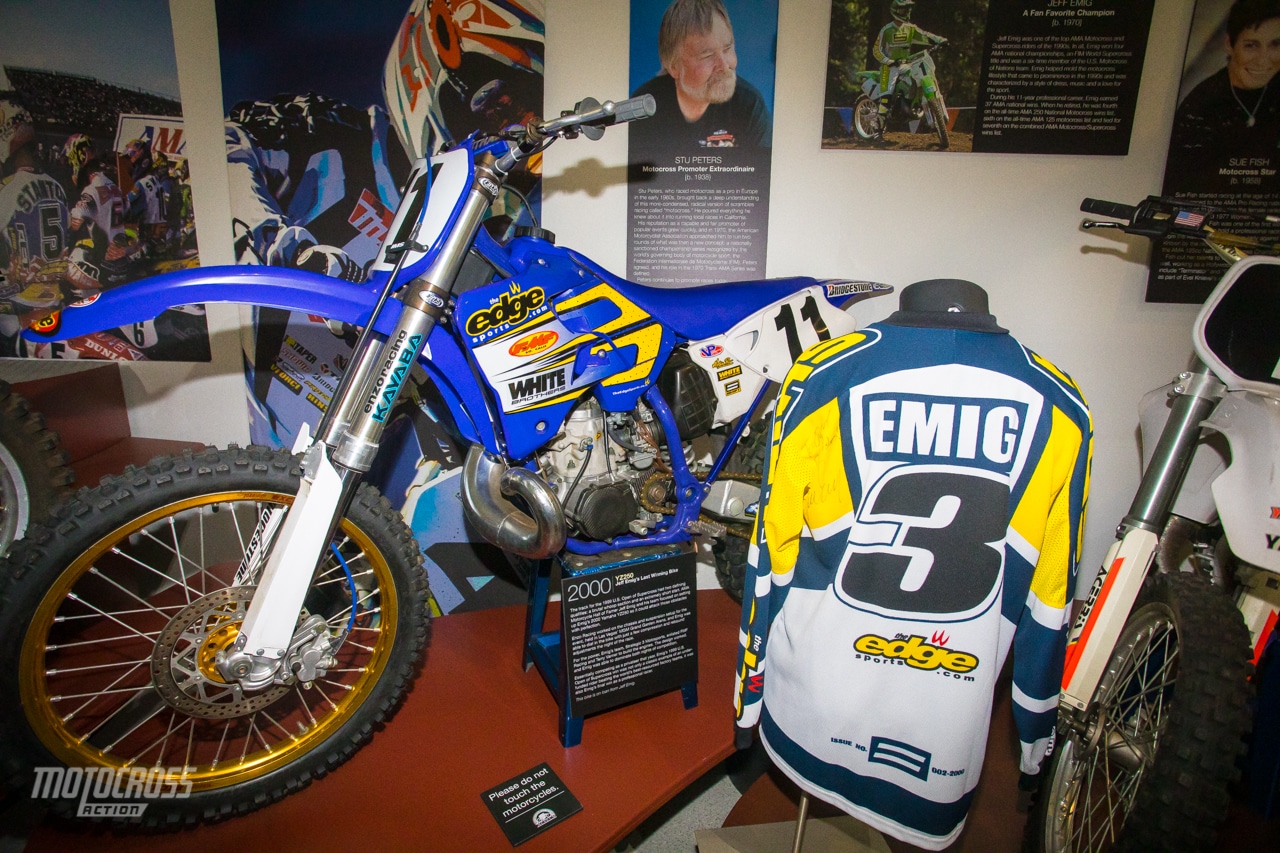 Remember when Jeff Emig was fired from Factory Kawasaki due to his run in with the law back in 1999? After that he found a place at the newly founded The Edge sport team and went on to win the 1999 U.S. Open of Supercross on this Yamaha YZ250. 
Dick Burleson 1979 Husqvarna 390.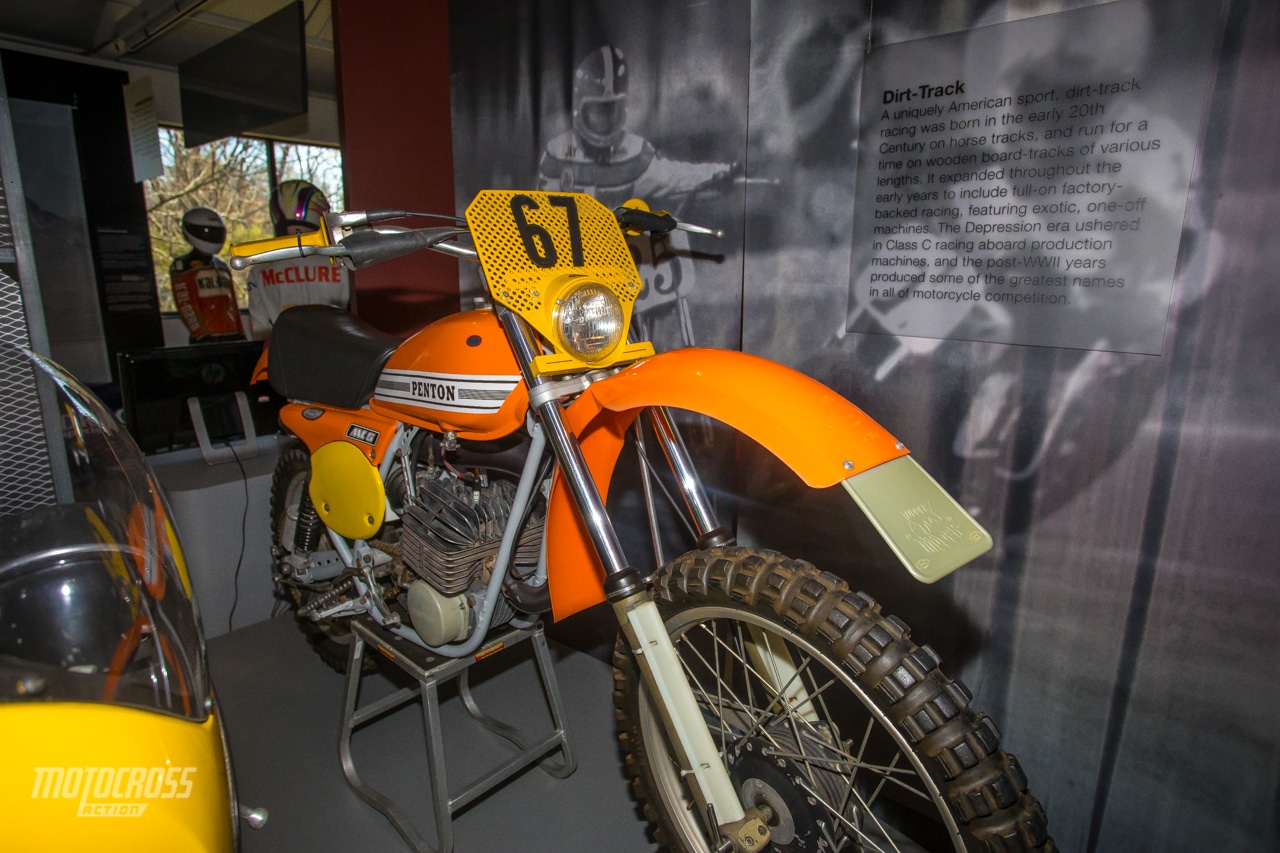 Here is a Penton 400 MC5. 
This is the YZ125 that American Bob Moore went on  to win the 1994 FIM 125cc World Championship.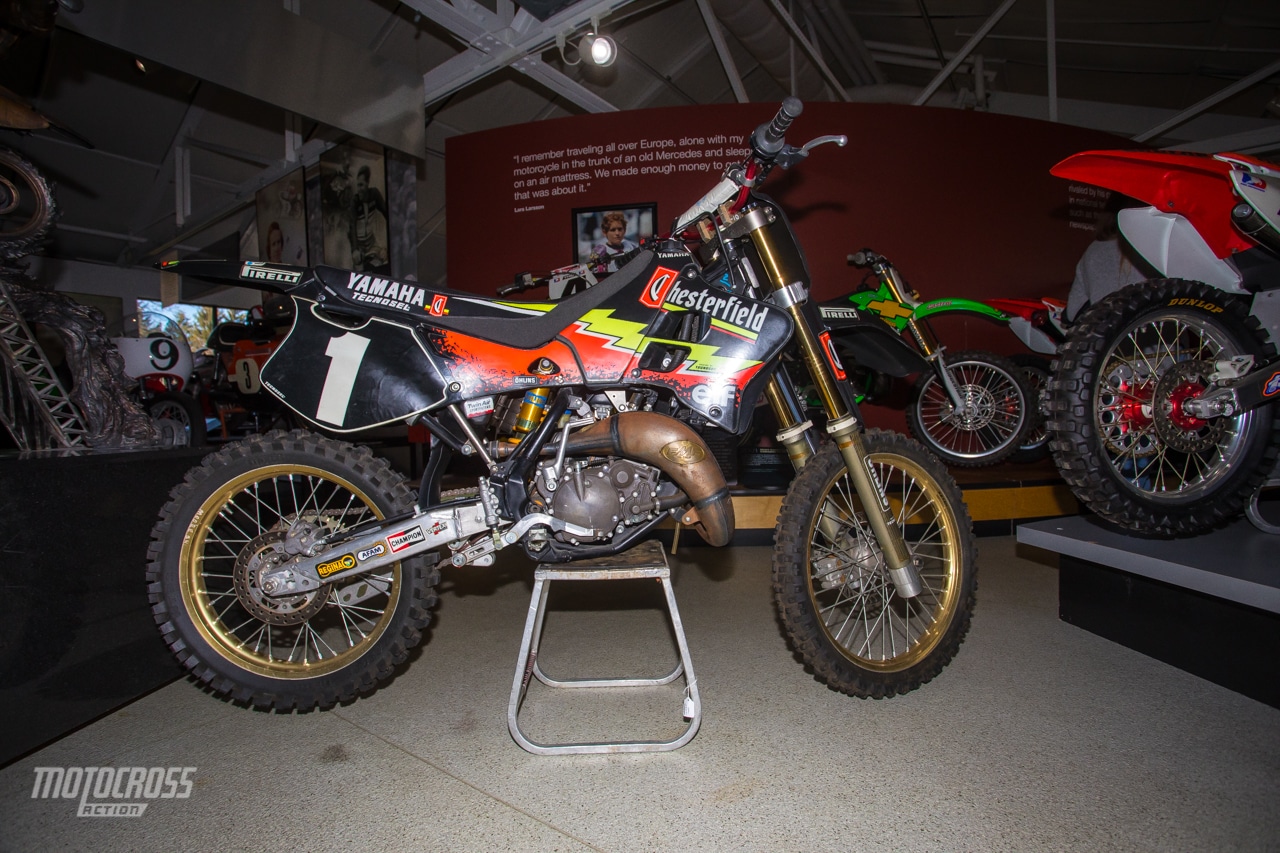 The pipe side of Bob Moore's 1994 Chesterfield YZ125.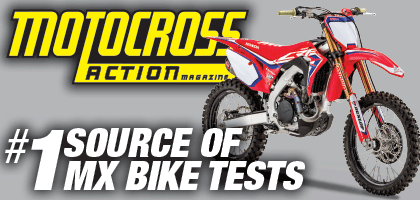 The is Ron Lechien's Factory Kawasaki KX250 that will be on display over the next year at the AMA Motorcycle Hall of Fame Museum in Pickerington, Ohio. 
Jimmy Ellis' 1975 Can-Am 250. Learn more about Can-Am's here. 
Mike Kiedrowski's 1993 KX250.
Ricky Carmichael's 2003 Honda CR250.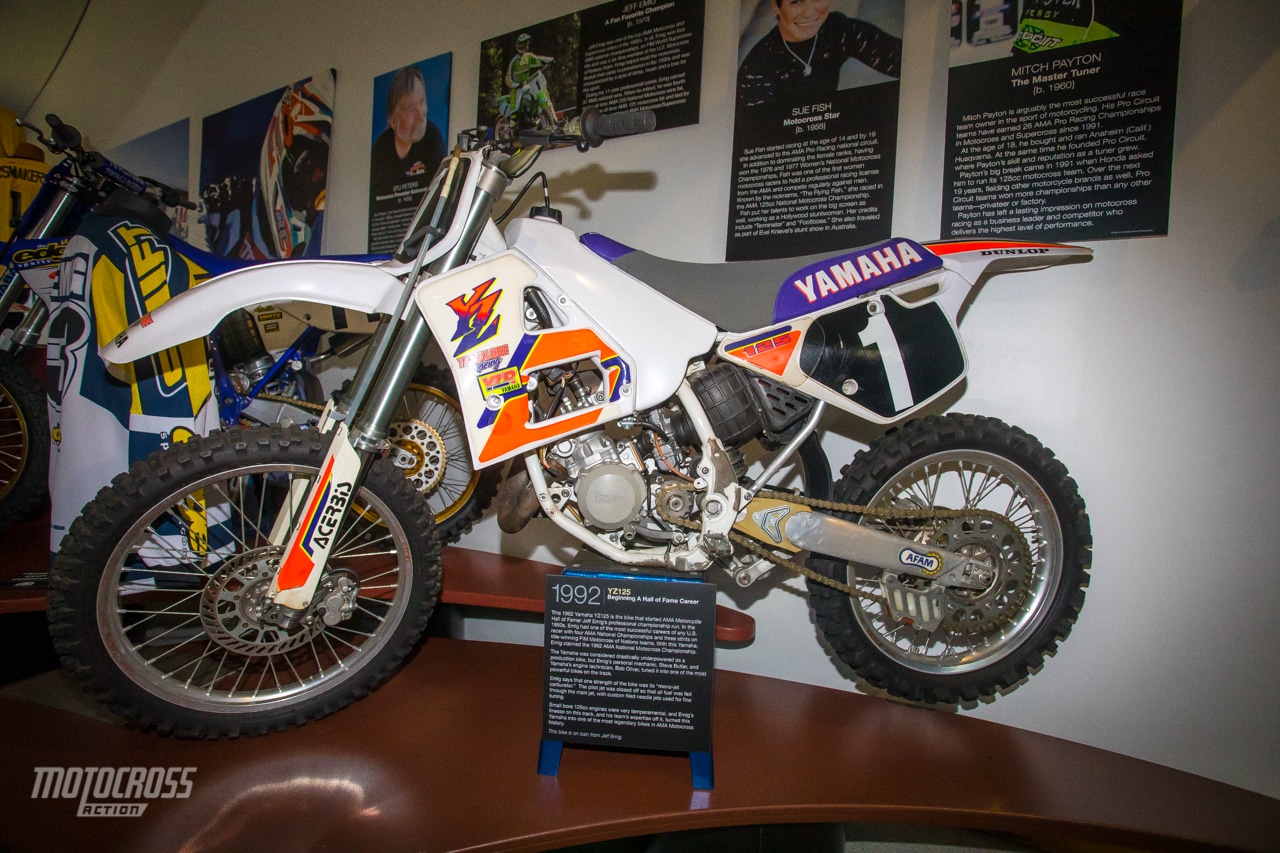 Jeff Emig's 1992 Yamaha YZ125. Jeff went on to win the 1992 125cc outdoor National series that year.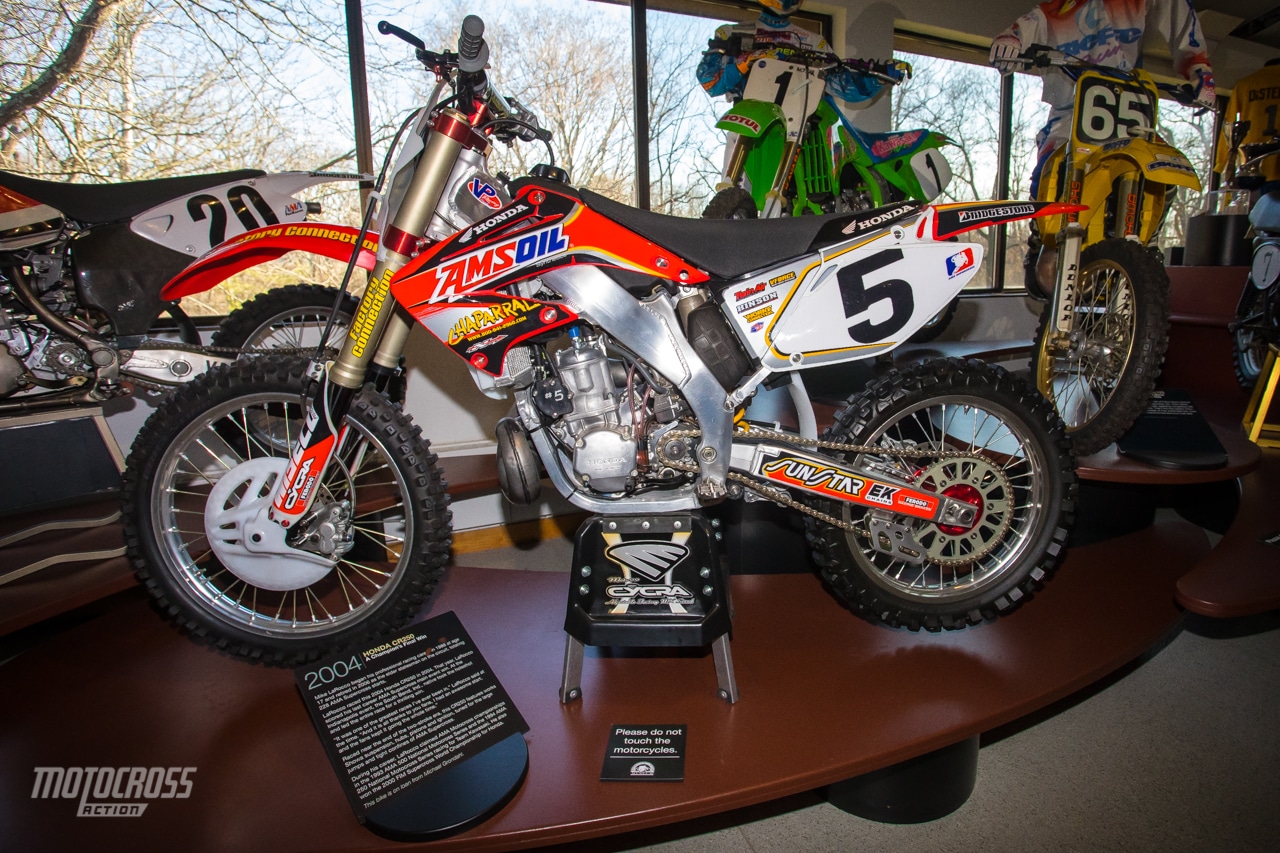 "The Rock" Mike LaRocco's 2004 Honda CR250.
Close up engine shot of the CR250. 
Donny Schmit's 1990 Suzuki RM125.
Off-road legend, Danny Hamel's 1994 Kawasaki KX500.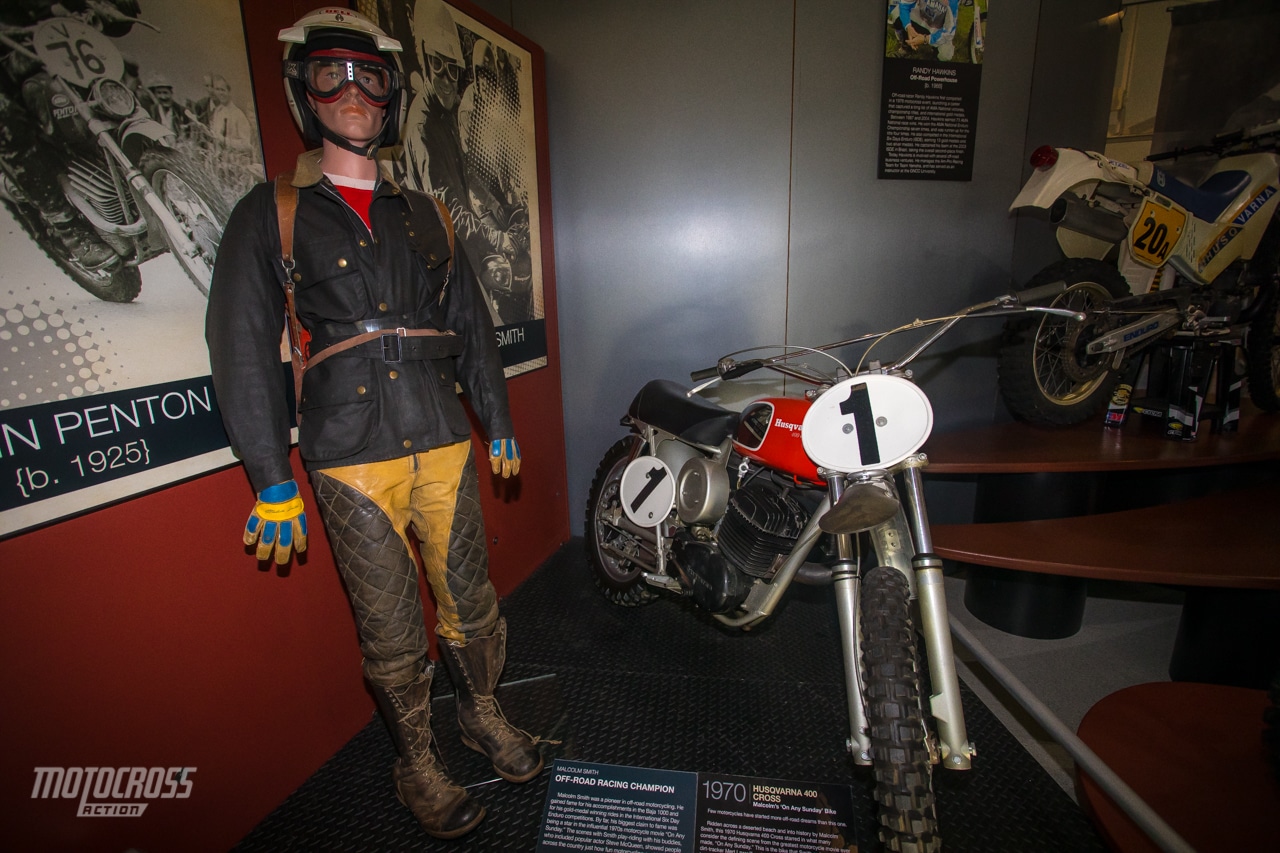 Malcolm Smith's 1970 Husqvarna 400 Cross.