TWO-STROKE TUESDAY | WHAT A 2020 KX250 TWO-STROKE WOULD LOOK LIKE
A 2017 KX250F with a KX250 two-stroke engine in it. 
"I am so pleased that you guys are doing a fine job in putting attention on the two-stroke bikes again. Our sport needs it. The motocross sport should not be for rich kids and Vet racers only. Our sport is not just about racing and getting new stuff all the time. Many seem to have forgotten what made out sport big. When I was a kid, I was so proud the first time I changed a piston myself on my first 80cc. There were many kids running around in the garage helping each other prepping the engines. We did not have tons of money to buy new machines every year and if the engines broke, we still had a chance to work enough to pay for the parts. The social aspect was a big thing in the old days. We spent 100´s of hours hanging around in the garage working on the bikes.
"I like four-strokes, but the 250F killed it. I became an educated motorcycle mechanic and have worked with mostly motocross bikes all my life. More and more teenagers do not fix their bikes, or at least not their engines. Dad can not help them there either, and none of them have the tools for fixing a 250F. Poor Dad, when he wants to help his beloved son buying his first used 250F, they have no clue about the condition of the engine, and often (when the engine breaks) it will cost them two times the price of what they paid for the bike. 1½ years after the young kid stopped racing again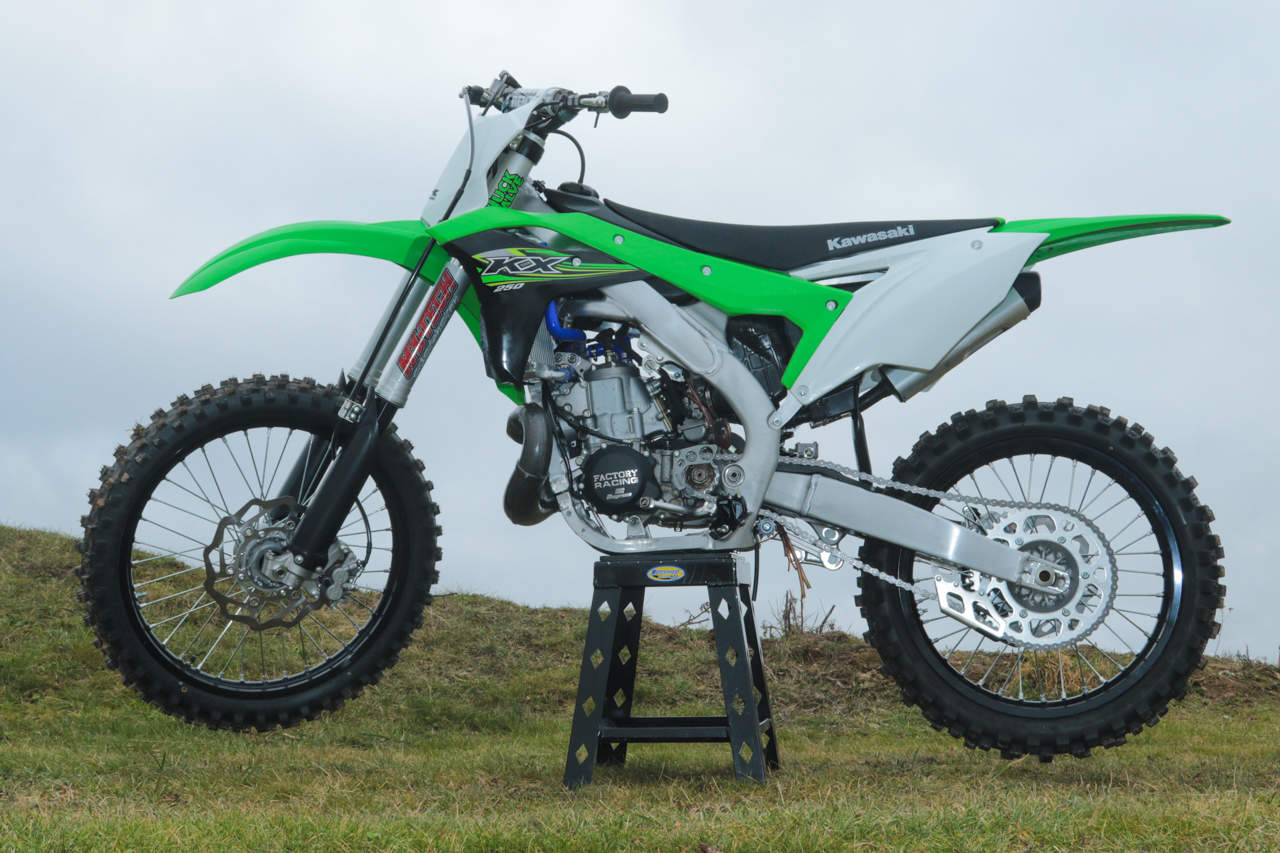 Only if Kawasaki would listen to the general public and build two-stroke again. They are in high demand. 
"People become what we teach them, and not to be rude, but sometimes it looks like the Japanese manufactures are teaching young men not to ride motocross. You gotta respect KTM for doing what they are doing, they really deserve the credit. We did not give up. We still love the Japanese bikes, and who would not love a brand new fuel-injected RM125 or Honda CR125?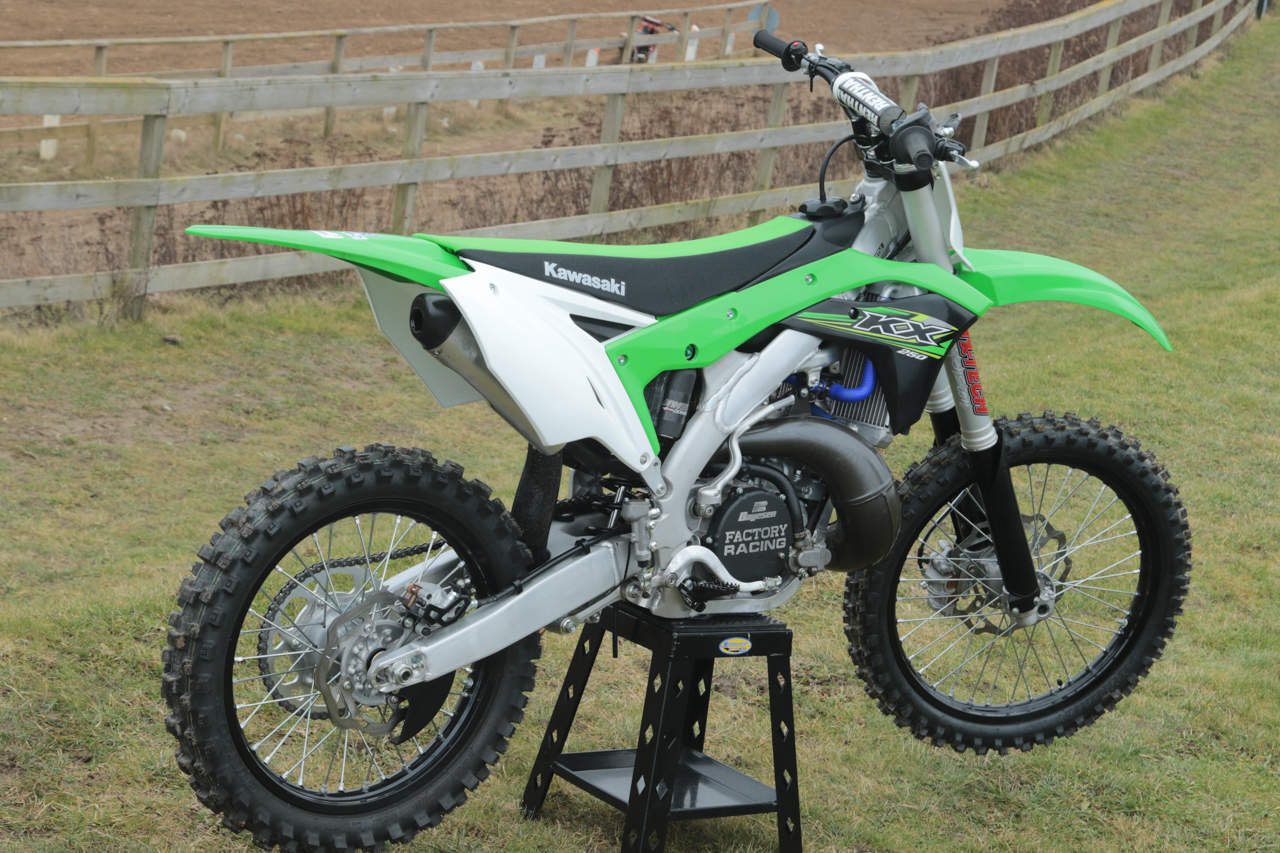 Stock KX250 two-stroke pipe and all.
"For this reason, we made our own 2017 Kawasaki KX250  model. It is not fancy, it is not fantastic, it is just a simple KX250 you can beat up for years, easy to fix if it breaks, and not get ruined in the process. This is the bike Kawasaki should have made." –Morten Larsen.
Editor's note: Please keep those submissions coming. If you would like your bike to be featured in the "Two-Stroke Spotlight," please email me at [email protected]. All I ask is that you give a breakdown of your bike and a detailed description of the build. Please also send a few photos of your steed. By submitting your bike for the "Two-Stroke Spotlight," you agree to release all ownership rights to the images and copy to MXA. Happy submitting your smoker.