TWO-STROKE TUESDAY: YAMAHA YZ125 GYTR KIT
Pictured is a 2016 Yamaha YZ125 with a GYTR High Performance kit added on. 
For new and overhauled YZ125 two-stroke production engines, the new GYTR YZ125 High Performance kit represents the ultimate and powerful racing edge.
The 2016 release includes a GYTR cylinder head with detachable combustion chamber inserts, a GYTR ported cylinder with pre-installed oil seals on the exhaust valve shaft for improved port airflow and the GYTR YZ125 piston, made from unique materials for a profile that is completely different than the standard piston option.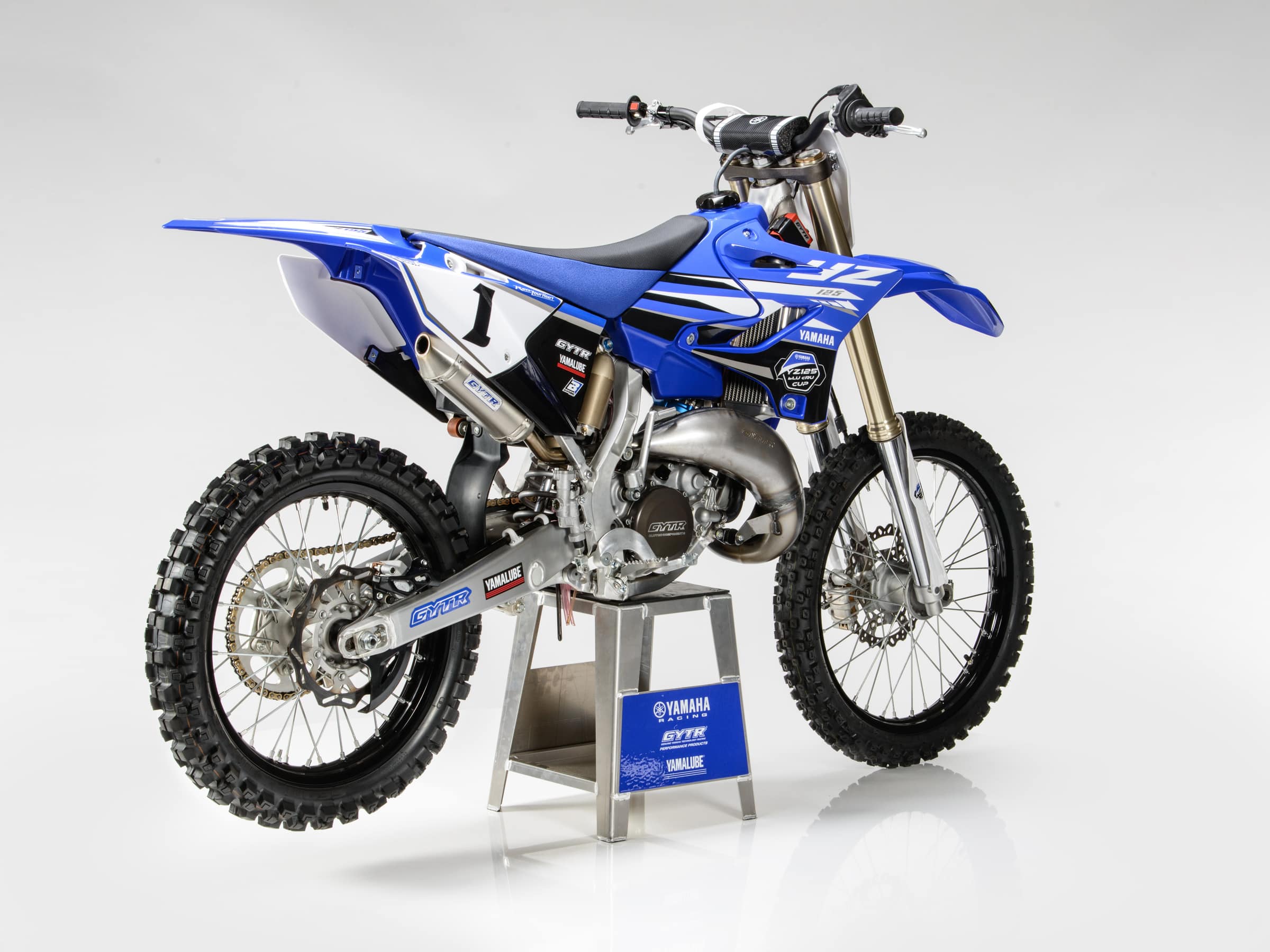 The YZ125 is good bike in stock trim, but can become a full blown race machine with a few bolt on parts.
Also new in the 2016 YZ125 High Performance kit is a carbon fiber VForce reed valve air intake system for better throttle response, a GYTR exhaust pipe for well-balanced performance in both the middle and high RPM ranges, and a titanium GYTR silencer maximized for power and durability.
From the rear of the bike you can see the GYTR titanium silencer.
Finally the kit includes a GYTR CDI with the latest 2016 map, a magneto rotor unit with higher inertia mass for more torque, and a carburetor setting set for adjustments in changing weather, elevation and track conditions.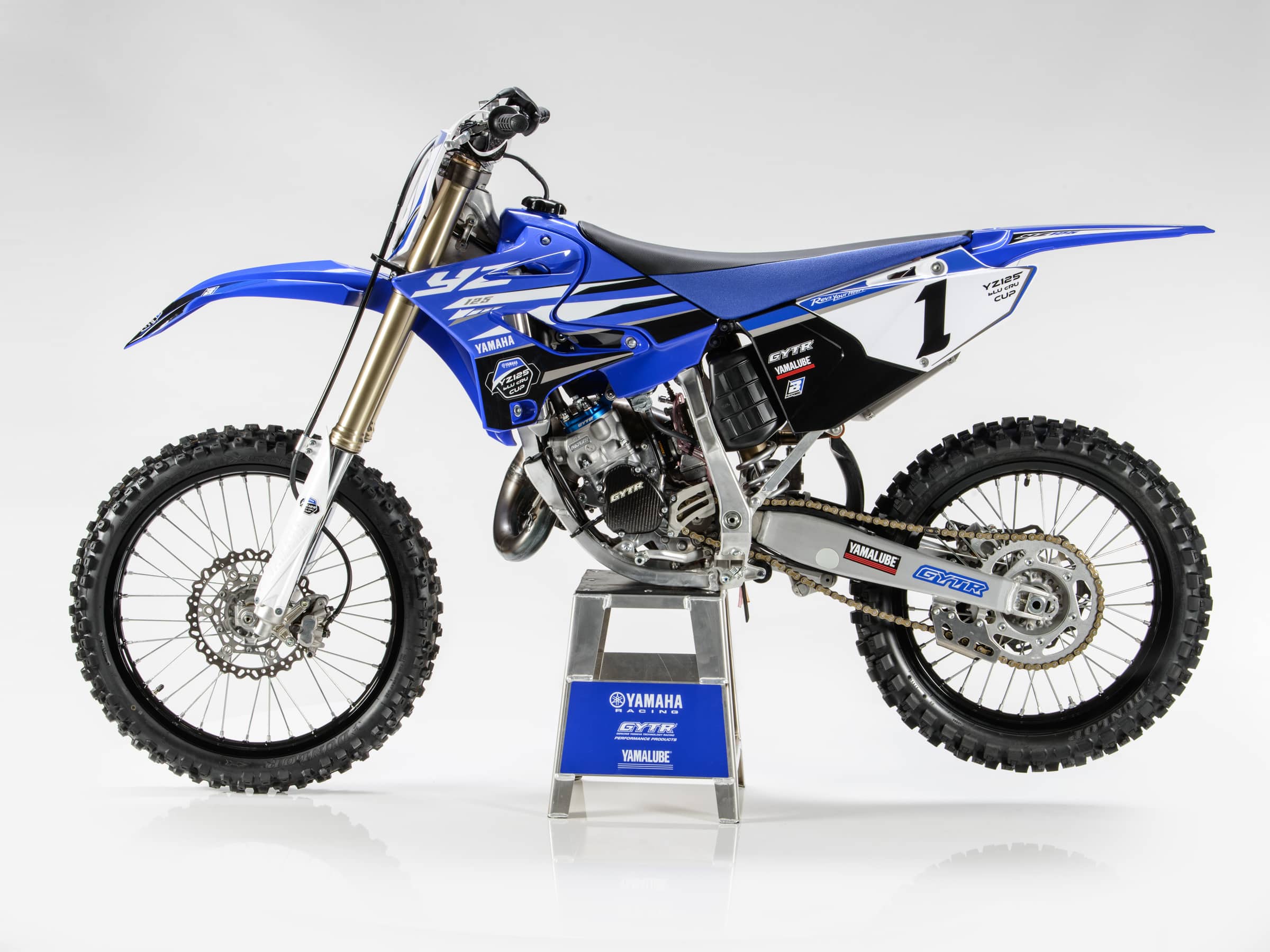 Check out the anodized blue GYTR cylinder head with detachable combustion chamber inserts and the carbon fiber ignition cover.
Yamaha rider Maxime Renaux won the 2015 MX Junior Championship on a YZ125 starting from the high performance kit parts, now it can be your turn to follow Maxime into the paddock and on to the track!
To learn more about this kit check out this website by clicking HERE.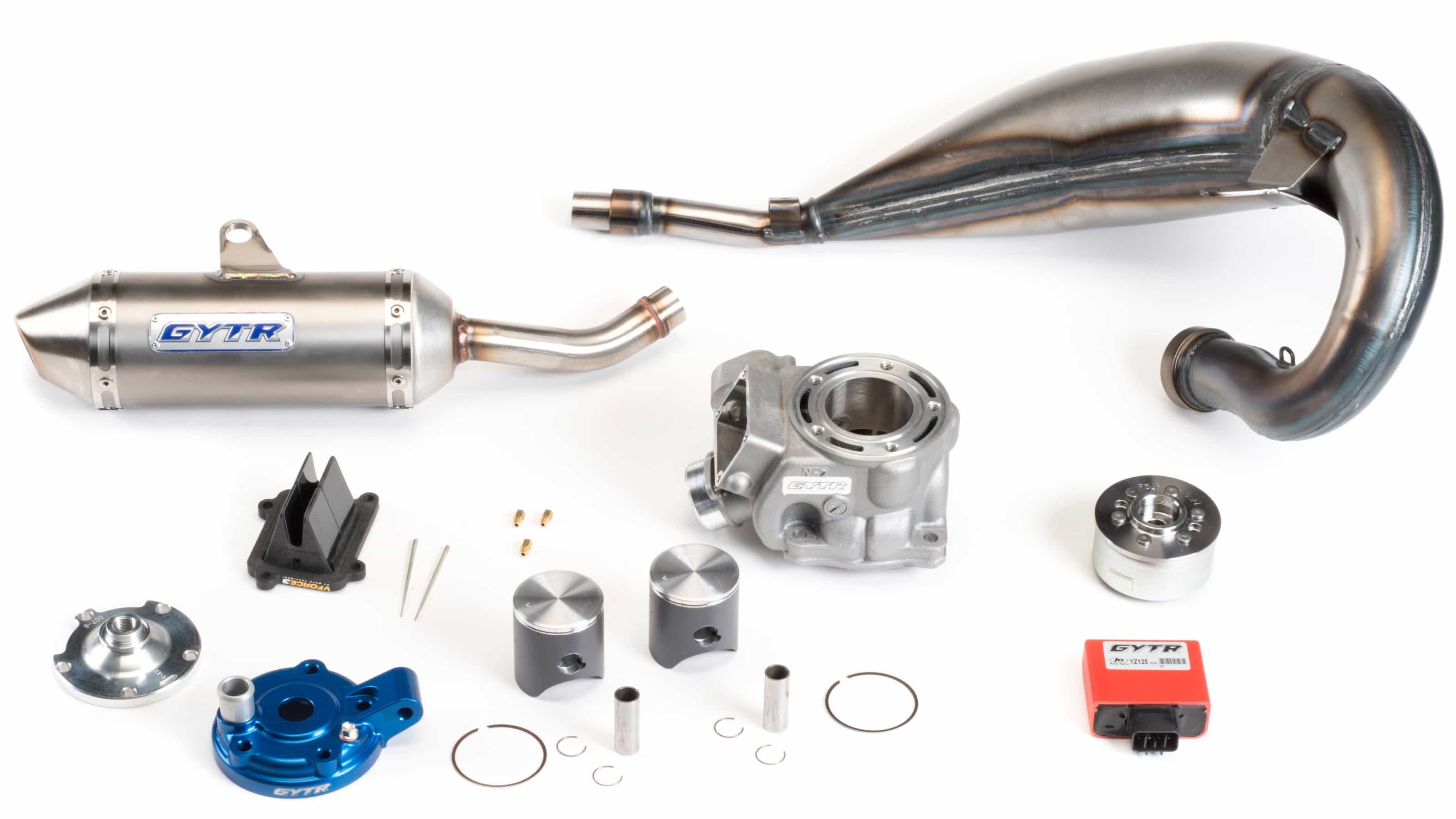 This is everything you get with the GYTR High Performance YZ125 kit. The problem is, right now, they only offer it in Europe.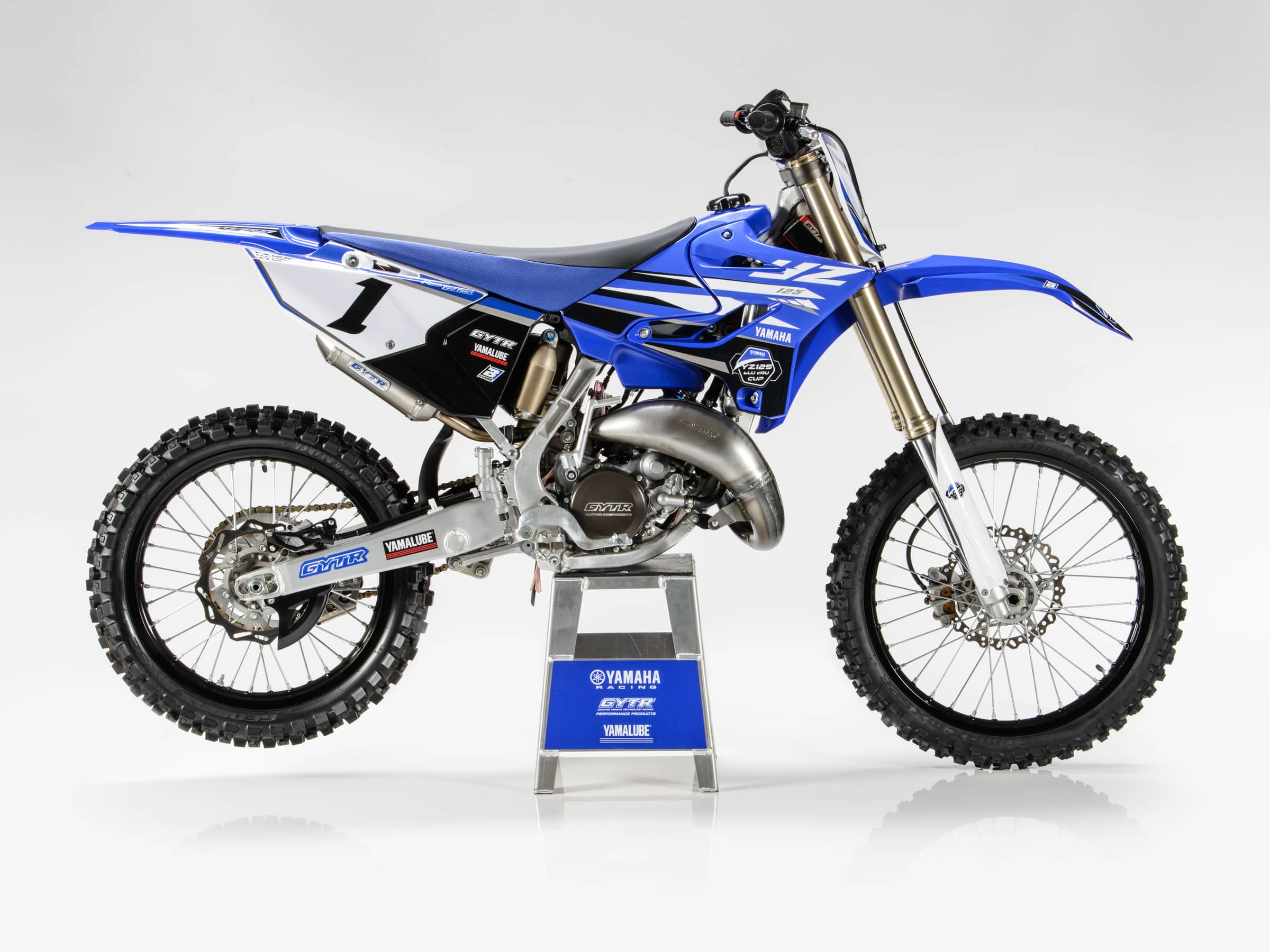 If you look close enough you can see the GYTR CDI with the latest 2016 map on the head tube of the frame.