UPDATE ON CLEMENT DESALLE'S CONDITION AFTER ASSEN CRASH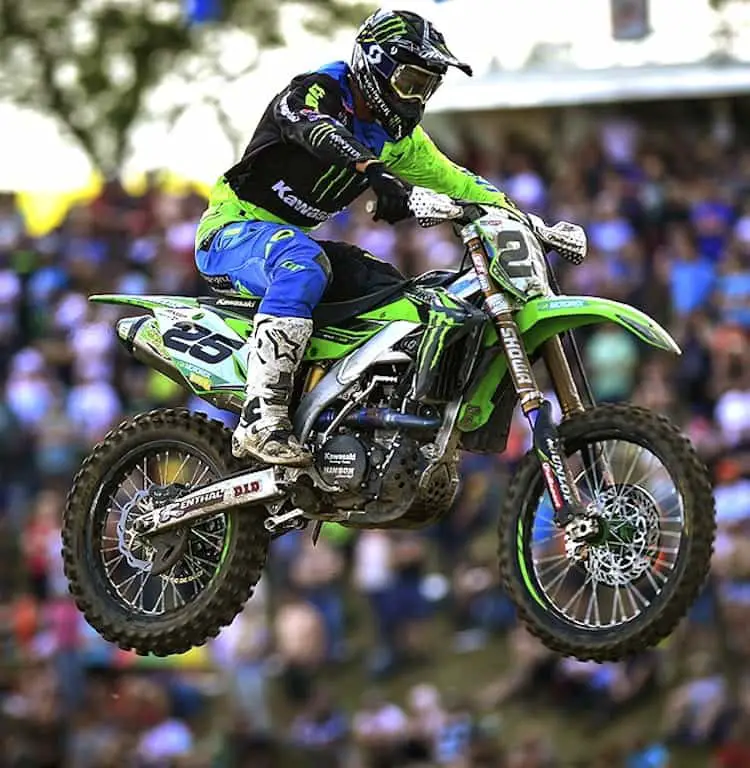 Clement Desalle is currently recovering at home from his crash at Assen in the Netherlands.
Until last weekend the 2017 season had been a good one for Clement Desalle as he was in contention for a top three finish in the FIM 450 World Championship. Clement won two GPs this season Clement and Assen was one of the Belgians best tracks—as he won there last year. But the season ended for Clement with a crash during the first moto, when he landed heavily from one of the biggest jumps of the artificial track built in front of the main grandstand at the famous road race facility.
After several medical examinations, first at the track and later in Belgium, it has been confirmed that Clement suffered a broken C6 vertebra without displacement; he will need to rest for several weeks to recover but according to the medical experts he will not have any more disturbance from this injury once he has recovered.
Clement Desalle said, "I'm disappointed as I can't finish the championship and fight for the top three in the series, but I'm also glad as my doctor confirmed to me that I will have no further trouble with my vertebrae in the future. We had a good season with the team as I won two GPs and got some other podiums but the goal was of course to do the entire series; there's a great atmosphere in the team, we know each other really well and we have reached a high level as we are the leading Japanese brand in the championship. Concerning my injury I feel pretty lucky as it was a big crash; the sand was wet and heavy due to the rain and just before one of the biggest jumps I came in a softer part of the track and lost my balance. I went over the bars and hit the ground pretty hard; I had feeling in all my limbs and could move them, but I had a lot of pain in my back. Now I have to rest for a few weeks, which is not easy as I'm used to being very active, but there's nothing else I can do except accept the situation."
Desalle will not race the Motocross des Nations for Team Belgium.