UPDATE ON JESSY NELSON'S CONDITION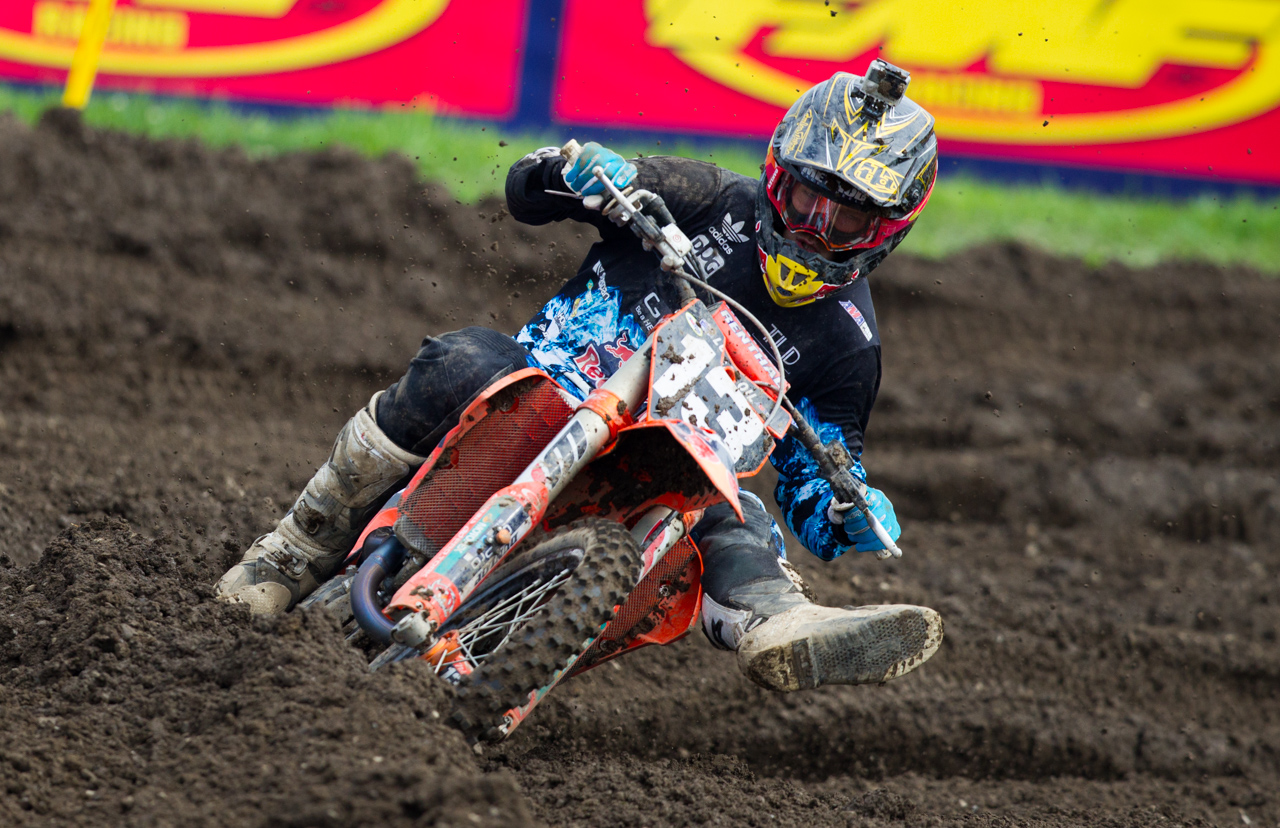 If you were able to watch the 250 race at Unadilla, Jessy Nelson had a bad crash in the second moto. Neither Nelson, nor Troy Lee Designs KTM team, has had the best season. Jessy missed five races earlier in the series after a crash in Thunder Valley. He also missed the the 2016 Supercross West season earlier this year after getting a concussion right after the first round. Nelson hasn't had the best luck at Unadilla in the past, crashing in 2014. Today Nelson released an update on his condition.
"In the second Moto at Unadilla, I had a crash in a tricky turn, ultimately ending with a red flag for the race. I went down pretty hard of a direct result of the bike hitting me from behind. I am currently at a hospital in Cooperstown, NY where we are waiting for some swelling to go down in my back before doing surgery. At this time I have limited feeling from my waist down. The hope is that after the swelling goes down, I will get some more feeling back. Thank you all for your support, kind thoughts and prayers. I will keep you posted in the next few days!"
Hopefully he regains full movement. It was only a few races ago another TLD KTM rider was the victim of his motorcycle. Shane McElrath crashed with a few turns left to go at Southwick. He sustained a shoulder injury, broken ribs and a bruised lung. We are pulling for Jessy Nelson to make a full recovery, just as we would any other rider. Road to Recovery has set up a page for those interested in donating for Jessy's medical expenses here.