USED IT, ABUSED IT, TESTED IT: STEAHLY OFFROAD YZ450F FLYWHEEL WEIGHT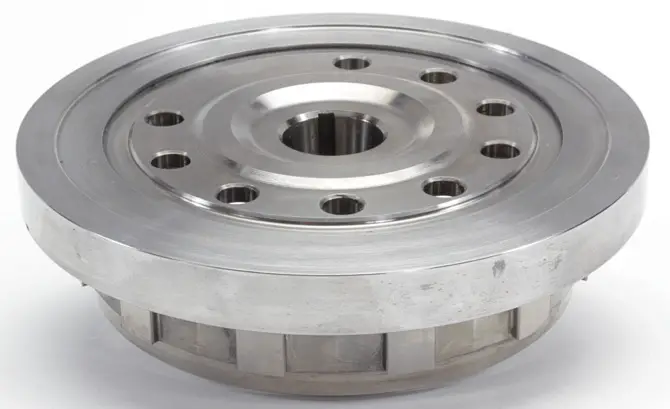 Steahly's nine-ounce flywheel weight was designed to harness the power of current generation 2010-2013 YZ450Fs. Steahly cuts a nine-ounce ring of steel on a lathe. The ring is machined to close tolerances for an exact fit on the stock flywheel. Nine ounces wasn't a magic number, it was simply the most weight that Steahly could fit into the space available.
VERDICT: With the Steahly-modified flywheel the YZ450F pulled more smoothly and gained traction in places where it would previously spin. The power was more usable and the chassis liked the more planted feel. The extra inertia of the heavier flywheel not only resisted speeding up, but it also resisted slowing down. We thought this might be a negative, but the heavier flywheel helped under braking and transitioning through corners. Most MXA test rider thought the flywheel weight actually helped the handling of the YZ450F. This made for a smoother transition from full-speed to full-stop. And, it reduced the chance of flame-out. $119.95?www.steahlyoffroad.com or (800) 800-2363.