MXA SMOKE FILES: WHAT MXA DID WITH A $900 2005 HONDA CR125
Click on images to enlarge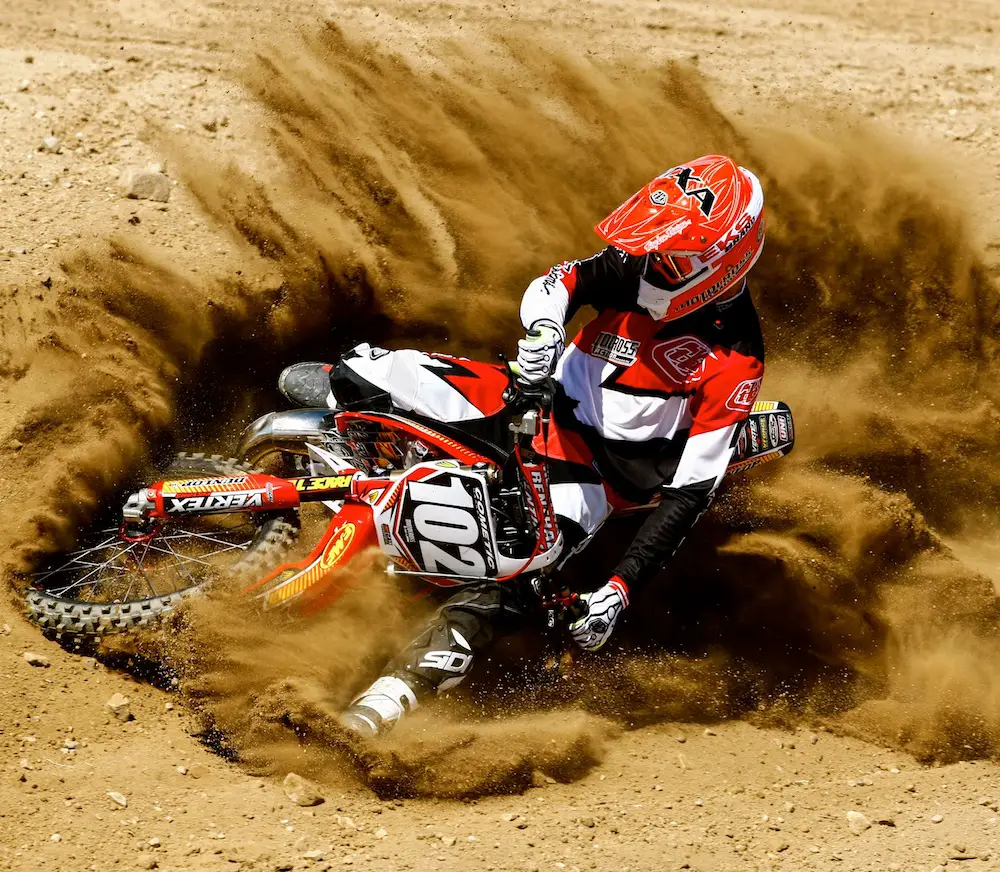 Bikes that are for sale on Craigslist are a dime a dozen, but coming across a good deal is like finding a needle in a haystack. Bike owners are quick to offload their unwanted race iron at exorbitant prices. This holds especially true in the lucrative two-stroke market. Ever since two-strokes made a resurgence in popularity several years ago, finding a good buy on popular second-hand sale websites, such as Craigslist and eBay, is becoming increasingly difficult. Five years ago, it wasn't unusual to purchase a like-new motocross bike for chump change. Now the gig is up. Only the very best website hawks are able to land a deal on a bike such as what you see pictured here—a 2005 Honda CR125—for only $900.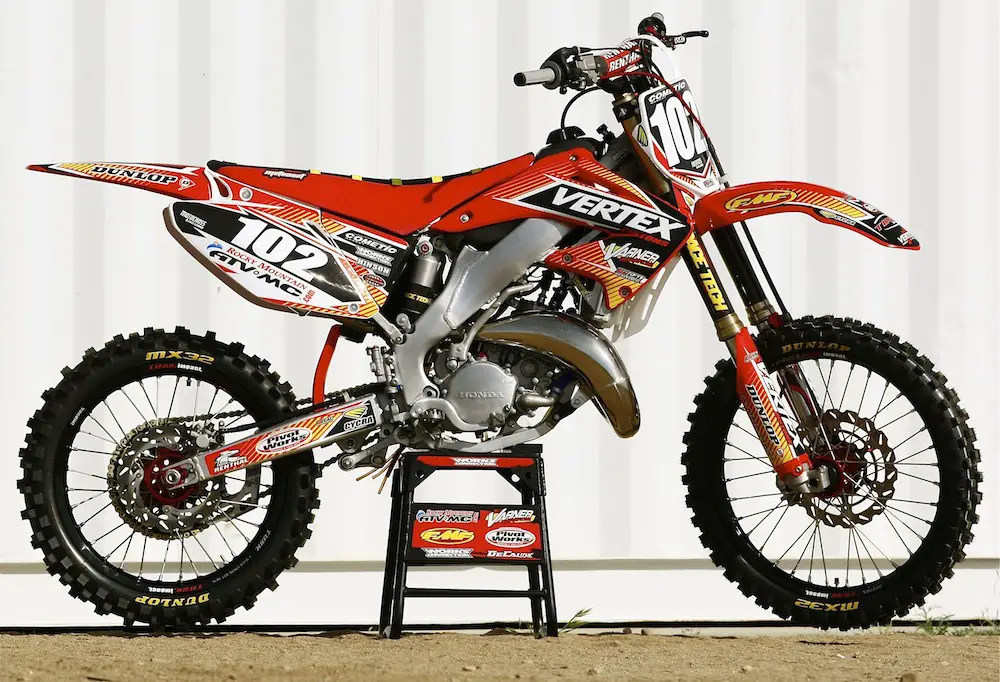 The 2005 CR125 that you see on these pages was transformed from an old warhorse into a show pony. A dull aluminum frame, oblong wheels, bent handlebars and thrashed plastics indicated that the bike was ridden hard and put away wet many times. Ten years of thrashing weren't kind to the CR125. It took elbow grease and deep pockets to return the bike back to its original condition; however, with the help of Vertex Pistons we set our sights on bolstering performance rather than merely returning the CR125 to stock condition.
Money talks, and while it would have been easy to simply swap out worn parts for shiny new components, taking that approach might have resulted in serious consequences. Why? Would you hop on an unproven bike, click top gear and hit the biggest jump on the track? We hope not. It's important to inspect every part and go through a used bike with a fine-tooth comb. That's exactly what we did with our 2005 CR125.
Tom Hanks, in Forrest Gump, famously quipped, "Life is like a box of chocolates; you never know what you're going to get." That holds true for a used bike. We pulled out the engine, checked the frame for cracks, sent the suspension out to be serviced, and inspected every nook and cranny for signs of wear. The parts list grew long, especially after tearing apart the engine. The stock crank and cylinder were salvageable, but the CR125 was in desperate need of a new piston kit. It was also in need of more power. We shipped the cylinder and head to Terry Varner, while dropping in a Vertex Pro Replica piston kit (ring, pin and clips) that fed off 100-octane gas and Klotz R-50 two-stroke pre-mix.

In stock trim, the 2005 Honda CR125 had the heart of a feeble dog; however, what the engine lacked in pure horsepower, it made up for with incredible handling. Such a combination is the norm, because a slow engine allows the chassis to keep up. We didn't want to throw caution to the wind by pumping up the powerband at the cost of ruining the handling traits. Terry Varner massaged the engine to let the bike breathe. An FMF pipe and silencer with a Moto Tassinari V-Force reed cage were bolt-on power. Other modifications to the 2005 Honda CR125 were made as necessary, such as new Tusk wheels to replace the bent stock rims and a Regina chain with Renthal sprockets. Yes, we indulged in certain areas—the Cycra plastics and Moto Seat cover come to mind—but in our defense, he wanted to make show you the possibilities for the CR125—you don't have to spend all the money we spent.
When all was said and done, we had about $2500 invested into the $900 Honda CR125. That meant that we had a new 2005 Honda for $3400. It is a race-ready two-stroke capable of winning the Novice class. Ten-year-old technology, such as conventional forks and a carburetor, seems antiquated in an age where electronic fuel injection, air forks and plug-in maps are the norm, but newness was never meant to be the CR125's charm. We proved that he could save a thrashed bike on the brink of oblivion for half the cost of a brand-new 125cc two-stroke. That, in essence, is what this bike build is all about. Great deals are buried deep within Craigslist's unending network of web pages, but it will take patience and resolve to find them. Take solace in knowing that your dream bike is out there somewhere. As the saying goes, "One man's trash is another man's treasure." Truer words were never spoken about MXA's 2005 Vertex Piston Honda CR125 two-stroke project bike.
For more information, please call (515) 270-2302 or visit www.vertexpistons.com
2005 CR125 PARTS LIST
Cylinder/head: www.varnermotorsports.com
Piston kit: www.vertexpistons.com
Top-end gasket kit: www.cometic.com
Two-stage air filter: www.unifilter.com
Clutch pack: www.hinsonracing.com
Pipe/silencer: www.fmfracing.com
Radiator hoses: www.cvproducts.com
Plastics: www.cycraracing.com
Reed cage: www.mototassinari.com
Bearings: www.pivotworks.com
Sprockets/handlebars/grips: www.renthal.com
MX32 tires: www.dunlopmotorcycle.com
Shrouds/side panels: www.mxplastic.com
Graphics kit: www.decalmx.com
Seat cover: www.motoseat.com
Radiator braces/covers: www.worksconnection.com
Brake line/rotors/wheels: www.tuskoffroad.com
Triple clamps: www.appliedrace.com
Chain: www.reginachain.it
Pre-mix: www.klotzlube.com
Suspension service: www.racetech.com
Additional support: www.rockymountainatvmc.com