THE WALKING WOUNDED OF SUPERCROSS: MXA INJURY REPORT
Click on image to enlarge
Cole Seely will take the next three weeks to get ready for the AMA 450 Nationals.
Cole Seely — Will not be racing in Vegas. Cole made an abbreviated comeback from his groin injury in New York last Saturday night, but on lap 17 he reinjured the sore muscle and finished 21st. He will be replaced by Christian Craig in Vegas. Craig will be the full-time fill-in rider for Ken Roczen in the AMA 450 Nationals.
Justin Bogle has been down several times this Supercross season—and each time has been very hard.
Justin Bogle — Justin crashed hard in practice at Met-Life Stadium last week and skipped the race, but apart from soreness in his neck and shoulder he will be back for Las Vegas.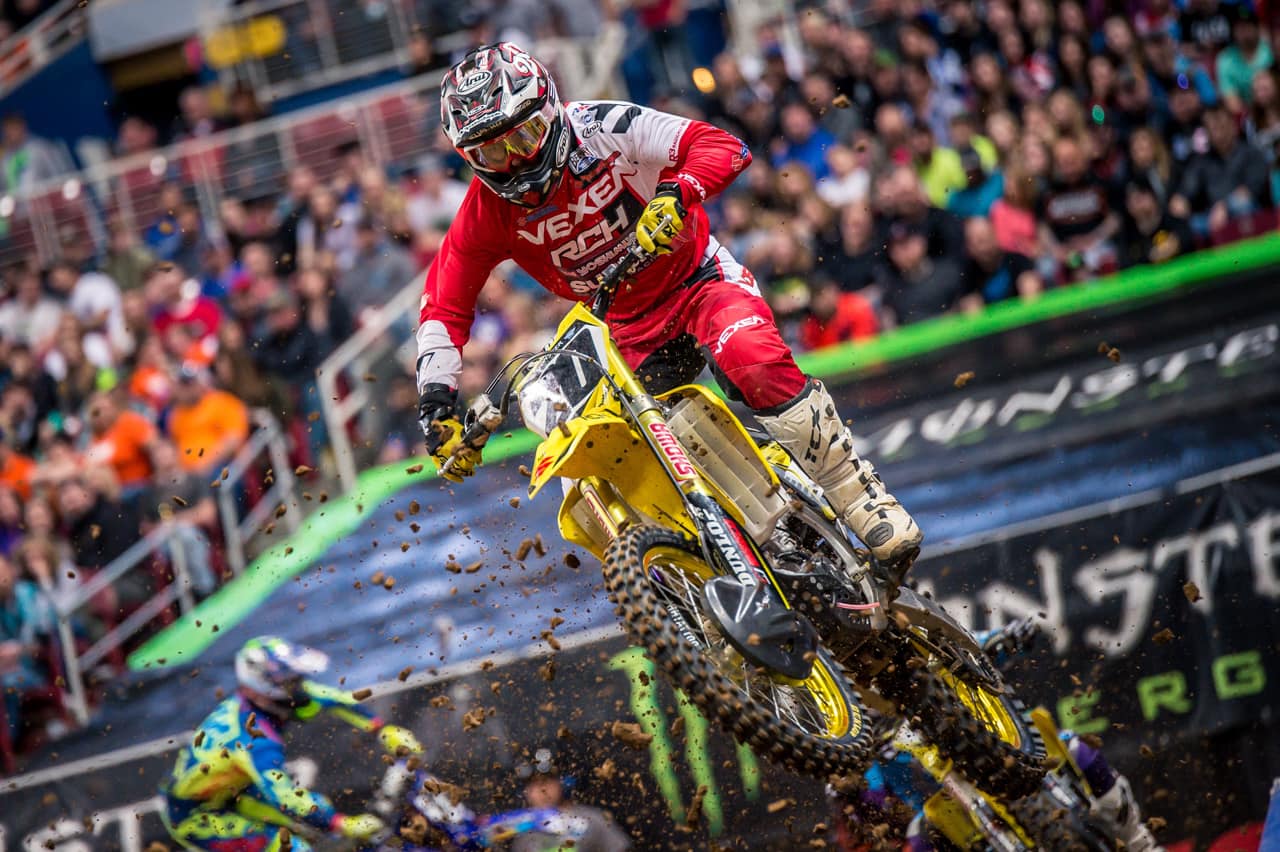 Broc Tickle and the Suzuki teams have suffered a lot in 2017 with Tickle, Bogle, Peick, Barica, Nicoletti and Bisceglia all on the sidelines at one point or another.
Broc Tickle — Fractured a bone in his wrist while testing at the Suzuki test track. He is on indefinite leave.
Trey Canard really never got chance to show what he could do as Ryan Dungey's teammate in the 2017 Supercross season—let's hope he stays healthy when he comes back for the Nationals.
Trey Canard – After a season already decimated by injuries and missed races, Trey Canard sat out the rest of the Supercross season, but, unfortunately, broke his collarbone while practicing for the outdoors.
Weston Peick is heled and testing, but he won't make his debut until Hangtown on May 20.
Weston Peick – Wrist injury that required surgery, but had the pins removed recently and will be back for the 450 Nationals.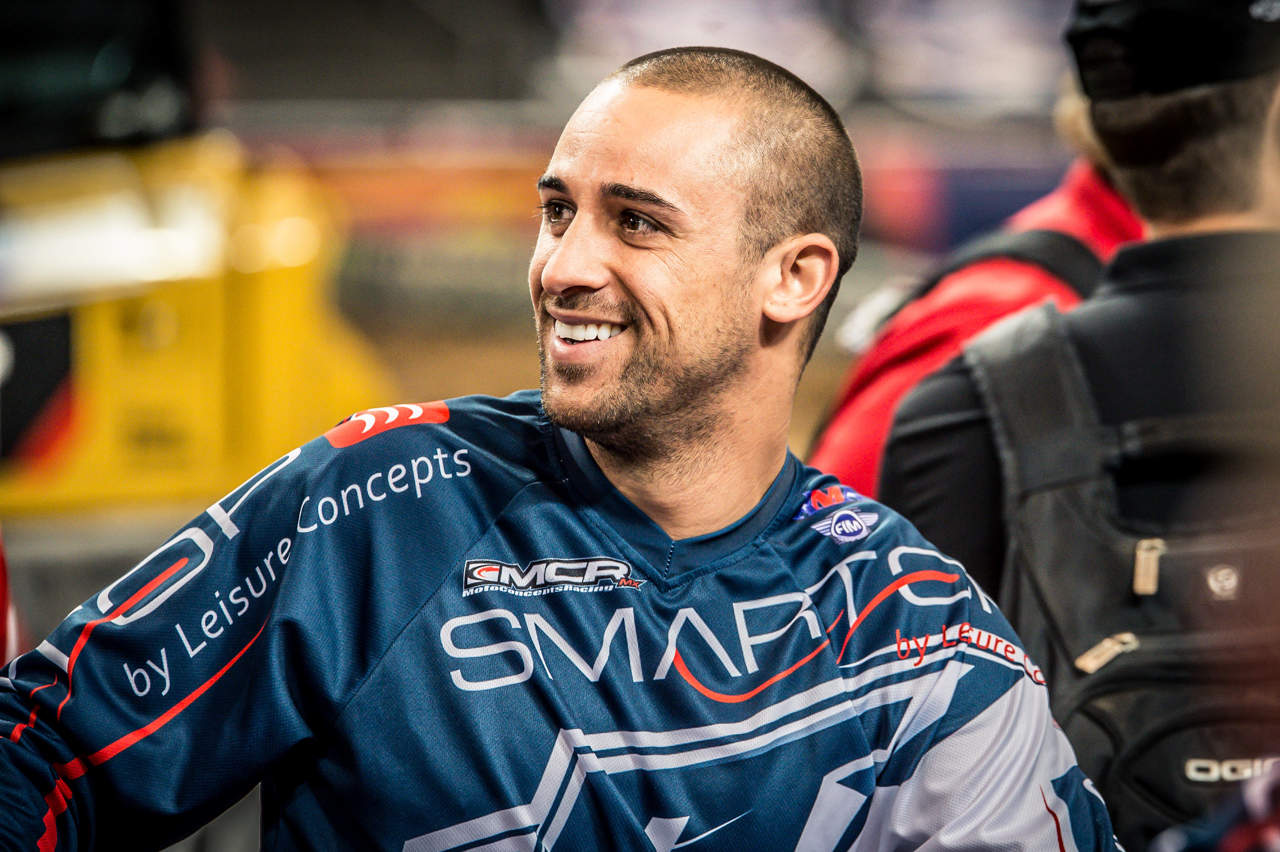 Mike Alessi broke his collarbone before St, Louis and skipped the rest of the Supercross season to get ready for the Canada Nationals (where he will race for Kawasaki). 
Mike Alessi – Broke his collarbone at Press Day before the St. Louis Supercross. Mike missed the rest of the Supercross season and the World Two-Stroke Championship (where he is the defending champion) to prepare for the 2017 Canadian Nationals, where he has a Kawasaki ride lined up.
Christophe Pourcel's heart was not in the 2017 Supercross season. Husky recognized that and gave him time off. He is scheduled to race in Canada this summer.
Christophe Pourcel – Citing lingering injuries, Husqvarna sat Christophe down and replaced him with Dean Wilson. Pourcel will race the Canadian Nationals, which start in June.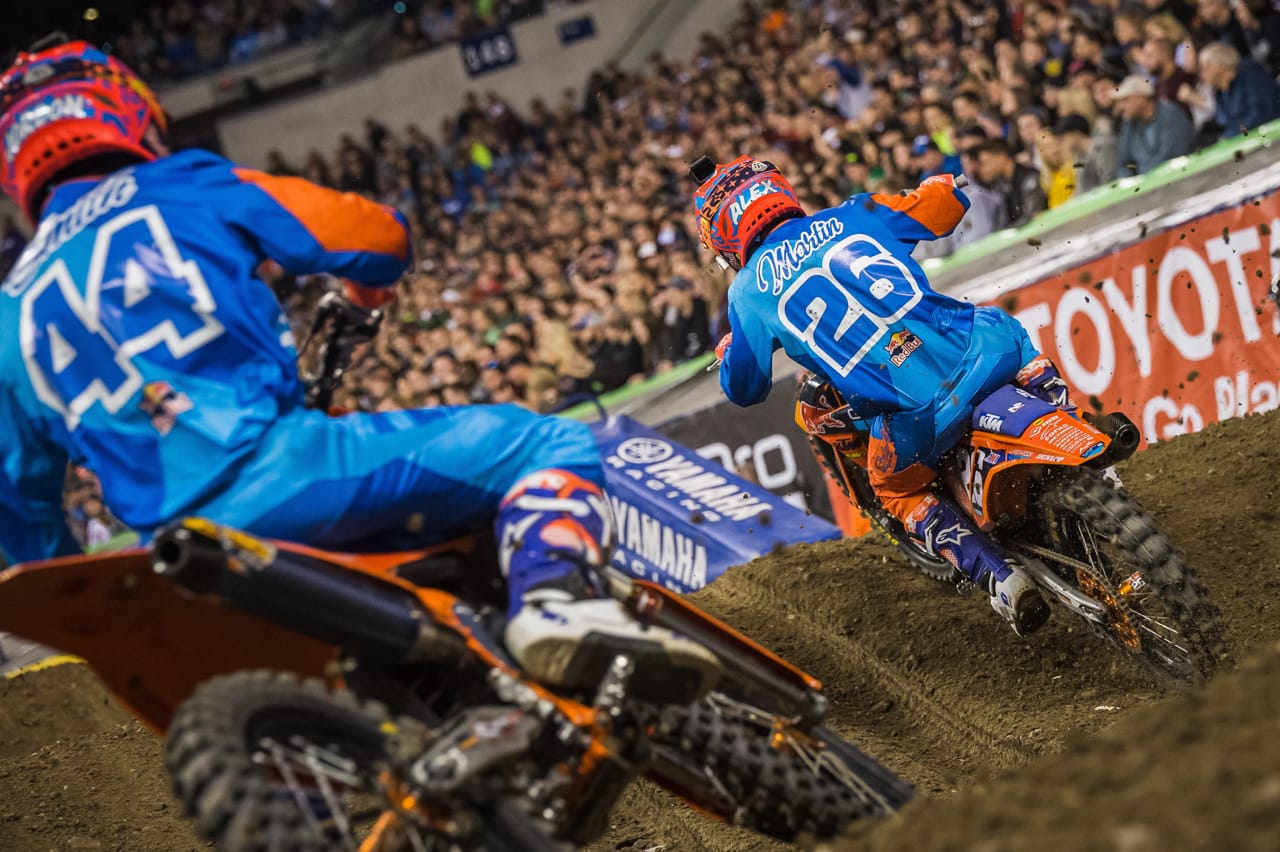 Alex Martin will join his brother Jeremy on the sidelines to wait for the AMA Nationals.
Alex Martin — Still suffering from the aftereffects of the Christian Craig incident. Alex has elected to sit out the rest of the Supercross season.

Jeremy Martin has two-year deal with Geico Honda and he is focusing on getting his AMA 250 National title back.
Jeremy Martin — The Geico Honda 250 West rider dropped out of the 250 Supercross series to get ready for the 250 Nationals.
Colt Nichols – Crashed practicing between races and suffered an MCL tear. Colt missed the start of the 2017 season with a broken femur (and switched from the 250 West to the 250 East). We saw him testing at Glen Helen last week, so he will be back for the Nationals.
Jerry Robin — A fractured rib will keep Jerry sideline for the Las Vegas round.
Cody Gilmore — Gilmore went down in the first turn in St. Louis and suffered a non-displaced fracture of his C3 and C7.
Jimmy Albertson – Crashed in qualifying for Daytona—cracked vertabrae, dislocated sternum and other injuries.
Chase Marquier — Broken shoulder blade and separated shoulder when he was landed on in Seattle.
Noah McConahay – Underwent surgery for a broke lumbar 5 vertebrae after a crash in Seattle.
Matt Biscelgia never got to race for the JGR team in the 250 West or the 250 East.
Matt Biscelgia – Originally broke his foot and switched to the 250 East. Then, when getting ready for Toronto, he crashed and broke his tib and fib.
Chase Sexton – Crashed in Atlanta and broke his femur. This was Sexton's first-ever 250 Supercross.
Benny Bloss – Crashed in Minneapolis and dislocated his shoulder and broke his upper arm. He is out until the AMA Nationals.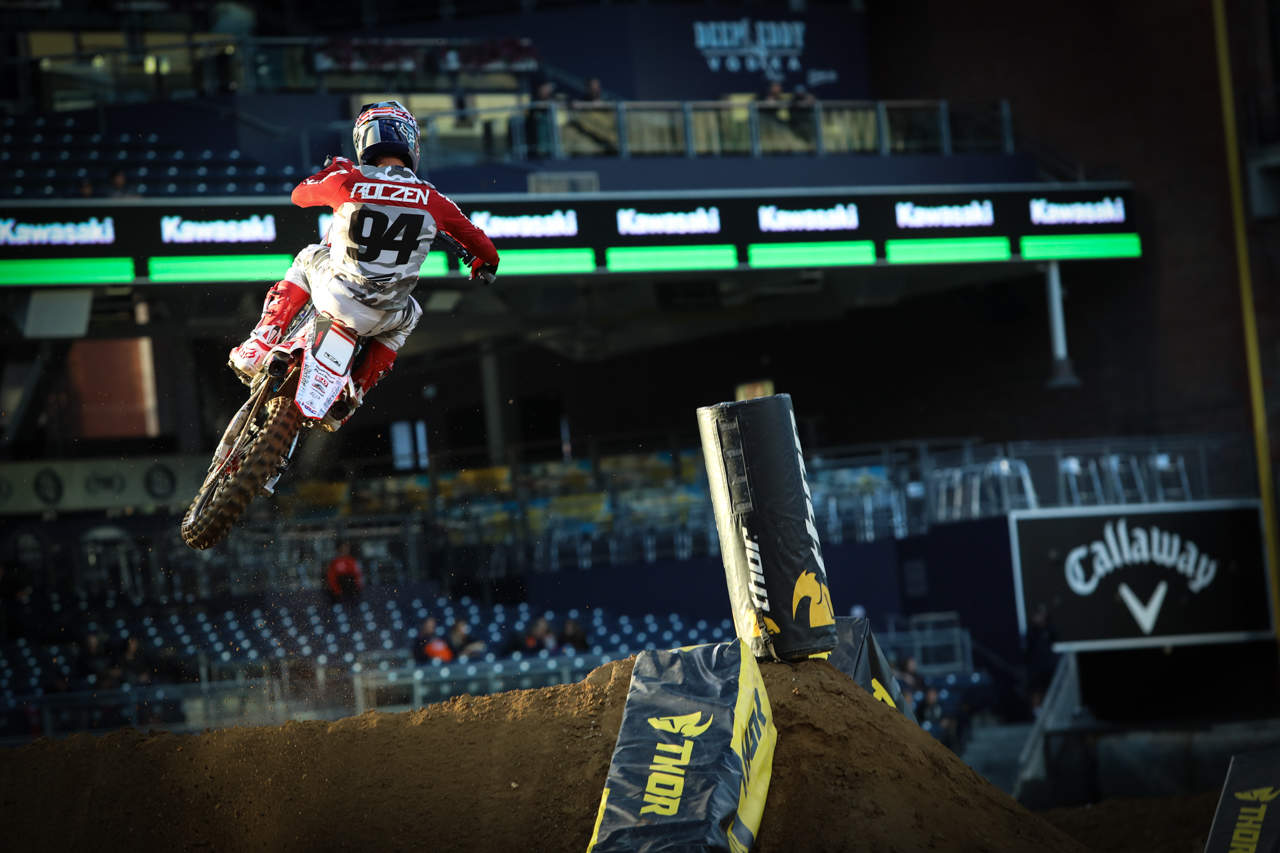 Ken Roczen faces a long recovery period from his Anaheim 2 crash.
Ken Roczen – Dislocated elbow, dislocated wrist and compound radius after his crash in A2. He will be out for the season.
R.J. Hampshire – Broken tib/fib in Toronto. Will sit out until the AMA Nationals.
Phil Nicoletti – Phil crashed in practice in Texas. Injured his ankle and had to have surgery.
Colton Aeck will be out for the rest of the 2017 season after his Dallas accident.

Colton Aeck — Was landed on in Dallas and suffered fractured vertabrae and other injuries. Out for the rest of the year.
Tommy Hahn — Because of an assortment of ills, Tommy will step aside and have Alex Ray fill-in for him (maybe permanently).
Chris Alledrege — A collapsed lung, lacerated liver and four fractured lumbar vertabra.
Logan Karnow –  Logan crashed during Detroit's 250 East qualifying and underwent surgery for two fractured vertabrae.
Nick Gaines — Broke his collarbone in Minneapolis.
Dustin Pipes – Broke his collarbone in Detroit.
Photos: Brian Converse and Daryl Ecklund