WALKING WOUNDED OF SUPERCROSS: MXA'S INJURY REPORT
Click on image to enlarge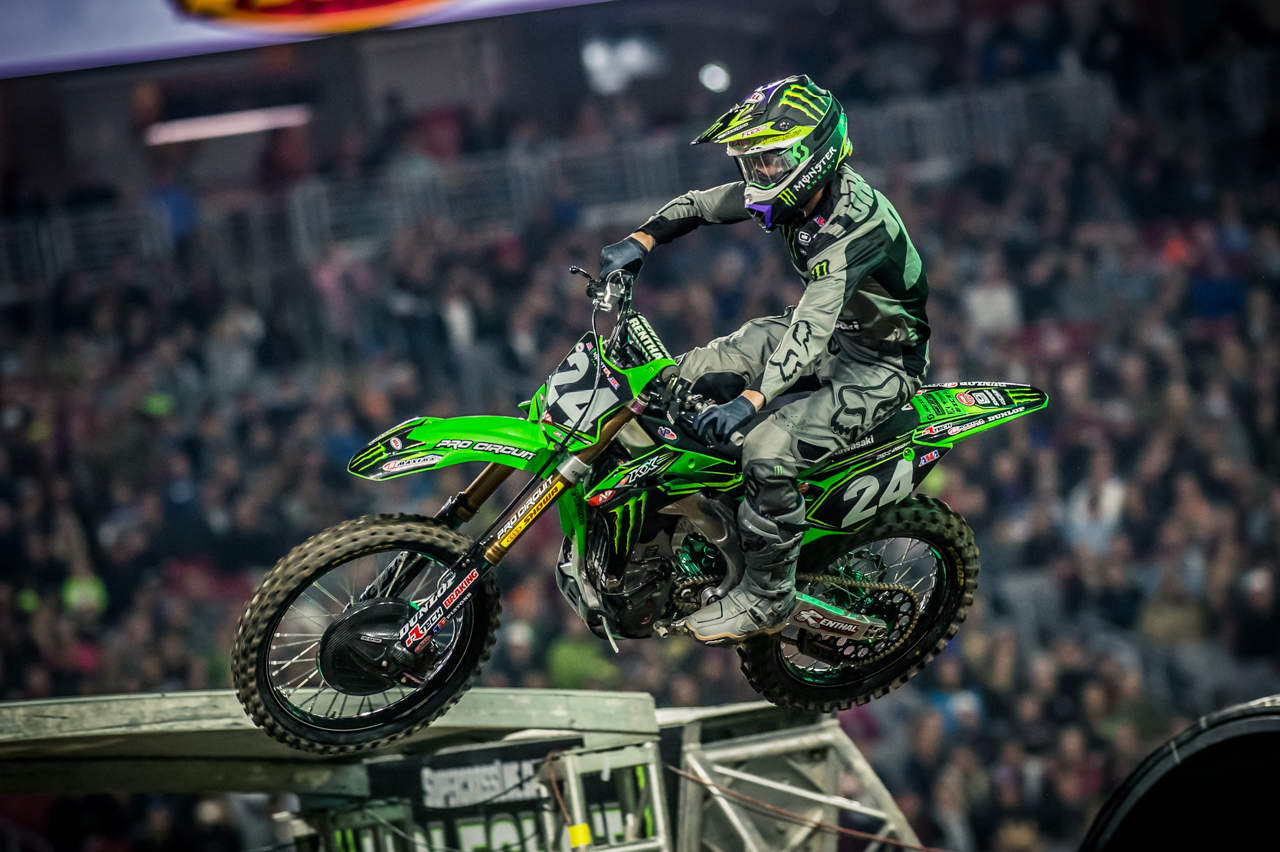 Austin Forkner sat out Seattle to ensure that his hip will be ready for the AMA 250 Nationals. He might be back in Salt Lake City.
Austin Forkner — Hurt his hip during a weekday test session. Will skip Seattle and be evaluated week by week for Salt Lake City and Las Vegas.
Cole Seely — Torn adductor muscle. He will be week to week, but might be out for the rest of the Supercross season.
Chris Alledrege — A collapsed lung, lacerated liver to four fractured lumbar vertabra.
Chase Marquier — broken shoulder blade and separated shoulder when he was landed on in Seattle.
Noah McConahay – underwent surgery for a broke lumbar 5 vertebrae after a crash in Seattle.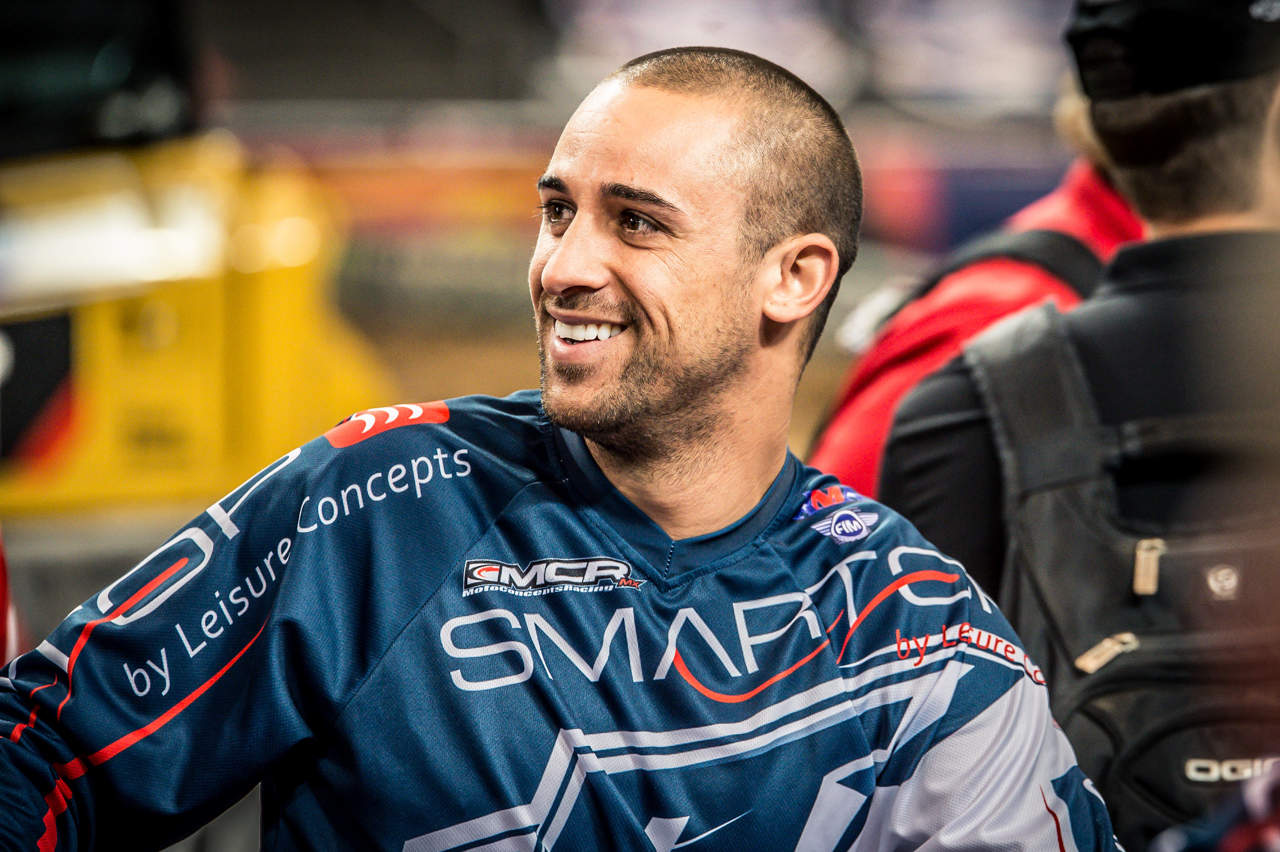 Mike Alessi really wanted to repeat as the World Two-Stroke Champion, but that race is on Saturday. Photo: Brian Converse
Mike Alessi – Broke his collarbone at Press Day before the St. Louis Supercross. Mike will most likely miss the rest of the Supercoss season, the World Two-Stroke Championship (where he is the defending champion) and start preparing for the 2017 Canadian Nationals, where he has a Kawasaki ride lined up.
Cody Gilmore — Gilmore went down in the first turn in St. Louis and suffered a non-displaced fracture of his C3 and C7.
Jeremy Martin — The Geico Honda 250 West rider will miss the Seattle round of the 250 West this weekend to heal up from a mid-week practice crash. He says that he hopes to be back for Salt Lake City on April 22.
Weston Peick – Wrist injury that required surgery, but had the pins removed recently and will be back for the 450 Nationals.
Jimmy Albertson – Crashed in qualifying for Daytona—cracked vertabrae, dislocated sternum and other injuries.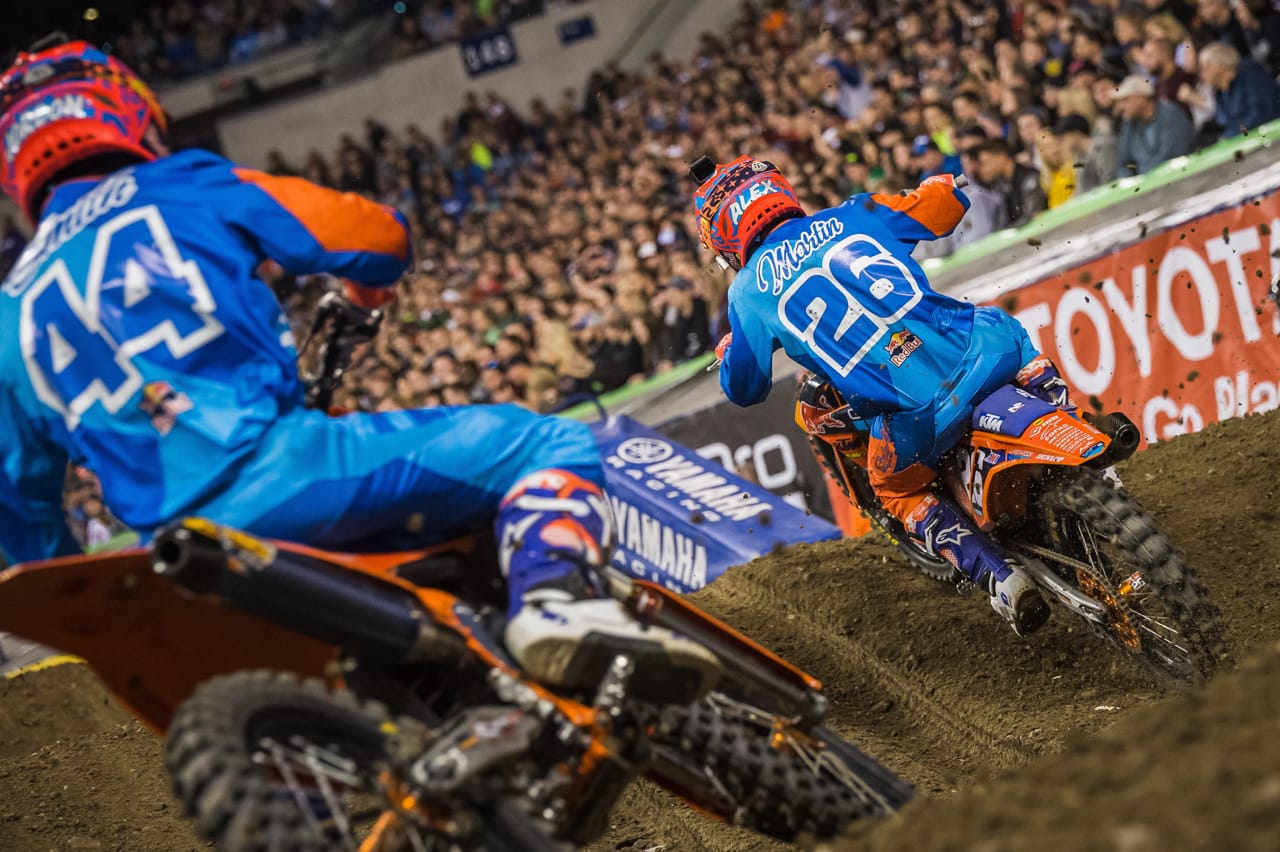 Alex Martin will have to turn his focus to the AMA 250 Nationals after missing a couple races.
Alex Martin — Still suffering from the aftereffects of the Christian Craig incident. Will wait for the 250 East to return in New York.
Colt Nichols – Crashed practicing between races and suffered an MCL tear. Colt missed the start of the 2017 season with a broken femur (and switched from the 250 West to the 250 East).
Cameron McAdoo – Will sit out until New York to let his cut hand heal.
Phil Nicoletti – Phil crashed in practice in Texas. Injured his ankle and had to have surgery.
Trey Canard is going to wait for the Nationals on May 20.
Trey Canard – After a season already decimated by injuries and missed races, Trey Canard will sit out the rest of the Supercross season with a virus. He will be at Hangtown.
Matt Biscelgia – Originally broke his foot and switched to the 250 East. Then, when getting ready for Toronto, he crashed and broke his tib and fib.
Chase Sexton – Crashed in Atlanta and broke his femur. This was Sexton's first-ever 250 Supercross.
Benny Bloss – Crashed in Minneapolis and dislocated his shoulder and broke his upper arm. He is out until the AMA Nationals.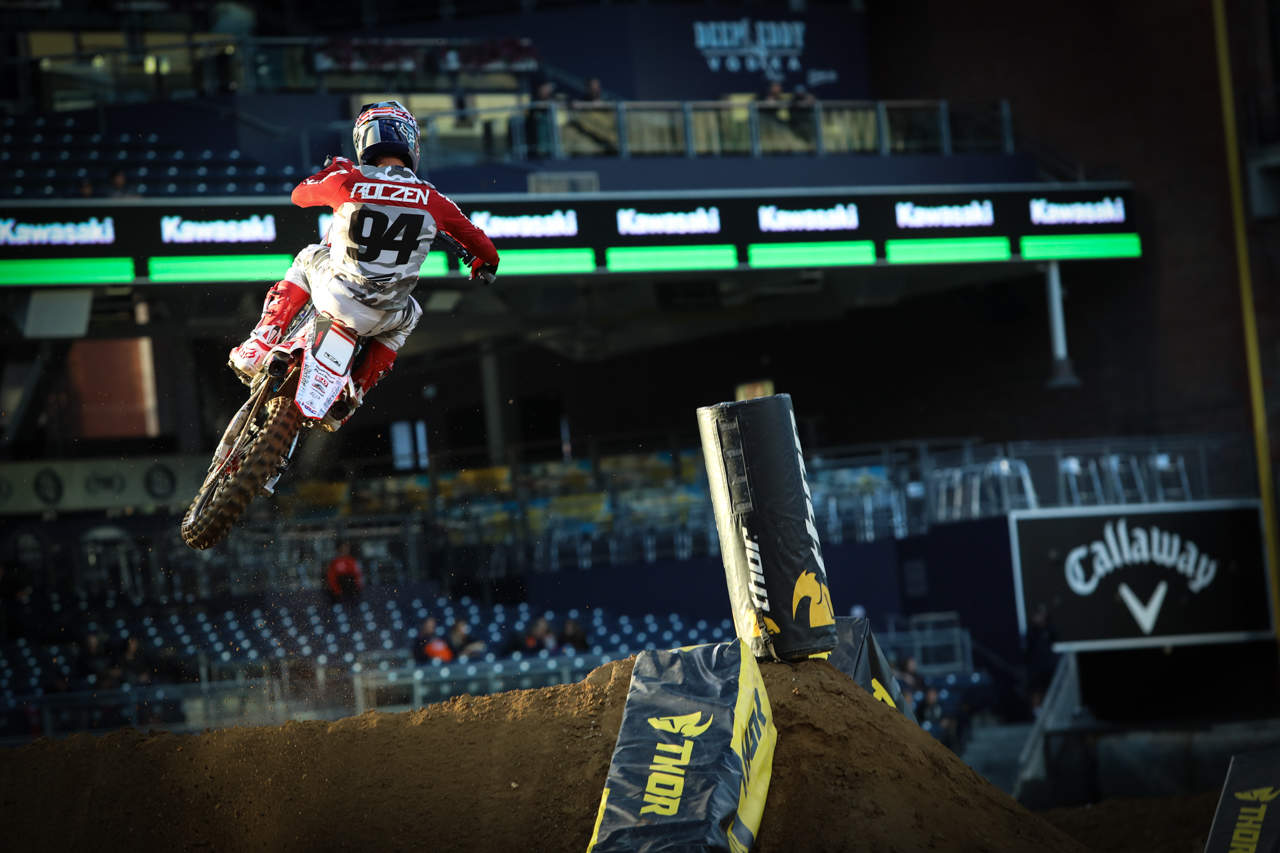 Ken Roczen is slowly recovering and has finally finished all of the surgeries on his arm. He still has a long recovery period.
Ken Roczen – Dislocated elbow, dislocated wrist and compound radius after his crash in A2. He will be out for the season.
Christophe Pourcel – Citing lingering injuries, Husqvarna sat Christophe down and replaced him with Dean Wilson. Pourcel will race the Canadian Nationals, which start in June.
R.J. Hampshire – Broken tib/fib in Toronto. Will sit out until the AMA Nationals in May.
Nick Gaines — Broke his collarbone in Minneapolis.
Dustin Pipes – Broke his collarbone in Detroit.
A broken femur has sidelined Tyler Bowers and his 51Fifty Z250F, but he wants to come back this weekend, but more likely will be back in Salt Lake City in two weeks

Tyler Bowers – Cracked his femur in Phoenix, but "didn't need surgery because he already had a rod in there." Tyler wanted to return for Seattle, but expect him in Salt Lake City.
Mitchell Oldenburg – Broke his collarbone two months ago. He will return to action in Seattle.
Tommy Hahn — Because of an assortment of ills, Tommy will step aside and have Alex Ray fill-in for him (maybe permanently).
Colton Aeck — Was landed on in Dallas and suffered fractured vertabrae and other injuries. Out for the rest of the year.
Logan Karnow –  Logan crashed during Detroit's 250 East qualifying and underwent surgery for two fractured vertabrae.
Photos: Brian Converse and Daryl Ecklund