WATCH: CHASE SEXTON'S HUGE CRASH AT SEATTLE SUPERCROSS (HE IS OK)
https://www.instagram.com/p/CbldrboARa9/
WATCH: CHASE SEXTON'S HUGE CRASH AT 2022 SEATTLE SUPERCROSS
If you are viewing this on iPhone, click here to watch the video.
Chase Sexton had a massive crash at the 2022 Seattle Supercross in the final qualifying session. Amazingly, he is ok! After watching the wreck in slow motion, it appears that he attempted to shift up mid-air, but missed a shift, putting his transmission into a false neutral. This meant that he had absolutely no power going to the rear wheel when he landed on the table top. As soon as he landed, his bike slowed and his feet flew off the pegs, throwing him over the bars and his bike into a cartwheel. Amazingly, he remounted the bike and finished the practice, ending the session with the fifth best qualifying time in the 450 class.
Photos by Trevor Nelson
COOPER WEBB'S CRASH: 
CHASE SEXTON'S CRASH: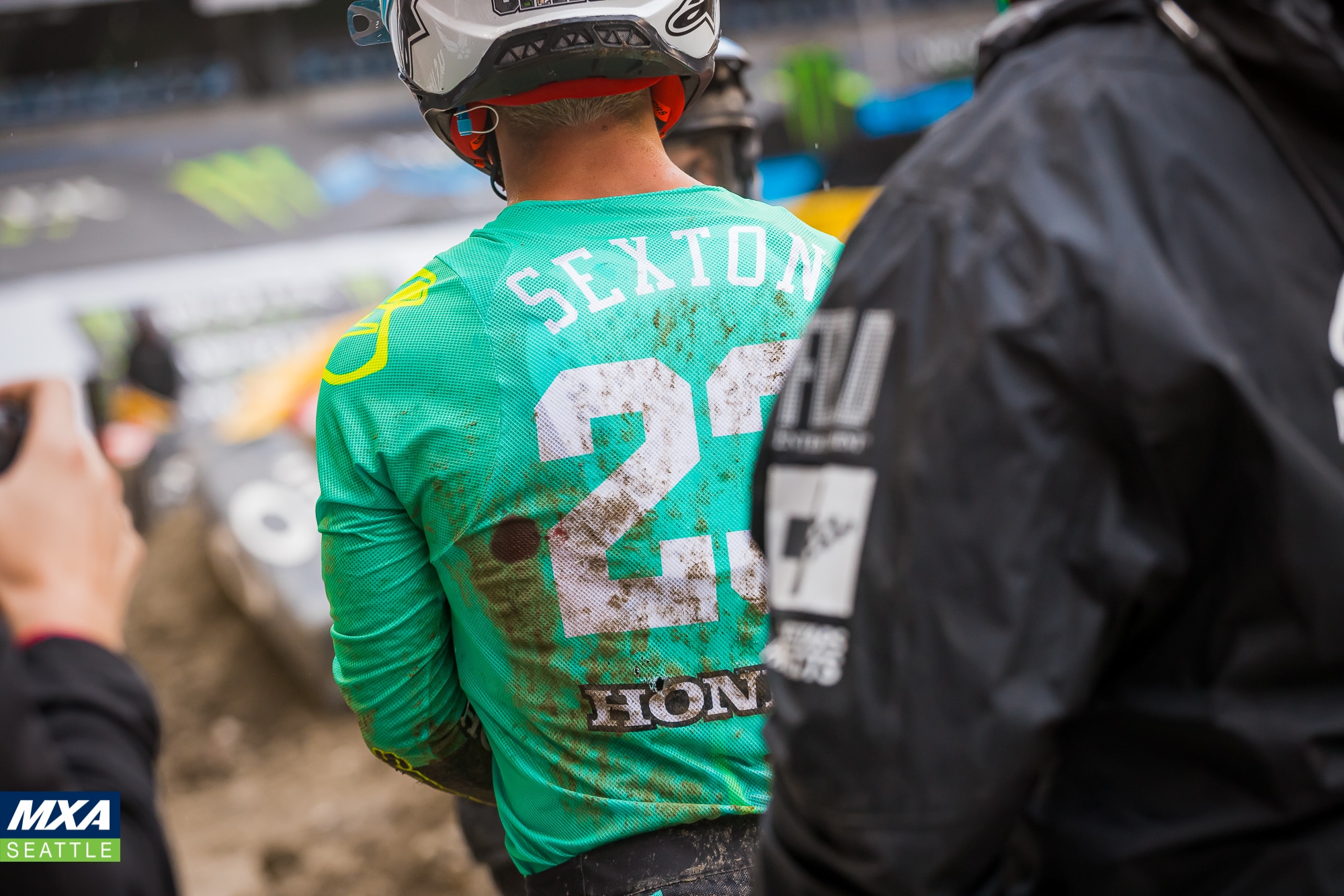 Thankfully both riders finished the practice. Click below for more MXA coverage from Seattle.