WATCH THE 2023 OAKLAND SUPERCROSS 250/450 HIGHLIGHTS IN UNDER 3 MINUTES
JETT LAWRENCE TRIES TO WIN THE 250 WEST WITHOUT RUSHING
250 WEST RESULTS: OAKLAND SUPERCROSS
1. Jett Lawrence…Hon
2. R.J. Hampshire…Hus
3. Cameron McAdoo…Kaw
4. Levi Kitchen…Yam
5. Pierce Brown…Gas
6. Enzo Lopes… Yam
7. Max Vohland…KTM
8. Mitchell Oldenburg…Hon
9. Cole Thompson…Hon
10. Mitchell Harrison…Gas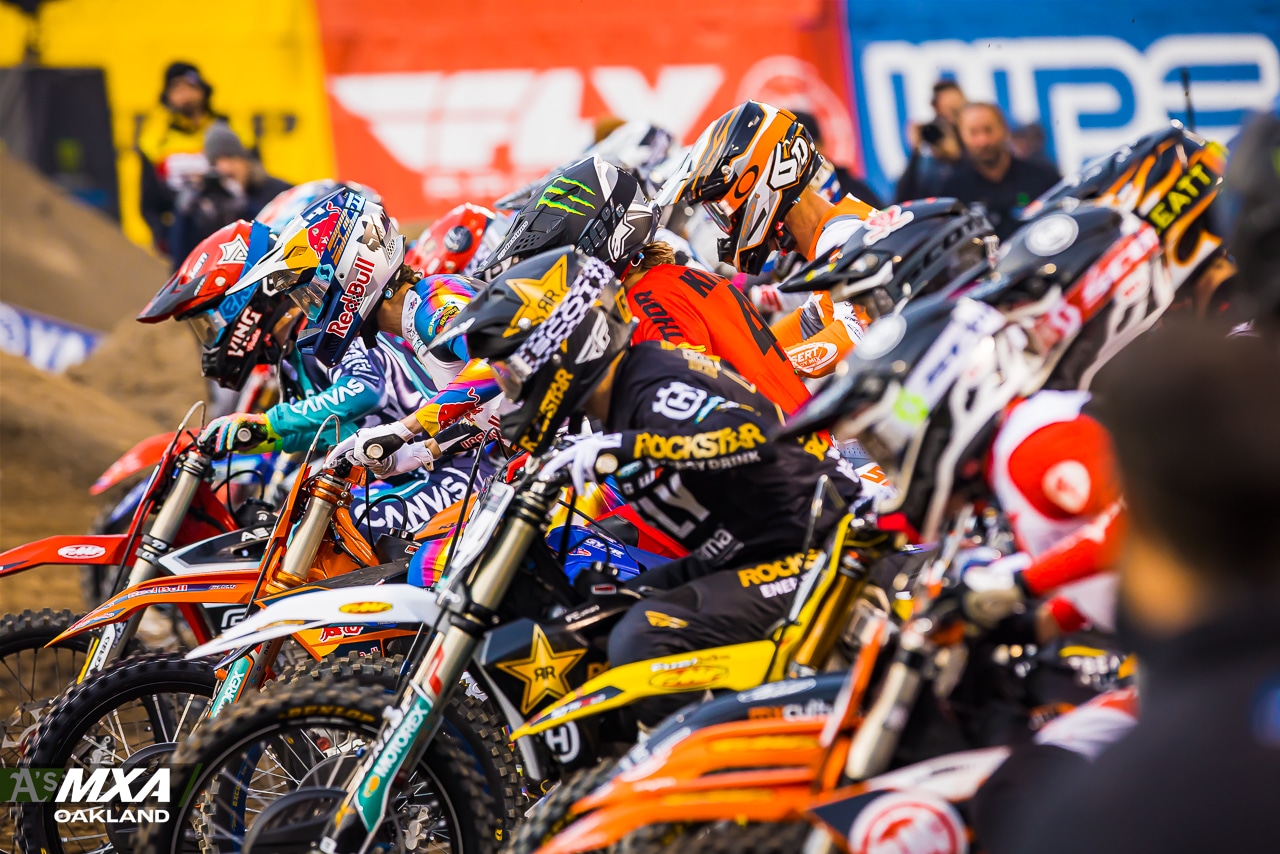 If you made it through timed qualifying without getting injured, you were moved directly to the night program. Every hopeful Supercross racer, who has struggled to get into the night show, will be kicking themselves for not going to Oakland.
AMA 250 WEST POINTS STANDINGS
(after Oakland)
1. Jett Lawrence..101
2. R.J. Hampshire…81
3. Cameron McAdoo…80
4. Mitchell Oldenburg…69
5. Levi Kitchen…63
6. Enzo Lopes…63
7. Stilez Robertson…52
8. Max Vohland…52
9. Pierce Brown…51
10. Dylan Walsh…49
ELI TOMAC WINS 450 CLASS, CHASE SEXTON CRASHES & COOPER WEBB WAS REELING TOMAC IN

450 RESULTS: OAKLAND SUPERCROSS
1. Eli Tomac…Yam
2. Cooper Webb…KTM
3. Chase Sexton…Hon
4. Aaron Plessinger…KTM
5. Jason Anderson…Kaw
6. Justin Barcia…Gas
7. Christian Craig…Hus
8. Joey Savatgy…Kaw
9. Colt Nicholls…Hon
10. Justin Cooper…Yam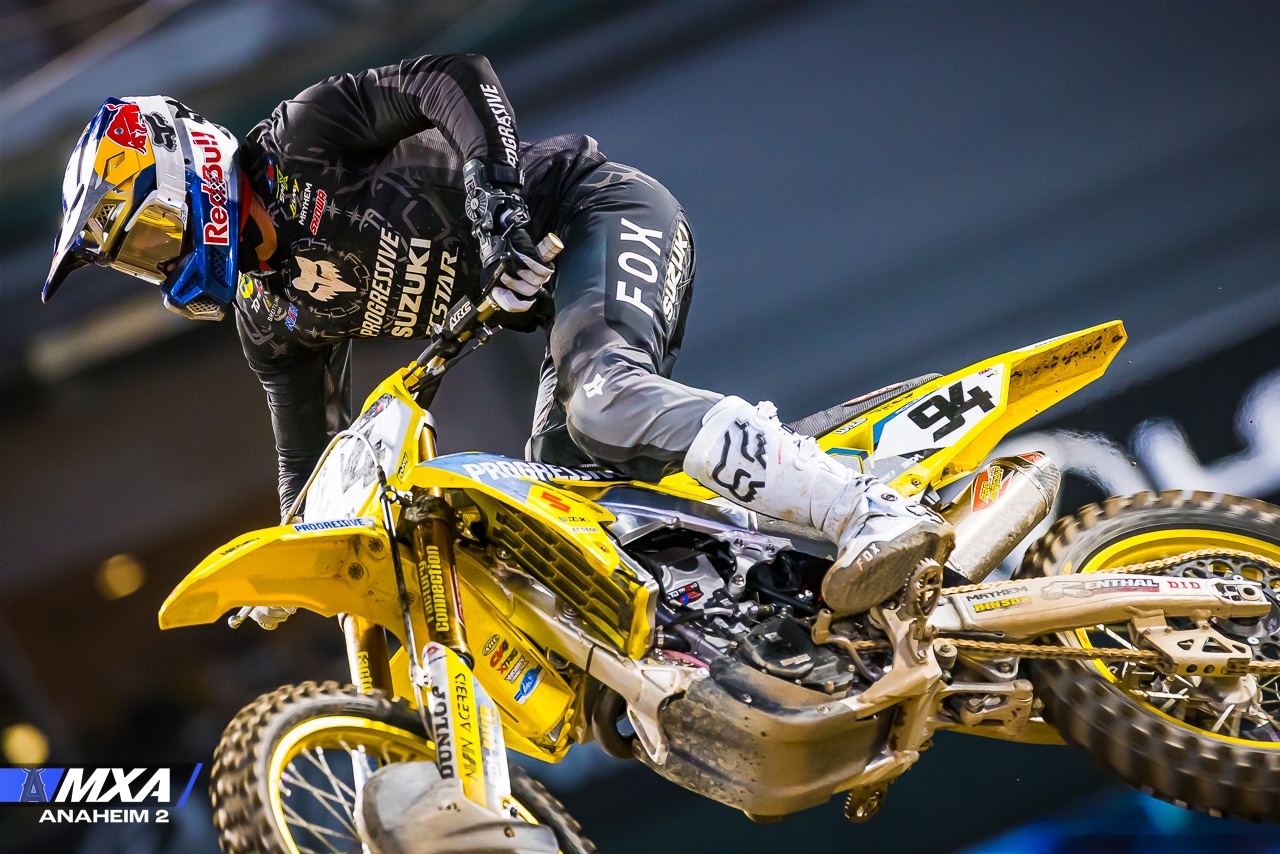 Ken Roczen had his worst race of 2023. He finished 11th.
AMA 450 SUPERCROSS POINTS STANDINGS
(after Oakland)
1. Eli Tomac…139
2. Cooper Webb…132
3. Chase Sexton…132
4. Jason Anderson…111
5. Ken Roczen…104
6. Aaron Plessinger…104
7. Justin Barcia…97
8. Joey Savatgy…82
9. Colt Nichols…75
10. Christian Craig…75