WE ASK BIG NAMES WHAT THEY WOULD CHANGE ABOUT SUPERCROSS? THEIR ANSWERS MAY SURPRISE YOU
Imagine that the reigning Motocross King ran into some problems with an intern and was removed from office, and you were called on to take his place as King of Motocross. The good news is that you just inherited one great kingdom. Your subjects will unquestioningly obey all of your commands. The castle's vault is flush with cash. The castle is surrounded by rolling green hills and tacky black dirt. This is the land of opportunity, and you are the opportunist. We painted this picture for a mix of motocross movers and shakers. Then we asked them, "If you were King, what would you change about motocross?"
CHANGE IT UP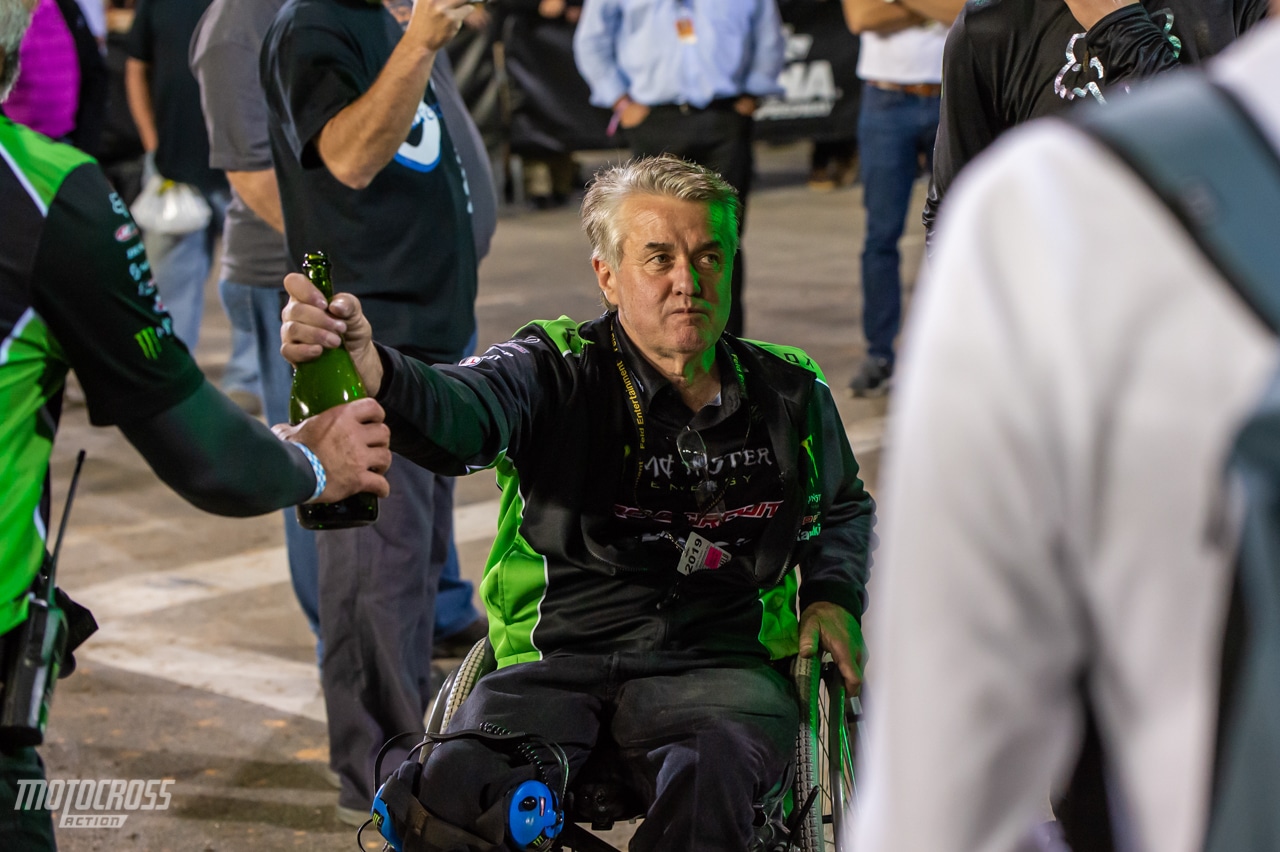 "I don't have one big change in mind, I have lots of little changes. I wouldn't let people use "can't do that" or "tried that once" as an excuse not to change things. Supercross tracks would be substantially different every week. I would move the victory podium closer to the people. When you saw riders on the podium, you'd see a giant crowd behind them just like at Formula 1 races. I'd increase the purse." —Mitch Payton-Owner Pro Circuit Racing.
FOOD FOR THOUGHT
"I'd reduce the cost of hot dogs at the concession stand." —Bevo Forte-100% Goggles rep.
SHORTENED WORK DAY
"I would change the current supercross format of practice in the morning and racing at night. The riders would come in around three o'clock, have an hour of practice and go ahead and start the races. The day is so stretched-out now that come at seven o'clock at night, I'm ready to go to sleep. Next, I'd give a lot more passes to the riders for their family and friends. Especially at the rider's local races. Then I'd do something about the purses. The winner has to make a lot of money because the fans want to see that. When Tiger Woods is putting at a Skin's game for $250,000, people are not going to change the channel." —Jeremy McGrath-Five-time Supercross Champion.
WORKS BIKES AND SCHOOL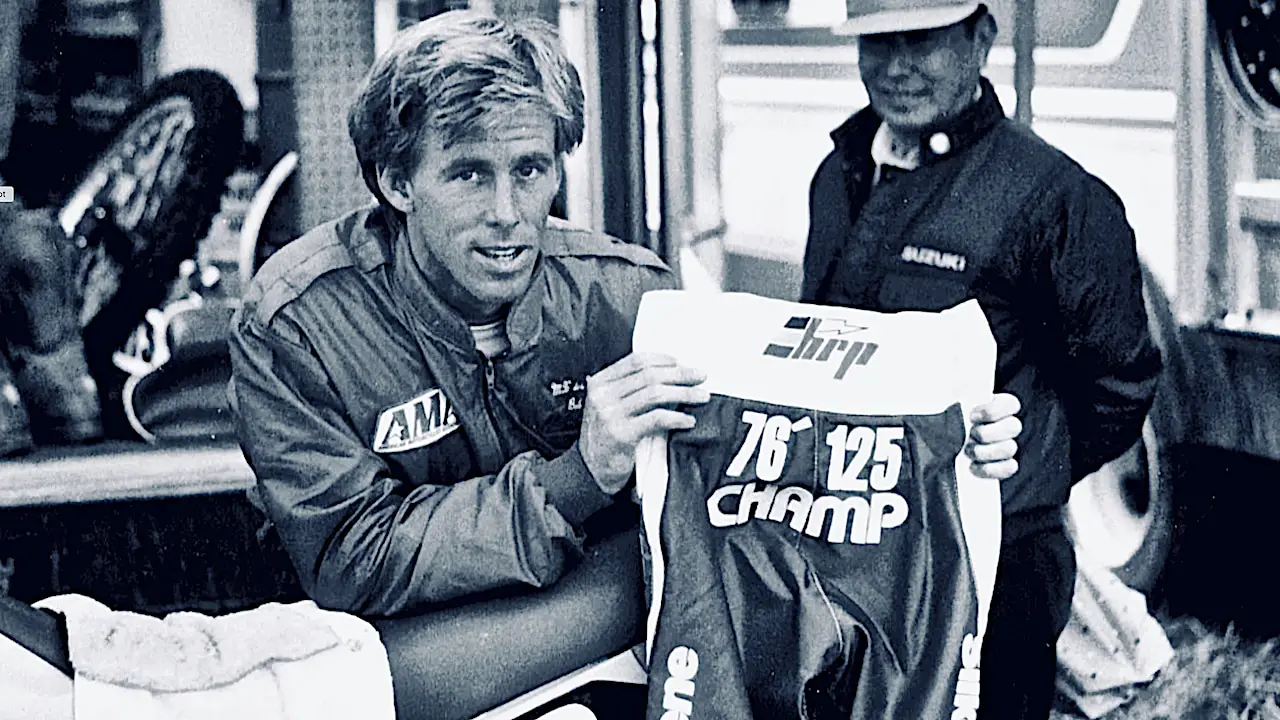 "I'd make two immediate changes: (1) Unless you have a High School diploma and are over eighteen years old, you don't get to race the Nationals. (2) I'd abolish the production rule. The production rule has slowed progress. It hasn't done a darn thing. Everybody is cheating anyway. The only way to save a privateer is for the privateer to ride good and get a factory ride. If you get a factory ride, you deserve the best. If you can't get a factory ride, call daddy and have him send you some more money." —Bob Hannah-Six-time National Champion.
CLOSE THE GAPS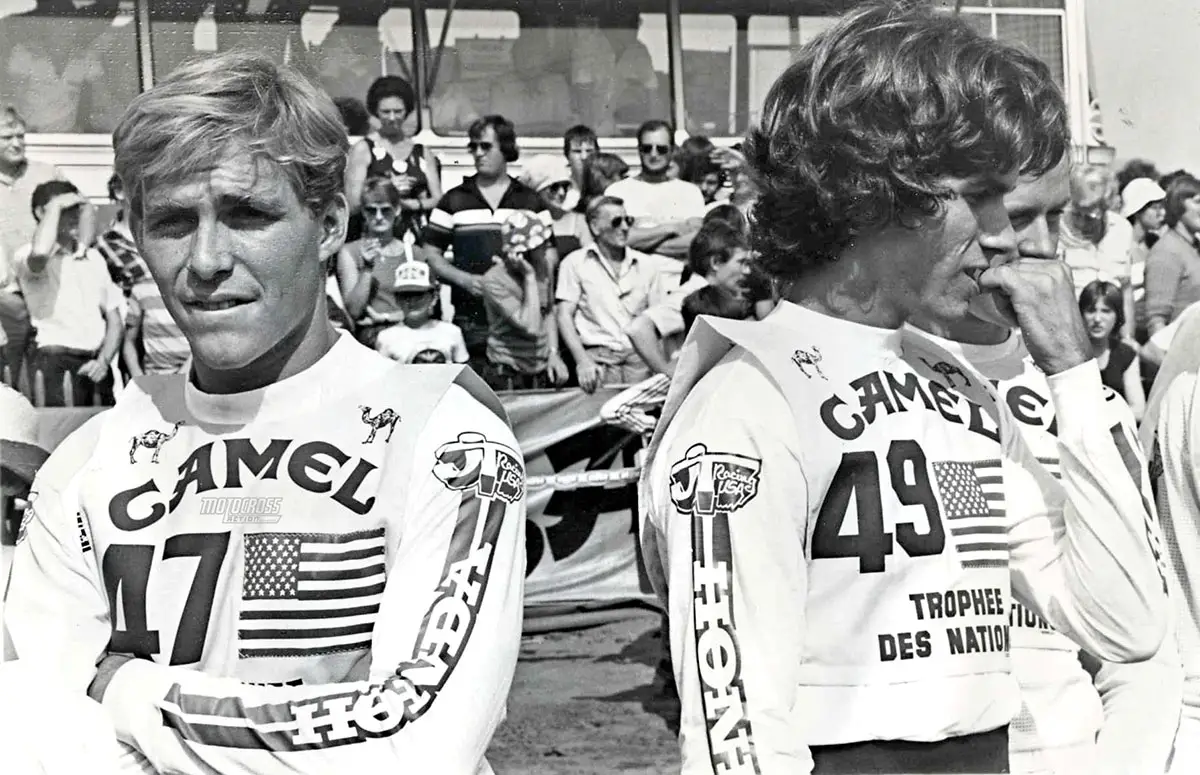 "I'd require pit stops. Mandatory gas stops. Once you force teams to get gas, they'll figure out a way to change tires or adjust the clutch too. The TV cameras could shoot close-ups on the action in the pits. Viewers could read sponsor's names on the rider's sleeves. Viewers would see a more human level instead of a helmet going around the track. Pit stops would also tighten-up the racing. A guy who got stuck behind a crash the first lap would have a chance to close the gap." —Danny LaPorte-Former 250 World and 500 National Champion.
PLACES FOR RACIN'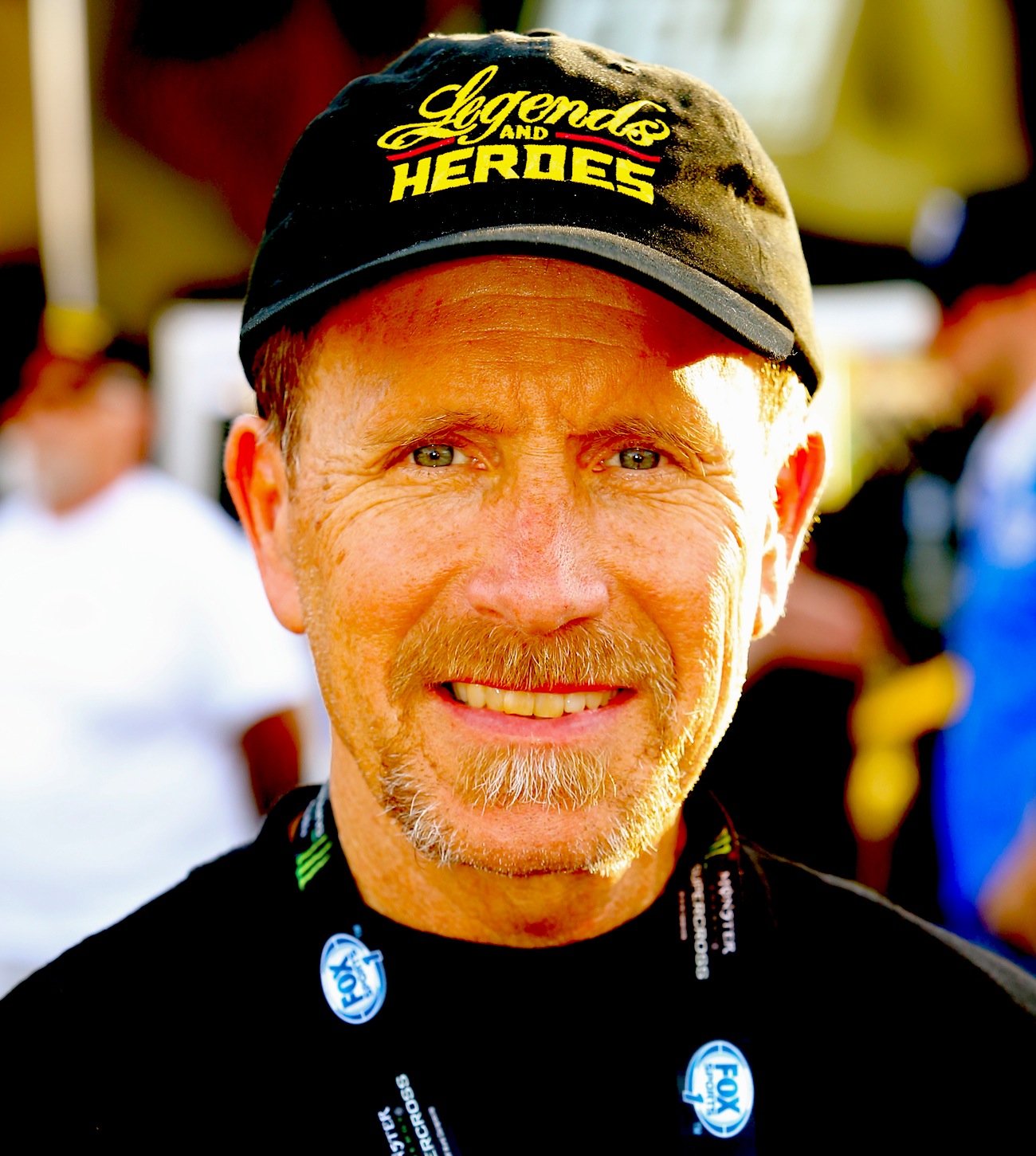 "There would be a motocross track within 30 minutes of everybody in America. If I saw a valley or a piece of property with big hills, I'd have a National track put on it surrounded by grass hills, nice grandstands and a PA system you could hear. We're talking a high-class facility that the fans and racers would love go to." —Gary Semics-Team Honda and Kawasaki rider.
SUE ME/SUE YOU BLUES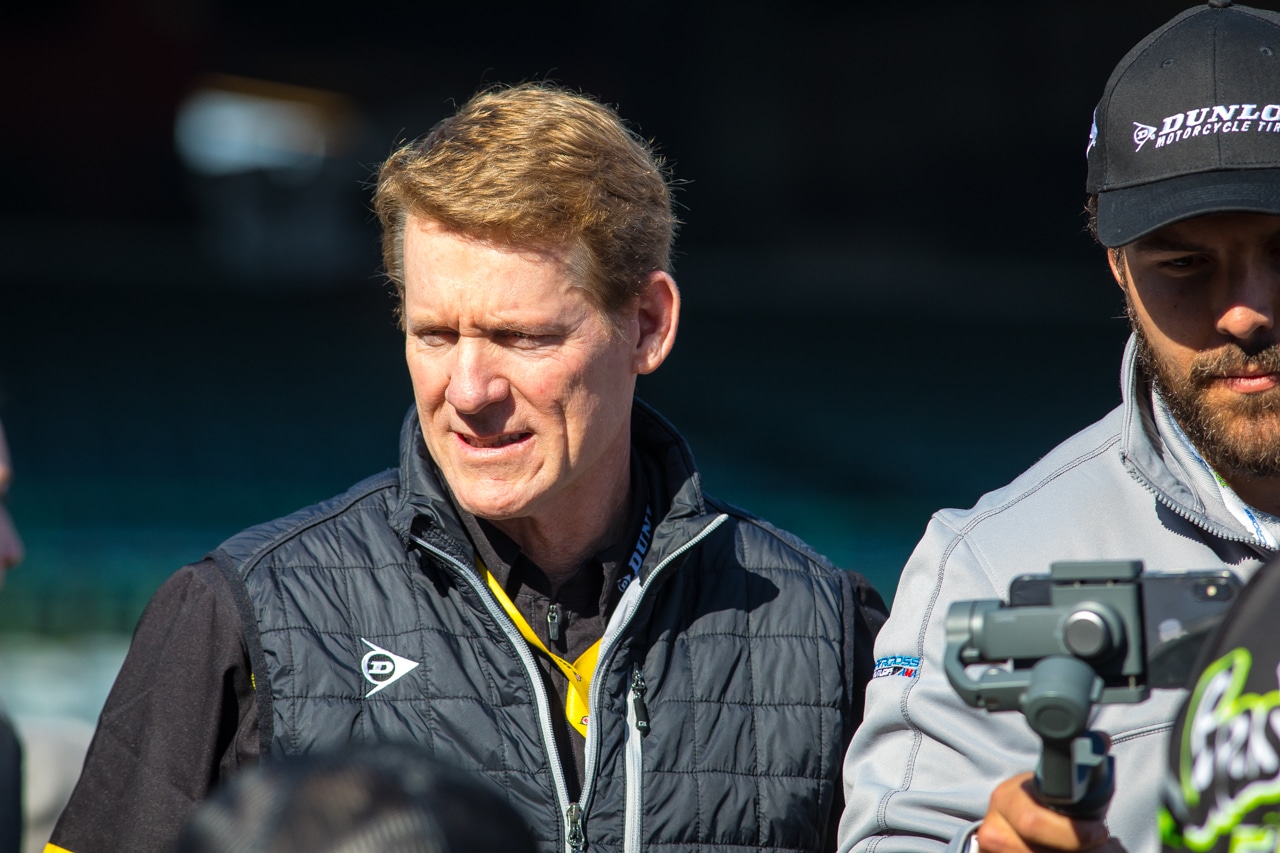 "I would reduce the number of attorneys in the United States by 95 percent. Frivolous lawsuits would no longer be tolerated. Everyone would take responsibility for their own actions. Motocross would instantly be more accessible to everybody. The price of entry fees, motorcycles, parts and equipment would drop. More riding areas would open. We'd enjoy more racing. Then I'd establish the 40+ class as the most important class and it would pay millions in purse." —Broc Glover-Six-time National Champion.
WORKS FOR ME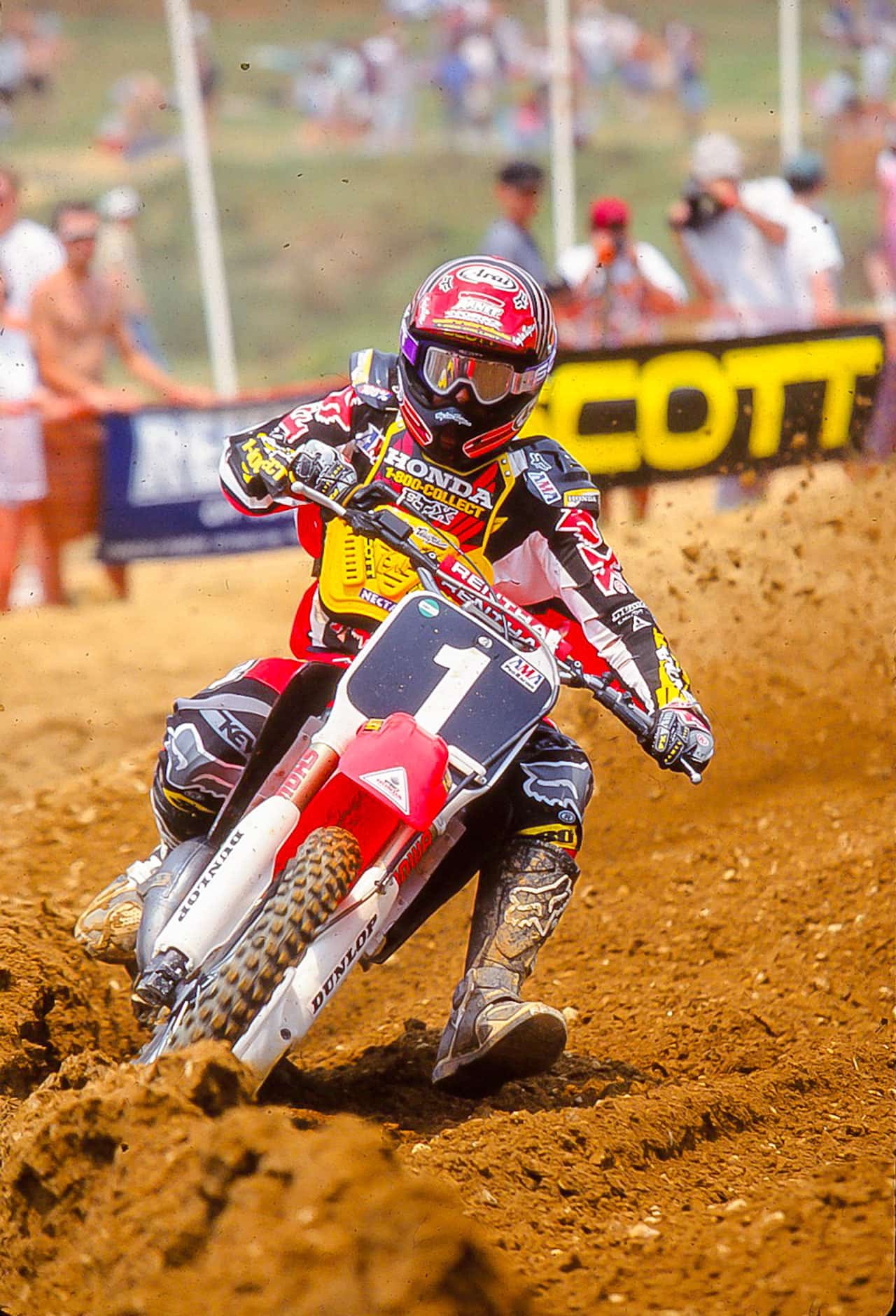 "I'd make everyone ride longer motos. It wouldn't necessarily be better for the fans, but it would have been better for me (laughter). It might be better for the fans, though, because racing always gets better near the end of the moto." —Steve Lamson-Two-time 125 National Champion.
SHOW A LITTLE CLASS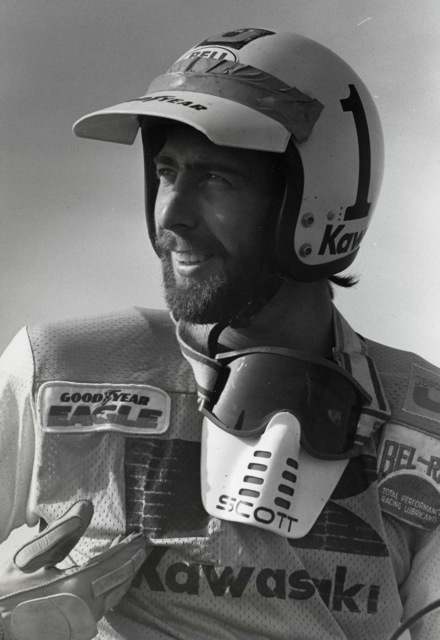 "I would command today's riders to think more maturely. I'm not taking anything away from them, but I'd like to see them all act more professionally. When being interviewed, they would promote the sport better and they would talk about each other in a good way. They would show more respect for their own sport. I saw a top rider accepting an award and he was not dressed properly. Then you see riders dressed to the hilt-but in purple suits and pink hair! I'm all for individuality, but I'd make them use their heads. Take a look at NASCAR. They are a wild bunch of guys, but you see them at an awards dinner and everyone is in a tux. NASCAR has told their guys, "Be as wild as you want when you're driving, but when you're at this event or on television, you're gonna represent us professionally." —Jimmy Weinert-Three-time National Champion.

SHUT DOWN THE AMA

"I'd abolish the AMA. I see them as an anti-American organization. They run their business like socialists. They want total control. Every decision is made by a committee, but just try to get an idea reviewed by a committee that meets once a year. Nothing happens." —Dean Dickinson-Owner R&D Racing.
AGAINST THE GRAIN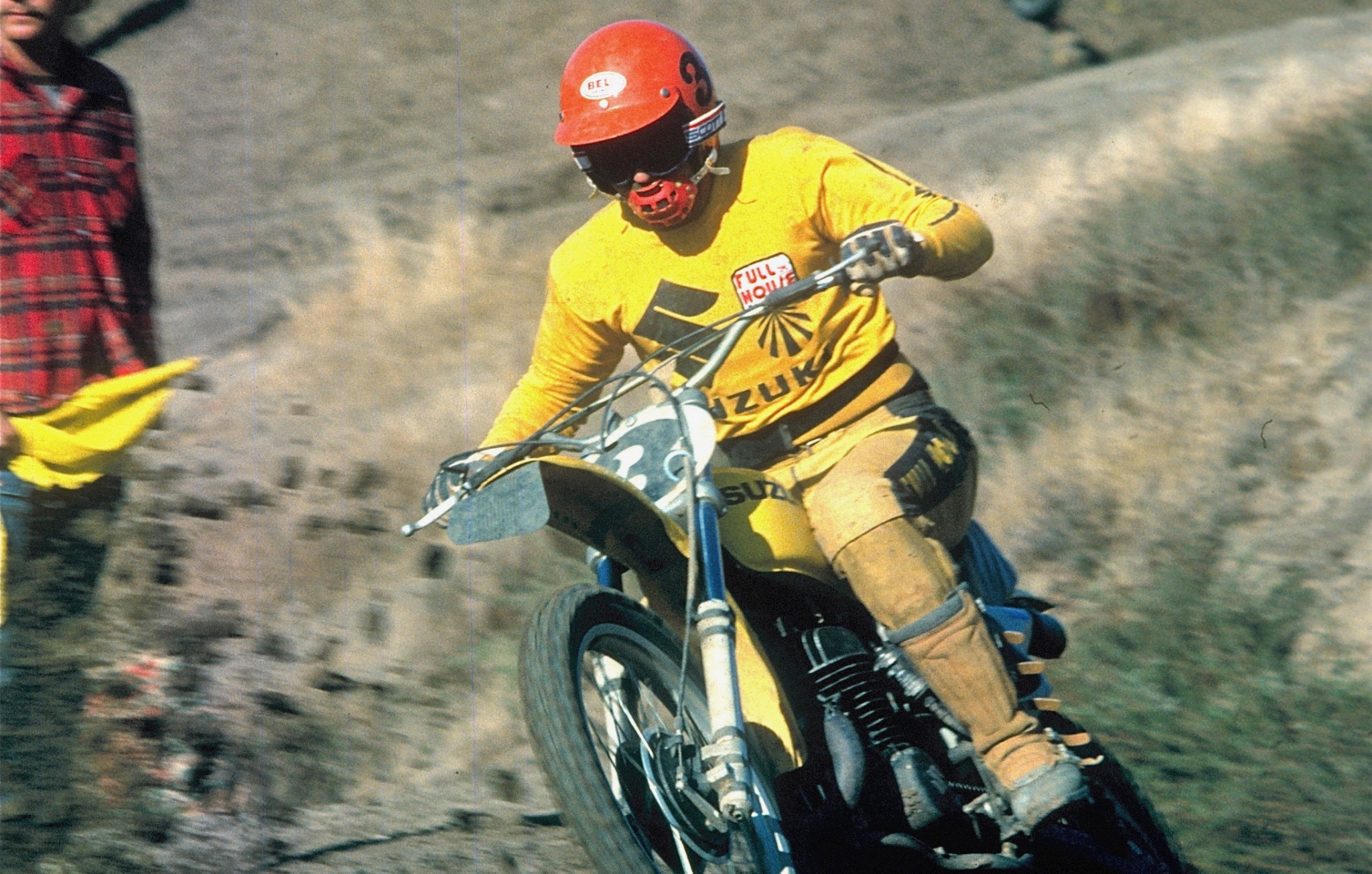 "I know this goes against the grain (and I consider myself a purist), but I'd change the Nationals to one moto. There would be heats, semis, a last chance and a final, just like supercross. Guys have to race under this format through the Supercross series. It is all or nothing. Supercross started as motocross brought indoors. We used to race three motos at a supercross. I remember winning the last moto at the L.A. Coliseum and the fans thought I won. Supercross made the appropriate changes to create a sport more appealing to the spectator-instead of forcing them to figure out a points system. This format is what elevated Supercross. Our sport needs to be consistent both outdoors and indoors. It is more exciting to work up to the climax of the main." —Tony DiStefano-Three-time 250 National Champion.
SHOW ME THE MONEY, PART I

"I would require a motocross minimum wage. The top riders are paid well by the manufacturers and the promoters have noticed this and know they can get the top riders without having to pay a top purse. This relegates all the privateers, who really need the money, to work for less than minimum wage. I would make it so the rider who takes 20th place in a 250 Supercross would earn at least minimum wage for his effort, mechanic and travel expense. You take a rider and his mechanic—they start here in Southern California and punch the clock. They go prep the motorcycle. They get in their truck and drive to the first event. They eat at McDonald's. They sleep at Motel 6. If you figure the number of hours they spend and how much money it costs and multiply that by 16, that should be what the guy who finishes last place in a 250 main makes. The 450, being the premier show, should be twice that amount. Right now, if you get 20th place in a 250 Supercross, you're lucky to pay your entry fee and gas you put in your bike. That's ridiculous. Right now, racers are paying to come out and put on a show in front of the people. If you look at any professional sport, the athletes don't pay to go out and perform. This is an amateur sport that has grown into a professional sport, and yet they have kept it at an amateur-style level. Paying an entry fee to race in front of 40 or 50 thousand people is ridiculous." —Dave Damron-Owner Chaparral Motorsports.
ELIMINATE CHERRY PICKERS

"I would clean up rider classification. I see riders who have been riding the Beginner's class for years. They're not beginners anymore. Then, I see guys who call themselves pros who should be riding in the Beginner class! I'd come up with a uniform ranking system. It would spell out how you advance to the next class. Once you hit that level, you get moved up. You can't stay a beginner forever. You wouldn't be forced to turn pro, but to become a professional, you'd have to pass some type of competence test. Right now, it seems everybody races whatever class they want to without any correlation to their experience or ability." —Gary Jones-Four-time National Champion.
LET'S HAVE FUN

"I would make it so everybody had a perfect track to ride on. I'd make it so practicing and just going out riding would be as big a deal as racing. You would have a perfectly prepared track just like you'd have on race day at your favorite track. And this would be available anytime you wanted it. I'd have motocross centers. It could be just like golf courses. You'd call up for a start time and pick your course. I would reduce the emphasis on racing and put it back on the sensation of just riding the bike."
Scot Harden-Marketing Director KTM Motorcycles.
BARREL RACING

"I'd get our Jeff Wards, Ricky Johnsons and Jeff Stantons out of retirement and racing again. I'd set up an event at the Supercross races for legends of the sport. They would race on part of the stadium track (I don't want to hurt them) and a section designed like a flat track. It would be like barrel racing-super tight racing that would get the fans excited." —Troy Lee-Owner Troy Lee Designs.
RESPECT WHERE DUE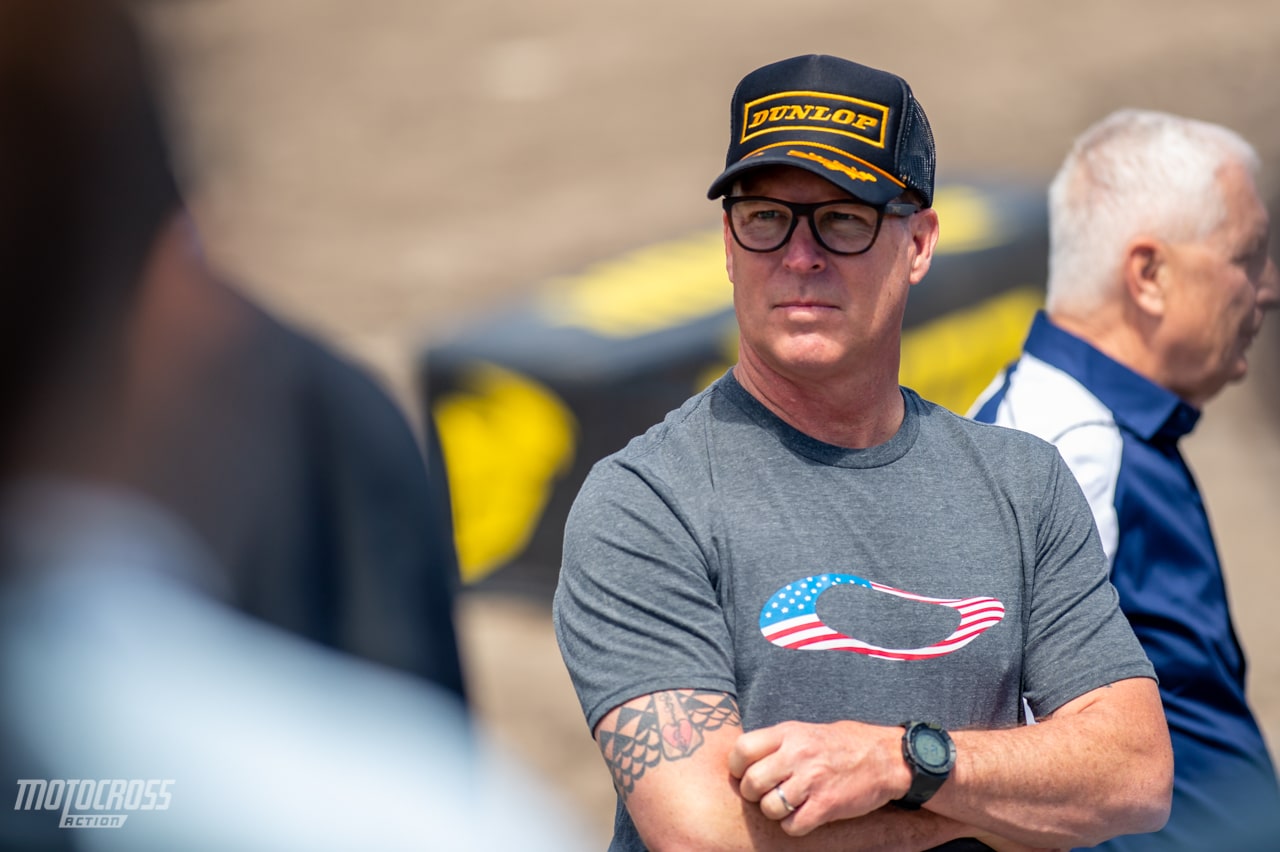 "I would change the public's perception of motocross racers in America. In Europe, motocross racers are respected as world-class athletes. They are respected for their talent and not for their looks. I played the American game well. In America, looks and personality go a long way. In Europe, you can be Nikki Lauda, who wasn't a handsome guy to start with and then he was burned in an accident. They'll still put him in a Rolex ad because people respect him for his talent, not how he looks. I wish people respected guys for their hard work and dedication." —Rick Johnson-Seven-time National Champion.
TOGETHERNESS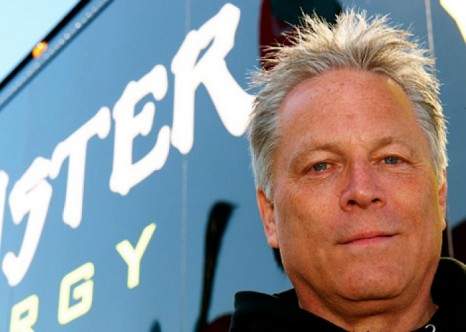 "I would ask the industry (and that includes everyone: manufacturers, promoters, sanctioning bodies, and even publications) to look at the big picture. As the sport grows, we can all grow with it. I'd ask everyone to be less concerned about their piece of the pie and more interested in how big we can make the pie. It seems like we have too many special interests trying to protect their slice instead of looking at the big picture. We have a window of opportunity right now, but it might not always be there." —Bruce Stjernstrom-Team Kawasaki Manager.
IT'S A SMALL WORLD
"I would combine the World Championships, AMA Nationals and Supercross series into one series. I'd have twelve Supercrosses and twelve outdoor races and crown one overall Grand World Champion." —Bobby Moore-Former 125 World Champion.
FILL THE STANDS

"I would make it so we'd have the same number of spectators at a National that we have at a Supercross. Outdoor is the roots of the sport and I'd like to have 60,000 people at outdoor events." —Bob Starr-Yamaha Communications Manager.
SHOW ME THE MONEY, PART II

"I'd have the teams and riders get a better share of the income. It is time we made some more money. The teams should be paid because they bring the show. They bring the race. The prize money is still so small compared to what the factories have to pay the riders and compared to other sports." —Roger DeCoster-Five-time 500 World Champion.
BENEVOLENT BENEFACTOR

"I would bring in more outside sponsors." —Donnie Emler-Owner FMF Racing.