WHAT HAPPENS IF SUPERCROSS GETS CANCELED AGAIN?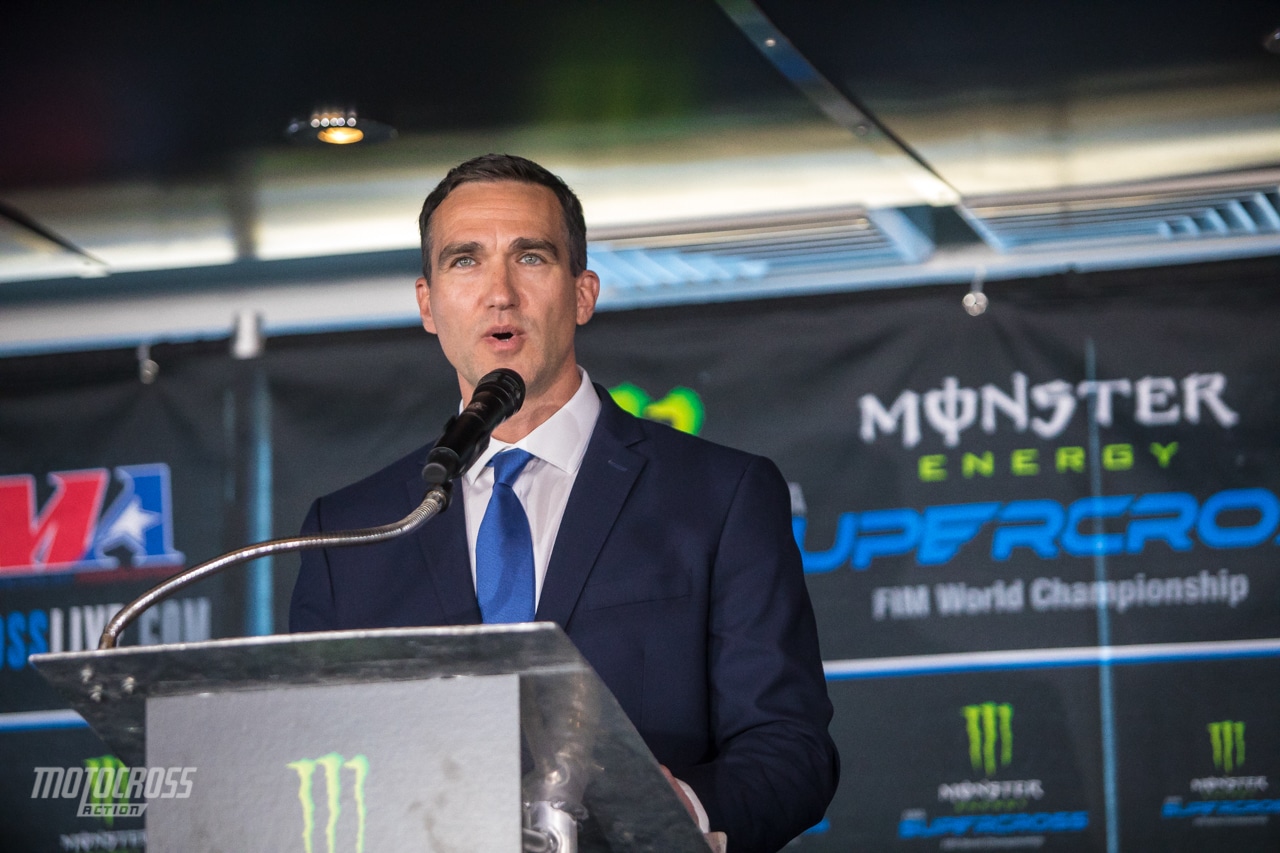 WHAT HAPPENS IF WE CAN'T GET THROUGH THE FINAL 7 ROUNDS OF 2020 SUPERCROSS IN SALT LAKE CITY UTAH?
With the recent announcement of the the 2020 Monster Energy Supercross season resuming the final seven rounds with a unique schedule in Salt Lake City, Utah, many questions have been raised. One of the many pertinent questions relates to the fate of the 2020 season if the virus were to derail our plans again?
What happens if Coronavirus cases spike, people get scared and Utah is forced to cancel the upcoming races Supercross races in Salt Lake?" FELD Entertainment's Dave Prater said: "If we don't get these seven races in, we will call it at whatever point we get to. With MX Sports and the Outdoor motocross season coming up, and again, we have been working closely with Carrie and Davey Coombs (MX Sports), we don't know what's going to happen, we don't know how they're going to have to shift their schedule. So we need to leave those September/October dates open in case they need to use those. It would be too difficult to predict that. So, if for some reason we cannot get these seven rounds in, we will call the Championships at that point based on however many points they've scored."  
One of the positive aspects of taking a 3-month hiatus in the middle of the season is that we get to see riders like Adam Cianciarulo return from injury and get back on the starting line. Adam recently posted on instagram saying: "As you may have heard, we are going racing May 31st in SLC! 7 rounds in 3 weeks. It's gonna be hectic, but I'm really excited to get back out there. Glad I was able to get out to California a couple weeks ago to test with the team. Safe to say we're ready to get after it."