WHAT THE 2017 MOTOCROSS BIKES REALLY WEIGH
WHAT THE 2017 MOTOCROSS BIKES REALLY WEIGH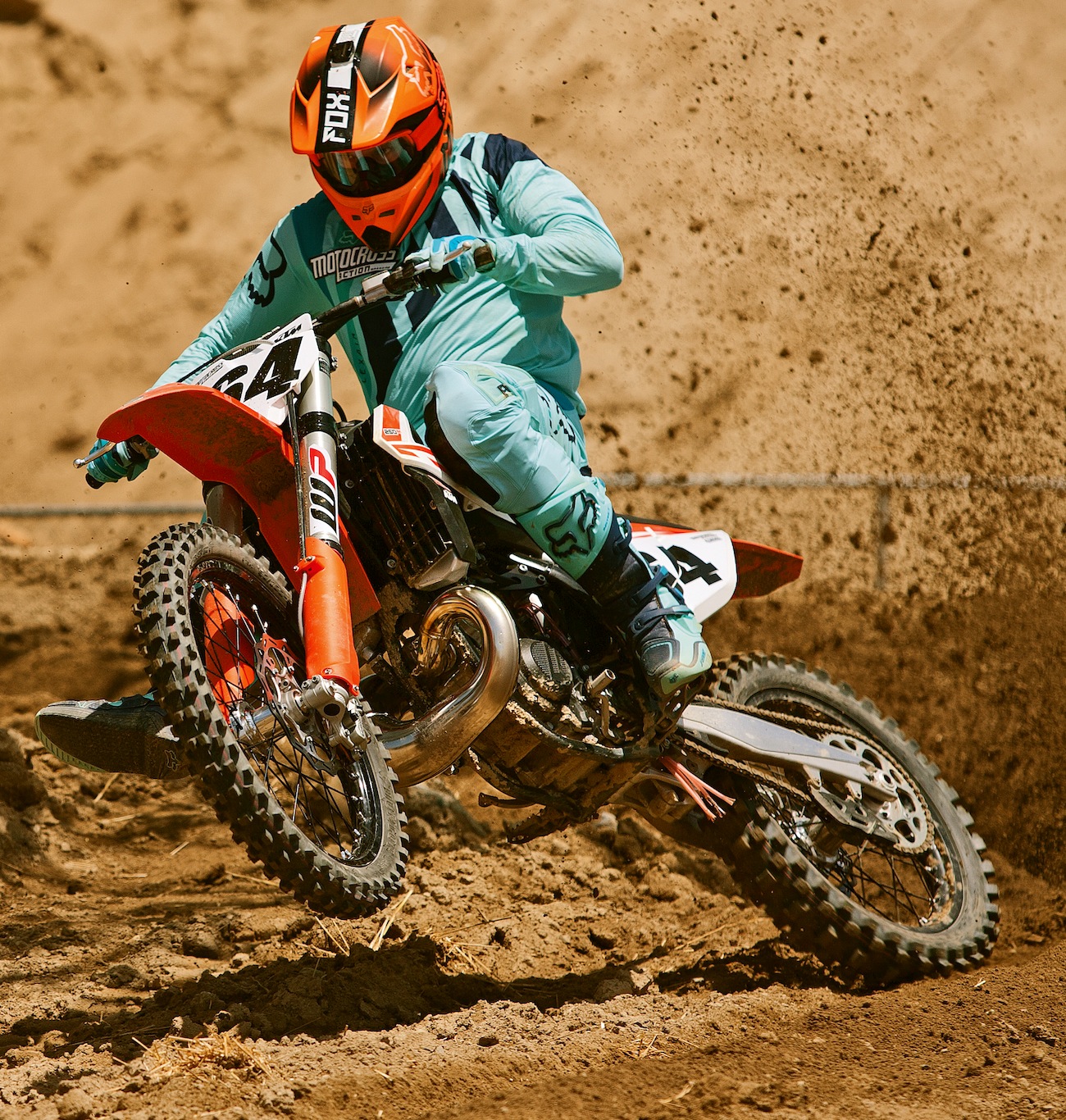 The lightest 2017 bikes in every displacement  are made by KTM. The 2017 KTM 250SX two-stroke hits MXA's scales at 211 pounds.
Weighing motocross bikes requires diligence. MXA weighs its test bikes when they are new and in perfect condition. We do not use "curb weight"—the weight of the bike with a full tank of gas. MXA doesn't use curb weight  because the majority of the time we go to the starting line with gas tanks that are half full. Thus, when we weigh a test bike, we drain the fuel tank of every drop of gasoline before lifting it up on the scale. This is how the AMA has tested Supercross and National bikes for decades. Weighing a bike with a full fuel tank just tells you how much gasoline weighs, not the necessarily the bike as you ride it. A bike with a small 1.5 gallon gas tank will be lighter than a bike with a 2.0 gallon gas tank when it comes to fuel weight. At 6 pounds a gallon, a manufacturer who gives you a 1/2 gallon larger fuel capacity runs the risk of adding 3 pounds to his bike's weight, but, at the same time a larger fuel tank is a plus for a rider who trail rides, play rides in the hills, cross country races, play rides or doesn't like to have to fill his gas tank every 40 minutes.
The spread in weights is quite telling. For example, in the 450 class the 2017 KTM 450SXF weighs 18 pounds less than the 2017 Suzuki RM-Z450. The closest 450 to the Katoom is the Husqvarna, which although based on the KTM running gear weighs 2 pounds more because of its plastic airbox, heavier brake rotors and muffler inserts. We are no longer surprised to find that the KTM 350SXF isn't appreciably lighter than the 450SXF, although the reduced rotating mass of the small engine does make it feel lighter. The 2017 KTM 350SXF weighs 1 pound less than the 450SXF at 221 pounds (the Husky FC350 weighs 223). In the 250 class, the difference aren't as stark. The lightest bike is the 2017 KTM 250SXF at 218 pounds, followed by the Husqvarna FC250 at 220 pounds, Kawasaki KX250F at 221 pounds and Yamaha YZ250F at 222 pounds (the YZ250F gained a pound over 2016 due to frame changes at the swingarm pivot). The unchanged Honda CRF250 (224) and Suzuki RM-Z250 (226) bring up the year.
MXA'S 2017 BIKE WEIGHTS

2017 HONDA
Honda CRF250…224
Honda CRF450…233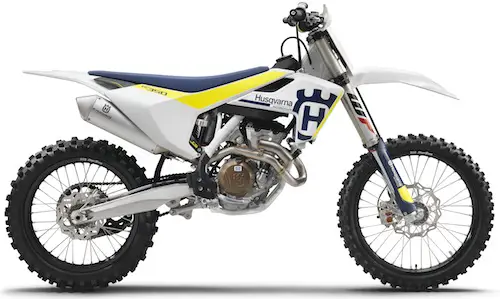 2017 HUSQVARNA
Husqvarna TC125..195
Husqvarna TC250..212
Husqvarna FC250…220
Husqvarna FC350…223
Husqvarna TX300…224
Husqvarna FC450…224


2017 KAWASAKI
Kawasaki KX250…221
Kawasaki KX450…231


2017 KTM
KTM 125 SX…194
KTM 150SX…194.5
KTM 250SX…211
KTM 250SXF…218
KTM 350SXF…221
KTM 450SXF…222


2017 SUZUKI
Suzuki RM-Z250…226
Suzuki RM-Z450…240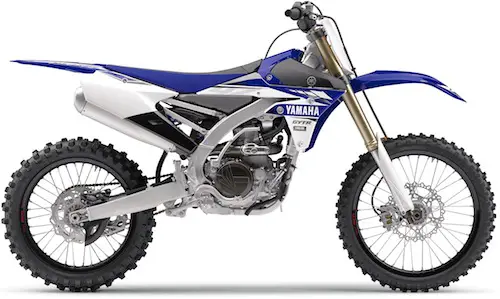 2017 YAMAHA
Yamaha YZ250F…222
Yamaha YZ450F…238