WHAT YOU'RE MISSING IN THE OCTOBER ISSUE OF MOTOCROSS ACTION: ON THE NEWSTANDS NOW!

When MXA's Dennis Stapleton isn't busy racing in Europe or scoping out the Dutch girls, he shows up for his job?which is riding brand-new bikes for the cover.

It's easy to believe that the heroes of American motocross are the guys who win, but that just isn't the case. In the October issue the MXA wrecking crew shows you five riders who you should root for.

The KTM 350SXF may be getting all the attention, but its big brother is really the power monger in the orange family. We tell you everything you ever wanted to know about shock linkages, electric starters and Keihin FCR carbs.

You may think of Brian Deegan as a freestyler, but the MXA test crew knows that his roots are in motocross?he even rode test bikes for us in his younger days. See what he has planned for the future.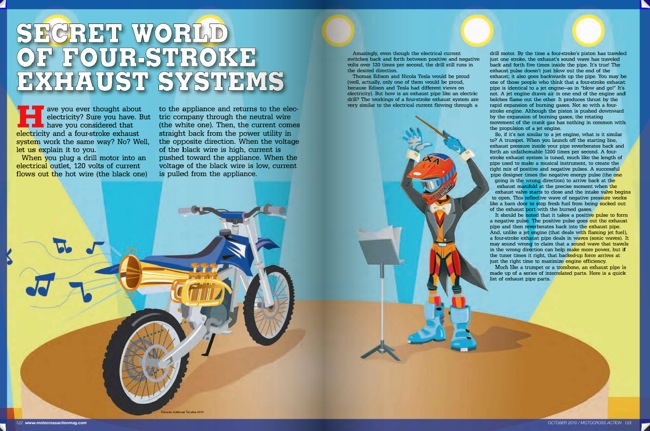 Although it may look like a jet engine's tail pipe a four-stroke exhaust system is really a musical instrument. A trombone for your bike.

There is nothing like a full-page MXA product test to help you decide where to spend your money. The October issue is packed with them.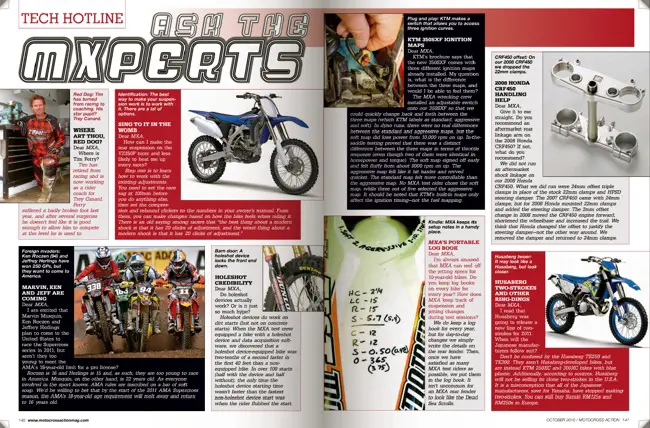 Nobody answers questions like the MXperts…actually, nobody answers questions except the MXperts.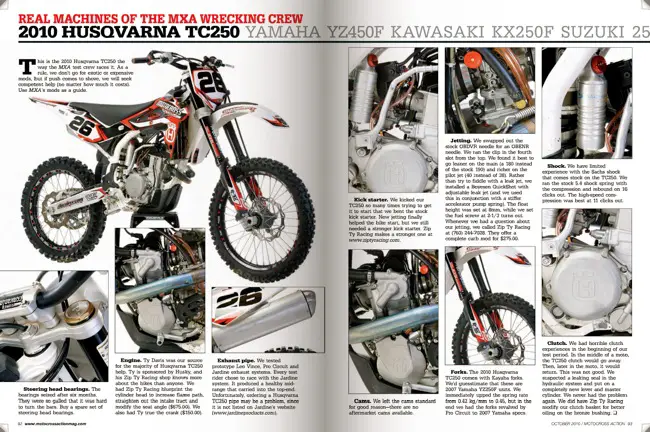 You may have seen some fuzzy photos of the 2010 Husqvarna TC25 somewhere else, but the MXA gang spent enough time with it to tell you exactly how to make it better.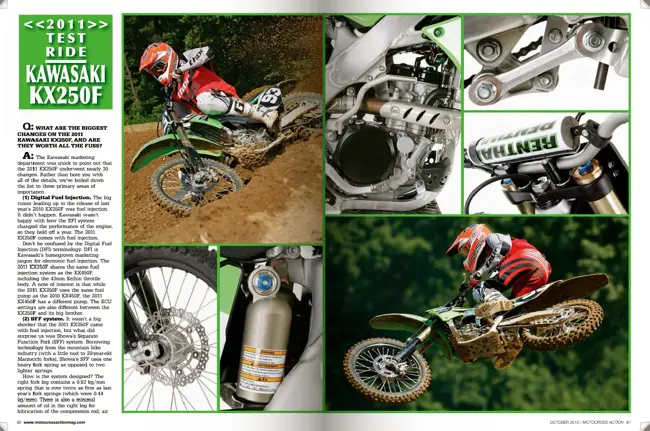 Did fuel injection help or hinder the 2011 Kawasaki KX250F? In the October issue we tell you the true story (plus we give you a heads-up on how to fix the one-spring Showa fork).

Every issue of MXA is jam-packed full of stuff you'll never see anywhere else? an exhaust pipe for your bicycle, a memorium to Zoli, an explanation of Drop-Off-Gate and lots more.