FLASHBACK FRIDAY: WHO WAS BOB HANNAH?
For those of you who don't know the name Bob Hannah, he was a mix of Rick Johnson and Ricky Carmichael long before RJ ad RC became known. Dedicated and hard charging, Hannah won both outdoor and indoor titles and always exhibited more personality on and off the track than any 12 riders on the circuit today. Hannah came out of the California desert and Southern Californa MX scene and first laid waste to the AMA Nationals in 1976 as then unknown factory Yamaha rider. To celebrate Bob, we offer this brief overview of his career which included; one 125 National title, two 250 National titles, three Supercross titles, one Trans-Am title and one MX des Nations title (when he wreaked havoc at a muddy Unadilla in 1987 aboard an RM125).
For more info, Click Here.
After being turned down by U.S. Suzuki, Yamaha hired Hannah and he immediately went out did the unthinkable by beating Marty Smith and winning the 125 National title in 1976. His mechanic at the time was Bill Butchka.
Bob's most serious setback came after he broke his leg while water skiing – with arch nemsis Marty Tripes at the steering wheel. Bob was also one of the handful of riders who started their own clothing line (Hannah Racing Products).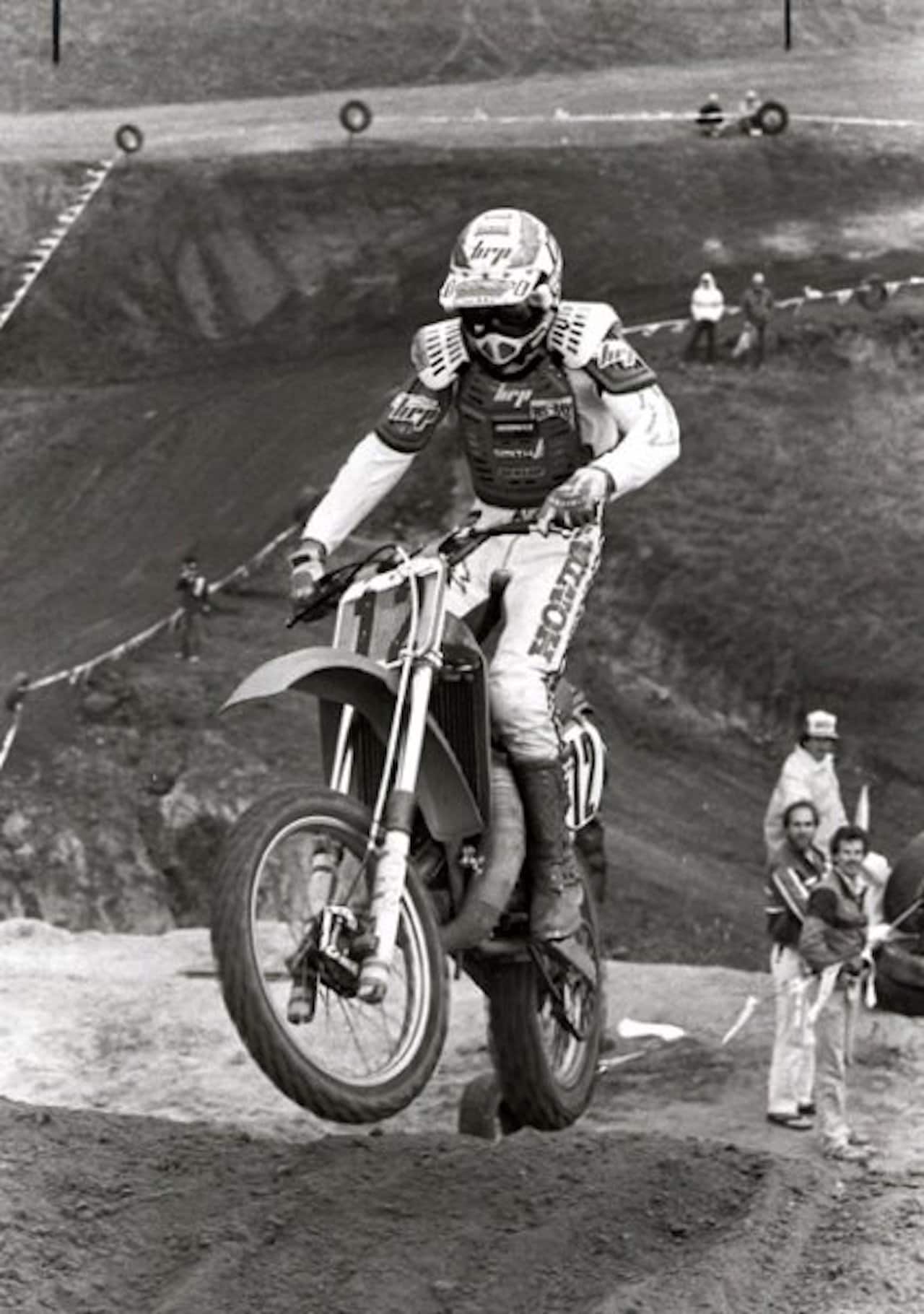 Like most MX superstars, Bob took a ride on the Honda team.

Bob Hannah closed out his career as a factory Suzuki rider. Following his days as a racer, Bob took up a new career racing airplanes at the Reno Air Races.