20 GREAT PRODUCTS THAT YOU CAN'T LIVE WITHOUT
The MXA wrecking crew wants to share the small handful of concepts, ideas and visions that were creative enough to make our select list of must-have products. In a fast-paced world where new products are designed and launched every day, it isn't always the big ideas that grab the attention of motocross racers. Often it is the little things that make the most difference. Of the thousands of products that manufacturers have sprung on the motocross public, only a small handful are really revolutionary. Here is the MXA wrecking crew's list of products that you can't live without.
WORKS CONNECTION NO LOSS AIR FORK ADAPTOR
The Works Connection No Air Loss adaptor ensures that the air pressure you set in your air forks is the air pressure you get. By using a series of carefully placed seals, the No Loss adaptor seals itself to prevent air pressure leaking into the pump barrel. Clean and simple. www.worksconnection.com or (800) 349-1475.
DECAL WORKS GRAPHICS KITS
DeCal Works has totally reinvented the number and graphics business over the last two decades. They took the sport out of the stick-on number era into fully customized number plate and bikes graphics. They offer Ready Made graphics kits, Semi Custom kits or full-blown Custom designs, like the MXA one above. The limit is your imagination. www.decalmx.com or (815) 784-4000.
MOTOOL SLACKER DIGITAL SAG SCALE
No more fooling around with tape measures and the questionable math skills of you friends. The Slacker Digital Sag Scale takes the guesswork out of checking and setting sag. The MXA wrecking crew uses it on every one of our multitude of test bikes. In fact, we drill a small pilot hole in the left side of every rear fender so we can hook the retractable cable up in seconds without having to use the clamp. www.motool.co or (800) 741-7702.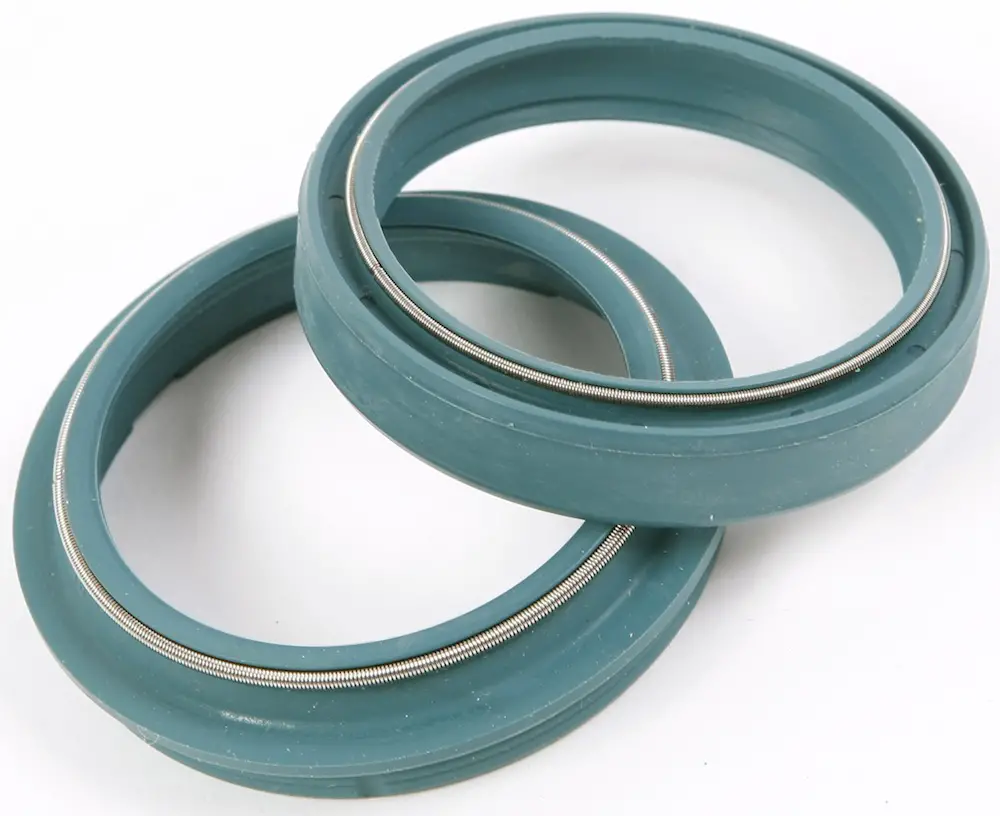 SKF FORK SEALS AND DUST WIPERS
When you blow the forks seals on your trusty, but rusty, steed, you could replace them with the OEM seals that they came stock with—but aren't those the seals that just hit a gusher. The MXA wrecking crew always uses SKF seals in our test bikes.  Yes, they are more expensive than the stockers, but a Mercedes costs more than a Kia. We trust SKF. www.innteck-USA.com or (866) 252-8772.
FOX RACING SHUTTLE SAVANT GEAR BAG
The MXA wrecking crew is always looking for the largest gear bag that is still manageable. The Fox Shuttle Savant is capable of carrying every piece of gear we own in one bag. That includes our helmet in the front, boots in the rear, goggles in the top and up to three sets of gear and knee braces in the center. www.foxhead.com or (888)369-7223.
R&D GENIUS THROTTLE BODY
Instead of a flat slide or a butterfly valve, R&D designed an elliptical barrel that rotates inside the throttle body's venturi to eliminate turbulence, The R&D Genius throttle body delivers better starting, improved throttle response and increased power from low to mid. www.r1dean.com or (562) 864-8218.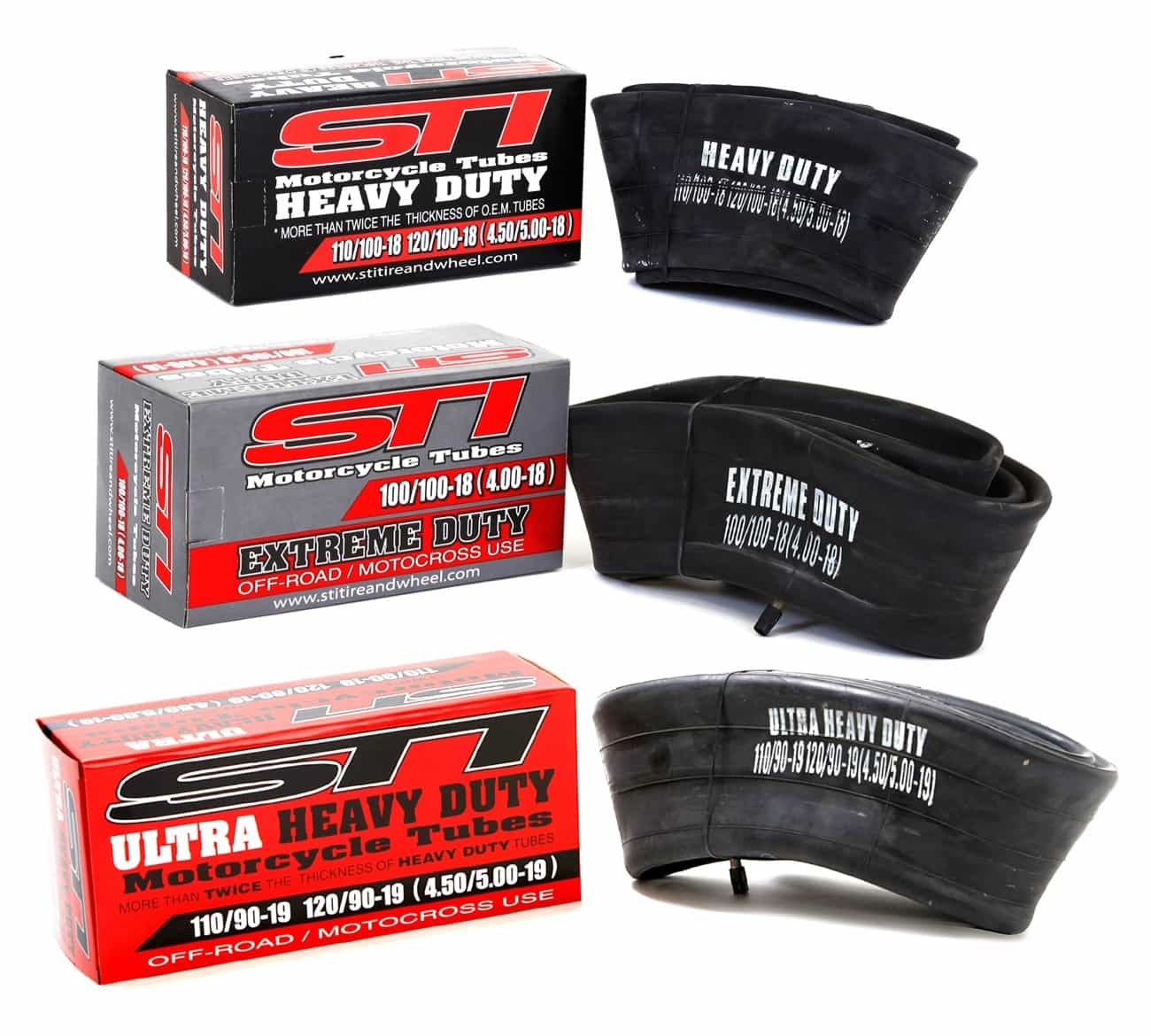 STI HEAVY-DUTY TUBES
Heavy-duty tubes are a rare commodity in racing circles, but STI has opened up the pipeline with three all-new heavy-duty tubes. They make a 2mm thick Heavy Duty tube (which is what the MXA wrecking crew uses in our test bikes), a 3mm thick Extreme Duty tube that is best suited to offroad bikes and adventure bikes and finally they make a 4mm thick Ultra-Heavy Duty tube for Rally bikes and big four-stroke adventure bikes. Best of all, the STI Heavy Duty tube is cheaper than most regular tubes. www.sttireandwheel.com.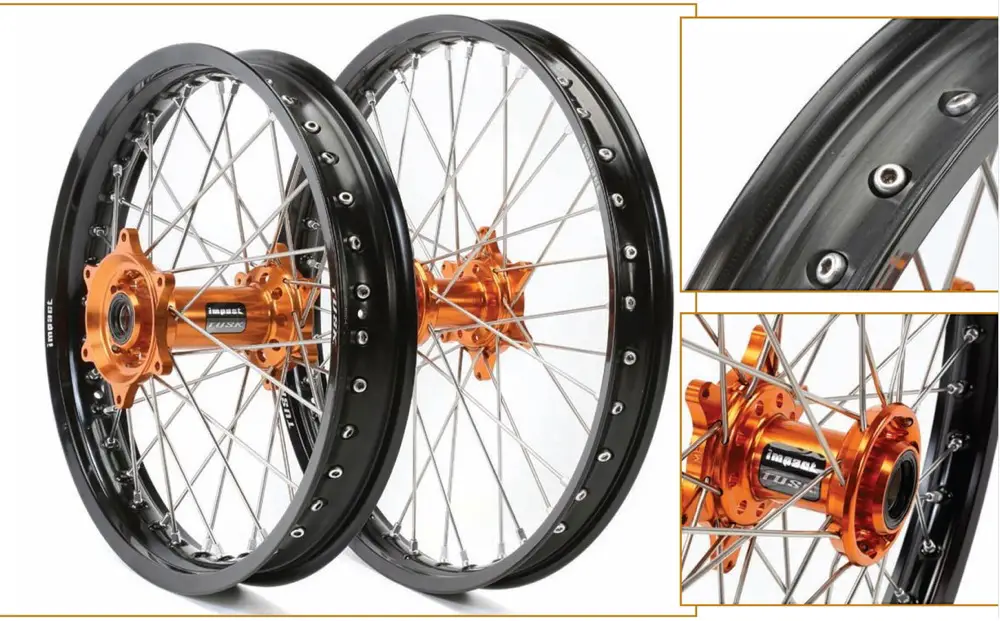 $569 TUSK IMPACT WHEELSETS
When MXA needs a second set of wheels for tire testing, practice and racing we think of Tusk wheels first because we can get front and rear wheels for $569.99.  We have had good luck with Tusk complete wheelsets in the past and you can ordered a front and rear wheels in various anodized colors. Order from www.rockymountainatvmc.com.
NK SFS AIR TRIPLE CLAMP
The NK SFS air triple clamp has special handlebar mounts that are built on miniature air shock absorbers. By setting the pressure best suited to your track you can fine tune the feel of the half-inch of bar travel. How good are they? Good enough that Ryan Dungey, Ken Roczen, Marvin Musquin, Jason Anderson and Justin Barcia have run them. www.budracing-usa.com or (951) 245-2660.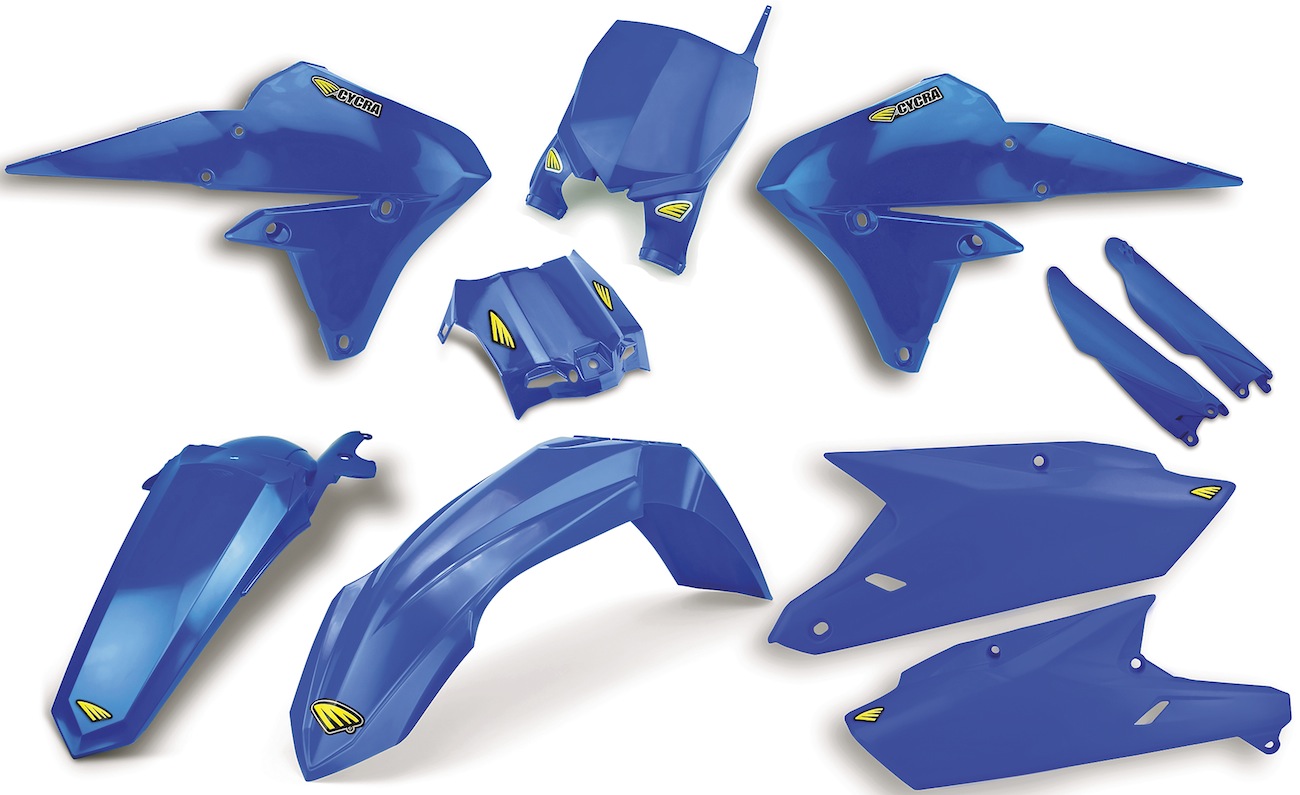 CYCRA POWERLOW YZ250F/YZ450F BODYWORK
On MXA's 2016 YZ250F and YZ450F we run the complete Cycra Powerflow Bodywork Kit. It includes fenders, radiator wings, airbox cover, front number plate, fork guards and side panels. The radiator wings are the best part of the package because they are one-piece instead of two, and instead of double-walled like the stock YZ450F air intakes they are single-walled. They make the bike feel less bulky and flow more air. You can buy the complete kit for $257.95, the radiator wings with intake vents and airbox cover for $149.95 or without the airbox cover for $99.95. They are available in blue, white, black and yellow. For more info go to www.cycraracing.com or (800) 770-2259.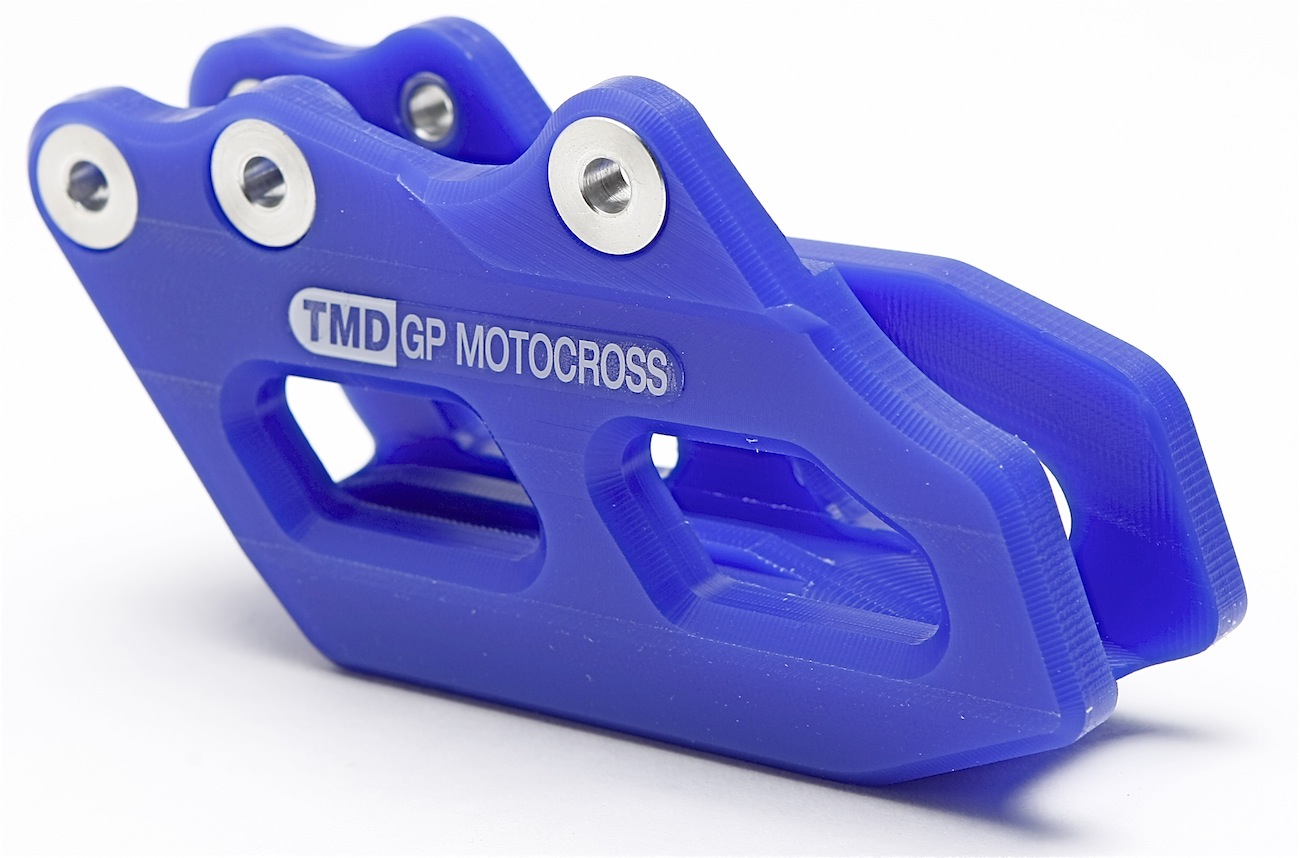 TM DESIGNWORKS CHAIN GUIDE
If it wasn't for the TM Designworks chain guide the majority of KX250Fs and KX450Fs would have been sawed in half by now. This is the ultimate chain guide and is available for all brands of bikes. www.tmdesignworks.com or (541) 772-4161.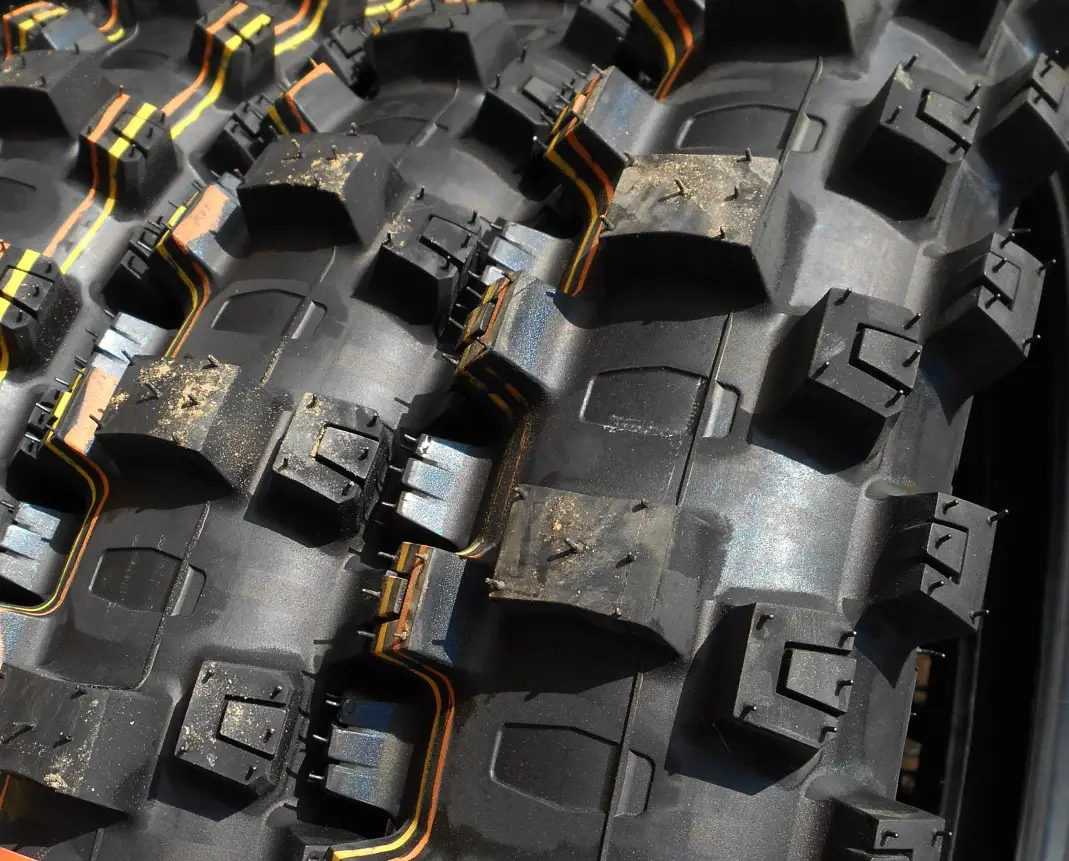 DUNLOP GEOMAX MX32/MX3S TIRES
Don't be confused, the Dunlop Geomax MX32 is now the MX3S. Only the designation has changed, the tire remains the same (it has something to do with Pirelli already having tires designated MX32—so to avoid market confusion Dunlop changed the name to MX3S—which only adds to the confusion). This is the MXA wrecking crew's tire of choice, especially on the front, for Glen Helen, Pala, Cahuilla Creek, LACR, Perris and virtually anywhere else that we race. See your friendly local dealer.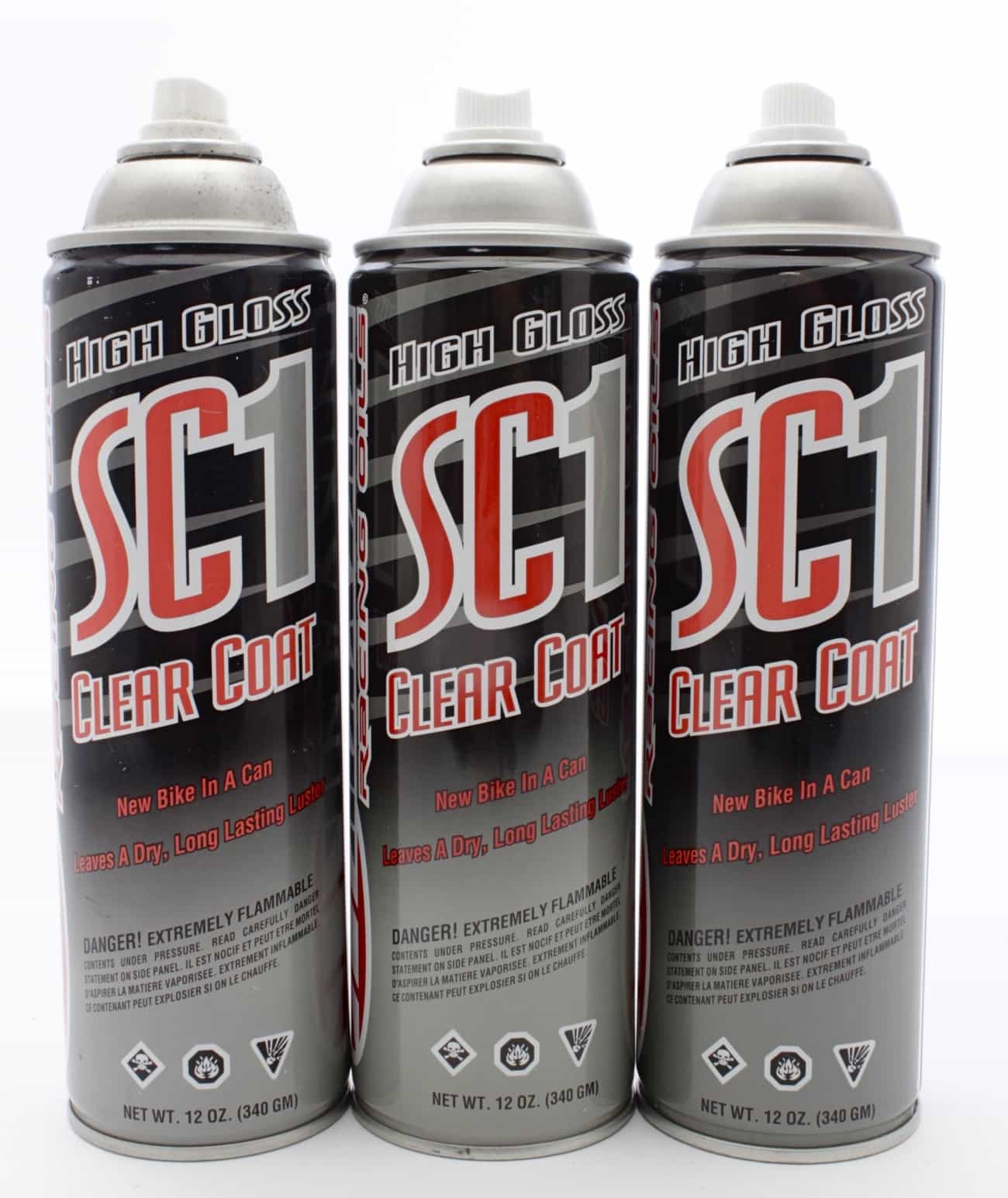 MAXIMA SC1 CLEAR COAT
With your pride, image and money wrapped up in your motorcycle, you want it to look like new every time it rolls on to the racetrack. MXA has always depended on Maxima SC1 to keep our test bikes looking new. Spray it on your faded warhorse and when you wipe it off, old Betsy will look brand new. We love this stuff and you will too. www.maximausa.com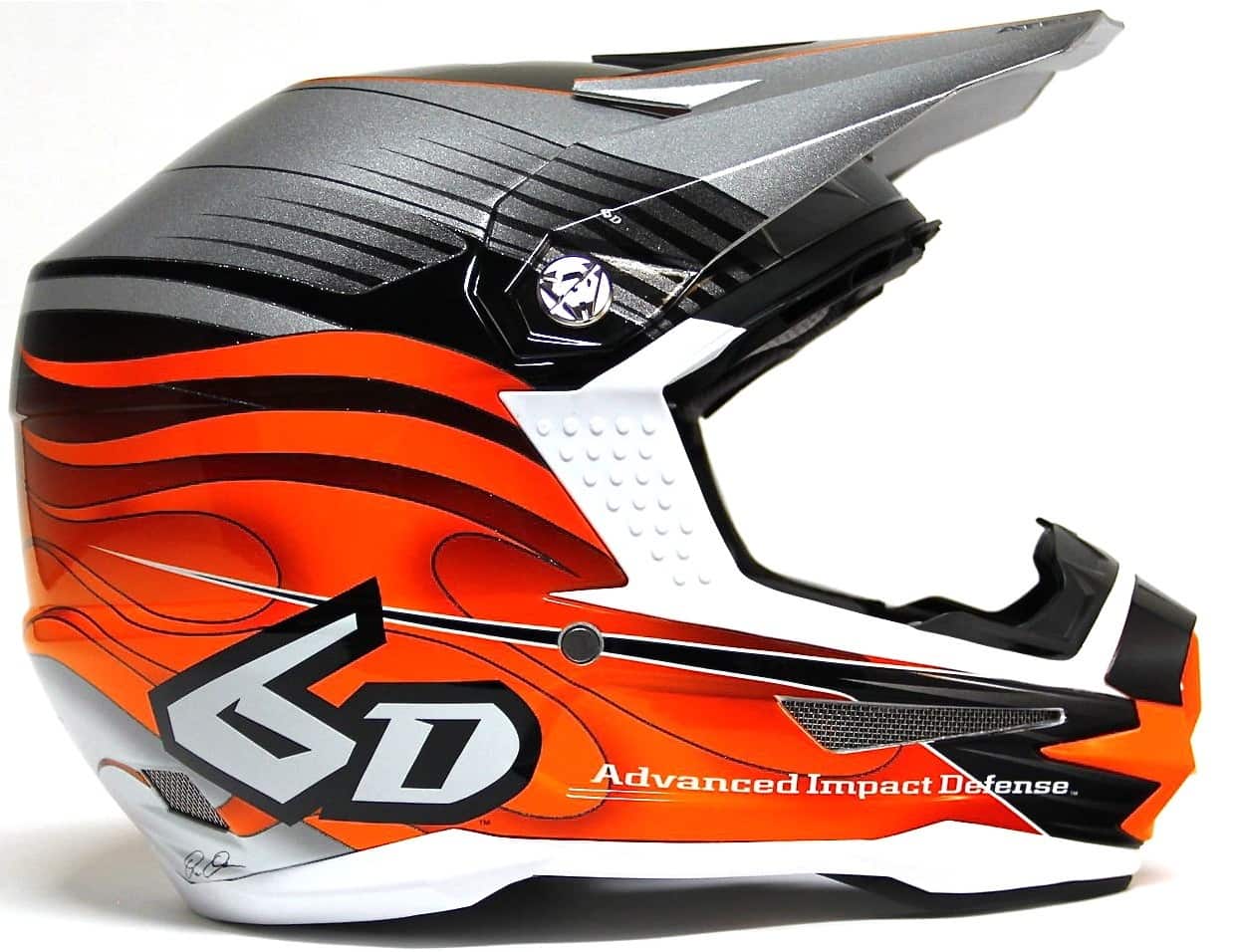 6D ATR-1 HELMET
Yes, Virginia, the 6D helmet is expensive at $750, but even at that price it is less than half the cost of a night in the hospital with a concussion. No helmet can claim to save you from all foreseeable impacts, but the 6D comes closer than any other helmet and has fostered a whole new generations of safer helmets (and is even in the running to become the next NFL helmet). www.6dhelmets.com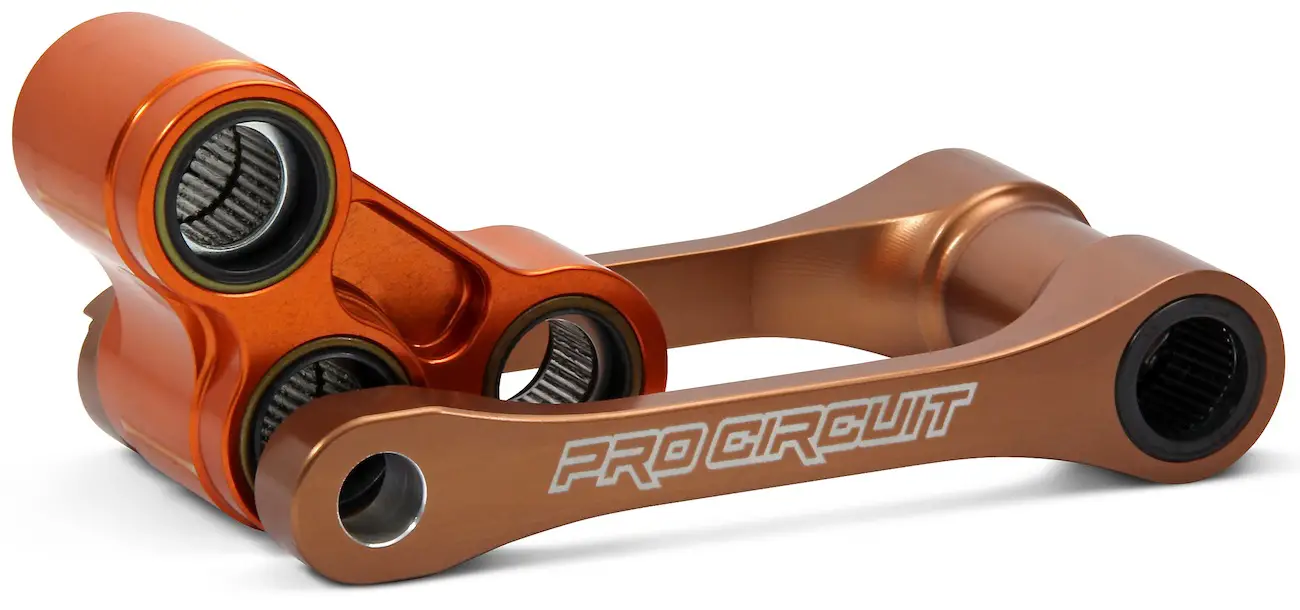 PRO CIRCUIT SHOCK LINKS
Although often billed as a suspension product, MXA has used longer shock linkages to lower the seat height, change the head angle and stiffen the initial part of the shock stroke for years. They are invaluable. www.procircuit.com or (951) 738-8050.
STEAHLY FLYWHEEL WEIGHTS
You aren't stuck with the stock powerband on your race bike. You can make it perfect for you with everything from ignition maps to exhaust systems to gearing changes. One of the oldest and most effective mods for getting a broader, smoother and more hooked-up feel is a flywheel weight. Steahly makes flywheels for every bike under the sun in a variety of different weights. It's great for 250cc two-strokes. www.steahlyoffroad.com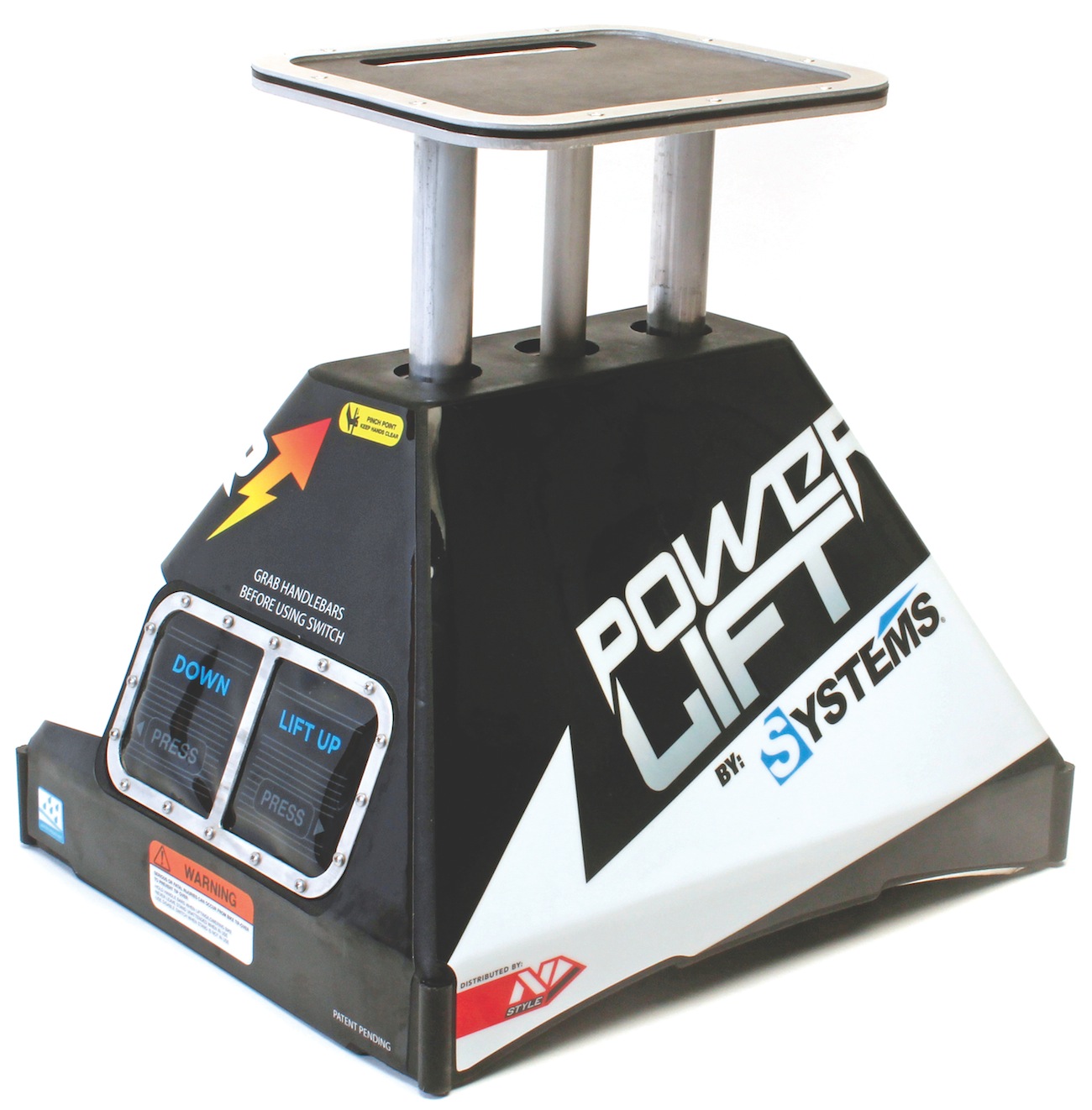 SYSTEMS POWER LIFT ELECTRIC BIKE STAND
If you want to start an argument, talk about the concept of an electric bike stand lifting your bike for you. If you want to draw a crowd, show up at your local track with a electric bike stand. Every manly-man in the world thinks that electric bike stands are for sissies. MXA thinks that electric bike stands are for every 30-year-old rider who doesn't want to groan like a 70-year-old man when getting out of a chair. Give your back a break. www.powerliftsystem.com or (800) 831-9043.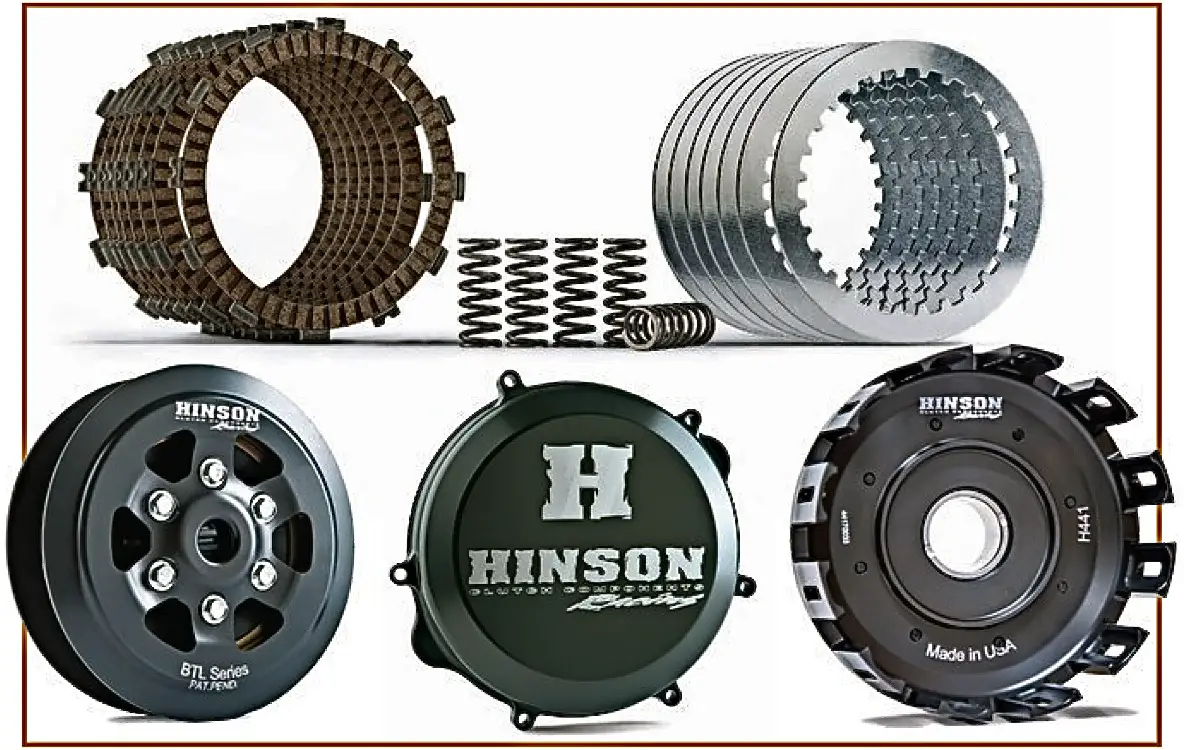 HINSON CLUTCHES
KTM's have awesome clutches—everyone else, not so much. If you can't stand to live with your Yamaha, Honda, Suzuki or Kawasaki clutch for one more day, order a Hinson. It is the choice of virtually every factory team. www.hinsonracing.com
TUBE SADDLE NO-PINCH TIRE LINER
Tube Saddle is a lightweight foam insert designed to prevent pinch flats. It requires no modification to the rim and installs essentially the same as an inner tube. Think of a Tube Saddle as one-third Mousse, one-third pinch flat preventer and one-third performance enhancer. The MXA wrecking crew was able to run rear tire pressures as low a 8 psi for added traction with no ill effects. www.tubesaddle.com.
CANOPY COOL PORTABLE MISTER SYSTEM

You may not be hot right now, but you will be…and then it will be too late to do anything about it. If it weren't for Canopy Cool portable misting system the MXA wrecking crew would wilt in the heat of the SoCal summers. It lowers the temperature under your awning by 20 degrees and operates off your truck's power accessory. www.canopycool.com or (503) 983-4351.