MXA MINI VIEW: JUSTIN BARCIA
Justin Barcia will be the YZ450F Yamaha rider everyone is watching in the 2016 Nationals. While a hand injury (and the surgery that followed) hampered his Supercross season, nobody can forget his performance from last year in the Nationals. While an early season crash last winter in California ruined his 2015 Supercross title hopes, Barcia was quick to make up for it in the '15 Nationals. Two races in and he made the podium. Every race after High Point, Barcia was in the top five and won two races. Third overall was a great preview of where he could go in the championship. Once again he comes out of an incomplete Supercross season.

Justin, you've been back racing for a month. How are you feeling? I'm feeling good. I'm out here doing laps and testing in preparation for the outdoors.
You seem to have a longer recovery time than some riders. Is this to prevent re-injury? I make sure to follow the doctor's orders. I rushed back from some injuries as an amateur and in the long-term it is more painful. I like to play by the rules.
Why did you buzz your beard? It is coming back a little bit. Hopefully by mid-season I'll have something big going.
Last year you came into the Nationals off an injury, but picked up momentum throughout the season. Definitely. Last year I had maybe two bad races during outdoors. If I eliminate those (bad races) and stay more consistent I can definitely go for some wins. I want to be up there for the championship fight. That is the goal. It is a long season, and I am in it to do some damage.

What are your thoughts on the Las VegasSupercross finale? Vegas was interesting. I was actually doing pretty good and was running fifth. Unfortunately I had a crash [laughter]. That is how that season went for me.
Isn't  mud your domain? Yes. I was riding pretty well. Vegas had weird mud. Supercross has big jumps and mud isn't that fun on those tracks. It was super hard-packed, but also slick. Pretty weird.
Have you made changes to your YZ450F for the Nationals? No, not really. There's a little different engine setup. Obviously suspension, too, but otherwise it is the same.
What kind of suspension settings do you like for outdoors? We usually go a little softer to soak up some of those bumps better. It still has to be big for those few jumps on the circuit.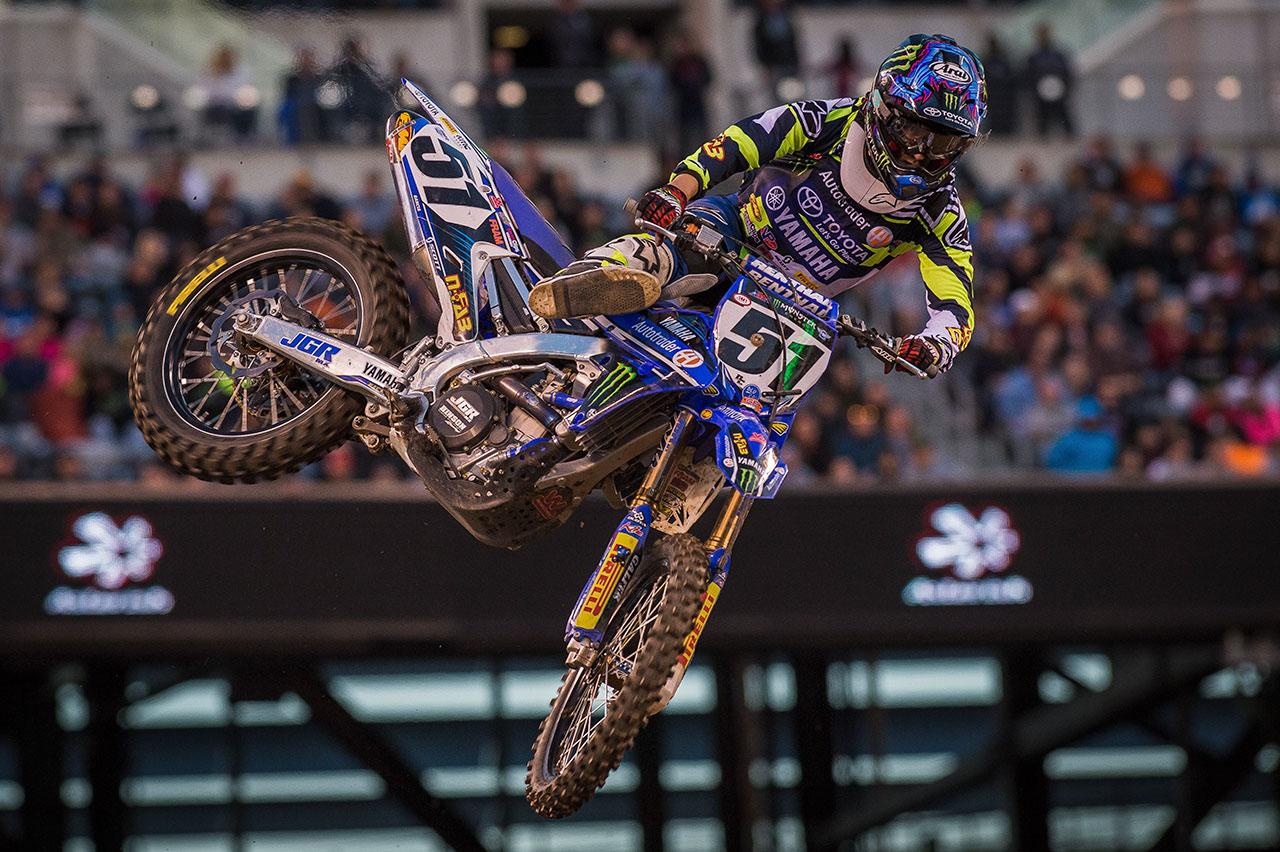 Photo: Brian Converse