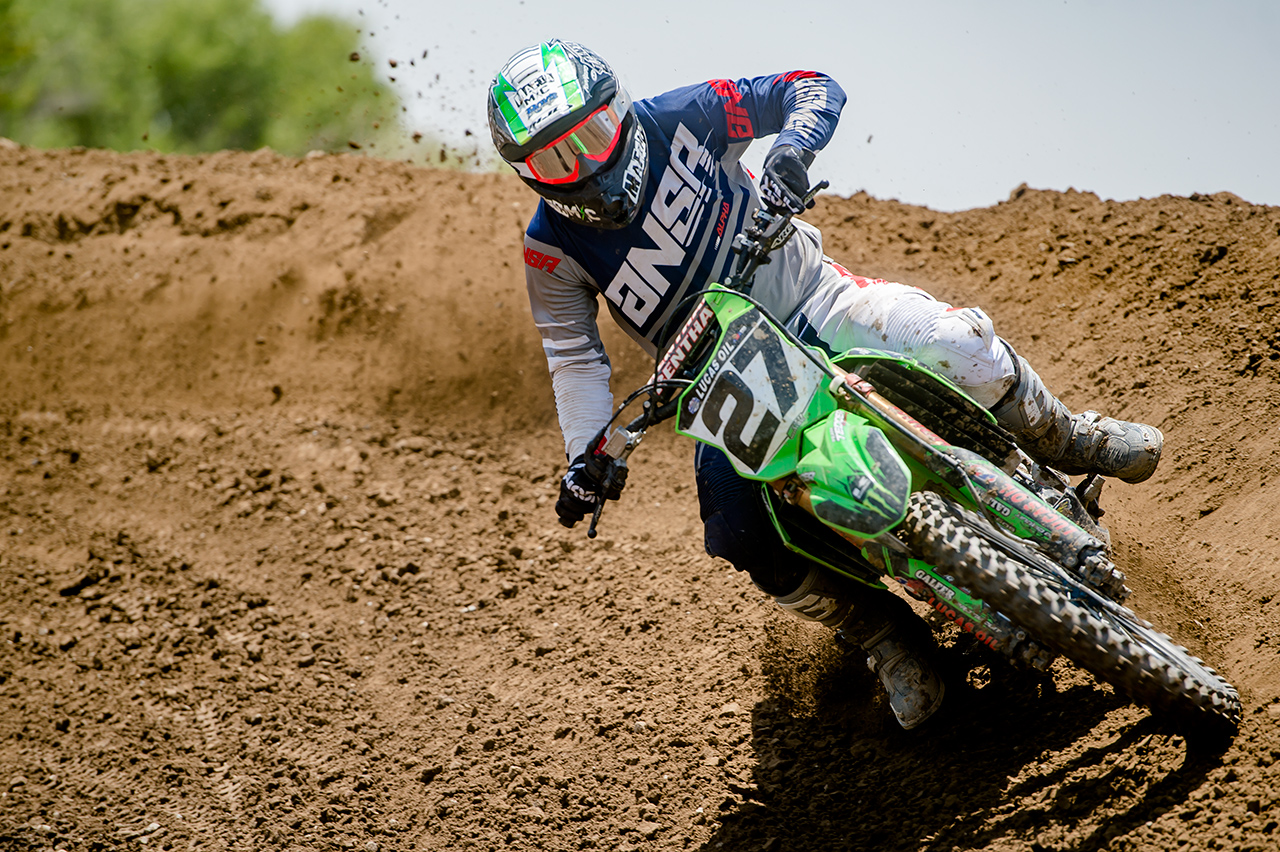 Nick Wey is a long-time professional motocross racer. His career started at the end of the 1997 Nationals and called it quits from full-time racing after last year. But then was called back in as fill-in rider for Team Tedder during the 2016 Suzpercross series. Wey qualified for eight Supercross mains in 2016, his best result a 14th at Toronto. Nick isn't racing the AMA Nationals, he is still riding frequently and training a few riders.
How did you get started in motocross? My dad raced as a local Pro and he had a passion for it. Like many in his era, I think it was his way of being a rebel. He would ride where he wanted and if people didn't like it, he liked it more. He grew from there to racing locally in his high school years as a professional. When I got big enough to ride, I rode because that is what my dad did. It was something fun to do and we always did it as a family.
How long have you been racing? 30 years probably.
Nick Wey at the Indianapolis Supercross this year.
You're a fan favorite when you line up to the gate. Any guesses why? I don't know if I am a fan favorite, but I think I relate to the everyday fan. I am really just a normal guy. I like to ride and I think people know I try hard at it and I am genuine. People find that appealing.
What are your big plans for next year? I really have no plans; no life goals right now. I have been riding and training a little bit for fun. My little boy has been riding more and my daughter is into gymnastics. My kids are getting bigger, so I am trying to keep up with them. It is a lot of work. The Tedders helped me in Supercross and I got to know them a little more. I got to be close friends with Dakota Tedder, so I am helping him with his training and riding. That has been fun for me. Basically I will probably be staying busy training and chasing kids.
Are you going to race in 2017? I don't really have plans to, but don't tempt me with a good time.
What are your thoughts on the new Answer gear? The new Answer gear came out awesome. They definitely revised the cut and fit. Randy Valade] has been working at it for a couple of years. I have been working with Tucker Rocky and Answer since 2003. It has been a long relationship. This is the most excited I have been about a new gear setup in a long time. There have been a lot of cool designs, but this year they put a lot of work into the fit of the gear. It is more of an athletic fit. I feel I can move around more on the bike and not be restricted in any way. The boot collaboration with Gaerne is good, too. They have some even cooler stuff they are planning to release next spring that is even more technical.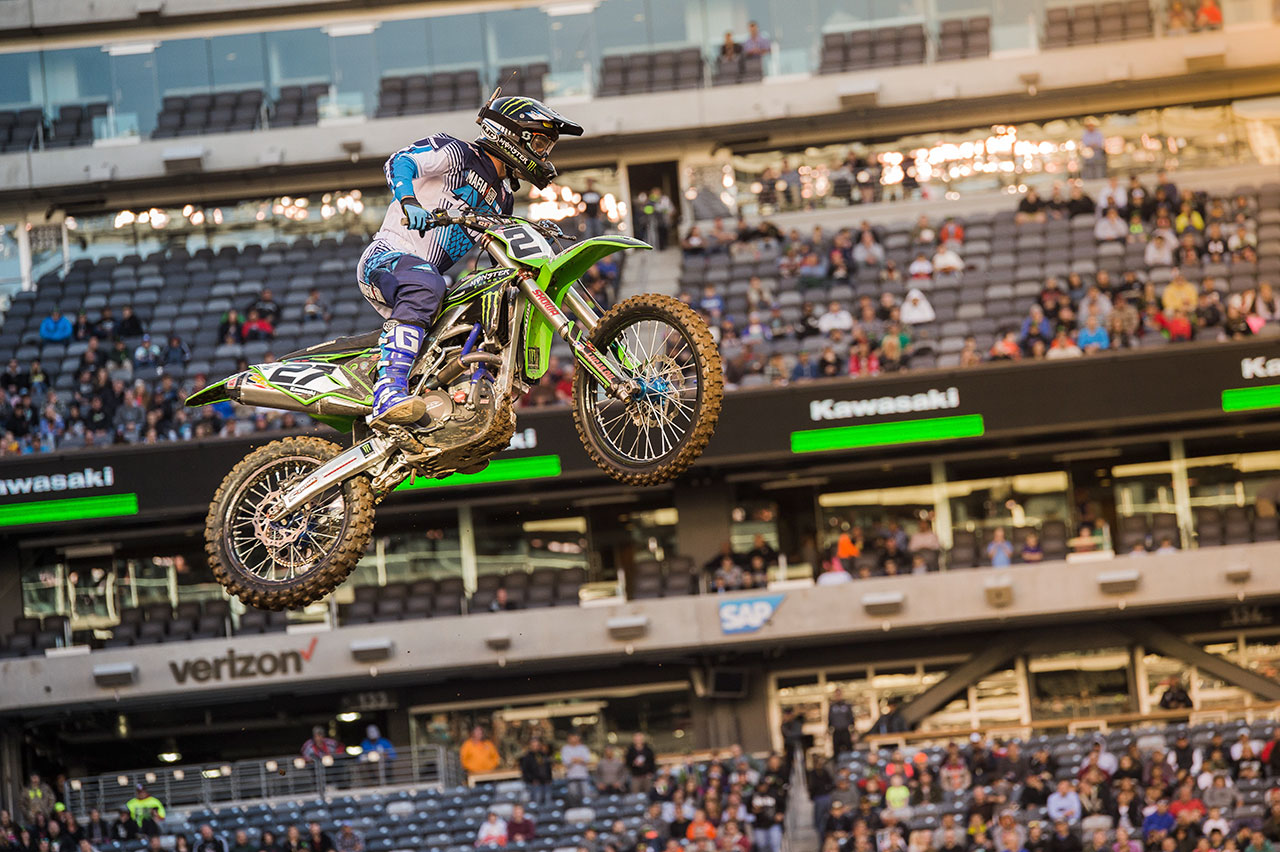 Do you let your kids race? I'll support them in doing anything they want. Unless I stop watching dirt bike races and sell all of my stuff, there isn't a chance they aren't going to want to try riding. My little boy is super into it. My kids race casually, and if I feel like that is what they want to do, I'll definitely support them. I want to teach them other things. I want to teach them golf. I want them on the basketball team, the soccer team; basically whatever they want. I want to teach them sportsmanship and what it is to succeed in life. That is hard work.