ASK THE MXPERTS: THE PERFECT FORK ALIGNMENT TECHNIQUE?
Dear MXA,
    I've heard a hundred ways to get the front end of a bike realigned after a crash. It is sometimes contradictory advice. How does MXA do it?
Rather than have us tell you, we went to the Yamaha factory and had ace mechanic Jonathan Belding give us the full run-down (with photos).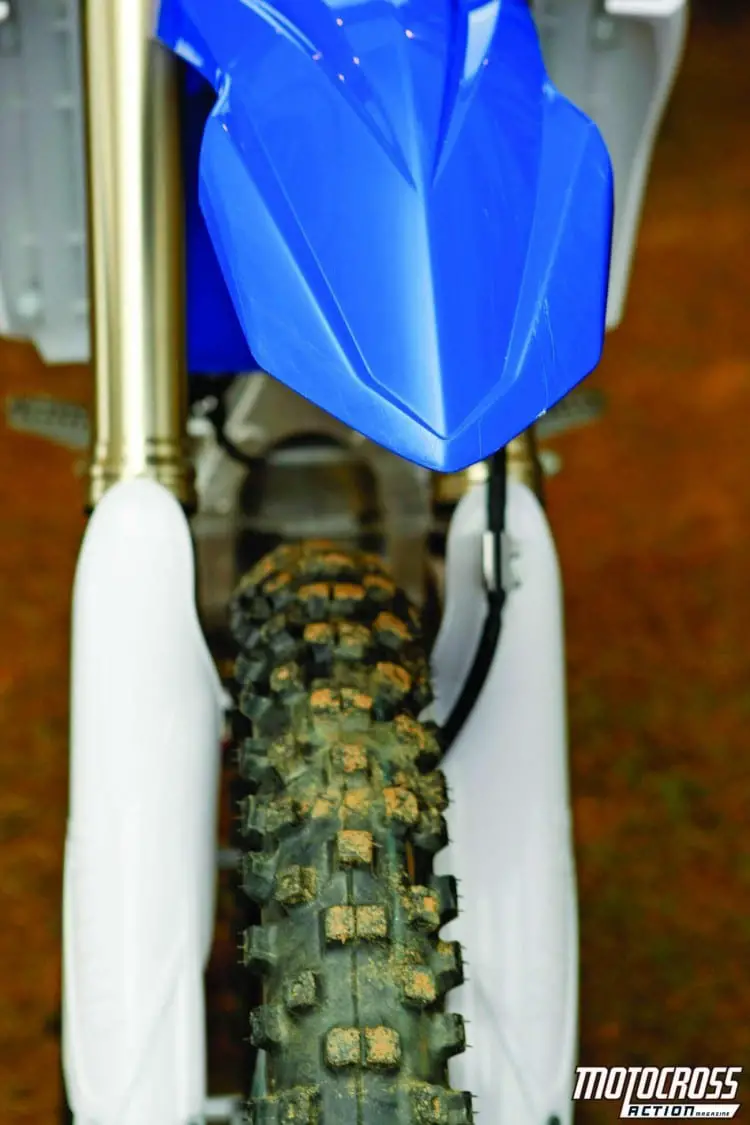 STEP 1
Inspect the front of your bike for damage. If the front wheel isn't aligned with the front fender, then it's necessary to straighten the front end. Start by removing the front number plate with an 8mm T-handle wrench. Then loosen the bottom triple clamp pinch bolts with a 10mm wrench until they are finger-tight.

STEP 2
Position yourself in front of the bike and straddle the front wheel between your legs. Squeeze the wheel with your legs while grabbing the handlebars. Turn the handlebars in the direction needed to straighten the front wheel. Periodically check your progress by lining the middle of the front tire up to the tip of the front fender. Stop the process once the front end has been realigned.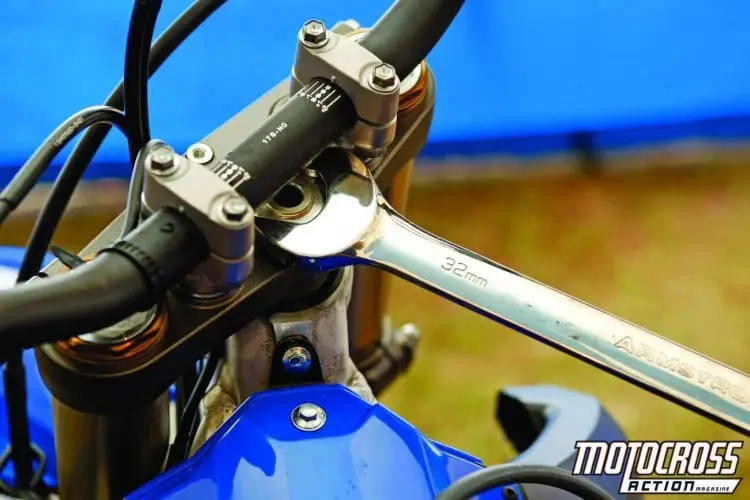 STEP 3
If the front end is still out of alignment, then it's necessary to loosen the steering-stem nut with a 32mm wrench. Doing this will free up the front end even more. Tighten the lower triple clamp pinch bolts with a 10mm socket and torque wrench (check your owner's manual for the proper torque setting). Reinstall the front number plate and tighten the steering-stem nut.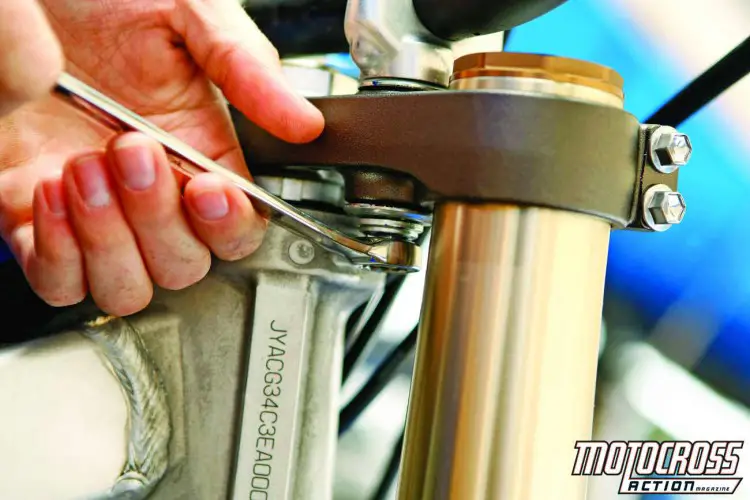 STEP 4
If these tips don't straighten your bike's front end, then it's important to check the bar mounts, as they might be bent. Remove the bar-mount nuts located under the top triple clamp using the appropriate open-end wrench. Also, remove the handlebar pad.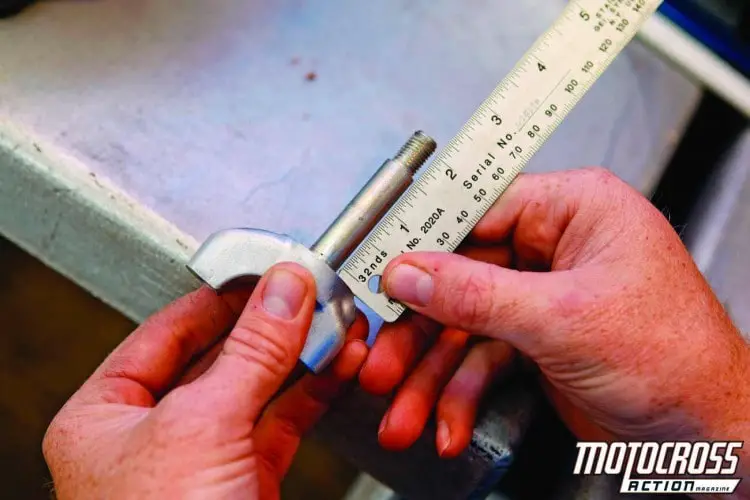 STEP 5
Remove and inspect the bar mounts. It might be difficult to determine whether the mounts are bent. We recommend using a straightedge as a point of reference. If the mounts are straight, then reassemble the rubber or metal cones and bar mounts; otherwise, you will have to purchase new bar mounts. Often the rubber cones become disfigured after a hard impact to the bars, but resetting the cones usually does the trick.

STEP 6
It's entirely possible that your handlebars are bent, especially if they sustained the brunt of an impact. Remove the controls, throttle housing and kill switch from the handlebars. Use the appropriate wrench to remove the bar clamps so that the handlebars are free. Lay the handlebars on a flat surface and rotate them while inspecting to see if the ends of both sides of the bars touch evenly. If they don't, then your handlebars are bent and it's time to visit your local dealer. Next time, don't crash.
NECESSARY ITEMS:
• 10mm socket
• Torque wrench
• Necessary wrenches
TIME TO COMPLETE:
• 5–30 minutes