YAMAHA SURPRISE! YAMAHA TO GO DIRT TRACKING WITH ITS R1DT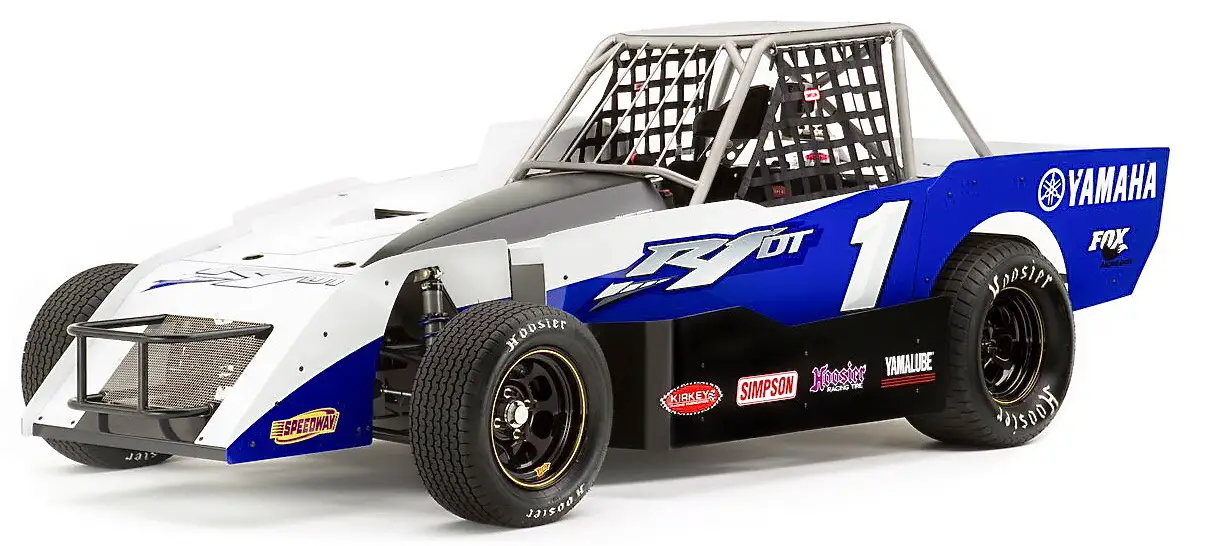 This entry-level dirt track car could open the doors to dirt track racing to many ATV, quad and UTV racers.
Yamaha's R1DT concept dirt track racecar is still in prototype development, but has captured attention from the racing world for its unique design and production possibilities. The tube chassis, purpose-built dirt track car is powered by a fuel injected, inline 4-cylinder engine from Yamaha's R1S production motorcycle. It is designed to be a low maintenance, low cost-of-operation turnkey production racer with the potential for national retail distribution, financing and parts support that could bring a new level of accessibility to fans and would-be racers from outside of the current dirt track world.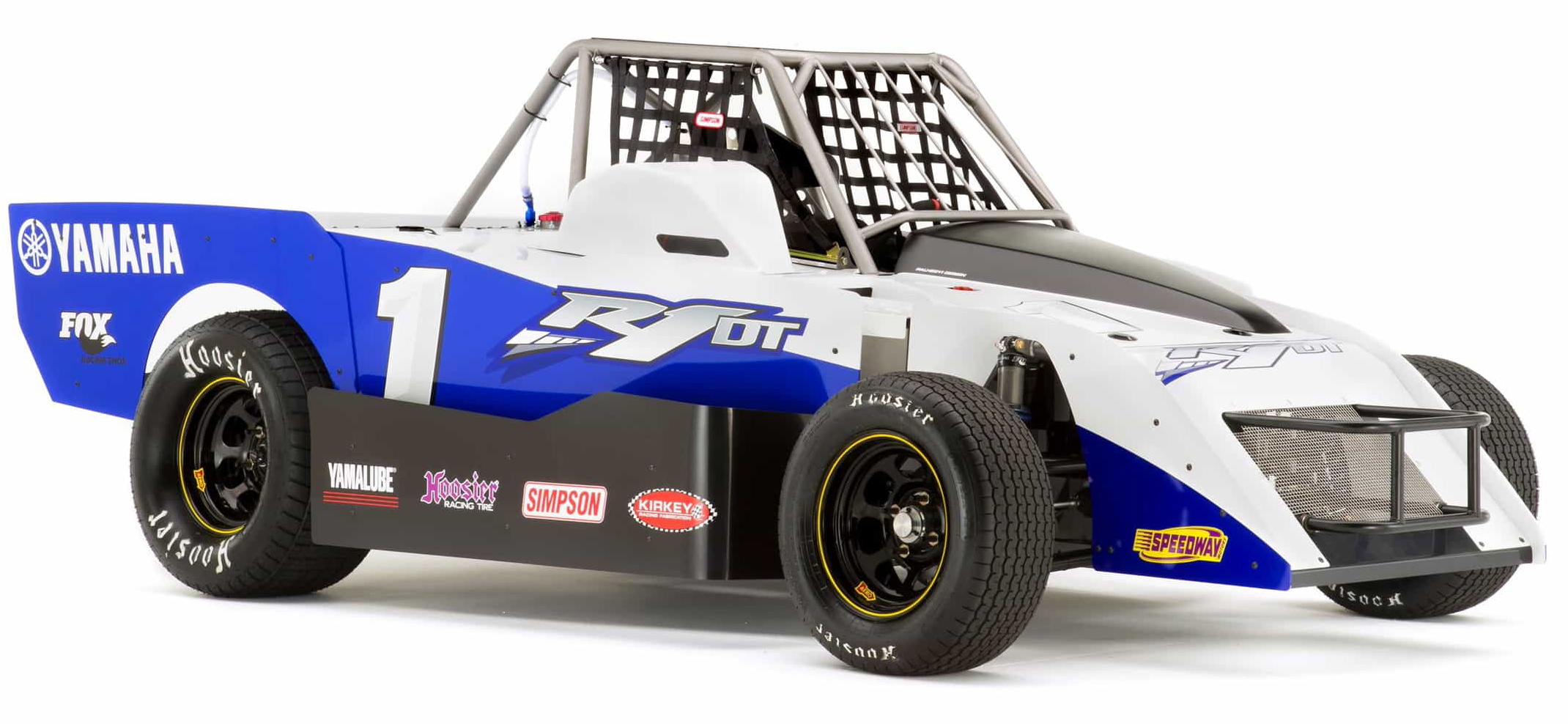 The Yamaha R1DT concept brings some unique features to dirt track racing, like symmetrical suspension components, variable engine output, data acquisition, and the ability to run on pump gas. The R1DT is designed to be a budget friendly, turnkey, low maintenance solution. Ultimately, if the project makes it to production, it could become an all-new racing package that can reduce operating costs and serve as a good training tool for up-and-coming drivers without sacrificing the fun factor for more experienced racers.
"The R1DT is still a concept at this point, but our goal is to make a production car that meets Yamaha's high standards for performance, quality and reliability," said Yamaha's Dave Park."
For more information and updates on the Yamaha R1DT prototype car, visit www.facebook.com/yamahadirttrack.