YAMAHA TAKES MXA INTO THE WOODS OF SOUTH CAROLINA TO RIDE THEIR 2020 YZ125X & YZ250FX
YAMAHA TAKES MXA INTO THE WOODS OF SOUTH CAROLINA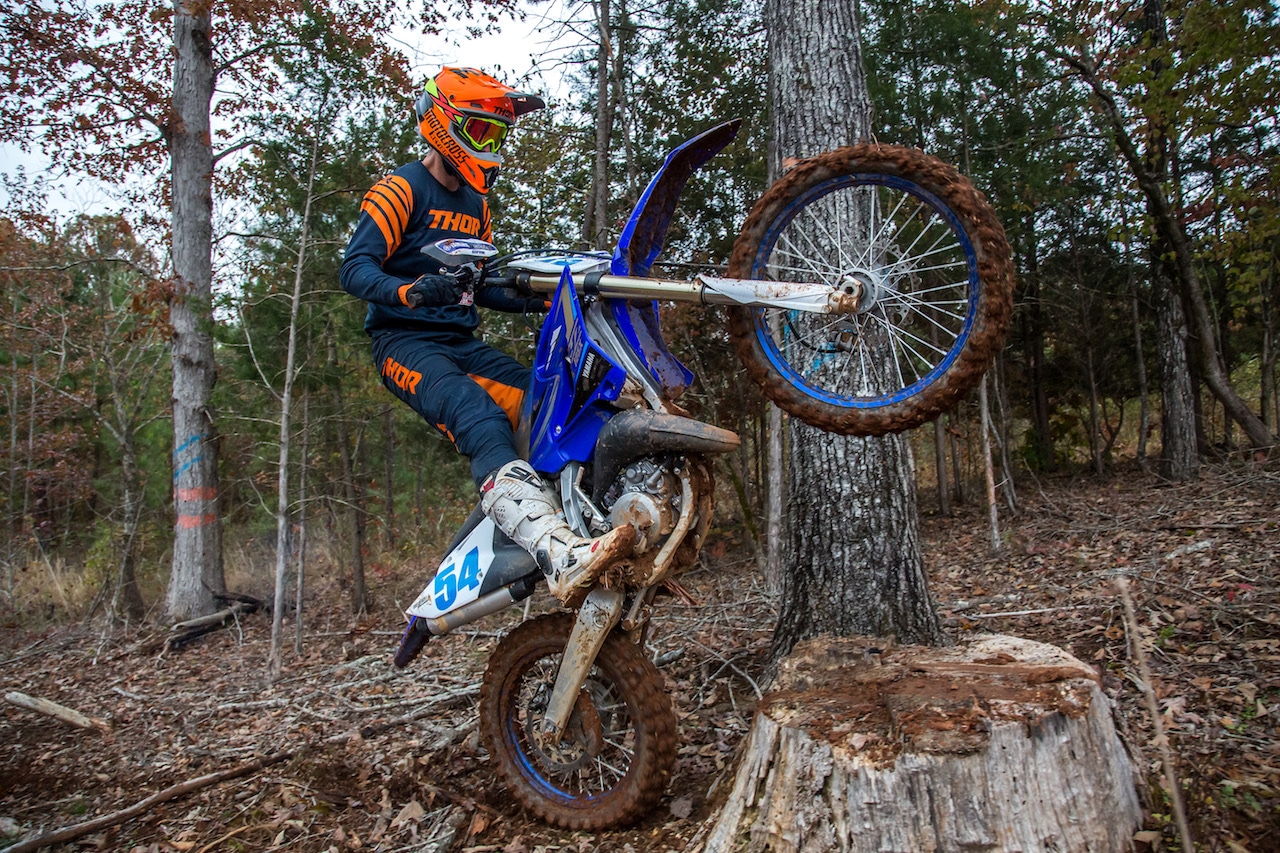 Josh playing around with the YZ125X and a tree stump.
By Josh Mosiman
When I first was told about traveling across the U.S. to take part in Yamaha's off-road bike intro, I recommended that we send someone else who wasn't as busy as me. I knew it would be fun, but I also knew it would be five days away from my new wife of six months and I was nervous for how much work I was going to have to complete before hand since I was going to be gone for a week. But I'm not usually one to complain, especially when it comes to riding dirt bikes, so when Daryl signed me up, I was all-in.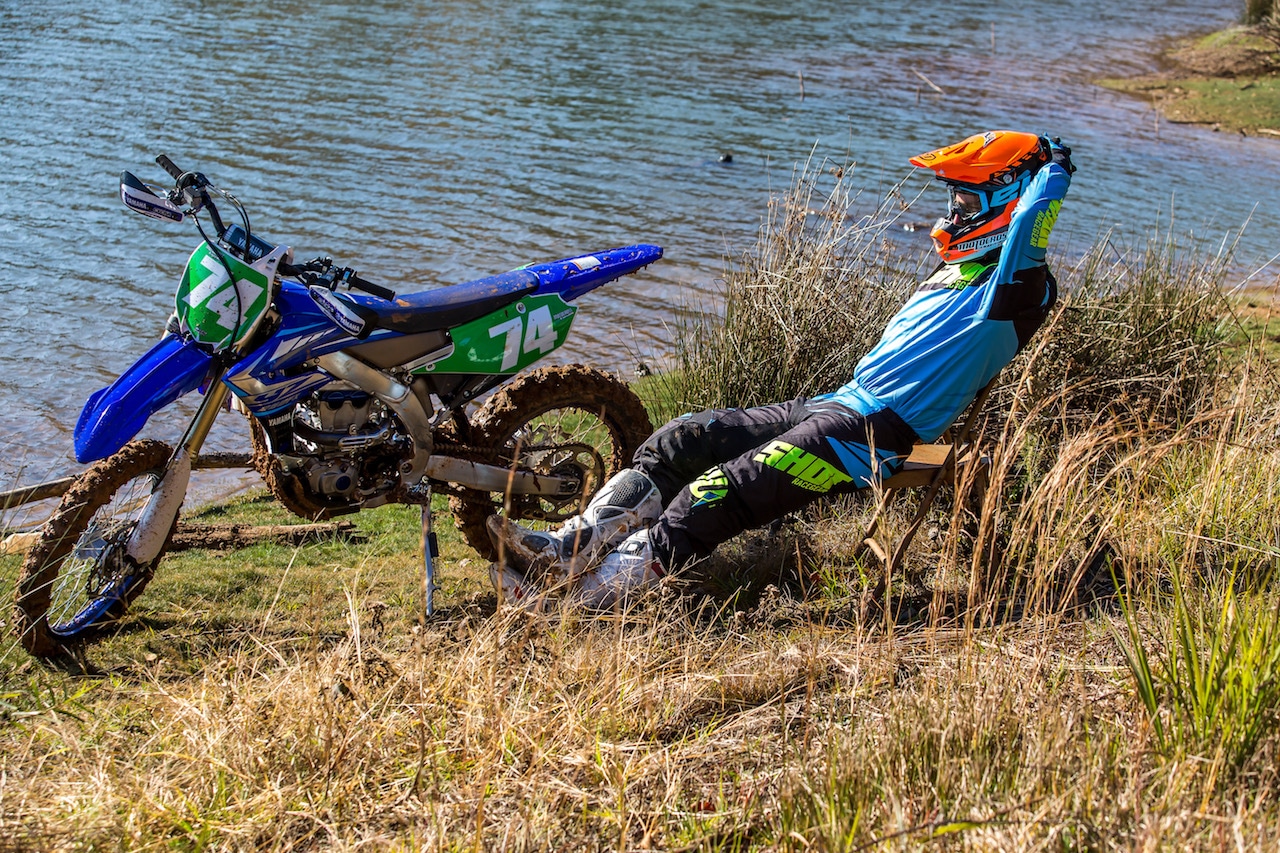 The 2020 Yamaha YZ250FX.
Yamaha flew myself and MXA's videographer Travis Fant out to Greenville, South Carolina to test out their all-new YZ125X and their new YZ250FX cross country bikes at Randy Hawkins amazing off-road riding facility. Monday was spent flying East while Tuesday consisted of learning all about the two bikes and taking the static detail photos of the bikes. On Wednesday and Thursday we were able to ride the bikes before flying home on Friday.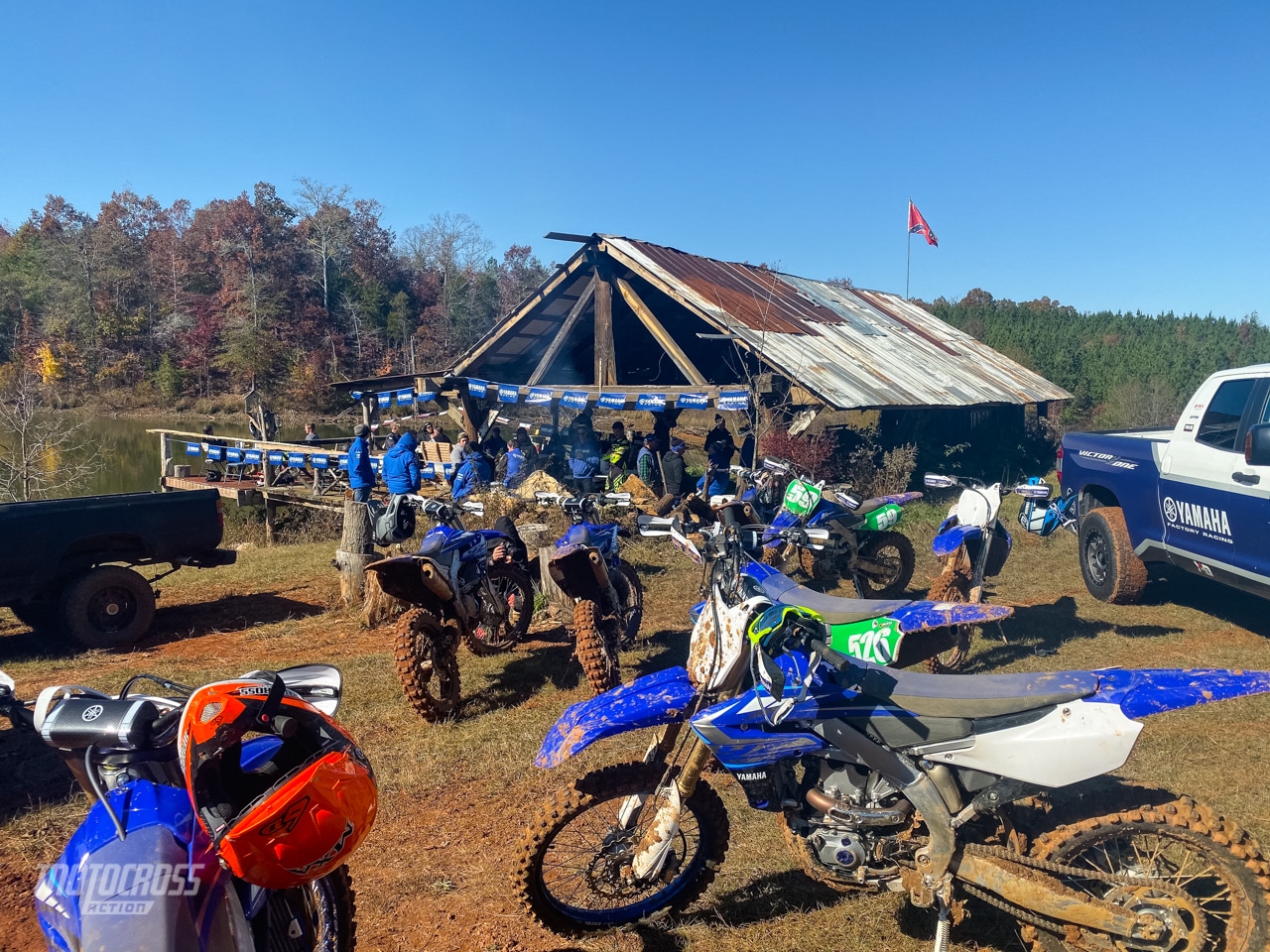 We really appreciated the kickstands on the YZ off-road models at this moment.
Unfortunately for us, the south was experiencing a cold-spell when we strolled through. It was in the low 20-degrees Fahrenheit but the weatherman said it felt like 16 degrees. With wind chill on the motorcycles, we were cold! But luckily it got better as the day went on. I didn't bring much for cold weather gear, so I wore long moto socks, long johns, regular socks and ankle high socks under my knee braces and moto pants (my Sidi boots were tight). Then I wore a base layer shirt, long sleeve shirt, under chest protector and two jerseys. For my hands I wore rubber gloves with a hand warmer packed in there underneath my regular moto gloves. It was pretty funny.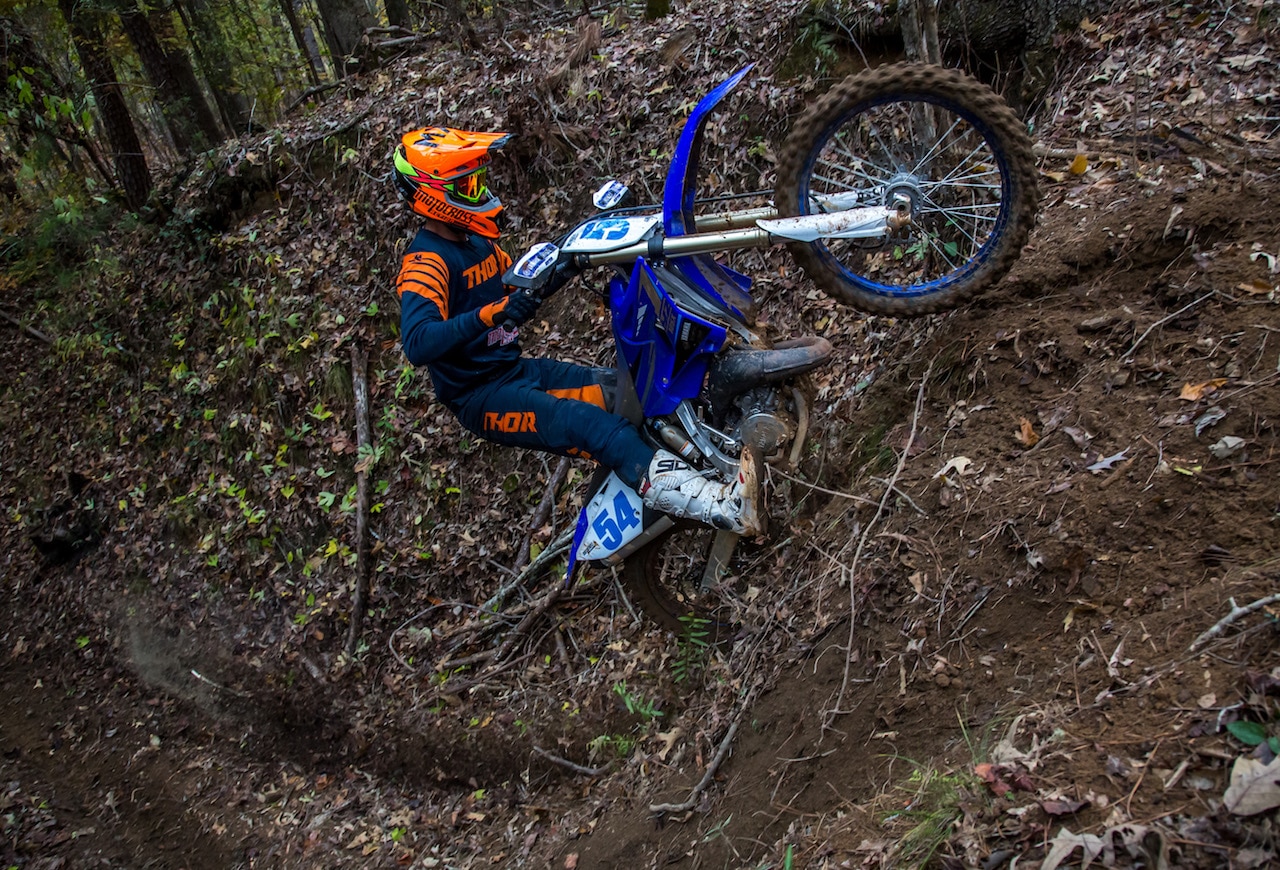 The YZ125X is light and nimble as you'd expect, and it has enough torque to launch up vertical river banks.
Randy Hawkins' facility was unreal. He had three off-road loops that were built for testing and training for the GNCC races. One was an easier and more mellow trail, the other a really tight and technical trail that was only about as wide as your handlebar through the trees and the other was his "Pro" loop and it had a mixture of technical trails, hill climbs, steep descents, wide open motocross sections and a creek jump. The "Pro" loop was a blast and I didn't want to stop riding it! We were told his facility is perfect for getting ready for a GNCC race. In fact, it's located in Union, South Carolina and it's only fifteen minutes away from the Big Buck GNCC.
Inside of the club house we at lunch in.
Each day of riding we had lunch in this really cool club house by the pond. Both days the Yamaha crew had catered some awesome southern barbecue. On the first day I ate so much I would've drowned if I had went swimming (you know because they say to wait to go swimming until 30 minutes after you eat). I felt like I had gained 50lbs when I got back on the YZ250FX to continue testing. But it was worth it, the ribs were so good! On day two the MXA and Dirt Bike Magazine crew were late to lunch. Travis Fant was filming our First Ride videos and he didn't want to stop until his job was complete. Yamaha's Mike Ulrich wasn't too happy we were late, but we made it in time for the group photo and Travis blamed it on something he calls "Forest time." Time moves slower in the woods he says.
The view from our lunch spot. Yamaha really hit it out of the park with this one!
After we finished filming our First Ride videos, Travis Fant geared up and rode with us. He even gave us his input on the new off-road bikes. Like the rest of the MXA wrecking crew, Travis Fant works hard when it's time to film and edit videos, but he rides hard and fast on the track whenever he can. I had a blast riding and messing around with Travis while out on the trails. He had multiple rubber marks on his shrouds and number plates after we were done.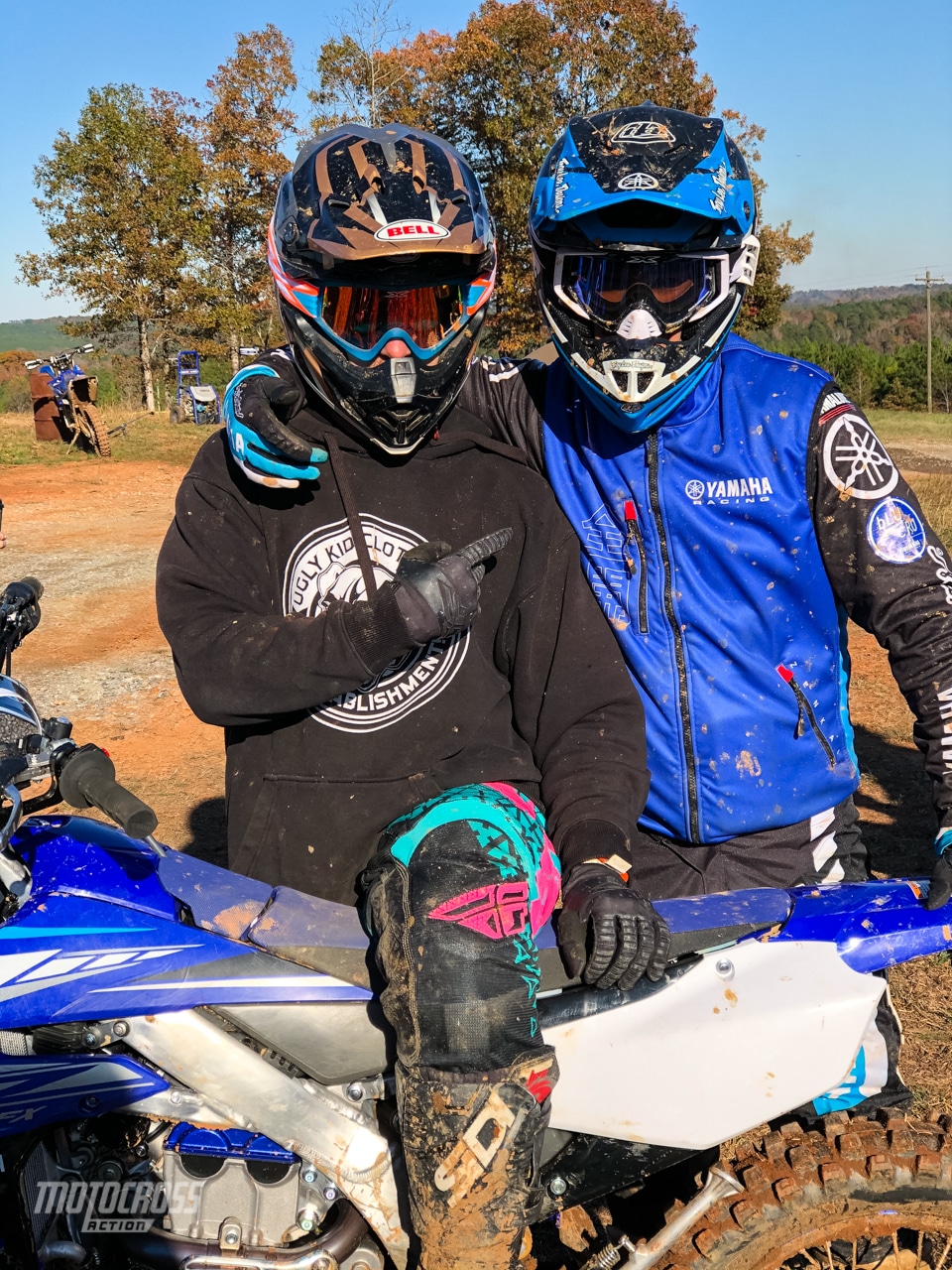 MXA's videographer Travis Fant and Yamaha test rider Steven Tokarski.
It was really easy to electronically change the mapping on the YZ250FX with the Yamaha Power Tuner app.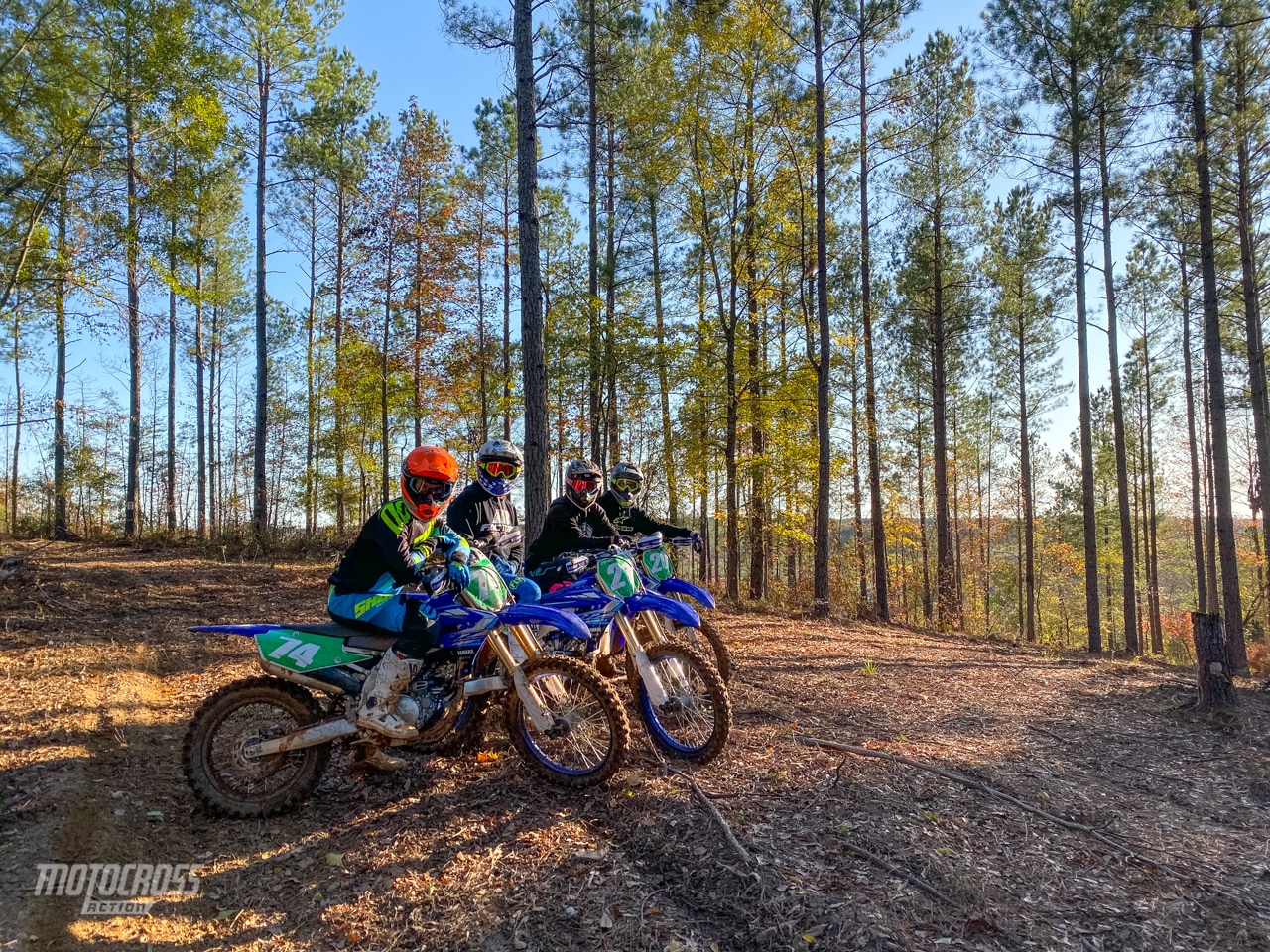 MXA and Dirt Bike Mag, sometimes we ride together.
It's not often that we get to ride with Mark Tilly and Ron Lawson from Dirt Bike magazine, but it's always fun when we do. Tilly and I had fun battling together on the trails and I may or may not have taken him out in the last corner of the last lap of the last day in South Carolina… Ok I did. And I took myself out too. But it was for the win and if you ain't first, your last, right? We both got last…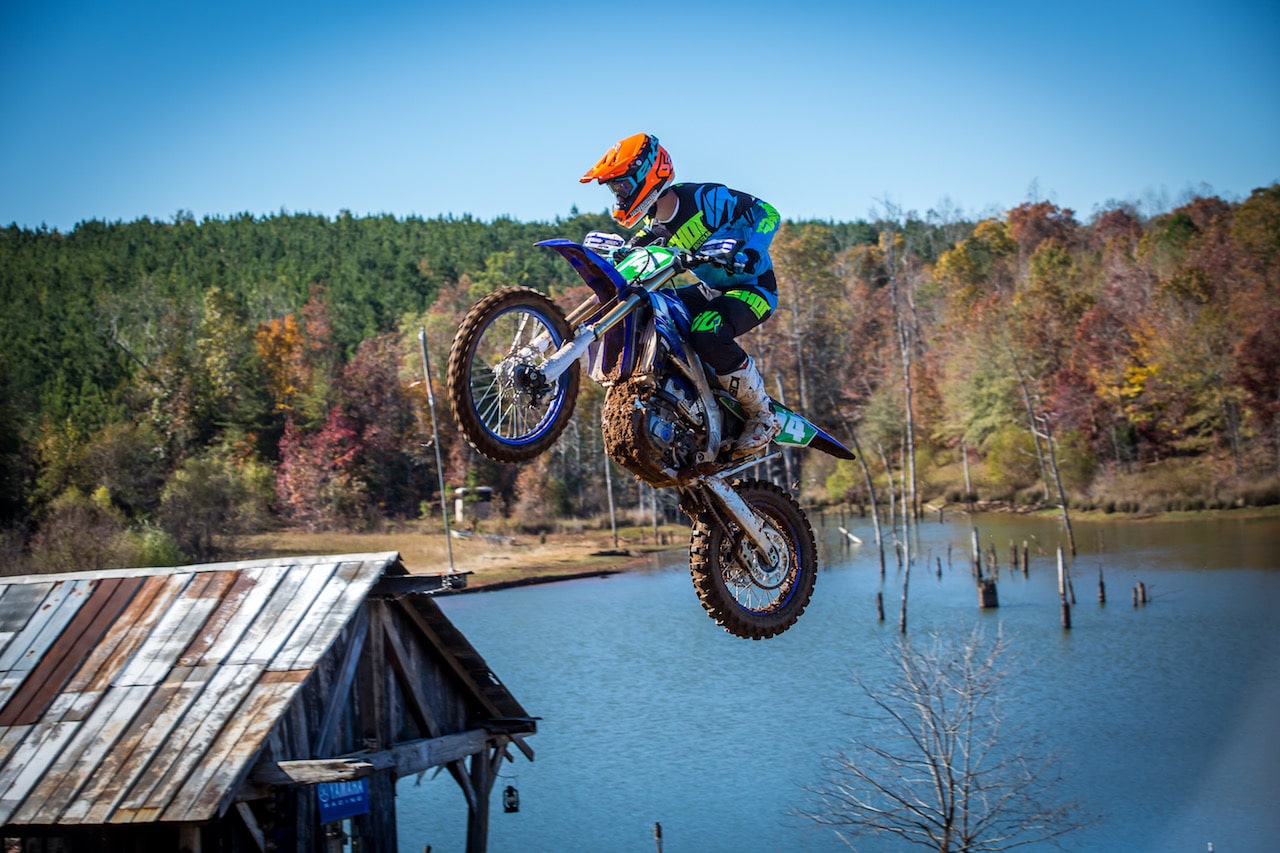 One of the guys who worked for Randy Hawkins pointed out a pretty sweet jump next to the club house, I had to go for it.

Inside Randy Hawkins' trophy room. On the last night of the trip we joined Randy and the rest of the crew for dinner at his house.
It was pretty awesome to ride along the edges of Randy Hawkins' pond.
Overall I had a blast in South Carolina and it far exceeded my expectations. The new bikes are super fun! Look for our First Ride videos on the YZ125X andYZ250FX soon.