YESTERDAY WAS AMA NATIONAL PRACTICE DAY AT GLEN HELEN: STAND BACK AND WATCH!
The mechanics stake a claim to the high ground, where they can keep an eye on their riders, time each lap as they come by and be close enough to the pits to scurry back to the truck between sessions. Photo: Dan Alamangos
With the Pala Nationals only a week away, lots of AMA Pros are out hammering laps to get ready for the season opener on Saturday, May 29. The AMA Pros and their teams have been rotating back and forth between Pala, where the race will be held next Saturday, and Glen Helen, which is as close to National track roughness as any track can get. This week, as everyone started to get more serious and more nervous, they came to Glen Helen for its Tuesday open practice and came back again on Thursday for more test time. MXA was at Glen Helen testing also, but production bikes, not factory works bikes. The MXA wrecking has been through the pre-National test frenzy before, so we came in before the gates opened and cranked out our test laps way before the factory guys showed up.
That gave MXA's Dan Alamangos time to go out and shoot some snaps of the National guys—while most of the locals stood back and watched…or moved  up to the REM track to get in some laps in without wondering who would be jumping over their head on the next straight. Here is what Dan shot. Enjoy.
Aaron Plessinger wants to keep the momentum that he built-up during the 2021 Supercross series going for the 450 Nationals. Rumors abound that he will be the teammate of his friend Cooper Webb in 2021. Photo: Dan Alamangos
Christian Craig has healed up from the ankle injury that cost him a shot at the 250 East Supercross title a month ago. Photo: Dan Alamangos
Colt Nichols was hooked up and flying at Glen Helen on Thursday. Practicing at Glen Helen is more about endurance and roughness than getting ready for Pala, because Pala is nothing like Glen Helen. Photo: Dan Alamangos
Off-road star Trevor Stewart (75) took the opportunity to jump in with the factory guys to test his speed. Trevor knows Glen Helen well. Photo: Dan Alamangos
However, the guy who knows Glen Helen better than anyone on the planet is Doug Dubach (left). Doug is trying to pass his racecraft down to son Carter (right). Photo: Dan Alamangos
Michael Mosiman (42) will lead the GasGas team in the 250 Nationals, while Justin Barcia heads up the 450 effort. Photo: Dan Alamangos
Max Anstie bet everything on moving from the MXGP series to come back to America. Unfortunately, his 2021 Supercross season was ruined by a preseason injury. Now he's working hard to make a dent in the 450 Nationals for the Twisted Tea Suzuki Squad. Photo: Dan Alamangos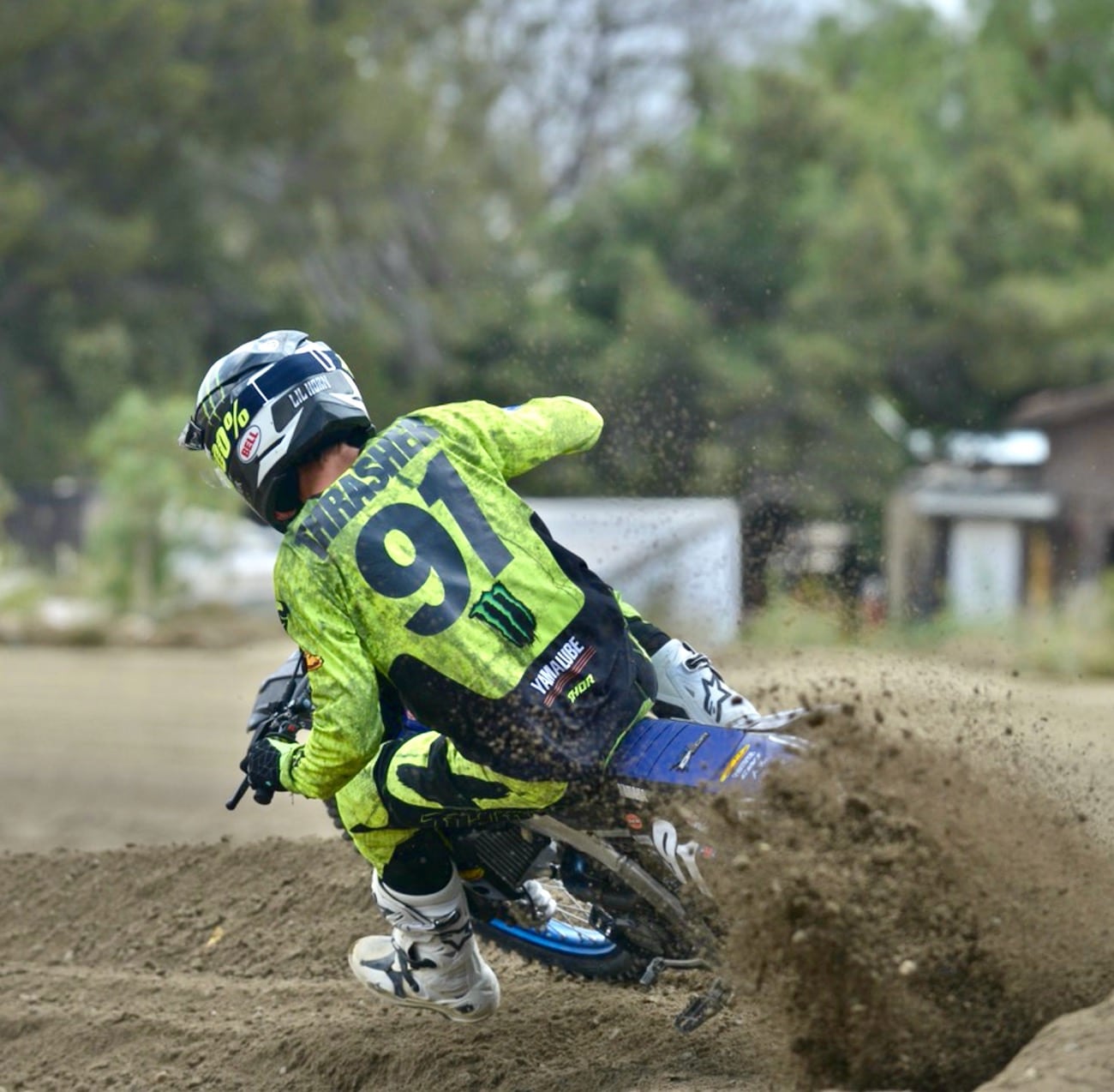 Nate Thrasher (91) proved to be very fast in the 250 West Supercross series and now has to show what he's got outdoors. No matter how he does, his 2021 season is already a success after winning two Supercross rounds. Photo: Dan Alamangos
Dean Wilson (15) is looking to finish all 12 rounds of the 2021 AMA 450 National Championship. He missed four rounds in the Supercross series.. Photo: Dan Alamangos
Max Anstie (34) carves through what looks like a sandy turn, but Glen Helen's decomposed granite sand is heavier and it work hardens the more it is ridden on. Photo: Dan Alamangos
Star Yamaha's Justin Cooper has his work cut out for the 250 Nationals, not only to beat the Pro Circuit, Husky, Honda, KTM and GasGas guys, but also his powerhouse Star teammates. Photo: Dan Alamangos
Marvin Musquin showed lots of speed at the end of the 2021 Supercross season and put himself back on the map. He won Salt Lake City 450 #1 Supercross and finished second in Salt Lake City 2. Photo: Dan Alamangos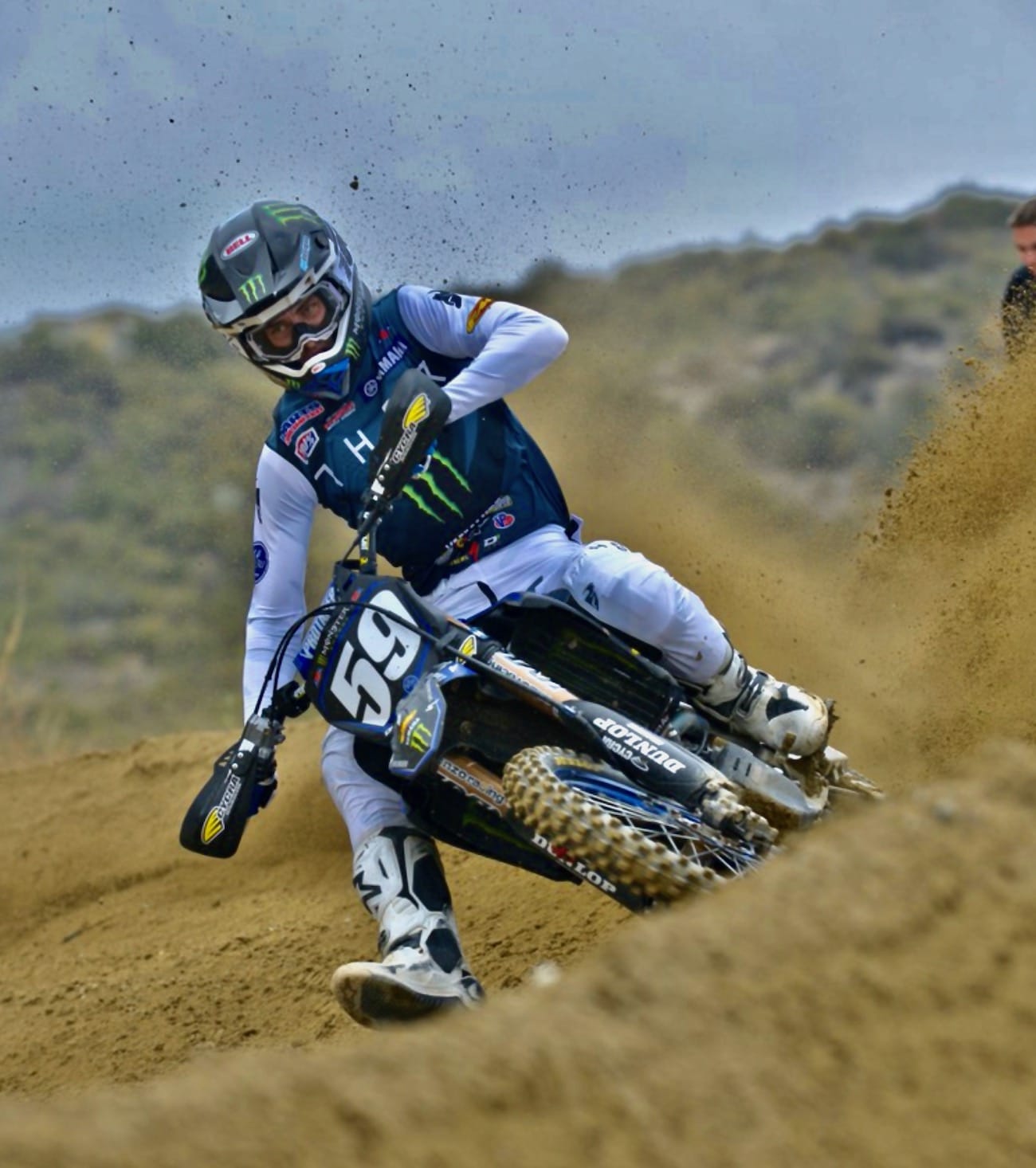 It is great to be on a powerhouse team like Star Racing Yamaha, but it also means that you have to post some big numbers of your own. Jarred Frye was 15th in 250 East Supercross series, but his teammates won their coasts. Photo: Dan Alamangos
Coty Schock had a consistent 2021 AMA Supercross series. He made every 250 West main event and scored double-digit points in 7 of 9 events. His previous National appearances have all been in the 450 class and he was on a CRF450 at Glen Helen. Photo: Dan Alamangos